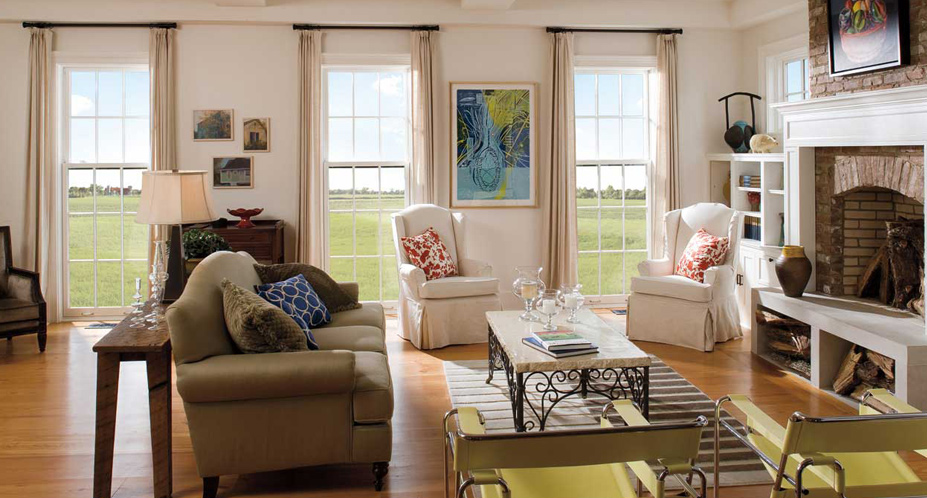 Are you a homeowner looking for the right fiberglass windows and doors for your home? Look no further – our professional blog will take you through the ins and outs of Enerlux and their many product offerings, from residential and commercial casement, picture, and awning windows to sliding glass doors and more!
What are Enerlux Windows?
Enerlux is a highly-rated manufacturer of energy-efficient fiberglass doors and windows. Based in the state of Nebraska, their products come highly requested by contractors and homeowners across the United States in both existing homes and new construction homes, due to their many benefits and trusted durability.
Durable Fiberglass Window and Door Solutions

With nearly unmatched energy efficiency, durable materials, and attractive grille, glass, and hardware offerings, Enerlux stands as a highly reputable glass company with an excellent product to sell! Tevelde and Co. is proud to utilize Enerlux's top-rated products for our trusted window installation services – read on to learn more or contact us today for more information.
Proudly Made in Eastern Nebraska
Enerlux glass products are proudly made in the United States, right here in the heartland by a Midwest manufacturer. Based in Eastern Nebraska, Enerlux takes pride in a high-quality product made by Nebraskans in the city of Crete. You can trust that your Enerlux windows will get the job done and stand up to the elements, year after year!
What are the Benefits of Installing Enerlux Windows?
Enerlux's effective energy efficient windows are an excellent investment for almost any homeowner looking to replace their existing windows and doors. They offer many benefits, including their energy-efficient and durable materials, guaranteed longevity, and attractive customization options that put them head and shoulders above other glass window and door manufacturers. Check out more benefits of Enerlux products below.
Unmatched Energy Efficiency
When it comes to energy-efficiency in glass doors and windows, no material can match the performance of Enerlux fiberglass windows. Similar to glass, fiberglass expands little as it heats up, preventing excessive loss of heat and thereby providing significant insulation. After all, there's a reason that fiberglass is a key component in the insulation of most residential and commercial buildings currently on the market – it's highly effective at preventing the loss of energy!
Additionally, Enerlux windows come with additional energy-efficient engineering features. Some of these include triple weather-stripping, increased glass thickness, air-tight casement, multi-point locking mechanisms to ensure the tightest seal possible, and even further additional glass choices that can upgrade your door or window's energy efficiency.
Such significant energy efficiency doesn't just promise to help reduce the environmental burden placed on the planet by the heating and cooling of homes in the winter and summer – it also means bigger savings and a comfier, cozier home, no matter the weather!
High R-Value Rating
The R-value of a material or product is a measure of its ability to effectively insulate against cold and heat. The higher the R-value, the more resistant it is to the effects of environmental factors that might strip away your home's energy. Enerlux's windows and doors rank much higher in this category than other top-rated glass and fiberglass window brands!

Low Maintenance Solutions with Incredible Durability
Once installed by a trusted professional, Enerlux windows and doors are incredibly long-lasting and durable. Fiberglass is a material built to last – fiberglass windows have a lifespan of about 80 years, and they're resistant to the corroding and rotting that can cause significant damage to windows and window hardware made from other material types.
That means that Enerlux's trusted solutions should be able to protect your home from heat loss for a long time without any significant repairs or replacements to be done – which means fewer headaches on your part throughout the years.
Enerlux Offers a 20-Year Warranty
Should you run into any issues with your newly installed windows and doors, you don't have to sweat it! Enerlux offers a 20-year warranty on defective door and window products. Registering a warranty with them is as simple as a visit to their website!
Endless Customization Options
Enerlux offers customers nearly endless combinations for both doors and windows to ensure that every client finds their perfect fit. Their offerings include picture windows, awning windows, casement windows, sliding glass patio doors, and even custom window shapes! Further, Enerlux offers several different glass packages and options to upgrade or tweak your desired window or door. Just a few of their options include shatter-proof laminated glass, decorative glass styles, tinted glass styles, windows with optional grille styles, and energy efficiency glass upgrades. Finally, window hardware and finishes are offered in 14 styles with additional options for custom coloring. Contact Enerlux or Tevelde and Co. today for more information on customization options!
Made From Eco-Friendly Materials and Resources
While one might think that fiberglass, which contains plastic as a component, is not environmentally friendly, it is actually more sustainable than some other window and door materials used by other companies. One of the primary components of fiberglass is silica, an abundant material which is easy to acquire with little impact on the environment.
Increased Home Value
Replacing your windows and doors with Enerlux products is a small but well-placed investment in your home's value on the market. Not only are their windows energy-efficient and durable, but they are attractive and well-designed with the highest quality components, which can significantly improve a residence's home appeal and overall value.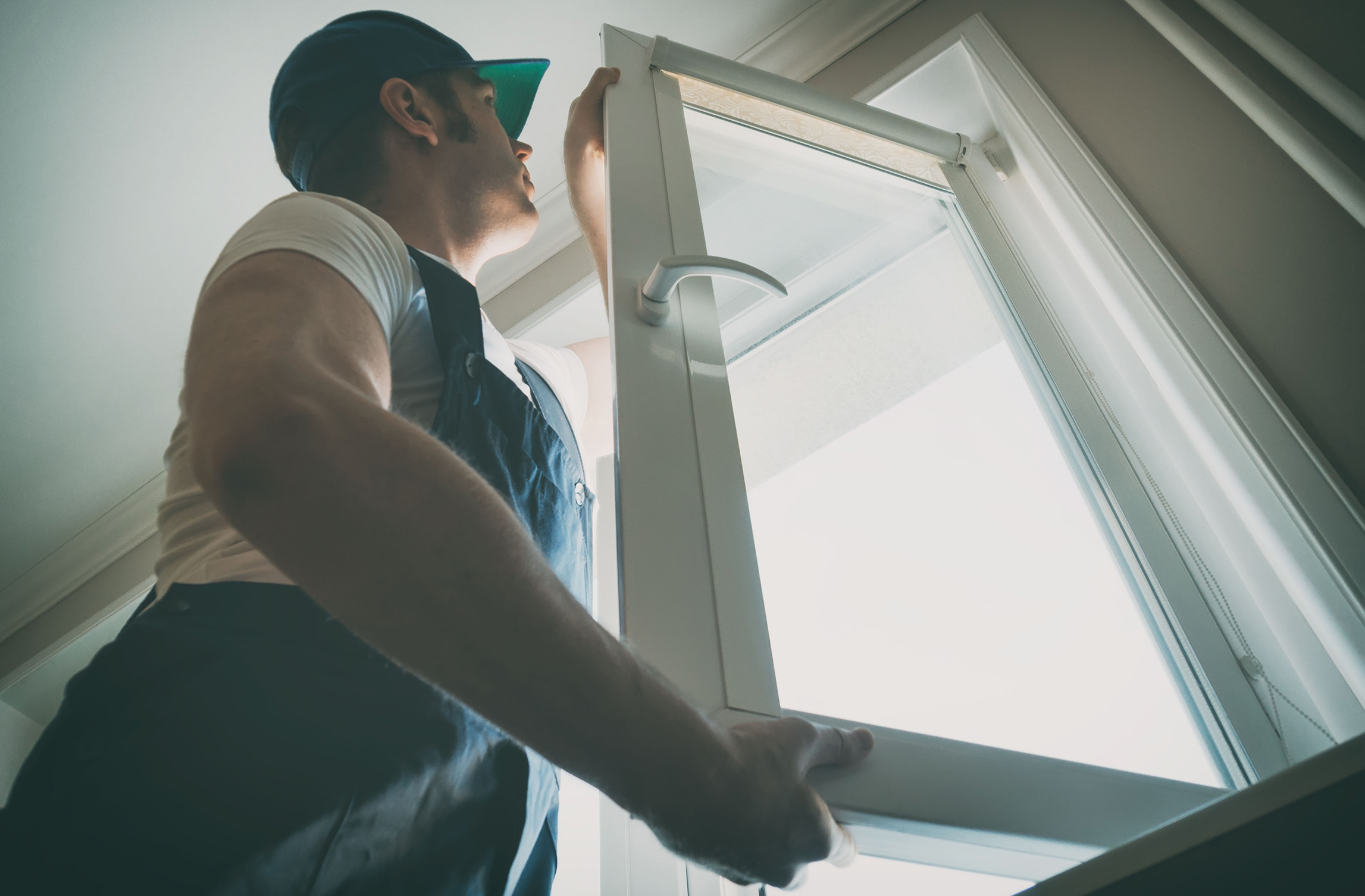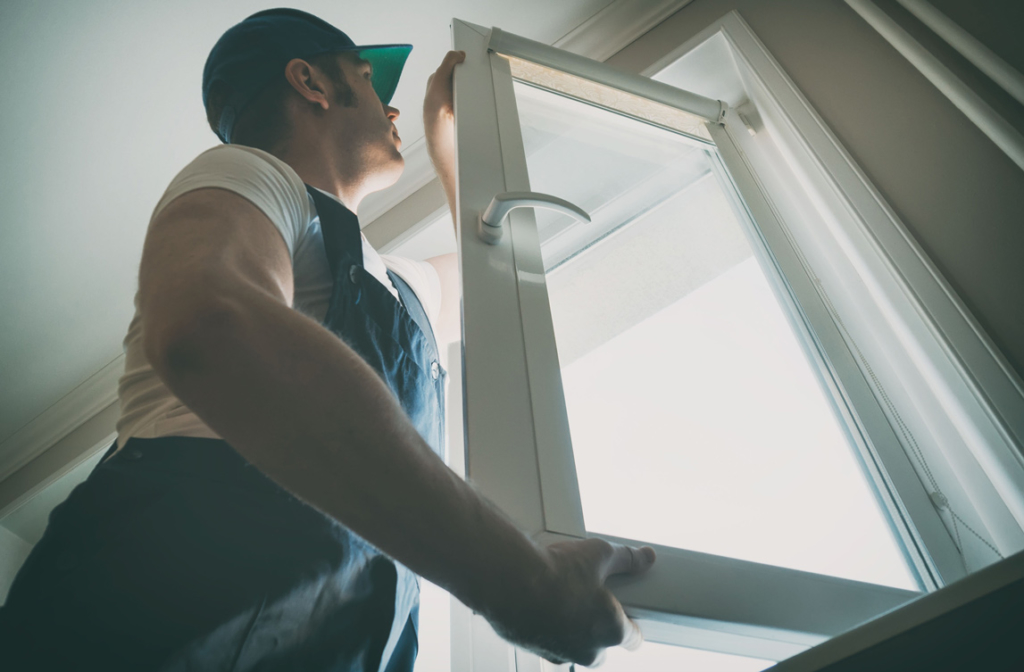 Why Trust Tevelde and Co. with Enerlux Window Installation?
So you feel set on going with an Enerlux window product, but you're not sure what contractor to go with? Look no further! Tevelde and Co. is a highly rated, local contractor with ample experience in professional glass window and door installations. We are proud to have a full decade under our belts and a trusted partnership with Enerlux to provide the highest-quality products and services – contact our team today for a free consultation.
Professional Window Services Since 2013
Tevelde and Co. has brought our professional window solutions and unmatched customer service to Nebraska home and business owners since 2013; with 10 years of localized experience, our team knows what it takes to provide robust replacement windows and home improvement solutions that last!
Localized Experience
We have ample experience working with clients in and around Eastern Nebraska. We aim to create and maintain positive and trusting relationships with local homeowners, construction companies, and commercial property owners, and we have satisfied countless clients with our top-notch installation and repair jobs! See our full list of trusted services here and contact our team for more information.
Working with Top Brands Like Enerlux
Our team of experts at Tevelde and Co. is experienced in working with the highest quality window brands, including Enerlux. Our extensive track record means that we can help assist you in making the right choices for your property, guiding you through different window and glass styles and packages to ensure the best fit!
Contact Us Today for a Consultation
Interested in learning more about our top-rated window repair and replacement services? Contact us today for a free estimate on your next home improvement project!

"High quality work, great pricing, and absolutely zero hassle or stress! Thorough explanations of exactly what you're paying for and why."
— BRANDON L.