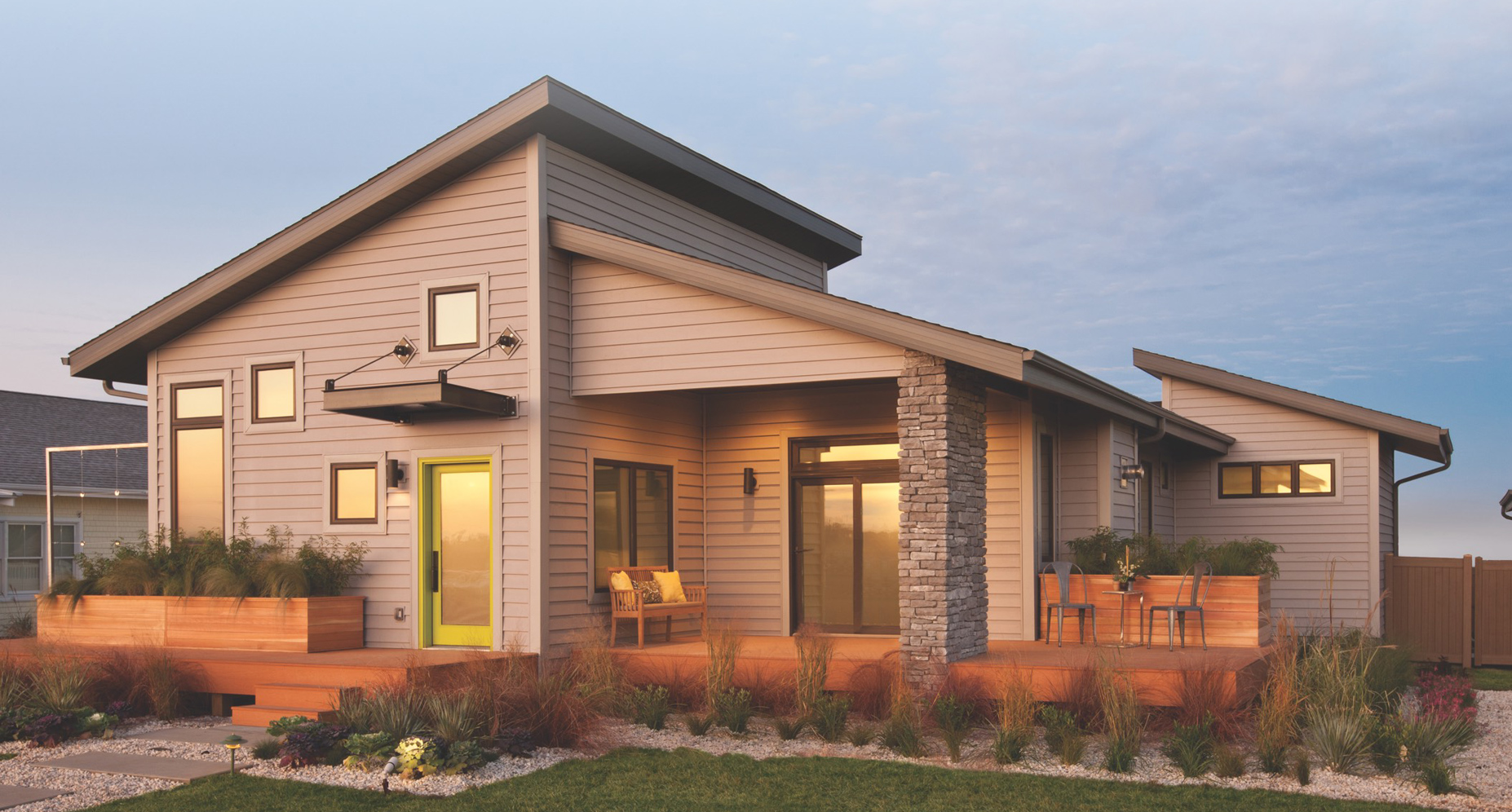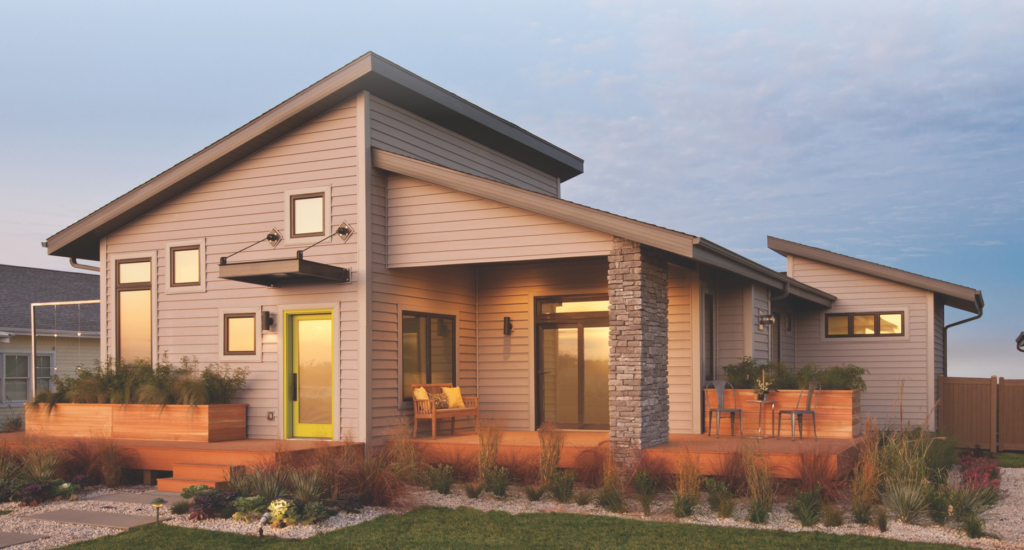 Vinyl siding is a popular choice among homeowners looking to enhance the appearance and value of their homes. This durable and versatile siding material offers a wide range of benefits; in this brief guide to vinyl siding, we will explore everything you need to know, including its features, benefits, and why Tevelde and Co. is a trusted provider of vinyl siding services in the Omaha area.
What is Vinyl Siding?
Vinyl siding is a type of plastic exterior siding for homes that is made primarily from PVC resin. It's designed to mimic the look of traditional wood clapboard siding, but with added benefits like greater durability and color customization options.
Vinyl siding comes in a variety of styles, including horizontal and vertical paneling, as well as shingle and shake styles. It can also be made to resemble other materials like stone, brick, or metal siding, which can be a cost-effective alternative to using those materials for your home's exterior.
What are the Benefits to Vinyl Siding for My Home?
When it comes to enhancing the curb appeal of your home while also protecting it from harsh weather conditions, vinyl siding is a popular choice among homeowners. Not only is it durable and long-lasting, but it also offers added insulation, low maintenance requirements, pest resistance, and endless opportunities for color customization. Vinyl siding also provides long-term benefits, including improved energy efficiency and reduced maintenance costs. Keep reading as we explore the benefits of vinyl siding in more detail, including how it can improve the overall value and appearance of your home.
Durability
Vinyl siding is a popular choice among homeowners for several reasons. One of the biggest advantages of vinyl siding is its durability. Unlike wood, which can warp, rot, or attract pests, vinyl siding is designed to withstand harsh weather conditions and last for decades. It is made from a type of plastic called polyvinyl chloride (PVC), which is resistant to moisture, fading, and discoloration. This makes vinyl siding a low-maintenance option that requires little upkeep over time. Omaha homeowners can rest easy knowing that their investment in vinyl siding will last for years to come, even in the face of extreme Nebraska weather conditions.
Added Insulation
In addition to its durability, vinyl siding can also provide added insulation to a home. This is because vinyl siding can be installed with an insulating layer that helps regulate temperature and improve energy efficiency. This insulation layer is especially beneficial in colder climates, as it can help reduce heat loss and lower energy bills. With vinyl siding, homeowners can enjoy a more comfortable home that is both energy-efficient and cost-effective!
Low Maintenance
Another advantage of vinyl siding is its low maintenance requirements. Unlike wood siding, which requires regular painting and staining to maintain its appearance, vinyl siding only needs to be washed occasionally with a garden hose or pressure washer. This makes it an ideal choice for homeowners who want to enhance their home's curb appeal without the hassle of regular maintenance. Vinyl siding also requires no sealing or painting, which means that homeowners can enjoy their beautiful new siding without the worry of ongoing upkeep.
Pest Resistant
Vinyl siding is also pest-resistant, which means that it is not attractive to insects and rodents. This is a major advantage over wood siding, which can be susceptible to pest infestations. With vinyl siding, homeowners can rest easy knowing that their home is protected from unwanted guests. This can help prevent costly damage to the home's structure, which can be caused by pests such as termites or carpenter ants.
Endless Opportunities for Color Customization
One of the biggest advantages of vinyl siding is its endless opportunity for color customization. Vinyl siding is available in a wide range of colors, from traditional neutrals to vibrant hues. This means that homeowners can choose the perfect color to complement their home's architecture, landscaping, and overall style. Additionally, vinyl siding panels color options are virtually endless, as they can be mixed and matched to create unique color combinations and different styles. This allows homeowners to add a personalized touch to their home's exterior, making it stand out from the rest of the neighborhood while also enhancing its curb appeal.

Tevelde and Co. Provides Trusted Vinyl Siding Services
If you're considering vinyl siding for your home, it's important to work with a trusted contractor, like Tevelde and Co., who can provide reliable installation and repairs from the base of your home up to the vinyl soffit. We are a locally owned and operated home improvement company that has been serving Nebraskans since 2013. We specialize in horizontal and vertical vinyl siding installations, repairs, and replacements, as well as other types of exterior siding services.
Repairs for Siding Damage
If your vinyl siding has been damaged due to weather, high winds, or other causes, we can provide expert repairs to ensure your home's exterior remains in top condition. We use the best products and techniques to ensure a seamless repair that blends in with the rest of your old siding.
Vinyl Siding Replacements and Installations
Tevelde and Co. is a trusted Omaha siding company, offering professional vinyl siding replacements and installations. With 10 years of experience in the industry, our team of experts provides high-quality services to homeowners looking to enhance the exterior of their homes. From initial consultations to the first starter strip and the final installation process, we work closely with clients to ensure that their needs and preferences are met and that their homes are transformed with the most durable and reliable vinyl siding options. We ensure that every siding project is completed with precision and attention to detail.
Whether we are replacing your existing siding or installing new vinyl siding on your home, Tevelde and Co. is committed to customer satisfaction, competitive pricing and overall cost, and outstanding craftsmanship.
Other Siding Services We Offer in Greater Omaha
In addition to vinyl siding, Tevelde and Co. offers other siding options to homeowners in the Omaha area. In addition to vinyl siding, we also specialize in fiber cement siding installations. Fiber cement siding is a durable, fire-resistant, and low-maintenance siding option. It is an excellent alternative to traditional wood or cedar siding, as it is less prone to rotting, warping, and insect damage. The experts at Tevelde and Co. can help homeowners choose the right siding material for their needs and budget, providing personalized solutions that meet their unique requirements! Contact us today for a free consultation.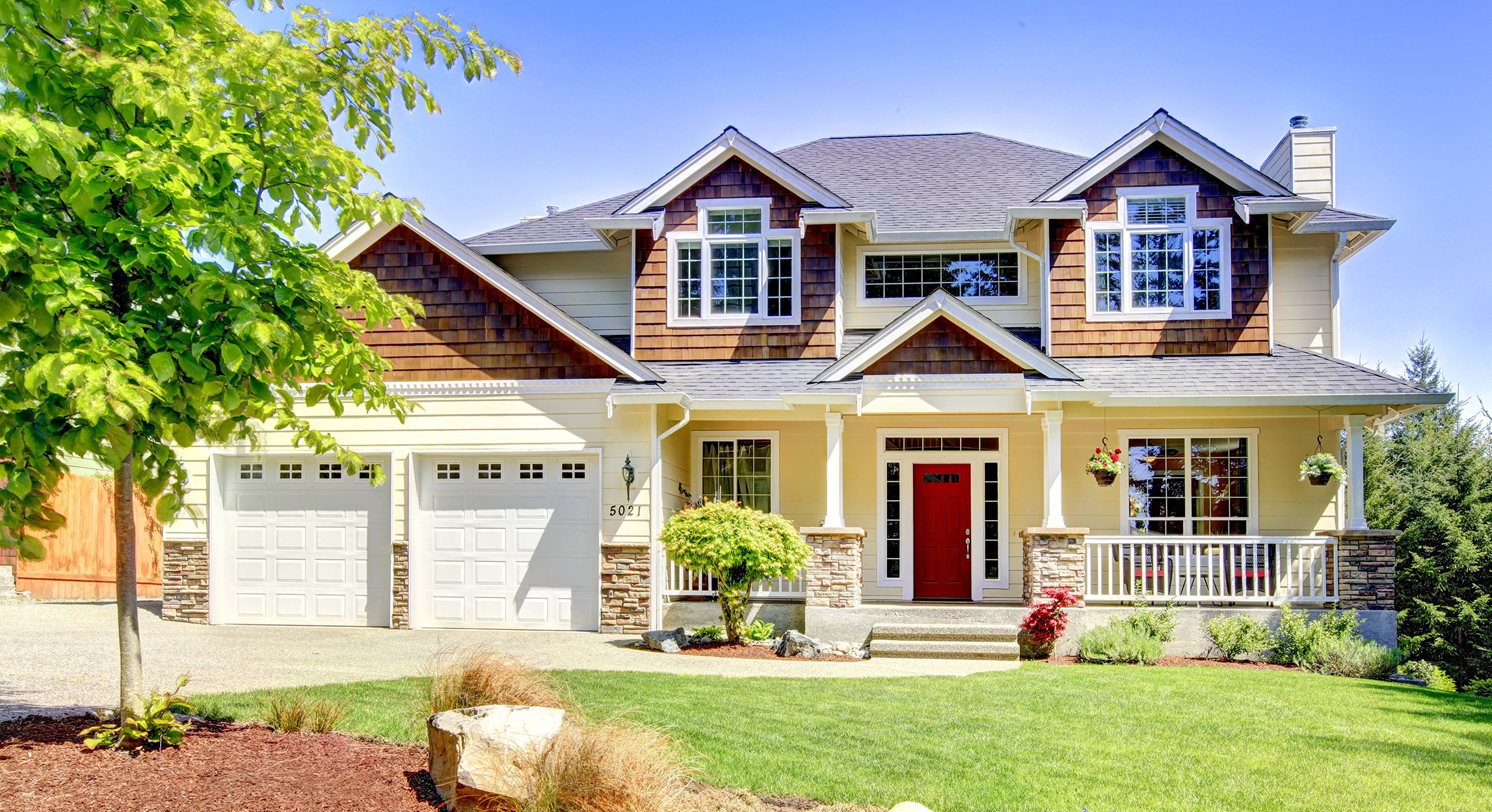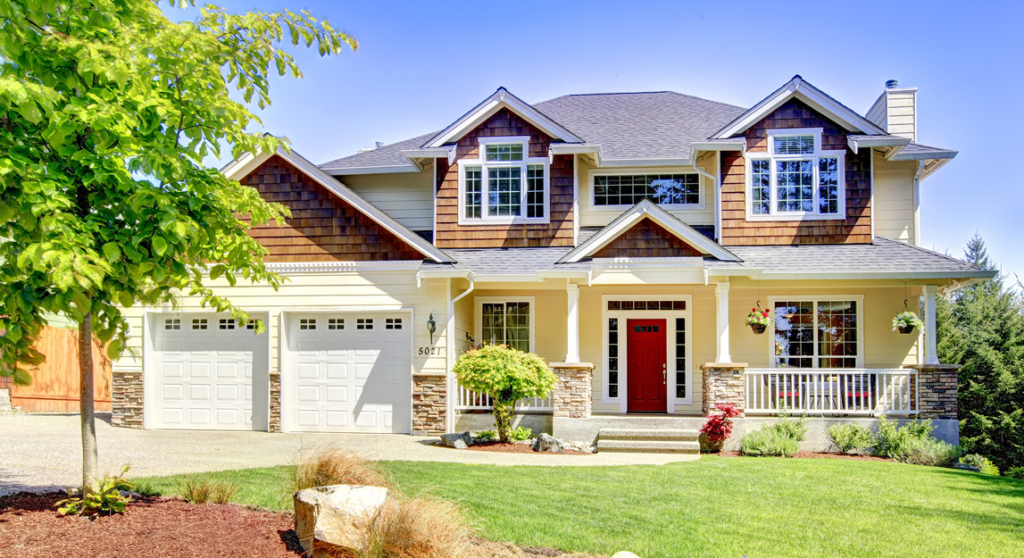 Why Work with Tevelde and Co. for Siding Projects?
Omaha homeowners who are looking for a top-rated siding company can trust the pros with Tevelde and Co. to deliver outstanding results. As a leading provider of siding services in Omaha, we offer professional, reliable, and affordable solutions to enhance the curb appeal and value of homes in the greater Omaha area. With our team of skilled siding installers and a commitment to excellence, we strive to exceed the expectations of our clients on every project. Whether homeowners need vinyl siding replacements, installations, or repairs, Tevelde and Co. has the expertise, resources, and equipment to get the job done right!
Locally Owned and Operated Since 2013
As a locally owned and operated company, we understand the unique needs and challenges that Nebraskans face when it comes to home improvement projects. We're committed to providing personalized service and high-quality workmanship to each of our customers. With over 10 years of experience, we are one of Omaha's most trusted siding companies.
Experienced in Home Improvement for Nebraskans
Our team of professionals has extensive experience in home improvement projects throughout the Greater Omaha area. We take pride in delivering exceptional service and results to our clients, and we're dedicated to ensuring that each project is completed on time and within budget.
We are a James Hardie Preferred Contractor

As a James Hardie Preferred Contractor, we have access to the latest training, materials, and techniques for fiber cement siding installations. This means we can offer our customers the best products and the highest quality materials and workmanship for their siding projects.
For more information, check out our James Hardie Siding Guide or contact our team today!
Contact Us Today for a Free Consultation
If you're considering vinyl siding or other exterior siding services for your home, contact us today to schedule a free consultation. We'll work with you to understand your needs and preferences and provide you with a detailed estimate for your project. Our team is dedicated to delivering exceptional service and results, and we look forward to helping you transform your home's exterior with high-quality vinyl siding!

"High quality work, great pricing, and absolutely zero hassle or stress! Thorough explanations of exactly what you're paying for and why."
— BRANDON L.