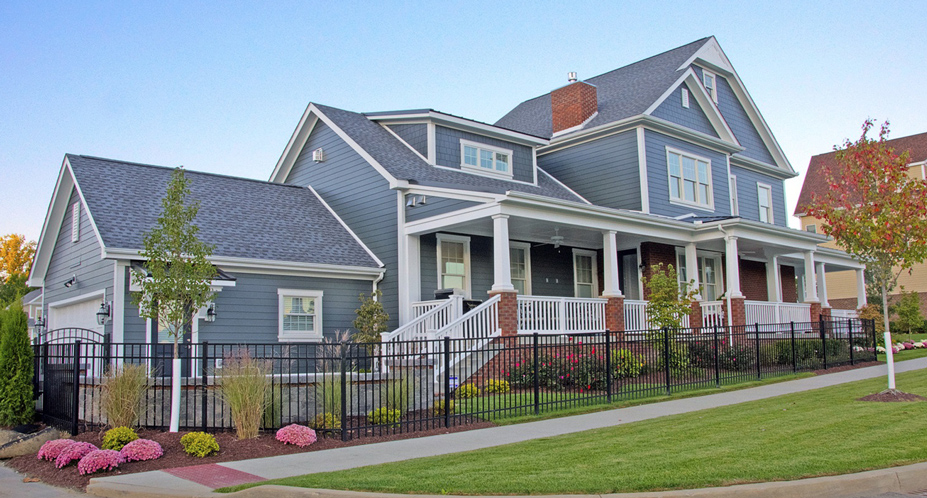 In this brief guide, Tevelde and Co.'s professional team will walk you through everything you need to know about fiber cement siding. As a James Hardie Preferred Contractor, we are proud to bring top-rated siding installation services to the community of Omaha and beyond!
What is Fiber Cement Siding?
Fiber cement siding is a low-maintenance, durable siding material made from cement, sand, water, and cellulose fibers. This combination provides a solid exterior wall cladding that can withstand all kinds of weather conditions and is resistant to damage from pests, fire, moisture, and rot. Read on to learn more about the many benefits of installing fiber cement siding on your home!
Durable, Low-Maintenance Siding for Homes
Durability is crucial when choosing a siding material for your home. If you're looking for an option that covers your bases, consider fiber cement siding! It's designed to withstand impacts and is insect-resistant and non-combustible. Fiber cement can withstand harsh weather conditions, doesn't require painting and won't rot, crack, or contract due to changing temperatures. Though slightly more costly than vinyl siding initially, fiber cement sets the standard for lasting quality and resistance to environmental factors.
Made from Portland Cement, Sand, Water, and Cellulose Fibers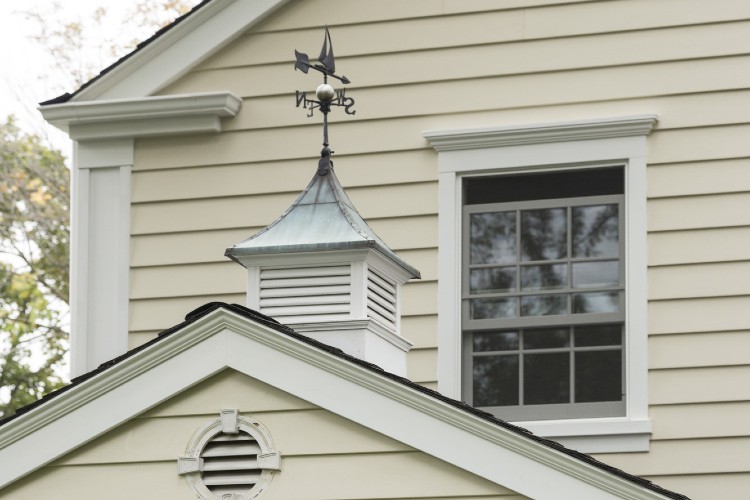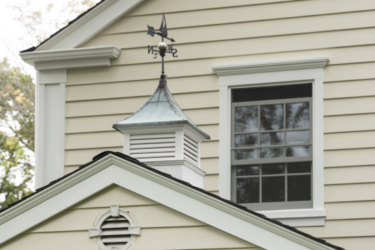 Fiber cement siding is an incredibly durable building material that has become increasingly popular among home and property owners. As its name implies, fiber cement siding is made from Portland cement, sand, water, and cellulose fibers. This combination of materials makes it an excellent choice for those living in variable weather conditions because fiber cement siding can resist damage from moisture, salt spray, freezing rain, heavy winds, UV rays from the sun, and more.
Additionally, fiber cement siding offers a variety of customization options in terms of design and appearance so that you can choose something to enhance and compliment the look of your home. If you're looking for a way to improve your home's structure, fiber cement could be right siding material for your home's exterior! Contact our team at Tevelde and Co. today for more information.
Benefits of Fiber Cement Siding for Your Home
Installing fiber cement siding on your home has numerous benefits, from increased energy efficiency and durability to improved curb appeal. It provides superior protection for your home against extreme weather conditions and pests and is built to last for decades with very little maintenance required.
If you want to update your house's look while boosting protection, fiber cement siding is an excellent choice for homeowners throughout Nebraska. It resists UV rays, impact from hailstones, rotting and peeling paint, fungus growth, and much more – clear advantages over wood-based alternatives! Though slightly pricier than many other siding materials, the superior performance and lifespan more than make up for it in the long run.
Unmatched Durability and Performance
Fiber cement siding is a champion in delivering unmatched durability and performance, able to withstand even the harshest conditions. This material has been tested to last significantly longer than other competitive materials used in the siding industry. Fiber cement siding is durable, and when appropriately installed, it can protect your home from potentially costly damages for years to come—making it well worth the initial investment of installation.
Resistance to Fire, Moisture, Pests, and Rot
Fiber cement siding is a popular choice for many homeowners because of its superior resistance to fire, moisture, pests, and rot. This type of exterior siding has been industry-tested to resist heat up to 2100 Fahrenheit so it won't ignite like other building materials. Fiber cement siding can also withstand increased humidity and wet conditions without succumbing to decay or damage caused by water and moisture. Additionally, this type of siding provides excellent protection from wood-eating insects or animals that may seek shelter within the walls of your home. Fiber cement siding is one of the most durable options available today, bringing peace of mind that your home will be safe and secure for years to come.

Endless Customization Options
For homeowners looking to up the aesthetic of their home's exterior, fiber cement siding offers the best of both worlds: style and durability! Unlike other siding types, such as wood paneling or vinyl, this product easily molds and refinishes your desired look while providing high-level protection from weathering and rot. Endless customization options are available, with products that mimic natural cedar shakes, stucco finishes, and even brick, giving you plenty of choices to create a distinctive design that will make your house stand out. With proper maintenance and upkeep, fiber cement siding can last up to five decades without significant repairs.
Made from Sustainable Materials
Building a sustainable home doesn't have to be complicated; homeowners can quickly create an eco-friendly abode with the help of fiber cement siding. Made from recycled materials such as sawdust and sand, fiber cement siding is an great solution to sustainable home improvement projects. It's also strong and resilient against the elements, so you don't have to worry about costly repairs or repainting down the line!
James Hardie Siding Warranties
James Hardie Siding is known for its premium look, durability, and long life span. While boasting these features, James Hardie offers an array of warranties to defend against wear and tear and weather-related damage. Backed by their 30-year non-prorated warranty, James Hardie Siding warranties protect homeowners from peeling, checking, and blistering.
On top of that, the company also offers 15-year warranty options for paint fade and a 10-year warranty on commercial installations! With such comprehensive coverage, there's no better way to ensure your fiber cement siding will remain in great condition for many years.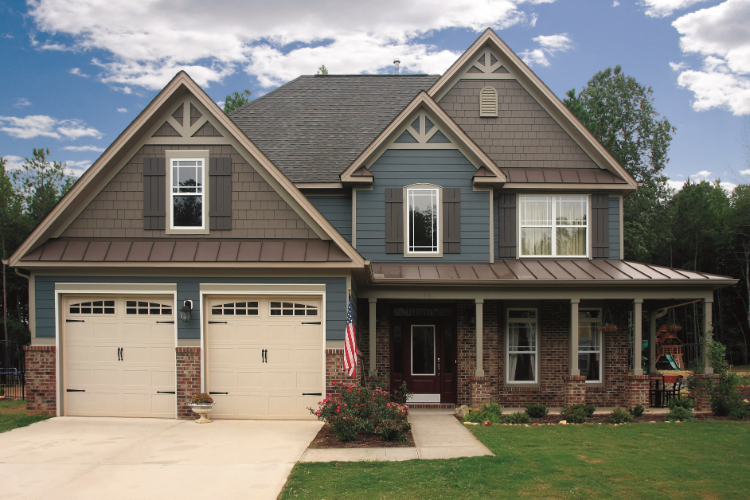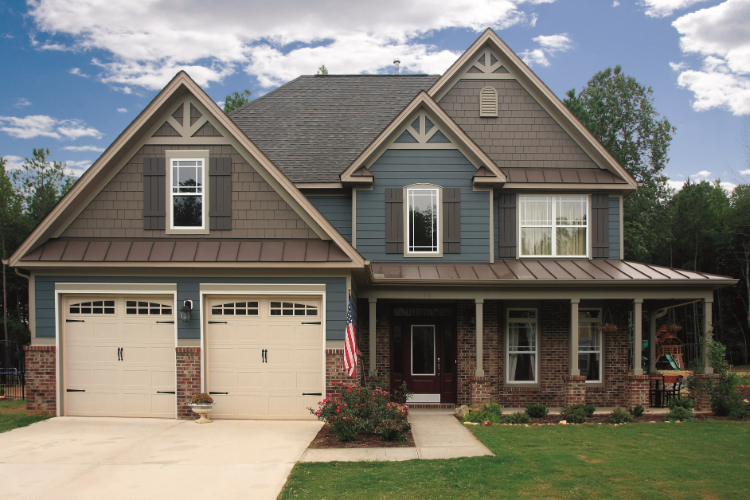 Why Work with Tevelde and Co. for Fiber Cement Siding Installation?
Tevelde and Co. have been offering personalized services for fiber cement siding installation since 2013, providing localized expertise to clients all over the area. Read on to learn why we're among the most trusted contractors in the region!
Trusted Contractors in Greater Omaha
When looking for a company to help with fiber cement siding installation, look no further than Tevelde and Co. With a decade of experience in the Omaha area, Tevelde and Co. is proud to boast a team of trusted contractors who understand the ins and outs of fiber cement siding installation, which helps ensure the job gets done efficiently and correctly! Contact us today to schedule a free estimate.
Localized Expertise Since 2013
With a local team of experienced technicians who are highly trained across different styles and techniques, we guarantee our siding installations will last for years to come. Once your project is completed, you can know that you are supported by a trustworthy, local, and reliable business with a satisfaction guarantee on every service we provide! With the latest tools and advanced materials available, Tevelde and Co. strives to exceed expectations on every single job we take on.
We Are a James Hardie Preferred Contractor

We are proud to be a certified James Hardie Preferred Contractor, giving us the expertise to complete your job quickly and efficiently, with expert-backed installation practices. We have some of the best technicians in the business who provide outstanding customer service from start to finish!
In addition, James Hardie fiber cement siding is made with quality materials that are designed to last for years – ensuring that you get excellent value for every dollar you spend.
Contact Our Team Today for a Free Consultation
Tevelde and Co. is a trusted choice for fiber cement siding installation services in Greater Omaha. Our team of certified professionals has the experience and expertise necessary to get the job done right; we pay the utmost attention to detail, ensuring a weathertight, aesthetically pleasing finish that lasts a lifetime!
Contact our team today for a free consultation and see how easy it can be to enhance your home's beauty with a new siding installation from Tevelde and Co.

"High quality work, great pricing, and absolutely zero hassle or stress! Thorough explanations of exactly what you're paying for and why."
— BRANDON L.