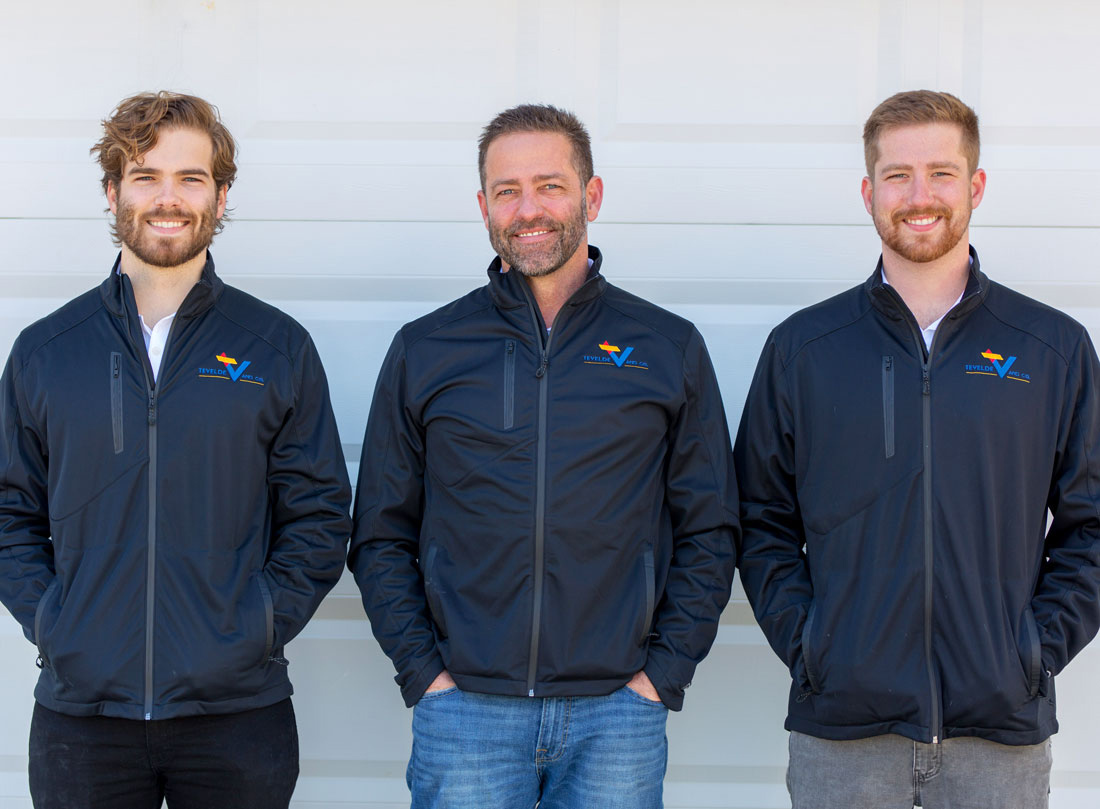 To all our past and present clients:
I want to thank you for entrusting your home to me through the work I did for you while at Xcel Roofing. It is very important to me that we continue our relationship and I am excited to let you know I have established a new roofing company. With the weather in Nebraska, our services are always in demand and I want you to know your needs as a prior customer of mine are my priority. TeVelde and Co. is a collaboration with my sons, Tristin and Trey. They have worked with me over the years on many roofing projects and have learned the business and gained excellent skills at my side.
At TeVelde and Co., you'll experience the benefits of having a local, family owned and operated company that is focused on quality. Our goal is to build a relationship that you know is based on integrity, professionalism, and a family-centered atmosphere. We understand the importance of family and your home is the primary place where you care for your family. We want it to be safe, secure, and long-lasting.
We appreciate your loyalty as we continue to serve your home repair and improvement needs.
Please consider us when you are looking for new:
We also appreciate your trusted referrals and will handle them with care.
Thank you for your past business and we look forward to a future relationship with TeVelde and Co.!
Sincerely,
Todd TeVelde
TeVelde and Co.