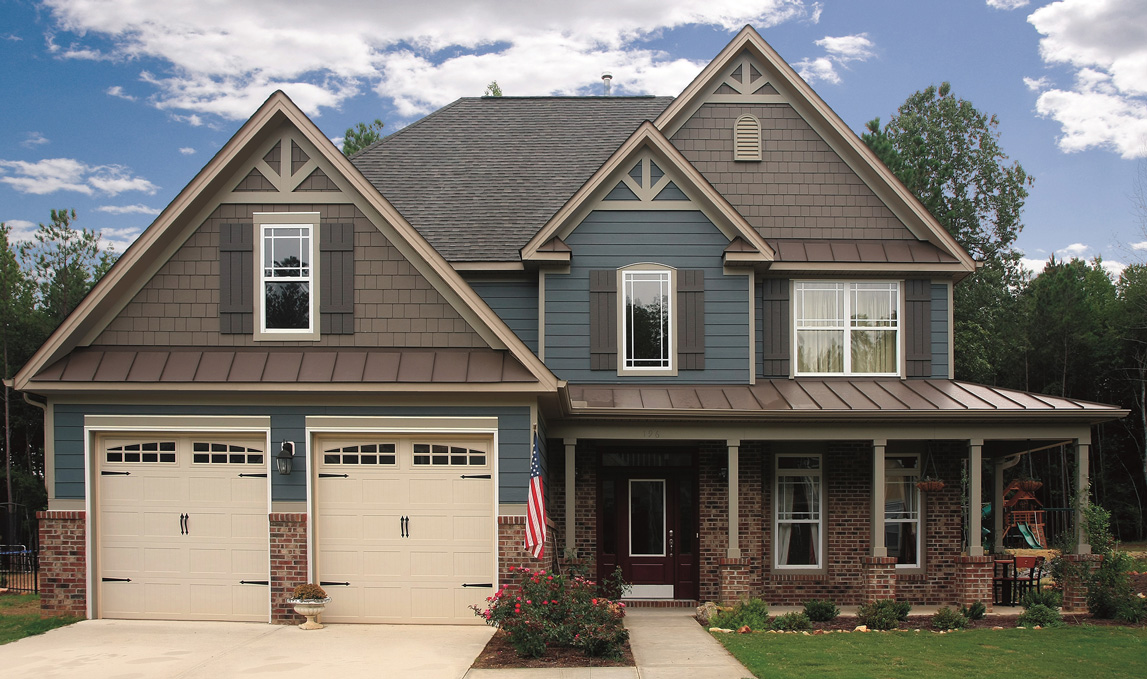 Choose the Best Siding Options for Your Omaha Home Siding Installation
Your siding is a perfect combination of brawn and beauty: It enhances the look of your home with eye-catching colors and textures, and it also acts as a protective barrier, keeping your house dry, safe, and pest free.
You need exterior siding that is durable and low maintenance, and you also want your house siding replacement to improve the beauty of your beloved home. There are so many options from which to choose.
And? You need an experienced, trustworthy contractor who can help you meet your budget.
If you wait too long, old or damaged siding could do real damage to the structure of your home inside and out. What are some warning signs that your home needs replacement siding?
Improperly installed siding
Cracked, warped or outdated siding
Moisture damage
Rot, mildew, mold, blisters or leaks in interior walls
Low insulation
High energy bills
At TeVelde and Co., we understand that a home siding replacement is a major investment, filled with big decisions. We'll walk you through the entire process. Here's what you need to know about replacing your home's siding.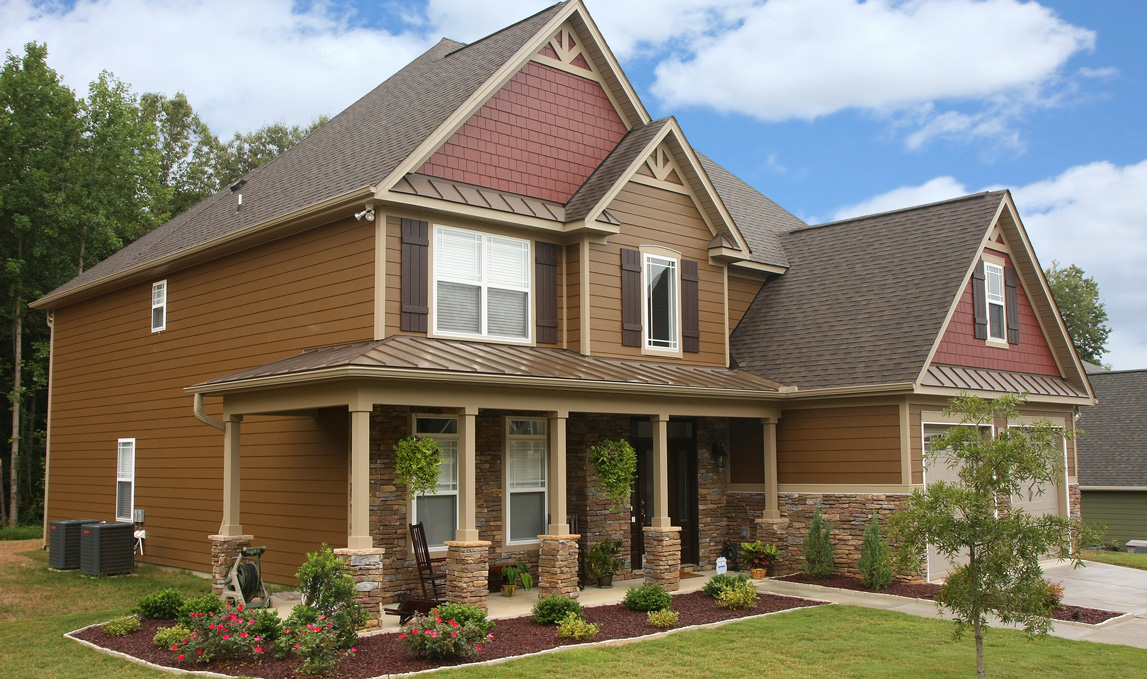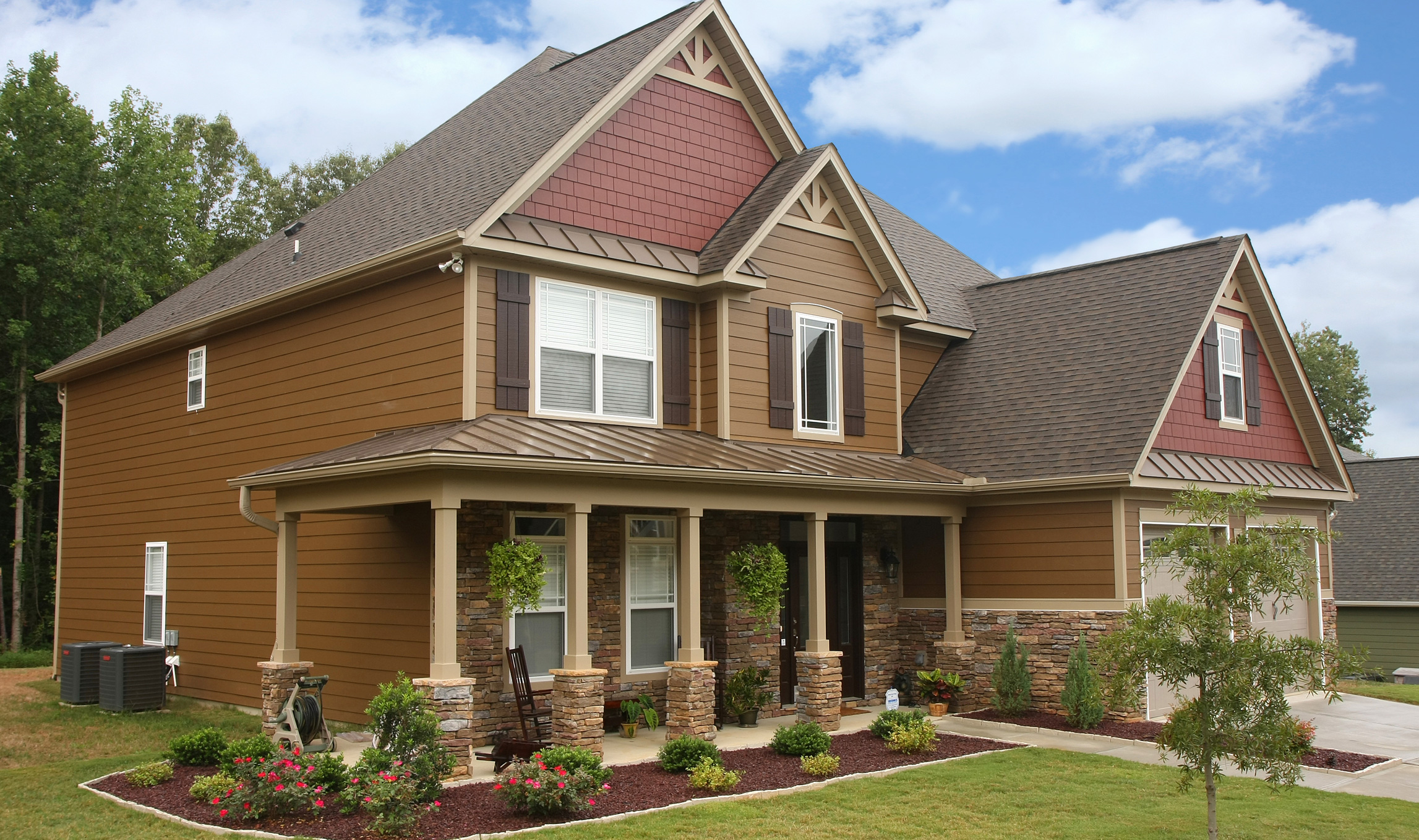 The Benefits of Durable House Siding
Omaha is known for scorching summers and freezing-cold winters. Is your house siding shielding your home from extreme weather?
Your exterior siding defines your home's exterior style and design, but as it ages, it starts to look weathered and outdated. Besides improving the aesthetic of your home, new home siding has all kinds of benefits, including:
Durable, long-lasting protection that stands up to Midwest weather
A boost to your home's curb appeal
Improved energy efficiency
Resistance against unwanted invasion from pests like bats, birds, rodents, and insects
Home Siding Value
Your new siding replacement can also improve the value of your home—you get a great return on your investment. New siding installation can add a 78-percent return at resale. Additionally, fiber cement siding offers additional protection against fire, keeping your family safe when the unthinkable happens.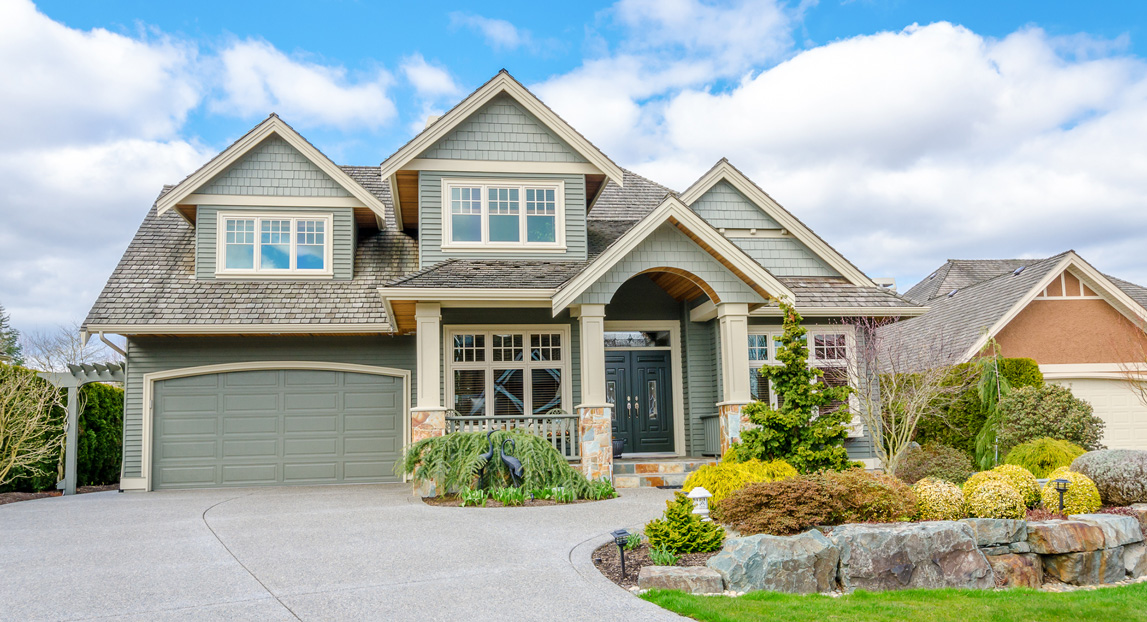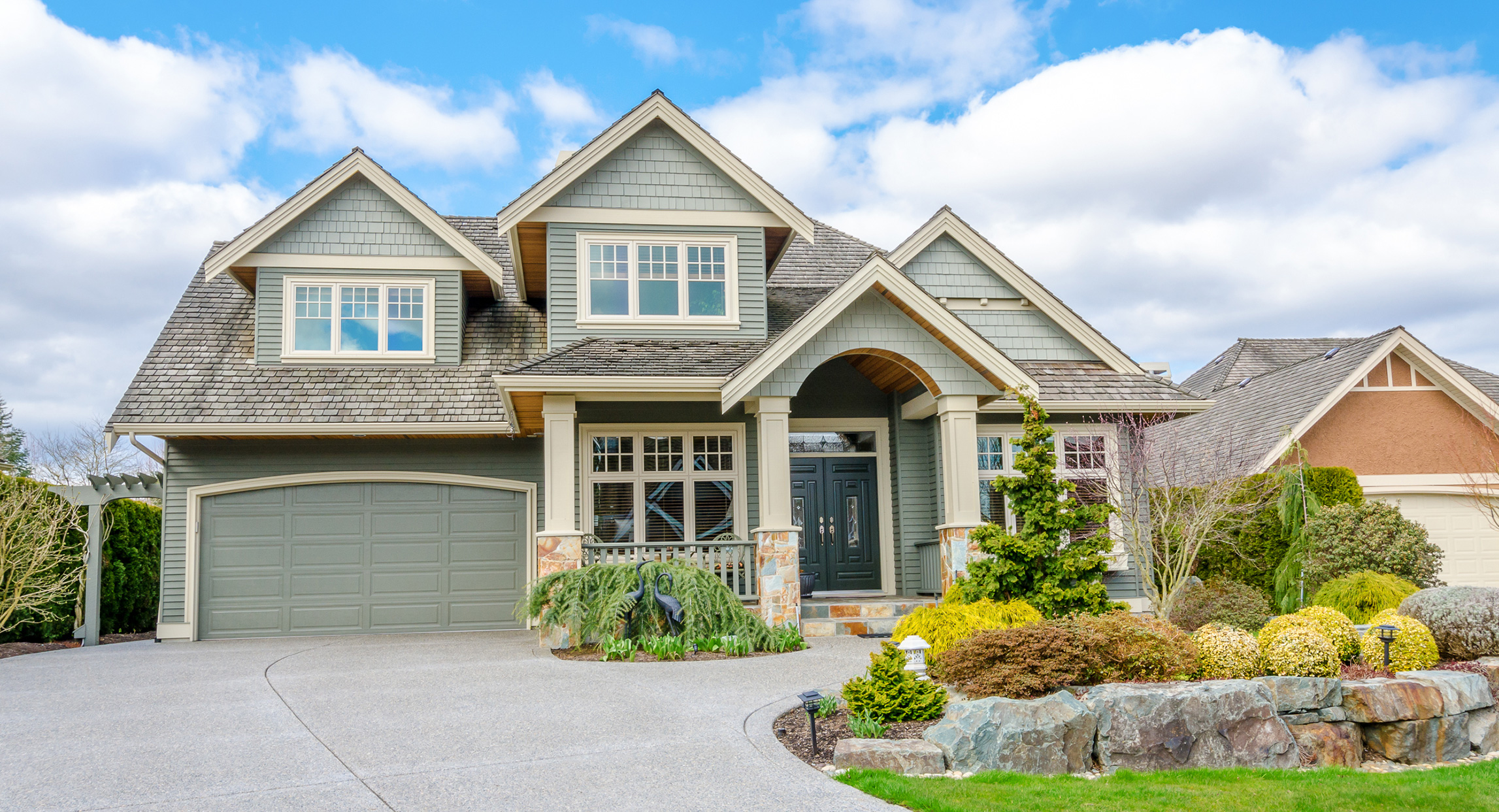 A Siding Installation Process to Protect Your Warranty
You want your siding to last, which is why you've carefully selected a reputable contractor and durable siding materials. What's next? What does the siding installation process look like?
At TeVelde and Co., we walk you through the entire siding installation timeline from start to finish so you always know what to expect. Our process begins with a thorough consultation where we learn about you and your home, your budget, and your style.
Design Your House Siding
We use the Hover Design Tool to help you design your home exterior so it looks exactly the way you want it to, and your budget and aesthetic are aligned. This easy-to-use app eliminates any miscommunication and allows you to customize your home and visualize it before we ever begin work.
Siding Installation Process
Once your project is designed, we'll take over with a process that's designed to protect your home and your warranty:
Removal and disposal of your old siding
Repair of exterior wall structure
Installation of a new weather barrier
Sealing of doors and windows
Installation of new siding
Painting (when necessary)
We work quickly and carefully so you can get back to your life. And when we're through? We'll clean everything up down to the last nail in the grass so your family can safely enjoy your new exterior.
What should you do in advance? Here are a few tips to prepare for new siding installation:
Keep kids inside during installation
Make plans for your pets to stay inside or to stay elsewhere if they'll be bothered by the sound of construction
Clean your yard and mow your lawn (This makes cleanup easier)
Trim landscaping so siding is free and clear of shrubs and trees
Make room in your driveway for a dumpster for old siding
About Warranties
James Hardie siding is known for coming with a stellar warranty—if installed correctly. A qualified siding contractor experienced in Hardie siding will protect your warranty with the correct installation process. TeVelde and Co. is a James Hardie Elite Preferred Siding Contractor; we're certified by James Hardie as one of the best of the best.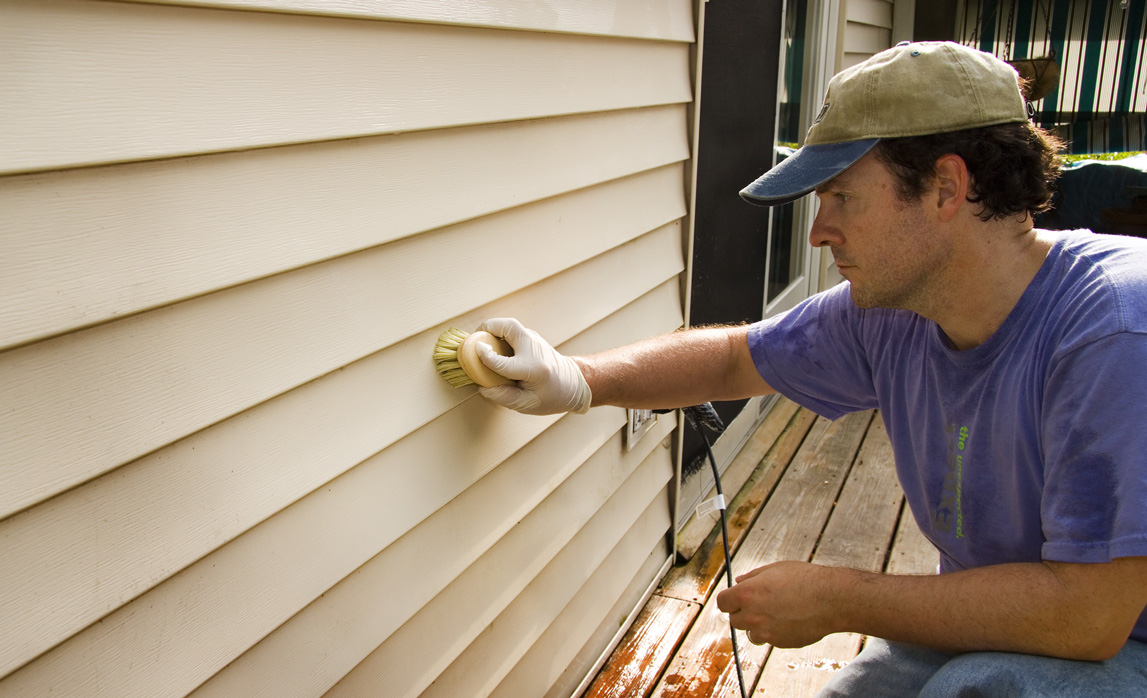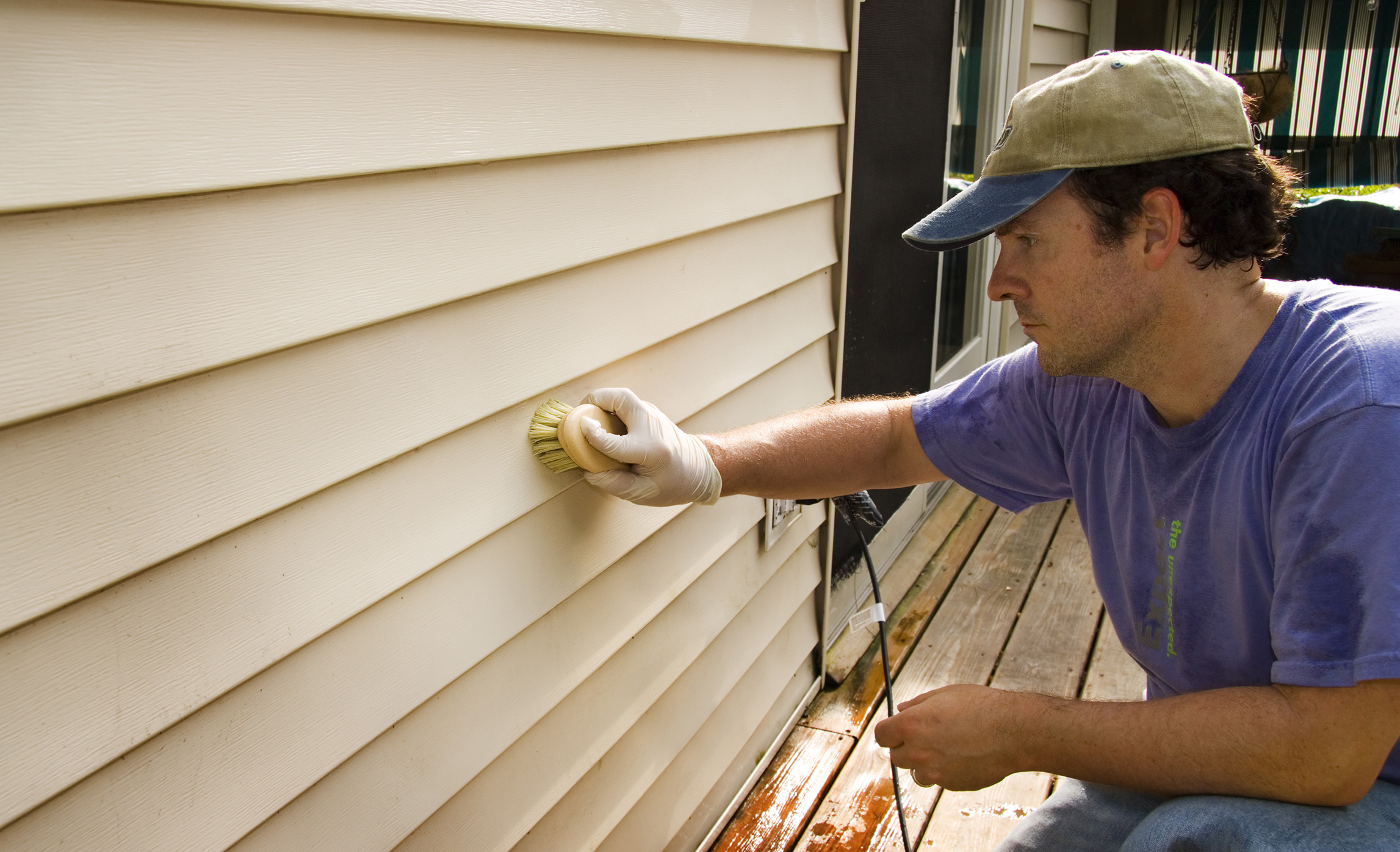 Maintenance Requirements for Long-Lasting Omaha House Siding
When it comes to house siding maintenance, what exactly does "low-maintenance" mean? It's important to know the care requirements for your new siding before it's installed and you discover it's more work than you anticipated. What upkeep will your new siding need?
Vinyl Siding Maintenance
Vinyl siding can be cleaned with a soft cloth or soft-bristled brush, using a cleaning solution and water, rinsing off the solution before it dries, starting from the bottom and working your way up. Protect vinyl siding from herbicides and pesticides as you garden to avoid discoloration.
Fiber Cement Siding Maintenance
Fiber cement siding should be cleaned with a solution of dishwashing soap and water and cleaned with a soft cloth and a garden hose—that's it! It's a great option for those looking for low-maintenance siding.
Wood Siding Maintenance
Your home's wood siding needs more care and should be cleaned every year with a soft cloth and clean, soapy water. Additionally, wood siding needs to be repainted about once every five years. Stained wood can be redone as needed, but will need a coating of clear sealant once every two years to protect it from aging prematurely.
Other Siding Maintenance Tips
Prune shrubs and trim trees so they are away from your home's exterior. Remove vines that could grow into your siding
Rake leaves, mulch, and debris away from the side of your home
Clean gutters and downspouts to remove clogs
Get repairs done as soon as you notice cracks or other defects, and seal gaps to keep pests out
Shut off exterior faucets and hose spigots before winter