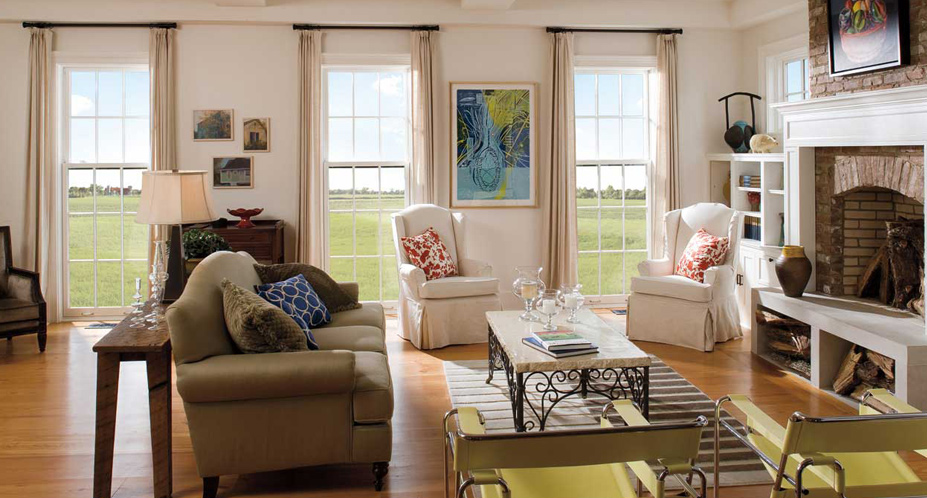 Windows are one of the most important features of any home. They not only provide ventilation and natural light, but they also add beauty and style to your property. Pella is a leading brand in the window industry, offering a wide range of quality products and solutions that can enhance your home's curb appeal, value, and energy efficiency.
In this quick guide, we'll explore the benefits of installing Pella products in your home and why Tevelde and Co. is the best Pella-certified contractor in Omaha for all your window installation and repair needs!
Boost Your Home's Value and Curb Appeal with Pella Windows
The right windows can make a big difference in your home's overall look and feel. Whether you're renovating your home, selling it, or simply looking to improve its aesthetics, Pella windows can help you achieve your goals. Pella replacement windows are not only robust and durable, but they also come in a wide variety of styles and materials, making them an excellent choice for homeowners who want to boost their home's curb appeal and value.
Robust, Durable, and Attractive Window Solutions
Pella windows are known for their robust and durable construction, manufactured right here in the United States. They are designed to withstand extreme weather conditions, resist fading, cracking, and peeling, and provide superior insulation against heat and cold. Moreover, Pella windows come in a wide range of custom options, from traditional to modern, allowing you to find the perfect window solution that matches your home's architectural style and personal taste!
Benefits to Installing Pella Windows in Your Home
There are many benefits to installing Pella windows in your home, including top-rated energy efficiency, a wide variety of materials available, endless customization options with styles and features, and Pella's commitment to sustainability. Let's explore each benefit in more detail.
Top-Rated Energy Efficiency
One of the biggest benefits of Pella windows is their top-rated energy efficiency. Pella's energy-efficient windows are designed to provide maximum insulation against heat and cold, helping you save on your energy bills and reduce your carbon footprint. In fact, Pella windows are ENERGY STAR® certified, meaning they meet the strictest energy efficiency standards set by the U.S. Environmental Protection Agency (EPA).
Great ROI on Your Pella Window Purchase
Investing in Pella windows can also provide a great return on investment (ROI) for your home. According to a study by Remodeling Magazine, homeowners can expect to recoup up to 73% of their window replacement cost when they install Pella windows! This means that you will save money on your energy bills and add value to your home, making it more attractive to potential buyers in the long run.
Wide Variety of Materials Available
Pella windows come in various materials, including fiberglass, vinyl, and wood frames. Each material has unique benefits and features, allowing you to choose the one that best fits your needs and preferences. For example, fiberglass frames are highly durable and low-maintenance, vinyl frames are affordable and easy to clean, and wood frames provide a timeless and classic look. Contact Tevelde and Co. today for more information!
Fiberglass, Vinyl, and Wood Frames
Vinyl frames are affordable, easy to clean, and highly customizable, allowing you to choose from various colors and styles. Fiberglass frames are highly resistant to moisture, warping, and rotting, making them ideal for harsh weather conditions, like right here in Omaha. Wood frames, however, provide a warm and natural look and can be painted or stained to match your home's décor. Whichever kind of frame you choose for your home's windows, Tevelde and Co. has the know-how to install them quickly and correctly.
Low Maintenance Products with a Trusted Warranty
Pella windows are also known for their low maintenance features and trusted warranty. Pella offers a limited lifetime warranty on their products, ensuring that your windows will be free from material and quality defects for as long as you own your home. Additionally, Pella windows are designed to be easy to clean and maintain, with features such as easy-to-remove sashes and weather-resistant finishes.
Endless Customization Options with Styles and Features
Pella windows offer endless customization options with a wide range of styles and features to choose from. Whether you're looking for a specific color, shape, or size, Pella windows can be tailored to meet your exact needs and preferences. Additionally, Pella offers a variety of features such as between-the-glass blinds and shades, energy-efficient glass options, and noise-reducing glass to further enhance your window experience!
Pella's Commitment to Sustainability
Pella is committed to sustainability and environmental responsibility. They have implemented a number of initiatives to reduce their environmental impact, including using environmentally friendly materials, reducing waste in their manufacturing processes, and offering ENERGY STAR® certified products. By choosing Pella windows, you can feel good about your decision to invest in a product that is both beautiful and environmentally responsible. Read more about their commitment to sustainability on the Pella website here.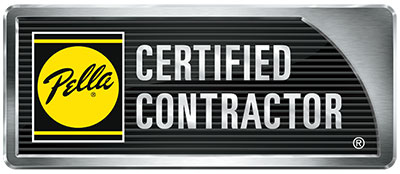 Tevelde and Co. is a Pella Certified Contractor
When it comes to window installation and repair, choosing a contractor you can trust is important. Tevelde and Co. is a Pella-certified contractor that has been providing top-rated window installation and repair services in Omaha since 2013! Contact us today for a free window consultation.
Trusted Window Installation and Repair in Omaha
Tevelde and Co. is a trusted window installation and repair company in Omaha that has built a reputation for delivering high-quality projects and exceptional service to our customers. We are a Pella-certified contractor, which means that we have undergone rigorous training and certification processes to ensure that our experts can deliver a window installation that will last for years to come!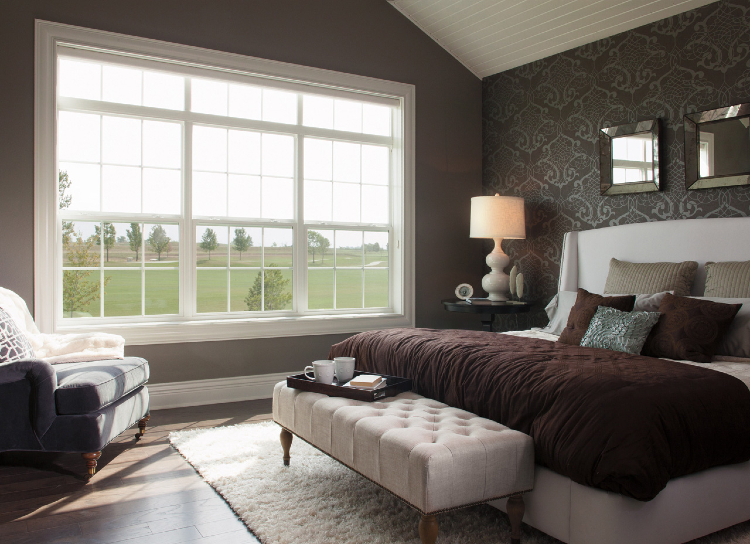 Local Contractors Since 2013
As a locally owned and operated company, Tevelde and Co. is committed to providing personalized service and building long-term customer relationships within our community. We have been serving the greater Omaha area since 2013, and have built a strong reputation for delivering quality work and reliable service. Read more and check out some of our past projects here.
Contact Us Today for a Consultation
In conclusion, Pella windows offer homeowners a wide range of benefits, from top-rated energy efficiency and endless customization options to low-maintenance features and a trusted warranty.
If you're considering installing new windows in your home or need window repair services, Tevelde and Co. is here to help! Our team offers free consultations and will work with you to find the right products for your needs and budget. Contact us today to learn more about our services and how we can help enhance your home's beauty, value, and energy efficiency with Pella windows.

"High quality work, great pricing, and absolutely zero hassle or stress! Thorough explanations of exactly what you're paying for and why."
— BRANDON L.