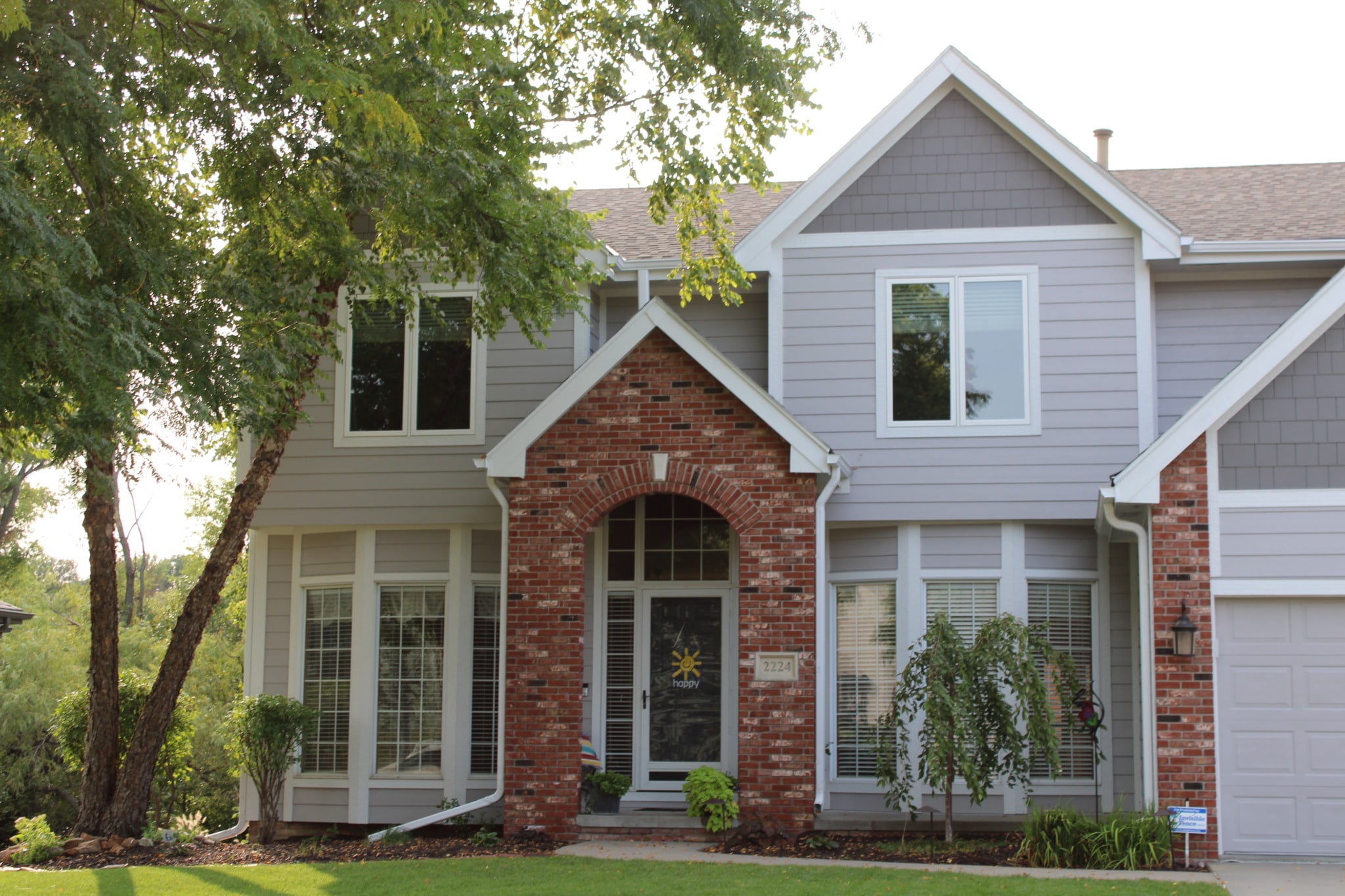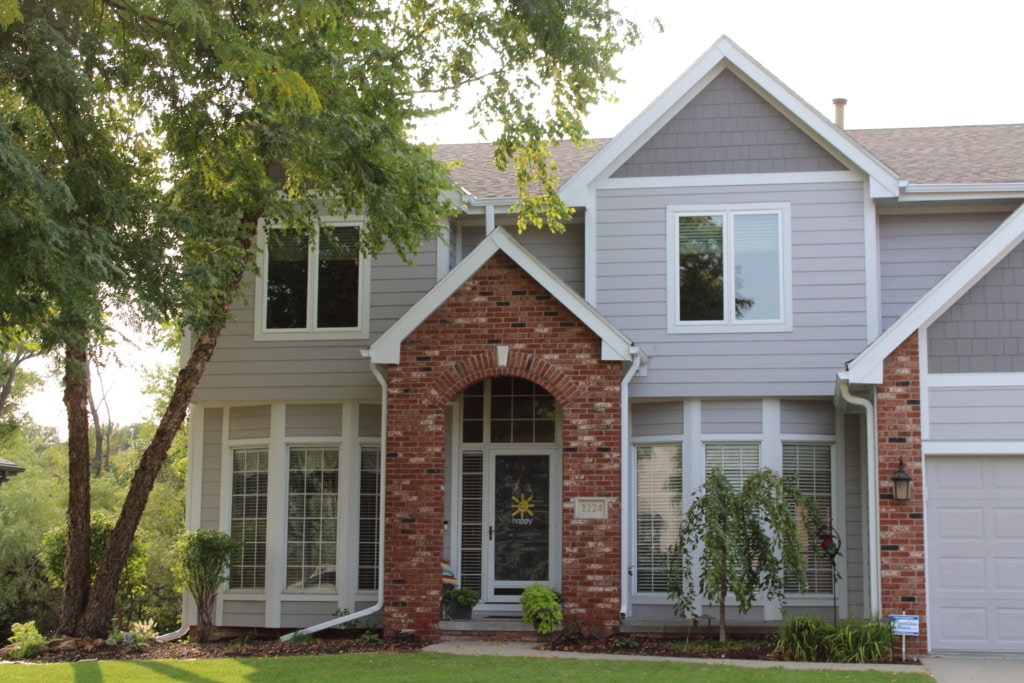 Trusted Exterior Services for Papillion Homes

Here at Tevelde and Co., one of our main goals is to provide attention to detail with every project we take on. Regardless of the work you need, your project deserves our time and attention. We provide a wide range of top-rated home improvement services, including professional siding, windows, roofing, and exteriors in Papillion, Nebraska. Regardless of the type of home renovation you need, you can count on our knowledgeable team, exceptional labor, top-quality products, and commitment to customer satisfaction.
Learn more about the several types of home improvement services we offer and our top-of-the-line commitment to our customers below.
Our Siding Services
Allow the professionals with Tevelde and Co. to replace and install new siding for your house! We have a wide range of siding products to choose from in a unique batch of custom colors. Plus, you'll never have to worry about scraping or damage on your home's exterior with our maintenance-free siding.
We are a James Hardie Preferred Contractor
We've worked hard to become a preferred contractor under the James Hardie program. With our preferred contractor badge, you can rest assured knowing that you're receiving the highest level of service and satisfaction from our crew when it comes to siding replacement!
To be recognized as a James Hardie preferred contractor, a business must:
• Have compliance with best installation practices
• Have a satisfactory credit report
• Have a professional sales approach
• Be state licensed
Tevelde and Co. is proud to bring this certification, as well as our top-rated workmanship, to every siding project we take on. Contact us today for a free estimate!
Vinyl and Fiber Cement Siding Installation
Vinyl is a gorgeous, low-maintenance solution for your siding needs. The James Hardie vinyl siding we use is fade-resistant, easy to maintain, and never needs to be painted or stained!
We also offer fiber cement siding that uses ultra-durable and weather-resistant technology. Our maintenance-free cement siding can protect your home against moisture, strong winds, and hail. You'll enjoy decades of high-quality siding with our top-rated installation services.
Window Installation and Replacement Services
Are your windows unsecured or drafty? If so, we can help you select the best replacement windows to help increase energy efficiency and keep your home protected all year round! We offer vinyl windows, factory-direct wood windows, and more, each of which is paired with our trusted window installation services.

New Window Installation Adds Value and Curb Appeal
New window installation and replacement not only boosts your home's curb appeal but can also increase your property value and reduce your overall energy costs. New windows can rejuvenate the exterior of your home, all without the price of a significant home remodel.
You can customize your window panes and frames to give your home a unique and updated look. Plus, with new windows installed, you can worry less about maintenance while enjoying an energy-efficient and beautiful home.
Top Brands Like Pella, Enerlux, and Andersen
With our deep knowledge of windows, we make sure to carefully select the brands that we work with. You can always be confident that your window replacements and installation will provide you with years of incredible quality with top brands you can trust.
We take pride in working with some of the most durable window manufacturers out there, which include Pella, Andersen, and Enerlux. Contact us today for a free estimate on window replacement!
Professional Roofing Services
We have carefully chosen from a wide range of roofing products and materials to provide the most reliable and attractive professional roofing services in Papillion!
Whether you're in the market for a minor roof repair or a complete roof replacement, you'll find a wide range of colors and styles, all of which offer better energy efficiency, durability against the elements, excellent warranties, and great value for money. This is precisely what you can expect to find when you work with Tevelde and Co. to install a new roof!
Protect Your Home with a Brand-New Roofing System
With the latest and greatest in name-brand roofing products and systems, you can protect your home from even the harshest of elements. From durable shingles to wood roofing, we provide a wide variety of quality roofing options to choose from.
Shingles aren't just made to protect your entire roof and home anymore. Nowadays, shingles can add significant value to your home as a visually dominant part of its exterior. When you work with the expert roofing installation team at Tevelde and Co., you'll ensure a roofing job with color, character, and depth that can add years of durability to your home! Contact us today for a free roofing estimate.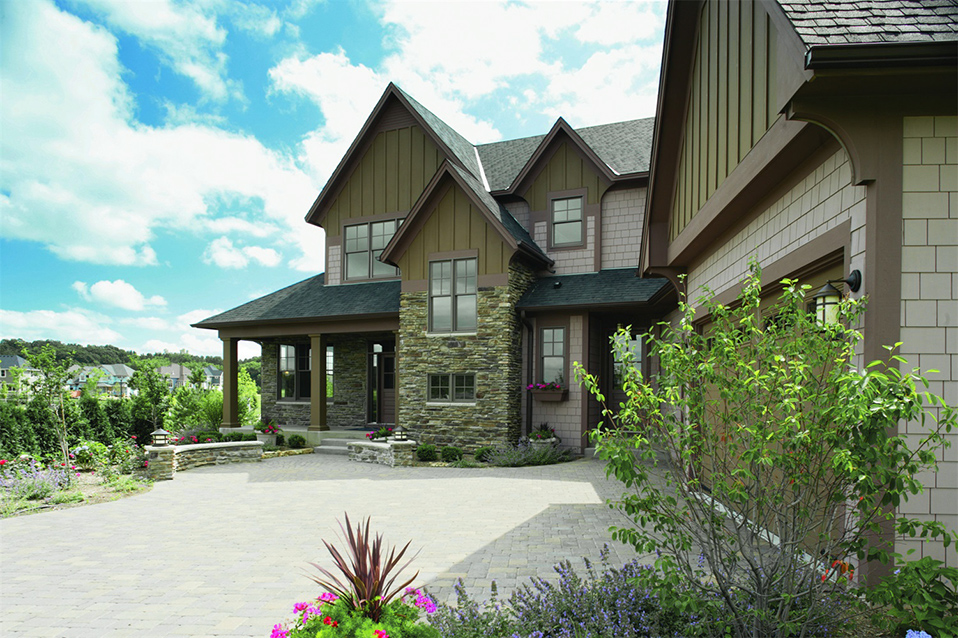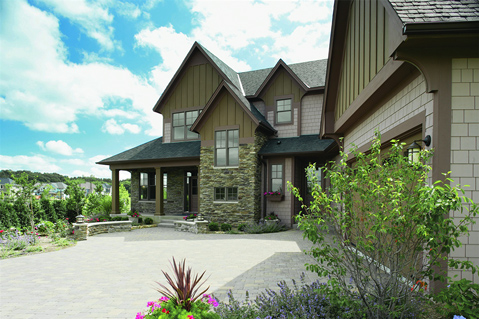 Why Work with Tevelde and Co. in Papillion?
With years of experience in various fields of renovation and construction, you can count on the professional team with Tevelde and Co. to take care of your residential exterior projects. We've been trusted in the community of Papillion and beyond since 2013!
Local Contractors with Experience
Our team of experts is proud to call Papillion and greater Omaha home; we recognize the unique aspects of what makes a home durable in Nebraska. With nearly a decade of experience under our belts, we take great pride in serving the community of Papillion with high-quality services that are made to last!
Stress-Free Solutions to Home Improvements
We want to be there for homeowners first and foremost. Our sales style is educational and low-pressure, giving you all the facts and information you need regarding your new project without forcing you to spend more than necessary!
We take our reputation for excellent customer service seriously! One of our primary goals is to take the stress aspect out of your home renovation process, allowing you to focus on enjoying the finished project. You can assure that we will provide regular and thorough communication throughout the entire process. Every question you have will be answered in a timely fashion, and we will consistently update you on the status of your project.
Contact Us Today for a Free Consultation
Tevelde and Co. has been a staple in Papillion and the surrounding region for nearly a decade. With a team of home improvement experts, we can handle just about any renovation project, from roofing installations to window replacements to siding work, all while providing you with expert-level service and communication!
Get in contact with the leading home improvement company here in Papillion, Nebraska, and ask for a quote on your next project!

"High quality work, great pricing, and absolutely zero hassle or stress! Thorough explanations of exactly what you're paying for and why."
— BRANDON L.