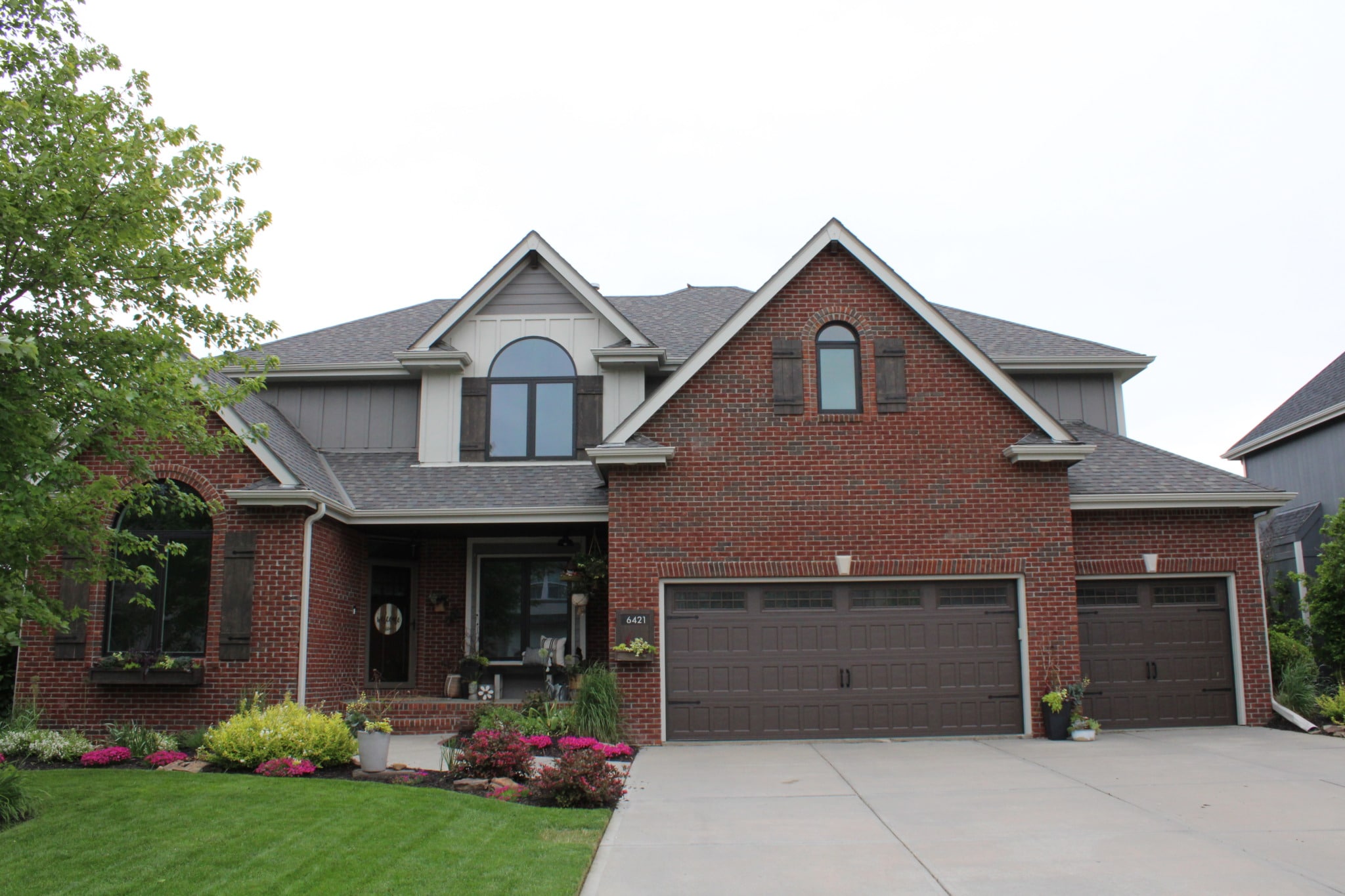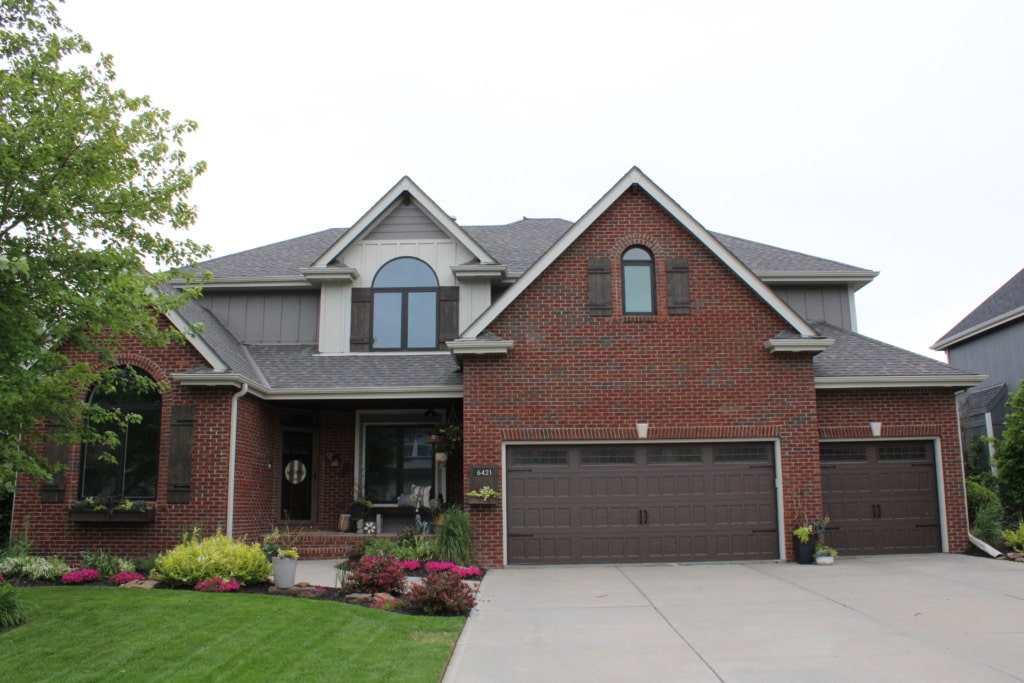 When it comes to home exterior projects in Greater Omaha, Tevelde and Co. is proud to be the name you can trust! We are a team of dedicated professionals who have been providing comprehensive home exterior solutions to home and business owners in the area since 2013.
With our commitment to top-notch customer service, we are sure to provide an exterior solution for your property that you'll love for years to come. Read on to learn more about our services and contact us today for a free consultation!
Tevelde and Co. Brings Professional Solutions for Property Owners
At Tevelde and Co., we offer a wide array of professional exterior services designed to enhance the beauty, durability, and value of your property. Our team of skilled local contractors has the expertise needed to handle any project with precision and care, whether it be for new siding installation, window repair, or roofing replacements, just to name a few!
Our Trusted Home Exterior Services
We take pride in offering a comprehensive range of home exterior solutions tailored to meet the unique needs of our clients in Eastern Nebraska. From siding repair and installation to window maintenance and replacement, roofing solutions for both residential and commercial properties, and even exterior painting services, we have the expertise and resources to handle it all!
Top-Rated Siding Repair and Installation
Our team specializes in siding repair, replacement, and installation services; whether you need to repair damaged siding or upgrade to a new, more durable material, we can deliver exceptional results as a James Hardie Preferred Contractor! We are proud to work with a variety of high-quality siding options, including vinyl, fiber cement, and wood siding, ensuring a beautiful and long-lasting finish for years to come.
Window Maintenance and Replacements
Windows are not only essential for natural light and ventilation but also contribute to your home's overall energy efficiency and aesthetic appeal. Our top-rated services can ensure that your property's windows are in optimal condition, preventing drafts, leaks, and other unwanted problems. If you're looking to upgrade to more energy-efficient and stylish windows, we offer a wide selection of options to meet your needs! Contact us today for a free consultation.
Roofing Solutions for Residential and Commercial Properties
As experienced roofing contractors in Nebraska, we understand the vital importance of a reliable roof for your home or business.
Whether it's repairing minor damage, replacing worn-out materials, or installing a brand-new roofing system altogether, our team of roofers at Tevelde and Co. has the expertise to handle any roofing project we take on!
Exterior Painting Services
Transform the look of your home's exterior with our professional painting services! Our skilled painters can help you choose the perfect colors and finishes to enhance your home's curb appeal and value. From siding repair and preparation to meticulous painting methods, we ensure a flawless and long-lasting finish that will make your home the envy of the neighborhood!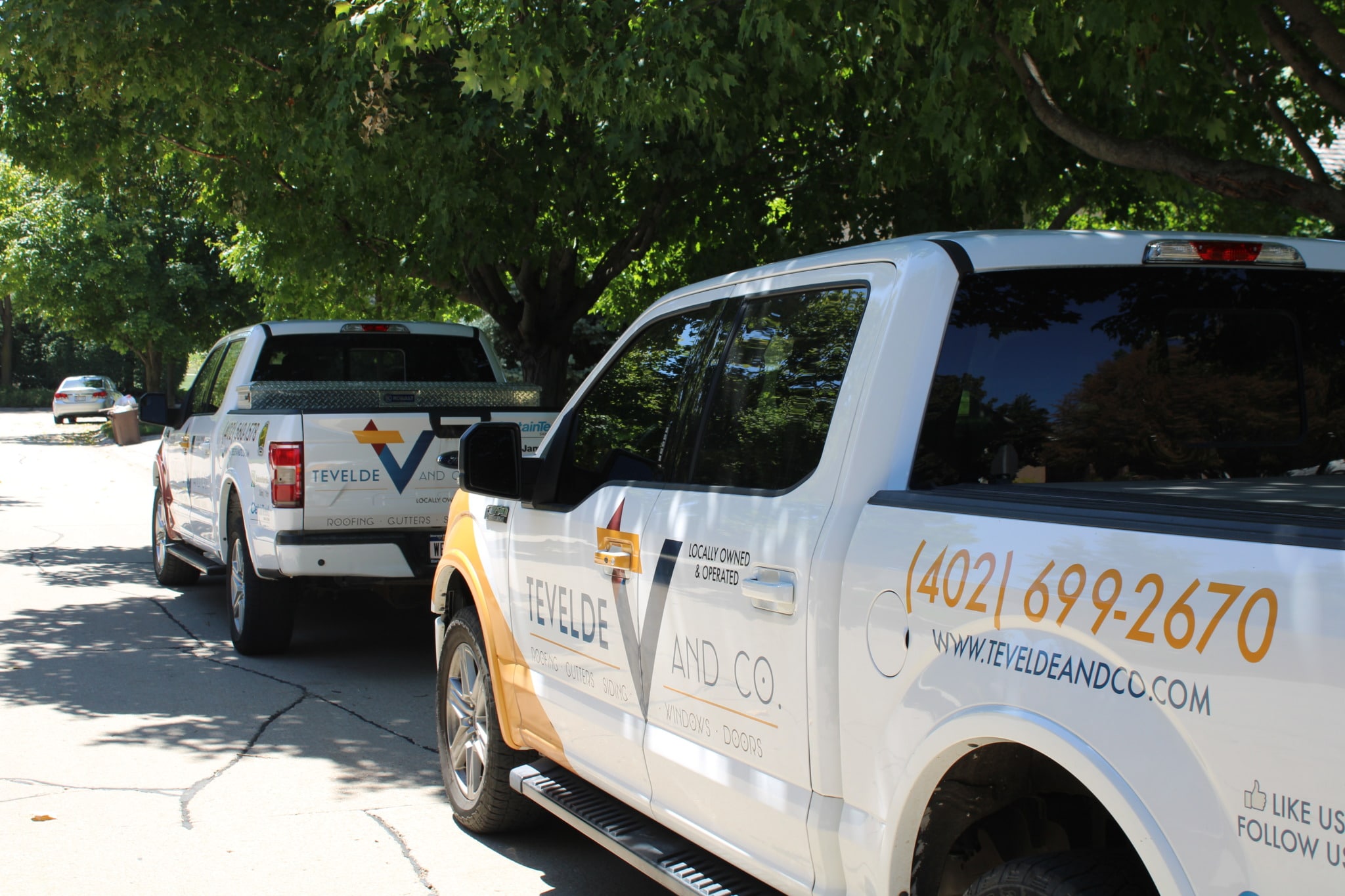 Why Hire Tevelde and Co. in Omaha?
When it comes to choosing a home exteriors contractor in the Omaha area, Tevelde and Co. has got you covered! Below are just a few reasons why Tevelde and Co. stands out from the rest.
Trusted Contractors for Over a Decade
Since 2013, we have built a solid reputation as top-rated and trusted contractors in Greater Omaha. Our longevity is a testament to our professionalism, expertise, and commitment to delivering exceptional results on our home improvement services.
Tailored Solutions for Home and Business Owners
We understand that every property is unique, and we take pride in offering tailored solutions to meet your home or business's specific needs! Our team takes the time to listen to your goals, preferences, and budget requirements, all while providing design services to ensure that our work will align with your vision. We provide personalized recommendations and expert guidance throughout the entire process! Contact our team today to get started.
Our Commitment to Customer Satisfaction
At Tevelde and Co., customer satisfaction is our top priority. We are proud to go above and beyond to ensure that we do a great job on every project; from clear communication and timely execution to our trademark attention to detail, our team strives to exceed your expectations at every turn!
Customer Reviews and A+ BBB Rating
Don't just take our word for it; our satisfied customers over the years have been courteous enough to provide ample reviews of our exceptional services. We have received many positive reviews and testimonials from home and business owners alike who have experienced our top-rated projects! Additionally, we are extremely proud to maintain an A+ rating with the Better Business Bureau, demonstrating our commitment to professionalism and customer satisfaction since 2013!
Proud to Be a James Hardie Preferred Contractor
As previously stated, Tevelde and Co. is a James Hardie preferred contractor, meaning that we have met the stringent standards set by the industry leader in robust siding products! This designation assures our clients that our team of experienced contractors are highly skilled in the proper installation techniques and provide excellent work and customer service.
Contact Us Today for a Free Consultation
Ready to get started on those exterior home remodeling projects? Contact the pros at Tevelde and Co. today for a free consultation and written estimate!

"High quality work, great pricing, and absolutely zero hassle or stress! Thorough explanations of exactly what you're paying for and why."
— BRANDON L.