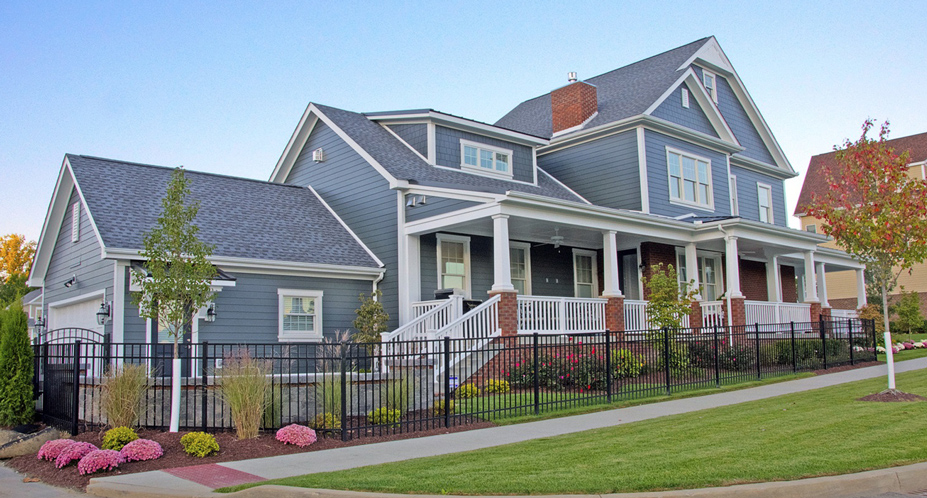 Whether you're in the market for new siding, window repair or installation, or a roof repair or replacement, you can trust Tevelde and Co. with all of your exterior home improvement projects! For nearly 10 years, we've been providing our leading brand of top-quality home exterior services throughout Valley, NE, Omaha, and the surrounding area. Our commitment to outstanding customer service and undeniable results has helped us earn our place as Valley's top-rated home exteriors contractor, and we're proud to serve our community! Contact us today for a free consultation.
Professional Home Exterior Services in Valley

Homeowners throughout Valley, NE, have come to trust and rely on our professional home exterior services to ensure every element of their home stays in excellent shape year after year. From basic roof repair to complete replacements, siding installation and repair, window repair, and more, our team does it all to help your home's exterior maintain an unbeatable curb appeal while keeping the elements outside where they belong.
Tevelde and Co.'s Siding Services
Tevelde and Co.'s residential siding services are top-of-the-line. We've designed them from the ground up to help you get the most out of your home's siding, including increased protection against water damage, a longer-lasting finish, and a massive variety of coloring and styling options to suit any home or design. As Valley's premier vinyl siding contractors, we offer comprehensive siding installation, repair, and replacement services for vinyl siding and a long list of other siding materials.
Vinyl and Fiber Cement Siding (Installation and Repair)
Both fiber cement and vinyl siding are some of the most common choices for homeowners across the country, which is why we specialize in installing, repairing, maintaining, and replacing them. Whether you want to stick with traditional vinyl's classic look and value or invest in durable and long-lasting fiber cement, contact us today for a free estimate to discover how our siding services can benefit your home!
We are a James Hardie Preferred Contractor
We are proud to be among the top contractors in the industry through our association with the James Hardie Contractor Alliance Program. Our inclusion in this elite list of siding contractors means that Tevelde and Co. has been recognized for our commitment to the best installation practices and ethical business standards for our clients and our team. Learn more about James Hardie Siding here! 

Window Installation and Replacement Services
Whether you're looking to upgrade your home with a new set of energy-efficient replacement windows or repair your current ones after severe weather blows through, Tevelde and Co. is the go-to residential window contractor in Valley and the surrounding Omaha area. Our tried and tested installation methods, paired with high-quality materials, will boost your home's curb appeal and resale value while keeping your energy costs low year after year. Contact us today for a complimentary window estimate.
New Window Installation Adds Value to Your Home
Invest in the long-term value of your home with professionally-installed windows available from a wide range of top-rated national brands. Not only do new windows reduce your monthly energy costs and increase your home's aesthetic appeal, they also increase the overall value of your property in the long run. If you're considering listing your home on the market, updated windows can give peace of mind to prospective buyers that you've properly maintained your home and they won't have to worry about any costly surprises down the line.
Working with Top Brands Like Pella, Enerlux, and Andersen
At Tevelde and Co., we take pride in installing high-quality products recognized throughout the industry that are built to last. When you hire us to replace or repair your home's windows, you can trust that the brands we offer have earned their reputation and will provide your home with value for the long haul.
Trusted Roof Repair and Installation
Our comprehensive list of residential exterior solutions wouldn't be complete without industry-leading roofing services, including installation, repair, and roof replacement for homes of all shapes and sizes. As Valley's team of trusted roofing contractors, our services cover everything from roof repair for damaged roofs, emergency storm damage solutions and insurance claim handling, and top-quality installation and replacement for most varieties of residential roofing, including asphalt shingles, clay tiles, metal roofing, and more. Reach out today for more information!
Protect Your Home with a Robust Roofing System
Our thorough and comprehensive services are designed to keep your roof strong, watertight, and durable enough to last for decades. A solid and robust roofing system is the key to a safe and dry home, which is why we're here to take care of your roof, from the chimney to the gutters and everything in between!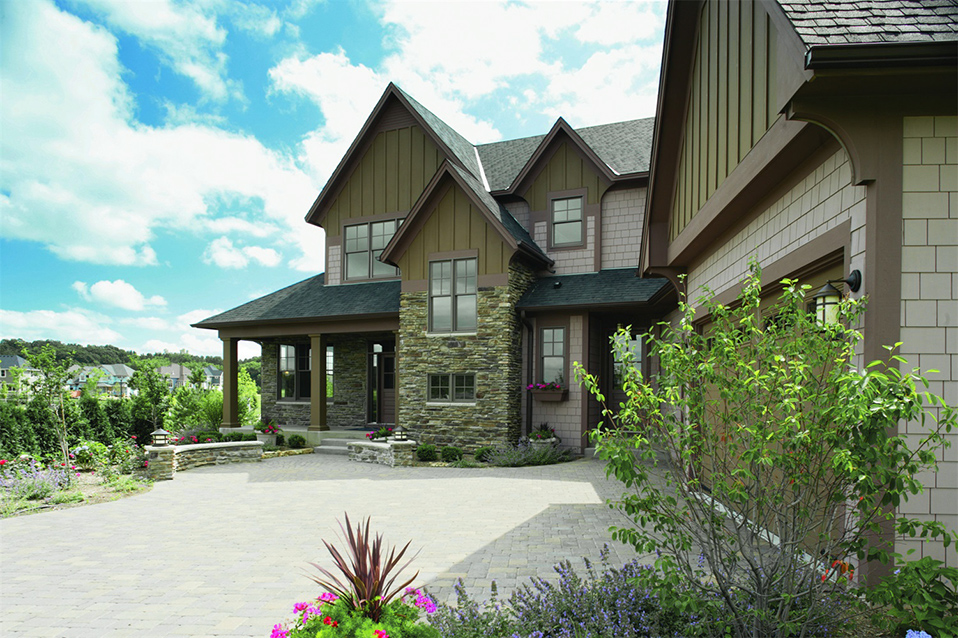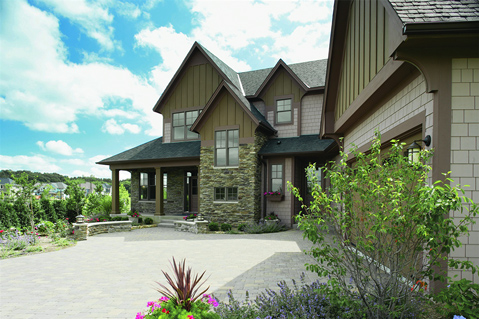 Why Work with Tevelde and Co. in Valley, NE?
In the years that our team has lived and worked in Valley, NE, we've developed a reputation as a top-notch home exterior and roofing company dedicated to doing right by our clients by installing quality products using proven methods learned from years of experience. We've been lucky to build and grow our business throughout eastern Nebraska. We believe we owe it to ourselves and our customers to give back through undeniable service and results that speak for themselves!
Local Contractors with Experience
Our years of work in Valley and beyond have taught us what our projects have to be able to stand up to over the years. From severe weather to freezing winters and everything in between, our experience as local contractors helps us provide excellent customer service and leave our clients with a result built to last.
Valuing Our Community in Valley, NE
We take great pride in being part of our local community and strive to use our position as a trusted local business to make a difference in Valley! Through top-notch customer service, community involvement, and emergency storm repair services, we're here to pay back the city that has supported us over the years.
No High-Pressure Sales Tactics
At Tevelde and Co., customer satisfaction is our most significant benchmark of success. We want all of our clients to be happy with the end result of our services, and we know you don't get that through pushy sales calls or aggressive door-knocking campaigns.
Our services work at their best when we build a solid partnership with our clients and stay on the same page from the first visit to the final signature on a job well done.
Stress-Free Solutions to Home Improvements
Any home improvement project can be a hassle, no matter the size. Our solutions are designed to let us handle the hard work, so you don't have to! As professional exterior and roofing contractors, you can trust us to sweat the small stuff so you can get back to your life.
Contact Us Today for a Free Consultation
To learn more about how our top-notch home exterior services could make a difference in your next home improvement project, contact us today for a free estimate and complimentary consultation.

"High quality work, great pricing, and absolutely zero hassle or stress! Thorough explanations of exactly what you're paying for and why."
— BRANDON L.