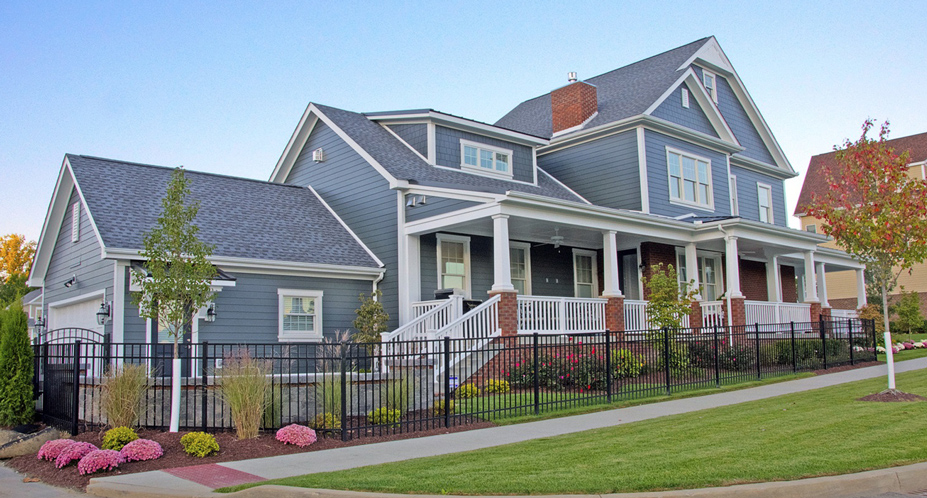 When it comes to enhancing the overall look and protection of your home, a new coat of paint can work wonders! At Tevelde and Co., we are proud to offer professional exterior painting services for homeowners in Omaha and the surrounding areas. With our expertise and attention to detail, we can help to transform your home's exterior, giving it a renewed and vibrant appearance! Below, let's explore the benefits of a new paint job and why you can trust our team with all your home contracting needs.
How Often Does a Home Exterior Need Repainted?
Maintaining your home's exterior and siding is essential to preserve its beauty and protect its interior from the elements. A key aspect of this maintenance is repainting your home when needed; the frequency of repainting will depend on various factors such as the quality of the previous paint job, overall climate conditions, and the type of siding material your home employs. As a general guideline, most homes will require repainting every 7-10 years to upkeep its condition. However, it's important for a professional to conduct regular inspections to assess the condition of your home's exterior and determine if repairs or repainting is necessary.
What are the Benefits of a Home Exterior Paint Job?
A fresh coat of paint on your home's exterior can bring numerous benefits, both aesthetically and practically. Here are some advantages of investing in a professional paint job!
Added Curb Appeal and Value
A new paint job can instantly transform the appearance of your home, greatly enhancing its overall curb appeal and making it more attractive to potential buyers if you are looking to sell! It can be a great, cost-effective way to increase the value of your property and make a positive first impression.
Increased Lifespan of Your Siding
Quality paint can also act as a protective barrier, shielding your siding from the damaging effects of weather elements such as UV rays, moisture, as well as unwanted pests. By preventing premature deterioration, a fresh coat of paint can help extend the lifespan of your siding, saving you money on repairs or replacements down the line.
Extra Layer of Protection Against the Elements
As stated previously, the exterior of your home is constantly exposed to harsh environmental conditions. A proper paint job helps to shield the underlying materials, preventing rot, mold, and other structural issues in the process.

Tevelde and Co. is a Trusted Contractor for Omaha Residents
For homeowners looking for professional exterior house painting services in Greater Omaha, Tevelde and Co. is the name you can trust! With over a decade of experience and a commitment to excellence, we can provide top-rated painting solutions for all kinds of properties in the area. Contact us today for a free consultation!
Our Top-Rated Exterior House Painting Services
At Tevelde and Co., we are proud to offer comprehensive exterior house painting services to meet the unique needs and preferences of our clients. Our skilled team of painters is experienced in handling a wide range of exterior surfaces, including wood, vinyl, stucco, fiber cement, and more! We ensure meticulous preparation before we paint, including cleaning, repairs, and priming, to achieve a flawless and long-lasting finish.
Repair and Cleaning of Your Home's Exterior
Before applying a fresh coat of paint, it's essential to ensure proper surface preparation. Our team will thoroughly inspect your home's exterior, identifying any areas that require repairs or cleaning. We will address issues such as cracks, peeling paint, and mildew, ensuring a smooth and uniform surface for the paint application process.
Professional Exterior Painting
When it comes to painting your home's exterior, our crew of professional painters follows the industry's best practices to deliver exceptional results with every job. We utilize advanced techniques and tools to ensure precise and even coverage; our team is also skilled in color matching and design, helping you choose the perfect paint colors to achieve your desired aesthetic!
Utilizing the Best Materials in the Industry
At Tevelde and Co., we believe in using top-quality materials for all of our home exterior services, including painting. We work with trusted suppliers and select paints and coatings that are durable, fade-resistant, and formulated to withstand the local climate conditions here in Omaha. This ensures a long-lasting finish that maintains its beauty and protection for years to come!
Primers and Extra Coating for Added Protection
To enhance the overall durability and longevity of your new paint job, we can also apply high-quality primers and coatings as needed. These extra layers provide a level of protection against moisture, UV rays, and other environmental factors, ensuring the longevity of your home's new exterior.
FAQs about Exterior House Painting
As homeowners consider painting their property, they often have questions about the process. Here are some frequently asked questions that our team of contractors receives in the field.
How Much Does It Cost to Paint My Home?
The cost of painting your home's exterior can depend on an array of factors, including the size of your home, the type of siding material, and any additional preparation or repairs that may be required. To get a more specific answer on cost, we are proud to offer free consultations and estimates, allowing us to assess your unique needs and provide an accurate quote for your home!
Can I Paint My Home's Exterior on My Own?
While some homeowners may opt to tackle an exterior painting project themselves, they often find that it can be a time-consuming and labor-intensive task! Professional painters will have the expertise, tools, and resources to ensure a superior finish and minimize potential problems along the way! Hiring a professional painting contractor, like Tevelde and Co., helps to save you time, ensure quality results, and provide peace of mind throughout the process!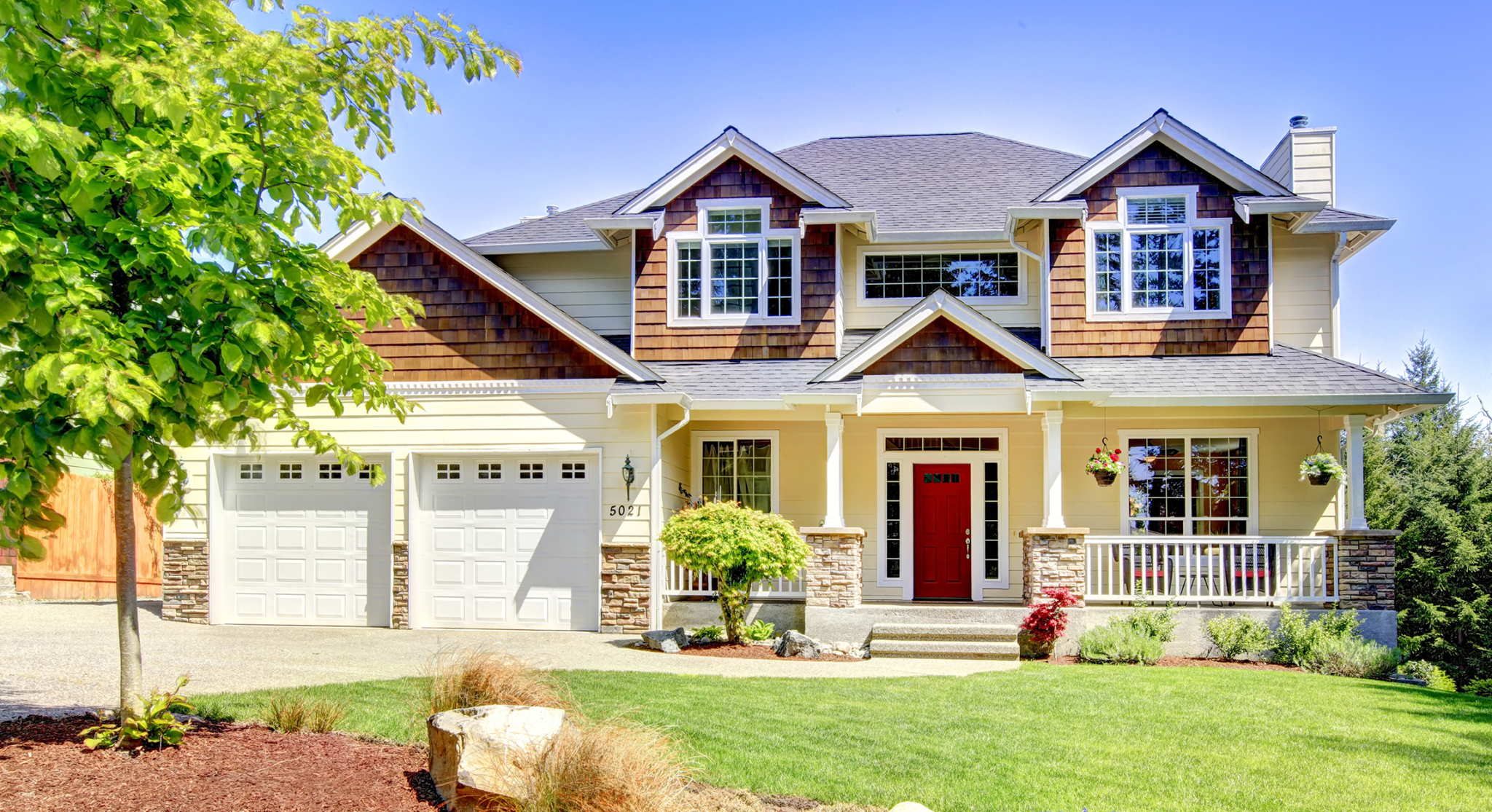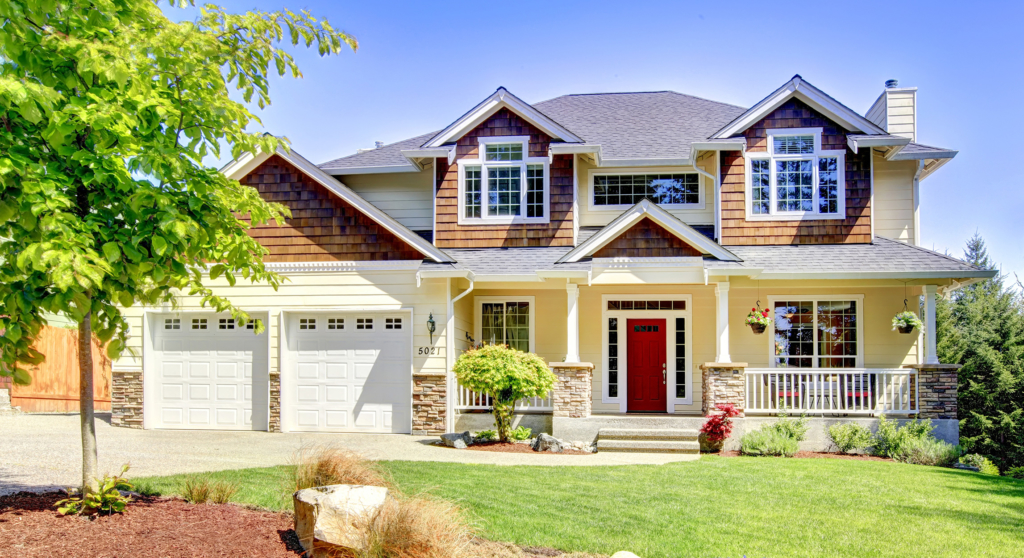 Tevelde and Co. is Omaha's Top-Rated Residential Contractor
At Tevelde and Co., we take immense pride in being a locally trusted contractor in Omaha. We offer a comprehensive range of exterior services, including top-rated solutions for siding, roofing, painting, and more. Contact us today for a free consultation!
Services and Solutions for Siding, Roofing, Windows, Painting, and More
In addition to our trusted painting services, Tevelde and Co. is your go-to contractor for all your home improvement needs in Eastern Nebraska! Our experienced team is well-versed in nearly all aspects of home exteriors, including siding installation and repair, roofing solutions, window replacements, and more! Whether you're looking to refresh the overall look of your property, enhance its functionality, or improve its energy efficiency, we have the expertise to deliver exceptional results for your home.
Contact Us Today for a Free Consultation
Experience the Tevelde and Co. difference with your property and let us bring your vision to life! Contact us today to get started on your journey to a more beautiful and functional home.

"High quality work, great pricing, and absolutely zero hassle or stress! Thorough explanations of exactly what you're paying for and why."
— BRANDON L.