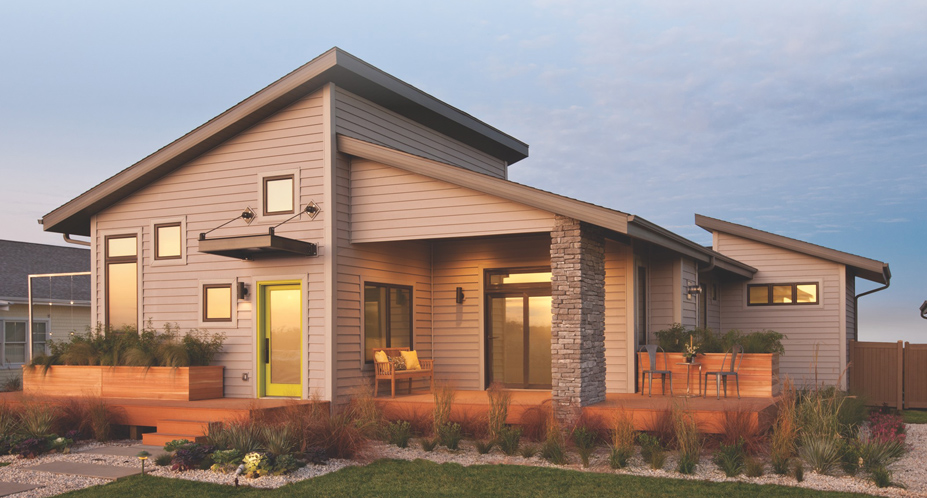 Trusted Vinyl Siding Replacement in Omaha
Vinyl siding can be a maintenance-free and affordable siding option when your house siding needs to be replaced. With a variety of color options, new vinyl siding can make your home look new again. With no need to paint, vinyl siding combined with metal-wrapped fascia, windows, and aluminum soffit will keep your home maintenance at a minimum.
Budget-Friendly Vinyl Siding
Vinyl siding is a popular housing material. Homeowners love it due to its low maintenance and affordability. It is impervious to rot and provides a greater level of insulation than a material like fiber cement.
Because it is budget-friendly and easy-to-install, vinyl is the perfect solution if you're looking for a budget-friendly option for your home, a rental property or a home you are selling.
Norandex Siding — Vinyl Siding of Choice in Omaha
Durable — Withstands the midwest Omaha weather and is resistant to peeling, blistering and flaking.
Insulation — Norandex siding provides additional insulation to reduce energy bills by keeping your home warmer in the winter and cooler in the summer.
Pest Resistance — Wood siding can be a haven for insects and rodents, but vinyl siding protects your home from pests finding an entry points to your home.
Color Options — Vinyl siding comes in a wide variety of colors. You can choose what suits your style best. It won't fade and is manufactured with a tint so nicks and scratches aren't visible.
Low Maintenance — Norandex siding requires little maintenance. It's damage resistant and easy to keep clean. Wood siding can crack and is difficult to clean when it gets dirty, often needing to be repainted.
A Contractor You Can Trust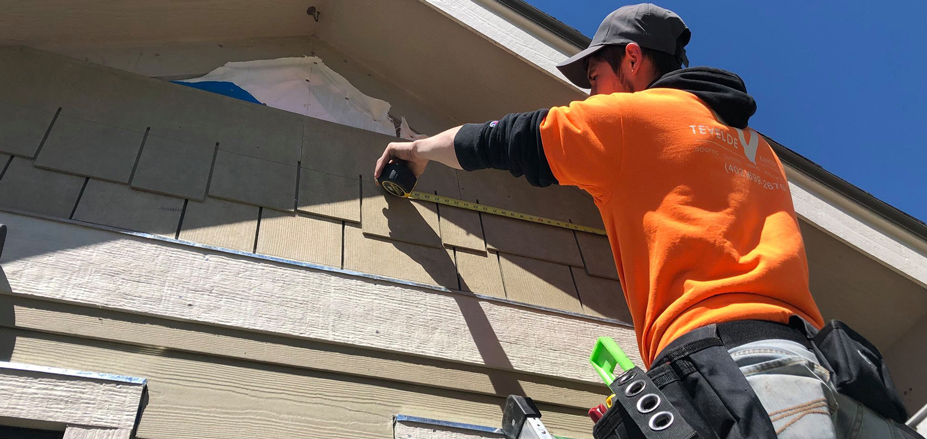 Our goal at Tevelde and Co. isn't just to earn your business—it's to earn your trust. If you're looking for budget-friendly vinyl siding, we can give you trusted installation to protect your warranty.
However, if you're looking to invest in your home, our team is a certified James Hardie Elite Preferred Contractor and one of the midwest's 20 James Hardie President's Award recipients. We carry that training and attention to detail into all of our siding installations. We keep you up-to-date daily through videos of your project so you can remain in control of your installation.
Whether you choose a James Hardie or vinyl siding installation, Tevelde and Co will give you peace of mind that your installation will be done the right way, protecting your warranty.