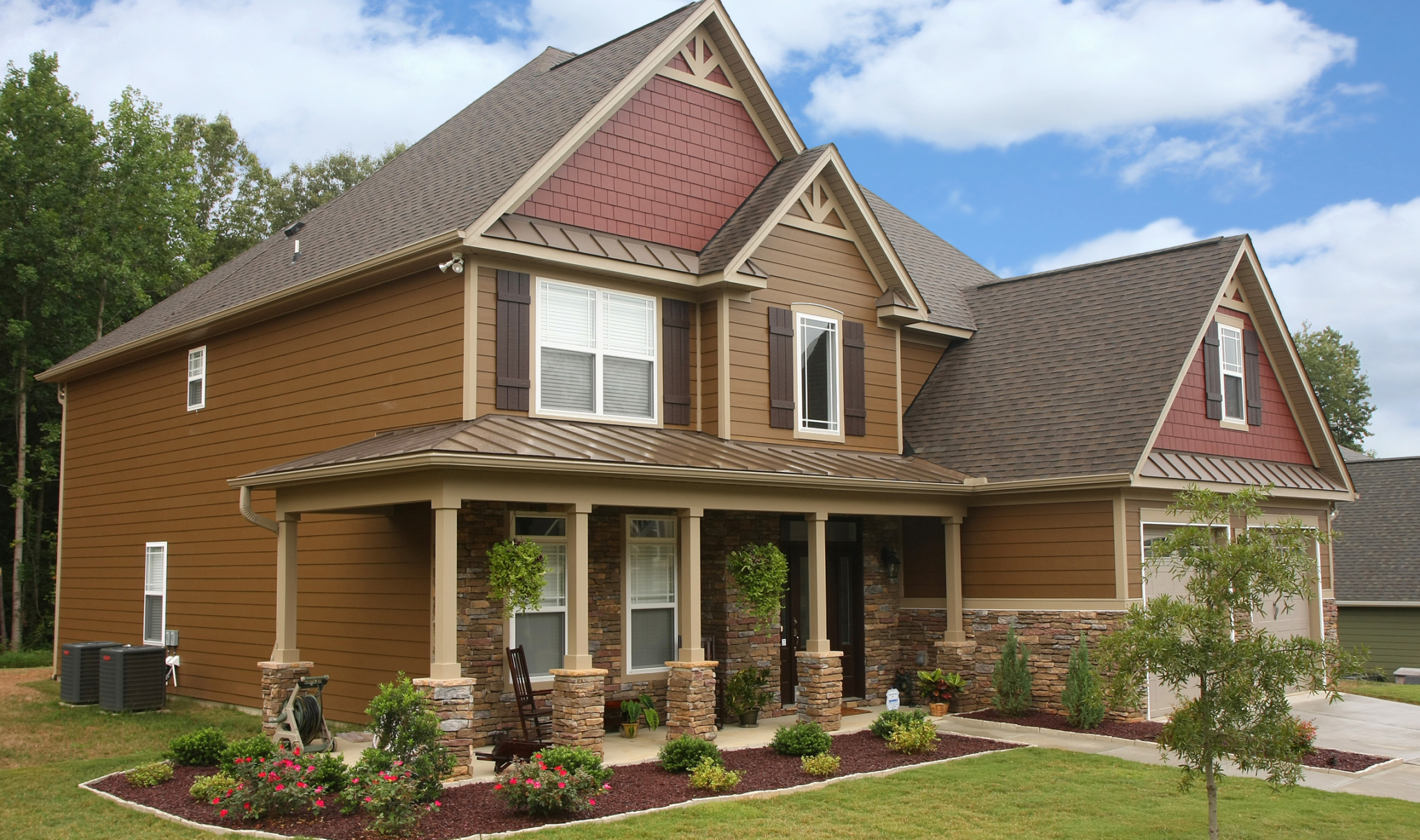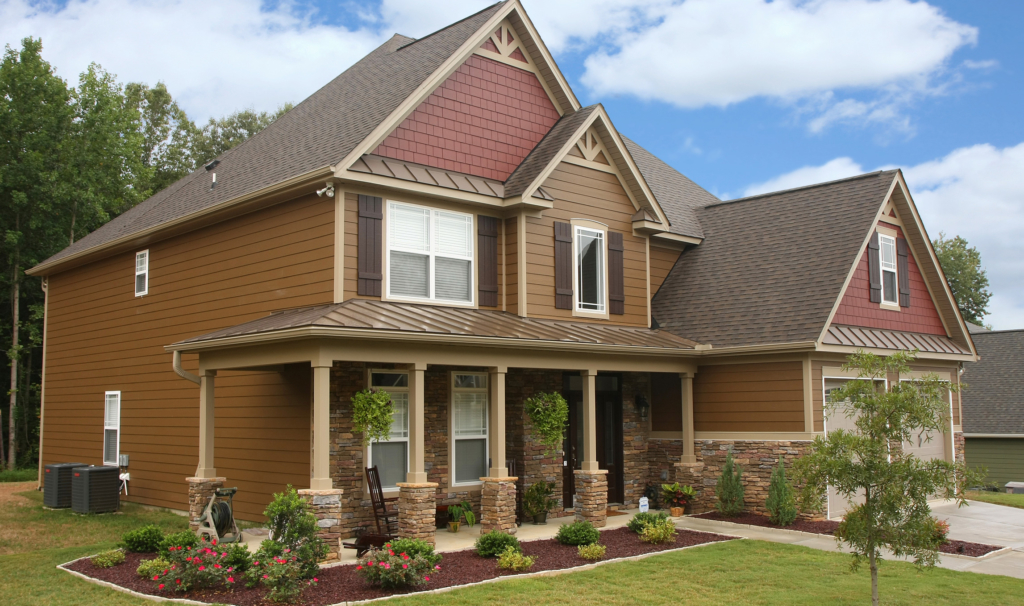 Top-Rated Exterior Services for La Vista Homes

Owning a home in La Vista is something to be proud of; keep it in top condition all year round with our top-rated home exterior services! Tevelde and Co. is a local La Vista contractor that takes pride in helping homeowners turn a house into a home they love.
We offer professional siding, windows, and roofing installation services; these updates will not only make your home look beautiful but will also protect your home from mother nature for years to come! Let the trusted team of Tevelde and Co. help take your home to the next level with an exterior remodel.
Siding Installation and Replacement
As a La Vista siding contractor, we believe you deserve the best siding options for your home. New siding will not only increase your home's value, but it will also protect your home from the harsh weather in greater Omaha. With the quick change of seasons, mother nature can take a toll on your home. When adding new siding or replacing existing siding, you can expect lower energy bills, a beautiful home, and the robust exterior protection you need! At Tevelde and Co., we offer various siding options to match your style and make your house a home.
We are a James Hardie Preferred Contractor
James Hardie is one of North America's leading siding providers; Tevelde and Co. is proud to be a James Hardie preferred contractor in La Vista!
We use James Hardie's high-quality siding on our exterior remodels to ensure a lasting and durable finished product. With James Hardie siding, you can expect things like lifetime value, design flexibility, durability, and sustainability. In addition, James Hardie's ColorPlus Technology has excellent resistance to fading, chipping, and cracking. This can only mean one thing for you as a La Vista homeowner, less maintenance on your brand-new home or remodel! Contact us today for a free siding consultation.
Vinyl and Fiber Cement Siding Services
When looking for new siding for your home, there are several options – many different siding materials will serve different levels of quality and protection.
We offer both vinyl siding and high-quality fiber cement siding, as well as a host of other options. New vinyl siding is an excellent choice for your home's exterior. With maintenance-free and energy-efficient options, you will have beauty and durability, two things that we know are important for a home. In addition to vinyl siding, another popular choice for our clients is fiber cement siding. Fiber cement siding is an excellent choice for a homeowner in La Vista because of its long lifespan, versatility in style, fire and heat resistance, and multiple color and style options.

Window Installation and Replacement
When considering a home exterior remodel, window installations can be essential for keeping your home insulated throughout the winter months. Your windows not only provide an excellent aesthetic touch, but they are also crucial in keeping the harsh weather outside. Tevelde and Co. offers high-quality window installation and replacement services in La Vista!
New Windows Can Boost Your Home's Value
When updating your home's windows, you will have many options that fit your style and needs. Replacement windows bring many positives, including an increase in your home's resale value, increasing energy efficiency, and improving your home's overall aesthetics. According to modernize.com, installing new energy-efficient windows can yield a higher return on investment over many other home improvement projects!
Trusted Brands Like Enerlux, Pella, and Andersen
At Tevelde and Co., we only use the top window brands you know and can trust! Popular window brands like Enerlux, Pella, and Anderson are known for their high-quality windows, providing a long-lasting and durable finished product that you are sure to love. Contact us today for a free consultation!
Professional Roofing Services
Tevelde and Co. also offers professional roofing repair and installation services! If you are in La Vista, NE, or the surrounding communities, and are in need of a roof replacement, look no further! Contact our trusted team of contractors for a complimentary roofing estimate.
Protect Your Home with New Roofing
High winds and hail damage are two significant causes of roof damage in the greater Omaha area. The top-rated team with Tevelde and Co. offers high-quality roofing products, including shingle, tile, and metal roofing, to protect your home all year round.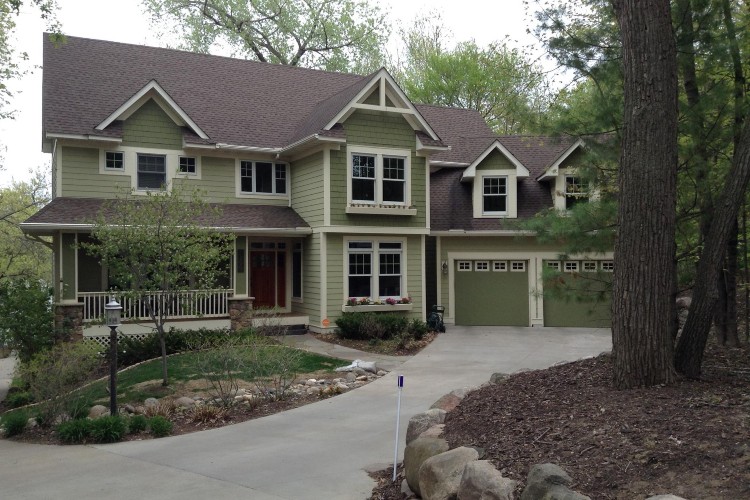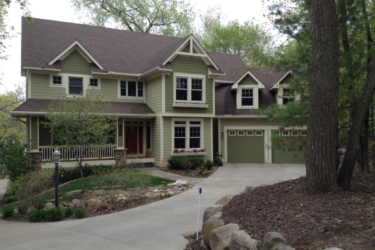 Why Hire Tevelde and Co. in La Vista?
Remodeling your home's exterior is a big project. You should hire a company that you can trust, and that is top-rated among other La Vista contractors when it comes to customer satisfaction.
Tevelde and Co. is proud to be your one-stop shop for exterior services and remodels. We strive to provide trusted workmanship and excellent customer service for every client and project we take on and look forward to serving more La Vista homeowners!
Local Contractors with Expertise
Tevelde and Co. is a local contractor with nearly a decade of experience working on Nebraska homes. With our expertise and experience, we are proud to serve greater Omaha and the surrounding communities with top-rated home exterior projects.
Remodeling your home can be stressful, but it doesn't have to be! Let the professionals with Tevelde and Co. take care of your next home improvement project in La Vista.
Contact Us Today for a Free Consultation
As your trusted La Vista exterior remodeling contractor, we look forward to working with you and providing you with the highest quality products and excellent customer service. We offer stress-free solutions, no-high-pressure sales tactics, and free consultations. Contact us today to set up your free consultation and be one step closer to having the home exterior of your dreams!

"High quality work, great pricing, and absolutely zero hassle or stress! Thorough explanations of exactly what you're paying for and why."
— BRANDON L.