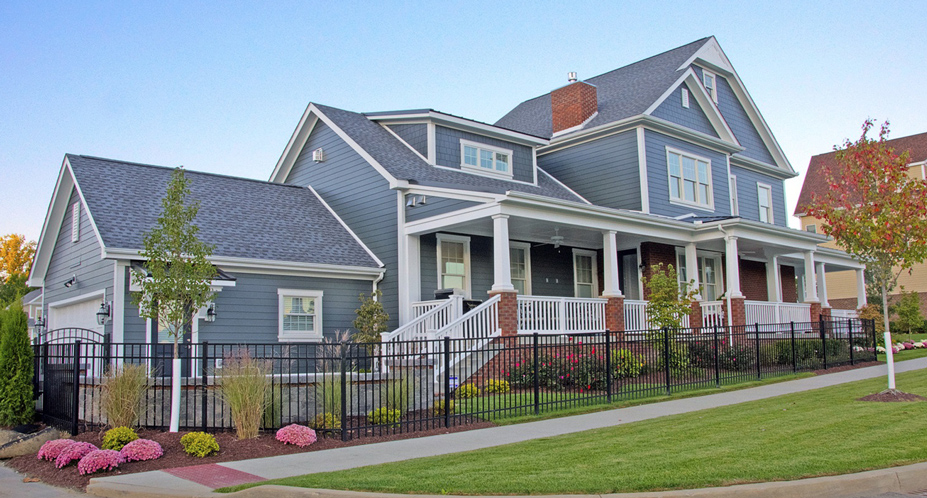 Tevelde and Co. has been serving the community of Wahoo, NE, and the surrounding areas since 2013. In that time, we've established ourselves as the top-rated local provider of siding, window, roofing, and exterior services. Our process combines exceptional service with top-quality products to produce the best possible result for your home, no matter the size or scale of your project. If you're looking for the area leader in home solutions, look no further than Tevelde and Co. with our comprehensive list of services! 
Trusted Home Exterior Services in Wahoo, NE
Taking care of your home's exterior can feel like a full-time job – that's why we're here to help. We offer a wide range of thorough home exterior services that are designed to keep your home in great shape and looking its best all year long. Our dedication to superior customer service means we'll be there for every step of the process, from our first free consultation to the final signature on a job well done.
Our Siding Services
Your siding plays a critical role in both your home's appearance and overall health. Whether your siding has been damaged and needs to be repaired or you're looking to overhaul your home's appearance with new siding, invest in the long-term health of your property and benefit from an unbeatable curb appeal with our proven siding repair, replacement, and installation services. As Wahoo's premier siding contractor, Tevelde and Co. offers custom solutions designed to bring out the best in your home.
Vinyl and Fiber Cement Siding Installation and Repair
We're proud to offer both fiber cement and vinyl siding installation and repair services as part of our comprehensive list of home siding solutions. Our professional and experienced team is trained and certified to work with these popular siding styles to help you get the most out of your home siding projects. Tevelde and Co. is the leading vinyl siding contractor in Wahoo and the surrounding areas. Schedule a free consultation today to discover why!
We are Proud to be a James Hardie Preferred Contractor
James Hardie has a long history of working with and certifying siding professionals who uphold the industry's highest standards. They recognize that quality products require quality installation practices and a standard of service that, as James Hardie Preferred Contractors, Tevelde and Co. continually strives to uphold! Our siding services are backed with top-quality products and an experienced team of installers to ensure you get the best possible results. Read our James Hardie Guide and reach out today for more info!
Window Installation and Replacement Services
Not only do your windows heavily contribute to your home's style and aesthetics, but they also can help you save on your energy bills, keep your home more comfortable, and add long-term value to your property. Our industry-leading window installation and replacement services have been designed to provide top value at an affordable price and help set your house up for success in the long run.
New Window Installation Adds Value and Curb Appeal
If you run the numbers, you'll find that investing in new windows for your home is all but guaranteed to pay off over time. With modern designs and improvements, you'll start to see savings right away on your monthly energy bills. New windows provide better insulation and help keep your climate-controlled air exactly where it's supposed to be while preventing outside air from sneaking in. Over the long term, new windows add resale value to your home and boost its curb appeal! Contact us today for a complimentary window estimate.
Installing Top Brands Like Enerlux, Pella, Andersen, etc.
At Tevelde and Co., our commitment to customer service extends to everything from our own workmanship to the quality products we install. We offer home window solutions from several top brands, including Enerlux, Pella, Andersen, and more. These products from proven manufacturers are available in countless designs and styles, which makes finding the ideal solution for your home a breeze.
Roofing Installation and Repair
Your home's roof is one of the most important parts of its exterior; it keeps you and your family safe from the elements, stands strong against severe weather and debris, and even has its own role to play in keeping your energy bills low throughout the year. Investing in the long-term health of your roof can be one of the best things you do for your home, which is where our top-rated roofing services come in! From minor roof repair to complete roof replacement or installation, our comprehensive home exterior solutions are here to cater to all of your roofing needs.
Protect Your Home with a New, Robust Roofing System
Every part of your roof, from the chimney to the gutters, is designed to work as a part of one complete roofing system. If part of it breaks or needs repair, the rest of the system can be compromised. Make sure your home is ready for whatever Mother Nature sends its way with a tough and robust roofing system built from the quality work of the professional roofers at Tevelde and Co. Contact us today for a free estimate!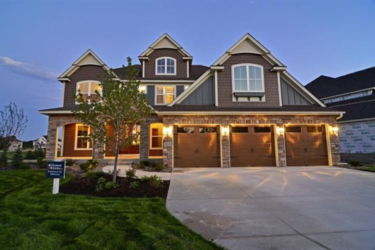 Why Work with Tevelde and Co. in Wahoo, NE?
If you're in the market for top-rated local home exterior services from a company with a reputation for excellent customer service and a dedication to providing unbeatable results with quality products, look no further than Tevelde and Co. We've been helping our customers throughout Wahoo and beyond make the most of their home's exterior for a decade, and we owe our reputation to the community we're proud to be a part of!
Let the pros at Tevelde and Co. handle all of your upcoming home renovation projects, from roof repair to window replacement and more!
Local Contractors in Eastern Nebraska Since 2013
We've been providing our brand of excellent service throughout Eastern Nebraska since 2013, so we know what our work has to stand up to. From hot, rainy summers to cold, blizzardy winters, we go above and beyond with the highest quality work in the area to ensure your home is ready for anything. At Tevelde and Co., customer satisfaction is our top priority, so we always take the extra step to make sure you're happy with the results when we're done. Check out our gallery of past projects here! 
Our Experience in the Community of Wahoo
Our top-rated team has been living and working in Wahoo for years, and we're proud to be a trusted part of the community. Our company's commitment to excellence and results has helped us stand out as Wahoo's premier general contractor, and it's our relationship with the homeowners we work with that inspires us to do a great job on each and every one of our projects. Reach out today for a free consultation.
No High-Pressure Sales Tactics
We want each of our clients to have a great experience from start to finish when they choose to work with us, which is why we stay far away from pushy sales calls or high-pressure upselling practices.
Our business is here to help your home look and perform its best, and we don't want anything to get in the way of that goal!
Reach Out Today for a Free Consultation
To learn more about how Tevelde and Co. can help with your next project, contact us today for a free inspection and consultation. With our broad range of home solutions, we're confident we can help you with whatever your home needs to get back in top shape.

"High quality work, great pricing, and absolutely zero hassle or stress! Thorough explanations of exactly what you're paying for and why."
— BRANDON L.