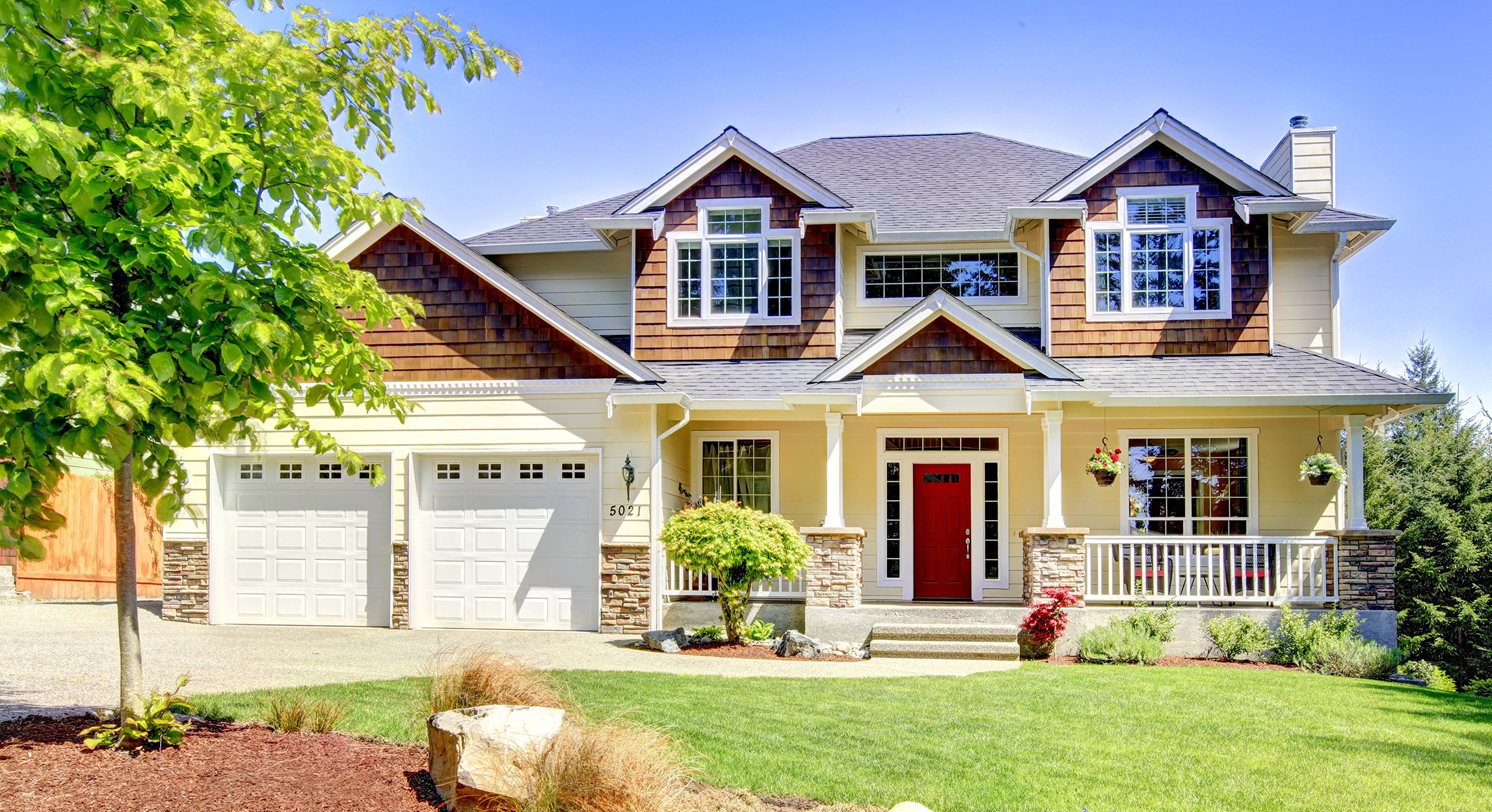 Professional Home Exterior Services in Bennington

When it comes to your home's exterior, it's important to work with a trusted contractor, as well as top-rated materials, to keep your property protected. Since 2013, Tevelde and Co. has provided expert solutions for siding, windows, roofing, and more for Bennington residents.
Whether your home's exterior is in need of high-quality siding repairs, trusted roofing installation, or anything in between, the professionals with Tevelde and Co. have got you covered! Check out all of our exterior solutions down below and contact us today for a free estimate!
Our Siding Services
Here at Tevelde and Co., we know that siding is incredibly important for any homeowner – not only is well-installed, well-built, and well-maintained siding crucial in protecting your interiors from the elements, but your home's resale value and curb appeal may also hinge on the appearance and health of your home's exteriors. Our team of trusted siding contractors is ready to tackle any project, from a simple repair to complete replacements. Contact us today for a free siding estimate!
Vinyl and Fiber Cement Siding Installation
Whether you're looking for fiber-cement siding or vinyl siding, our contractors are well-versed in the installation of many different types of siding, so you can count on an excellent final product no matter what you choose! Plus, we may be able to help you weigh the relative pros and cons of either choice if you need the advice of a siding expert. No matter your need or budget, Tevelde and Co. is here to help!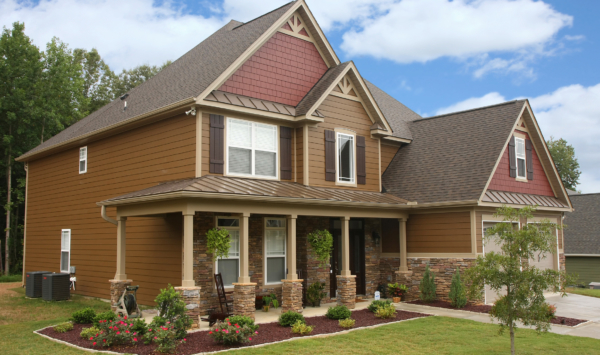 We Are a James Hardie Preferred Contractor
Want proof that our siding installation is top-notch? We are extremely proud to be a James Hardie preferred contractor in the Omaha area and beyond. You can trust our team to deliver excellent results when it comes to siding installation and repair. Plus, we have served countless local clients who can boast beautiful new exteriors as a result of our team's work!
For more information on top-quality siding from James Hardie, check out our guide here or contact our team for a complimentary estimate.
Window Installation and Replacement Services
At Tevelde and Co., we also offer window installation and replacement services. Whether you're looking for windows for a new home or looking to replace old, drafty, or broken windows, we've got you covered!
New Window Installation Adds Value and Curb Appeal
Though it may seem like a minor, aesthetic detail and a low-cost investment, new window installation can go a long way in improving your home's value and curb appeal! When compared with other value-boosting home renovations like tearing down walls, building new amenities, and construction add-ons to your home, window installation stands as a relatively painless option for improving your home's value, curb appeal, and energy efficiency. Tevelde and Co.'s professional team is experienced in window installation, repair, and replacement in Bennington, NE. Contact us today for a free estimate!

Top Brands Like Enerlux, Pella, and Andersen
When we perform window installation and replacement services in your home, we reach for the best products from well-known companies such as Enerlux, Pella, Andersen, and more. Brands like these deliver reliable performance in a variety of key areas, from aesthetics to energy efficiency to longevity and more! You can trust our team of experts to install quality products, built to last for years to come.
Professional Roofing Installation and Repair
Additionally, we offer professional roofing installation and repair jobs for a variety of roofing styles and building types. Whether you need a completely new roof on your new-built home, a replacement for an aging roof, or just a patch job on a roof that's been damaged by the elements, our professional roofing contractors have the services you need! Contact Tevelde and Co. today for a free roofing estimate.
Protect Your Home with a Robust Roofing System
Unfortunately, no matter the type of roof your home has, they must all be replaced eventually, and it's important to hire a contractor you can trust when the time comes! Proper roofing installation is integral to your home's longevity and security. After all, water damage, mold, and full-out leaks can cause issues in your home for decades to come. Similarly, when your home springs a minor leak, prompt and thoroughly performed repairs are crucial to preventing damage and keeping your home beautiful for the entirety of its lifespan. Tevelde and Co. has been providing trusted services for residents' roofing needs in Bennington since 2013; reach out today for more information on our roofing solutions in Nebraska!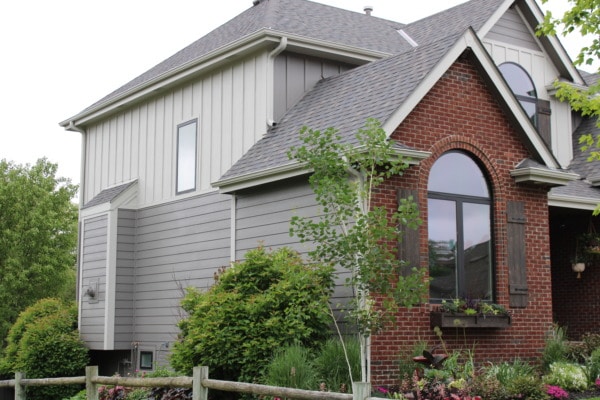 Why Hire Tevelde and Co. in Bennington, NE?
As a top-rated exteriors contractor in Bennington, Tevelde and Co. is proud to offer our localized expertise and professional solutions to residents and business owners across the region of greater Omaha. We are proud to carry an A+ rating with the Better Business Bureau, as well as many other certifications from top names in the industry, such as James Hardie!
No matter what your property needs, be it windows, roofing, gutters, or siding, our team has got you covered.
Local Contractors with Localized Experience
We have nearly a decade of experience under our belts serving the Bennington, NE, community with the entire spectrum of home repair and installation projects. We know what members of our community are looking for in a window, roofing, or exterior job, and we aim to provide it every time! Contact us today for a personalized estimate.
Valuing Our Community in Bennington
Community is the cornerstone of our business, and we're always trying to strengthen relationships with clients and local businesses. We know that when we work on a client's home, we're working on a neighbor's home. Even more importantly, we know the value of being able to trust the company that is working on your home to do a great job. We've been performing our services in Bennington since 2013, and we hope to keep serving the town with reliable, high-quality service for many years to come!
No High Pressure Sales Tactics
We're not interested in pressuring you into paying for services you don't need. We're committed to providing the best service possible for your needs, not up-selling you on roofing packages that you couldn't dream of ever requesting. When speaking with our representatives, you'll be sure to experience open and straightforward communication so we can get to serving our clients as quickly as possible.
Stress-Free Solutions to Home Improvements
Home improvement projects can be a major source of stress for even the most focused homeowner. They cost money, your budget doesn't always pan out, and communication can fall through – it's enough to drive anyone insane! Here at Tevelde and Co., we're focused on reducing as much of your stress as possible so you can focus on the results: a beautiful new home for you and your family!
Contact Us Today for a Free Consultation
Interested in any of our services? Call Tevelde and Co. today for a free consultation on your latest home improvement project.

"High quality work, great pricing, and absolutely zero hassle or stress! Thorough explanations of exactly what you're paying for and why."
— BRANDON L.