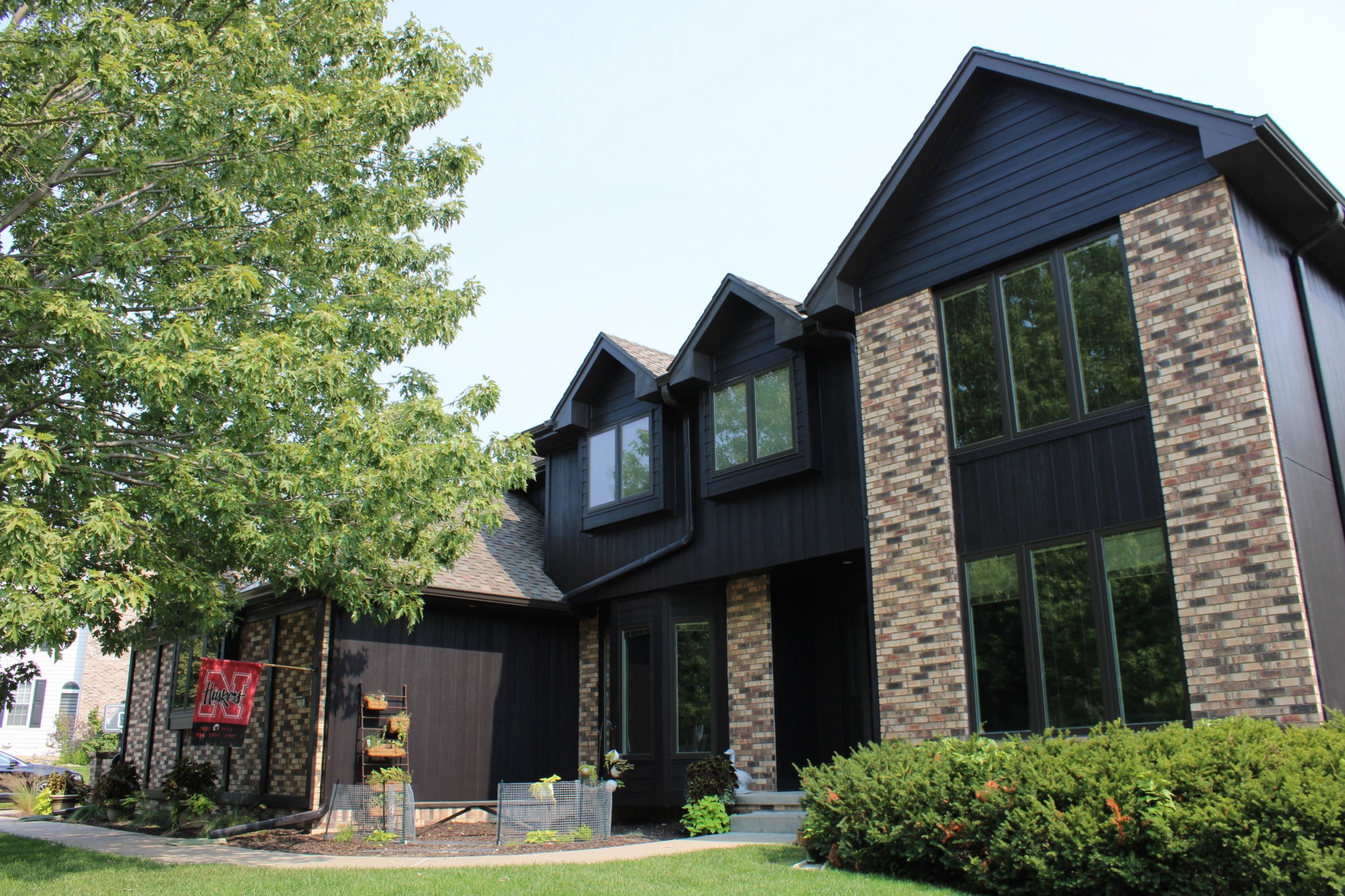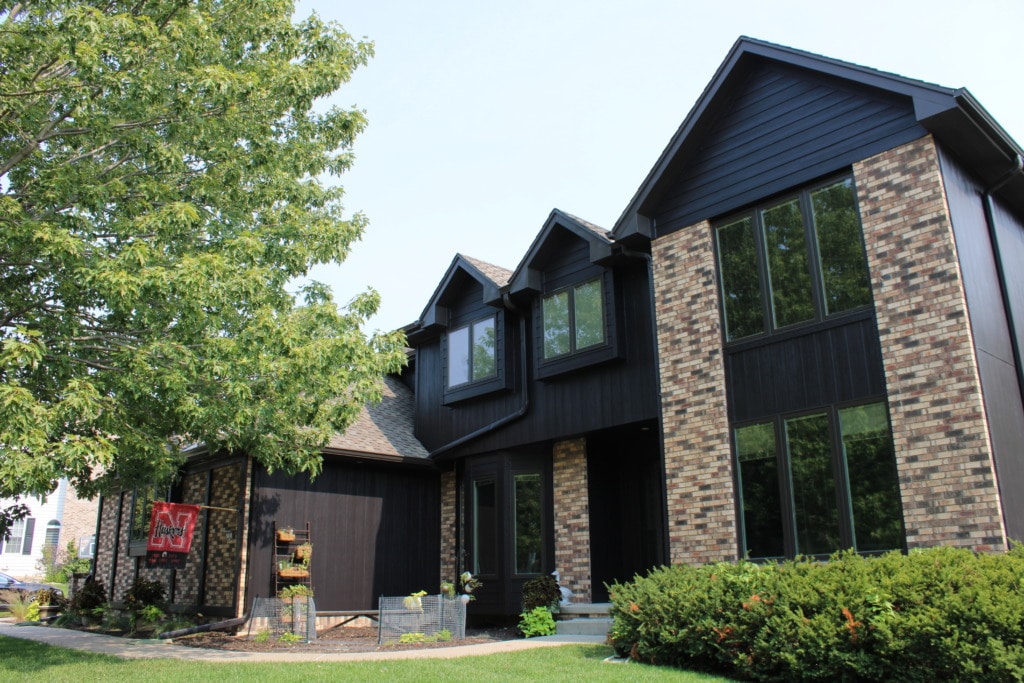 Trusted and Professional Exterior Services in Elkhorn

Tevelde & Co.'s top-rated services can help protect all the important parts of your Elkhorn home's exterior. Our specialty service offerings include installation and repairs of your home's siding, windows, roofing, and exteriors. In addition, we offer high-quality products installed by our team of skilled and trustworthy technicians that help you protect one of your most significant investments — your home! 
When you work with Tevelde & Co., you work with a company that is bonded, insured, and dedicated to great detail in delivering professional service 100% of the time.  
Professional Siding Services
There are many benefits to improving the siding on your home or business. With new siding, you can increase energy savings, boost curb appeal, and improve your property's resilience to any kind of Elkhorn weather.
We offer the highest-quality James Hardie Siding, fiber cement siding, wood siding, and vinyl siding repairs and installation. Contact us today for a free consultation! 
James Hardie Siding Installation
James Hardie Siding is one of the most popular siding brands in North America. It offers a beautiful aesthetic, pest-resistant build, customizable design, and low maintenance longevity. In addition, James Hardie Siding is made specifically to stand up to brutal weather conditions, keeping your home's exterior in top shape all year round! Tevelde and Co. is proud to be a James Hardie Preferred Contractor.
Fiber Cement and Vinyl Siding Installation
We also offer top-rated fiber cement and vinyl siding installation services. 
Vinyl siding is a great option for those looking for something affordable, durable, and aesthetically pleasing. With very little maintenance needs, you can spend more time enjoying the things that matter while retaining benefits from the additional protection that this type of siding provides.
Fiber cement siding is very similar to wood siding with the look of natural grain, though it does not require the same maintenance and upkeep as traditional wood siding. Instead, fiber cement siding is made from a composite material that consists of cement, sand, and cellulose fibers. It also comes in a wide range add colors and styles to match your home's aesthetic.
The professional team here at Tevelde & Co. can help you choose the best option for your preferred style and budget – contact us today! 

Window Installation Services
Revitalize the exterior of your home and optimize energy efficiency with our trusted window installation services. Tevelde & Co.'s professionals can install top-notch replacement windows in your existing apertures.  
Add Value to Your Home with New Window Installation
Installing new windows can help give your house the curb appeal it deserves, all while adding value to your home. Not only can a set of high-quality windows frame the natural beauty of the outdoors when you're inside, but they can also provide better energy efficiency and help you save on your electricity bills.
On average, your standard luxury vinyl window replacement can provide a 68% return on investment. Of course, the value that your windows will add to your home will depend on the style you choose.
Contact us today for a free window installation consultation and we can help pick out the windows that best fit your needs and budget!
Popular Brands Like Enerlux, Pella, Andersen, and More!
With so many great window brands on the market today, finding the right brand that meets your home's needs and shares your preferred aesthetic can be difficult.
For that reason, we carry premium products from some of the most popular and trusted window brands on the market, including Pella, Enerlux, Andersen, and more.
Trusted Roofing Services for Elkhorn Residents
With our quality products and exemplary service, Tevelde & Co. can also provide you with top-of-the-line roofing services for your Elkhorn home. Whether you are in need of a simple roof repair or a total roof replacement, we are a top local roofing company in Elkhorn!
We provide free estimates and reliable, trustworthy service to help you get your new roof up on your house as quickly and effectively as we can. Contact us today! 
Protect Your Home with a Brand-New Roofing System
Too many people put off having their roofing inspected after storms, high winds, and hail. Many aren't aware of the significant amount of damage an Elkhorn storm can do to their roof!
With a new roof in place, you can protect your home from leaks and other negative side effects of inclement weather. We are certified installers of several types of roofing, allowing us to provide a wide range of products and materials to fit the curb appeal of your home, while giving you the protection and professional craftsmanship you need for the longevity of your roof! 
Shingle, Tile, and Metal Roofing Experts
During your roofing consultation, our trained team of friendly roofing professionals will help you determine the best roofing material for your needs and budget. We are experts in shingle, tile, and metal roofs, and we work with all budgets and roofing needs to provide the most efficient and effective roofing services possible! Contact us today for a free consultation!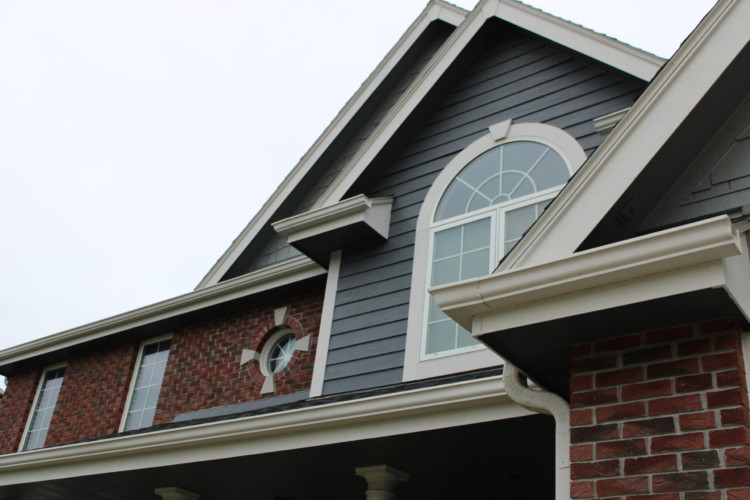 Why Work with Tevelde and Co. in Elkhorn?
For starters, our company is bonded and insured, providing you with reliable work 100% of the time! Our experienced team is dedicated to helping you repair or update your home with several exterior service options. 
In addition, don't feel like you need to navigate the often confusing insurance claims process alone, as our team of professionals can guide you from point A to point B without wasting any time on repairs! 
Tevelde & Co. is here to provide you with the best solution for improving the beauty, functionality, and comfort of your Elkhorn home. Reach out today for a consultation! 
We are Proud to Be a Local Contractor
We take great pride in being a local contractor in the Elkhorn area. Our community is one of our top priorities, which is why so many local homeowners recommend us to their friends and families! Let us serve you and your home with top-rated exterior services from our team of professionals. 
No High-Pressure Sales People
Our sales style is low-pressure and educational, first and foremost. We want you to make informed decisions, and feel it is our job to give you with the information you need that is relevant to your project without making you feel like you need to spend more money than is necessary!  
Contact Us Today for a Free Consultation
For nearly a decade, Tevelde & Co. has been a staple in the Elkhorn area. With a strong team of home improvement experts, we are ready to take on any home renovation project thrown at us! 
Whether you're in need of a simple repair or updating the entire exterior of your home, Tevelde & Co. is here to make your project a success, all while delivering expert-level communication and service. Get in touch with us today for a free consultation. We look forward to helping make your dream home a reality!

"High quality work, great pricing, and absolutely zero hassle or stress! Thorough explanations of exactly what you're paying for and why."
— BRANDON L.