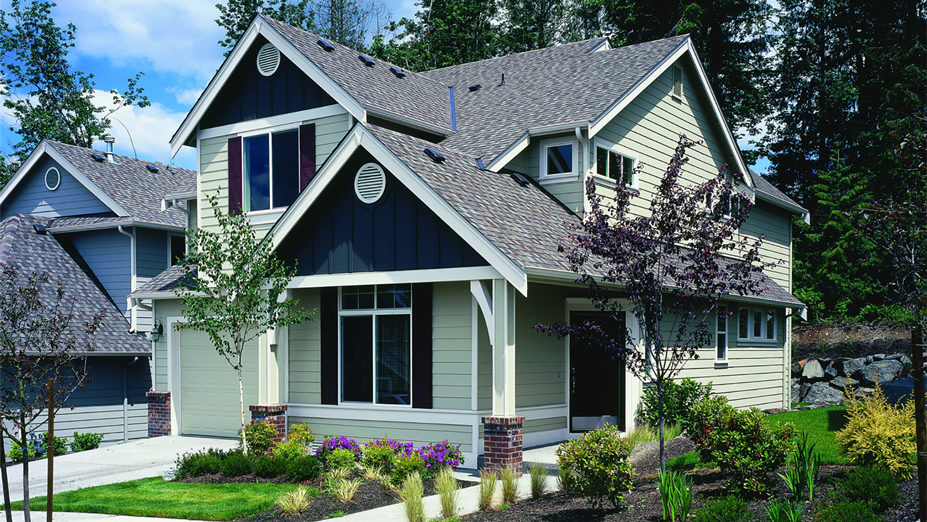 All You Need to Know About Board and Batten Fiber Cement Siding for Your Omaha Home
When it's time for a residential siding replacement, you want the best possible siding for your Omaha home. This is your chance to give your house an exterior makeover and protect it for decades. But you'll only achieve this with the right kind of siding.
Omaha homeowners who want the best possible siding are often interested in James Hardie fiber cement siding. This siding is known to be the most durable and longest-lasting on the market due to its unique composition. The unmatched protection this siding offers, as well as the minimal maintenance it requires, makes it an incredible investment for any home.
James Hardie siding also comes in a variety of trendy styles and colors that are easy to mix and match to achieve any look you wish. Many homeowners choose Hardie Vertical Panel and HardieTrim products to create the popular farmhouse board and batten look. If you have another aesthetic in mind, Tevelde and Co. is happy to help you explore all of your options.
In the meantime, here is everything else you need to know before choosing a valuable James Hardie siding replacement!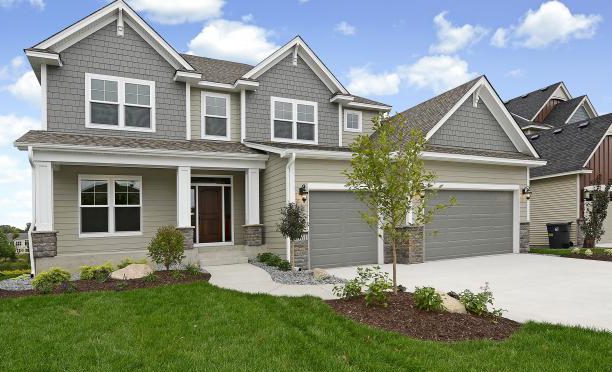 Why Omaha Homeowners Choose James Hardie Siding
Signs You Need Siding Replacement
Thinking about replacing your siding? Here are a few signs that it's time to take the plunge:
Pieces of siding are loose or missing.
You're repainting your siding more than every eight years.
You have peeling paint or sagging wallpaper inside your home.
You find mold or mildew under your siding.
Your energy bills are higher, even though your rates are the same.
You're tired of your home's outdated appearance.
Advantages of James Hardie Board Siding
A James Hardie siding replacement can fix and prevent all of these issues for the future. James Hardie siding provides all the home siding advantages homeowners want, such as:
Resistance to weather damage
Resistance to pests
Resistance to molds
Less maintenance
Long-lasting beauty
Excellent energy efficiency
Added home value and high ROI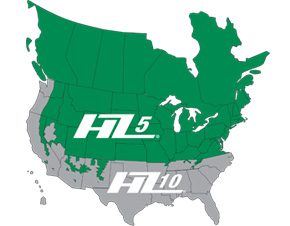 When you experience siding damage, it is often due to the harsh weather conditions and seasonal changes of the Omaha climate. Temperature fluctuations, snow and rain, strong winds and more all take their toll on residential siding and cost you money in repairs, maintenance, higher energy bills, and even a second siding replacement.
As James Hardie Board siding is climate-engineered for your HardieZone, you don't have to worry about those costs. Omaha homeowners love the return on investment they enjoy with their James Hardie siding replacements.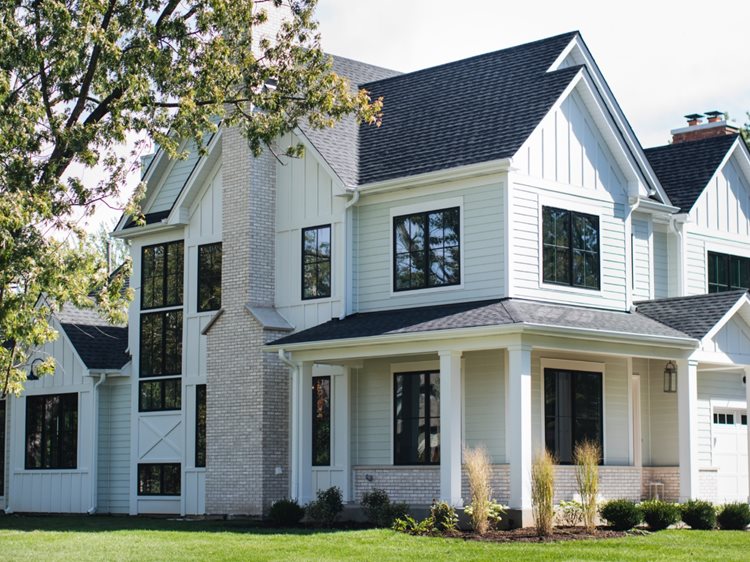 Customizing the Style and Design of Your James Hardie Exterior
With so many siding styles and designs available, you can create the perfect look for your Omaha home's exterior with a James Hardie siding replacement.
Products To Enhance Every Home's Style
As your Omaha James Hardie contractor, Tevelde and Co. offers a full range of James Hardie products to choose from.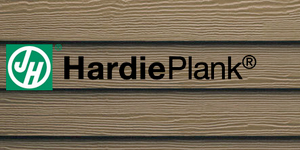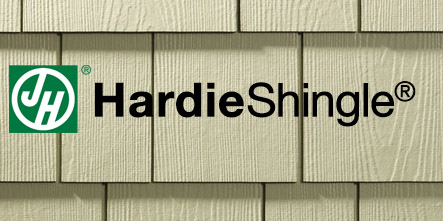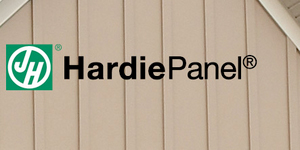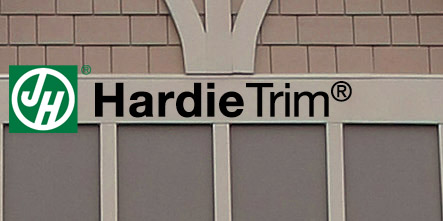 Popular HardiePlank lap siding comes in both smooth and wood-grain styles.
Straight or staggered-edge HardieShingle styles mimic cedar shingles.
HardiePanel siding creates drama with vertical lines and multiple texture options.
HardieTrim comes in various styles to finish every design.
Pick a coordinating HardieSoffit product to protect eaves and porch ceilings.
For extra flair, extra-thick Artisan James Hardie siding boards create luxury and dimension with deeper shadow lines.
While other siding materials like vinyl come in similar styles, fiber cement's composition allows it to be molded into more textures and styles. Whether you want to create a classic farmhouse style with Hardie vertical panel siding or stay true to your Cape Cod with HardieShingle, James Hardie products can be customized to achieve your vision.
ColorPlus Technology That Doesn't Fade
Of course, with each of these styles, you also get to pick from James Hardie's palette of carefully curated colors. James Hardie siding colors are selected based on trends in your area and benefit from long-lasting, fade-resistant ColorPlus Technology.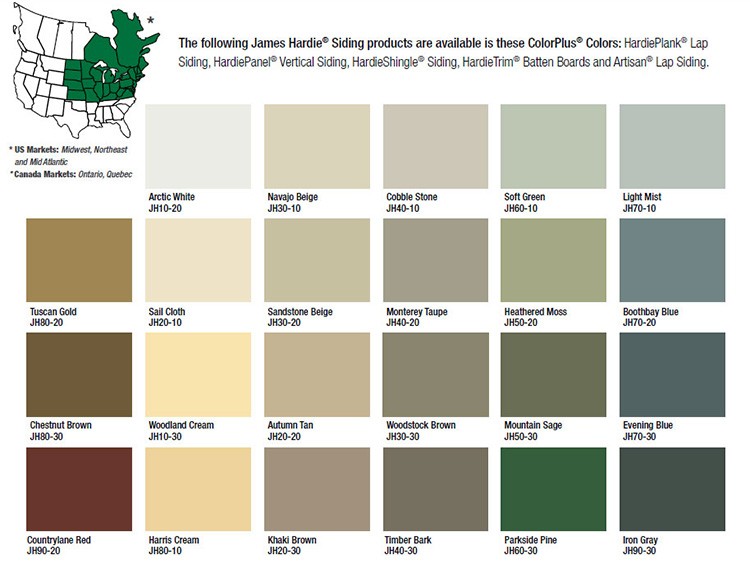 James Hardie siding receives a proprietary finish that is baked on for a bond that resists chipping, cracking, peeling, and fading. This keeps your house color vibrant longer than other paints and finishes so that you'll repaint less, and enjoy all the benefits of a beautiful home for longer.
With so many siding options to choose from, the selection process can be overwhelming. Tevelde and Co. uses digitial tools that will help you visualize different James Hardie styles and design the perfect look for your Omaha home.
Home Siding Value
Your new siding replacement can also improve the value of your home—you get a great return on your investment. New siding installation can add a 78-percent return at resale. Additionally, fiber cement siding offers additional protection against fire, keeping your family safe when the unthinkable happens.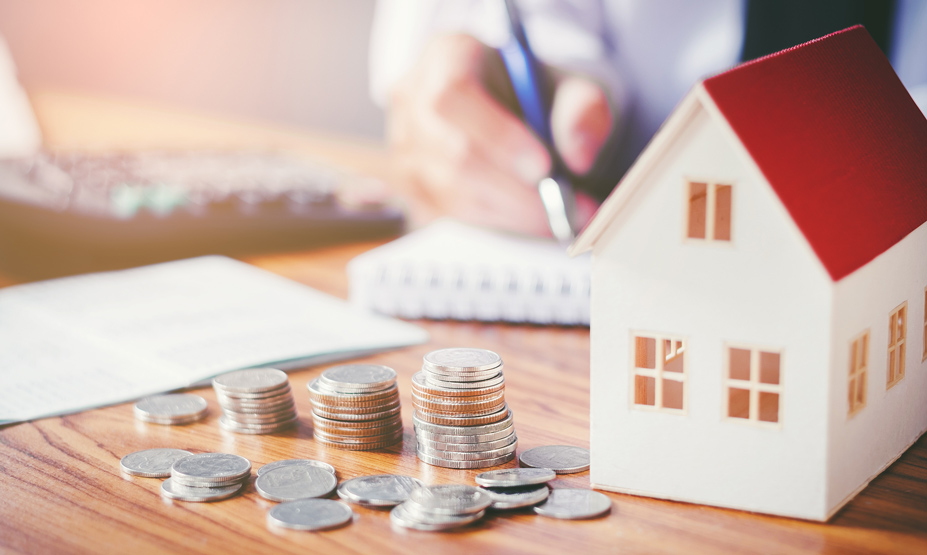 How Much Does it Cost to Install Hardie Board Fiber Cement Siding?
Once you know what aesthetic you're aiming for, it's time to think about your replacement siding process and cost.
The James Hardie siding replacement process is straightforward. Your contractor will begin at the bottom and carefully install the first planks straight and level to ensure that the following planks are also installed straight. They will continue to attach planks using the "blind nail" method, where subsequent planks cover the nails of the previous planks. This continues up the sides of your home until they finish. The process usually takes 10-12 days.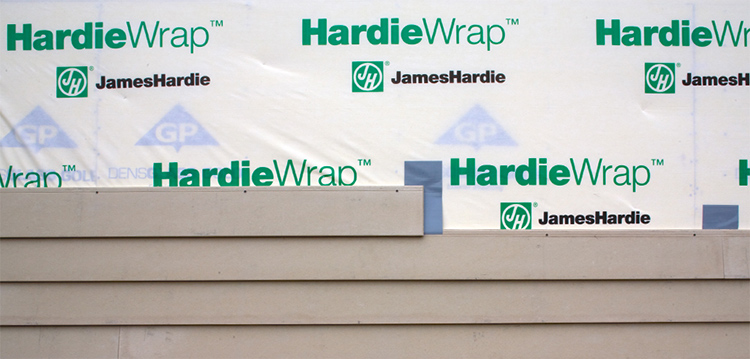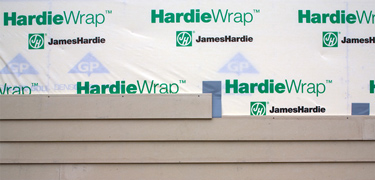 How much this installation will cost you depends on several factors, such as:
The size of your home
How many stories in your home
Existing damage that requires repairs
Obstacles such as sloping terrain or landscaping that impedes work
If existing siding needs to be removed
The best way to get an accurate replacement siding cost estimate is to work with your siding contractor. At Tevelde and Co., we begin estimates with the fact that in general, a 2,000 square foot home will need about the same square footage of siding. With James Hardie siding costing around $1,000 per square foot, that gives us an approximate price of $20,000 before considering other factors.
Siding cost isn't the only consideration here, however. You should also consider everything you are getting for your money. The benefits of a James Hardie siding replacement can give you a high return on investment. When you invest in Hardie board fiber cement siding, you'll enjoy the cost-savings of:
Lower energy bills
Fewer maintenance costs
Higher resale price
Best Warranty in industry
When compared to the lower ROI of cheaper siding materials, James Hardie siding is your most valuable siding option for your Omaha home.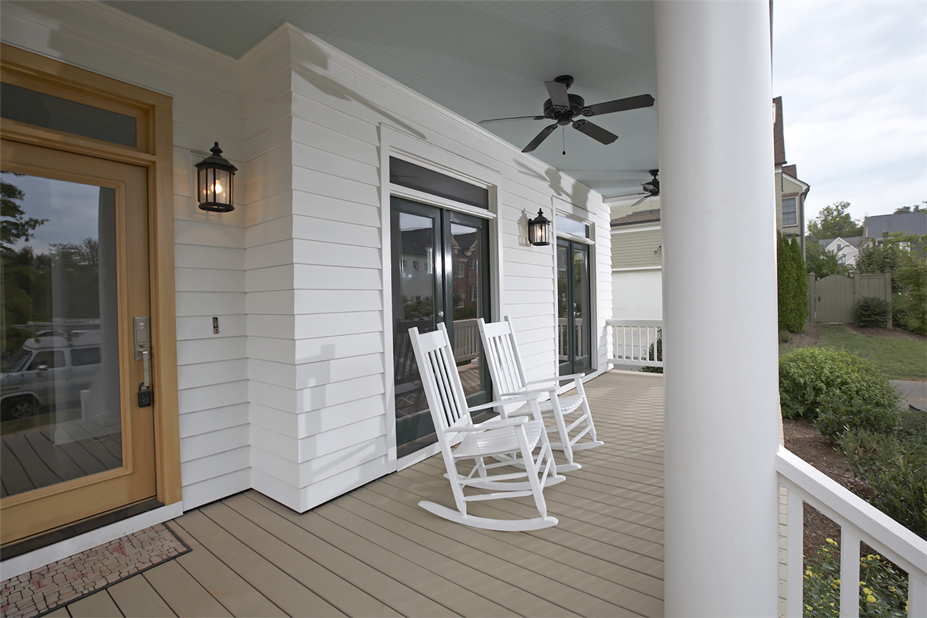 James Hardie Siding Maintenance Requirements and Warranties
One of Omaha homeowners' favorite qualities of James Hardie siding is its easy maintenance.
Because this fiber cement siding is so strong and durable, it rarely needs repairs or paint touch-ups. Keeping it clean is easy. The following James Hardie siding maintenance recommendations will help preserve your siding and keep it looking its best:
Wash your James Hardie siding every 6-12 months with a garden hose and soft brush or cloth.
Treat stubborn dirt or stains with a mild detergent and soft brush.
Never use high-pressure washing or acidic products on your fiber cement siding.
Install and maintain gutters and downspouts to keep excess moisture off your siding.
Adjust lawn sprinklers to prevent soaking your siding.
Trim back landscaping vegetation.
Avoid direct contact with deicing salts.
Use ColorPlus Technology kits to touch up scrapes and nicks.
Only use "permanently flexible" caulking for caulking repairs.
Refer to the manufacturer's recommendations for other repair products.
Following these James Hardie siding maintenance tips and other best practices will ensure you do not void your James Hardie warranty.
Tevelde and Co. always follows the manufacturer's specifications to preserve your warranty. The James Hardie warranty protects your siding for 30 years, non-prorated. While James Hardie siding is incredibly durable, this warranty covers unexpected damage and failures, giving protection in your investment and peace of mind.

What to Look for in a James Hardie Elite Preferred Contractor
Much of the success of your James Hardie siding replacement depends on your siding contractor. For the best results, work with a James Hardie Elite Preferred Contractor like Tevelde and Co. A James Hardie Elite Preferred Contractor can:
Install a full range of long-lasting James Hardie products to protect and beautify your home longer than any other siding on the market.
Install your siding according to the James Hardie company's exacting standards.
Install your siding per instructions to protect your warranty.
Use their extensive experience to help you create a custom home exterior you'll love.
How do you find such a siding contractor? Make a list of contractors who serve your area. You can ask acquaintances for referrals or do an online search. Once you have a list, begin contacting the contractors and ask them these questions:
Are you licensed to work in my area?
Where are you located?
Can you show me proof of insurance with liability coverage, property damage, coverage, and worker's compensation insurance?
How many houses have you installed siding for, and how often do you do projects like mine?
Can you give me a written estimate for my siding replacement and a payment installment plan?
What warranties do you offer?
What brands and products do you offer?
When interviewing siding contractors, you want someone who is licensed and insured, has experience in the work you're looking for, offers extensive warranties, and does not require 100% payment upfront. If they cannot provide all of these things, it's a red flag, and you should cross them off your list.
Why Choose Tevelde and Co. for Your James Hardie Siding Replacement in Omaha?
There's no doubt about it, James Hardie siding is Omaha's favorite exterior siding! If you are looking for a local siding contractor who lives up to James Hardie standards and specializes in Hardie board and batten siding replacement, Tevelde and Co. is the siding contractor you need.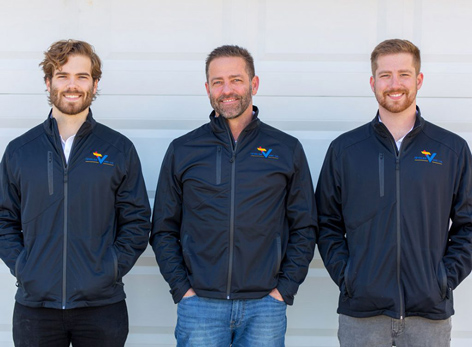 We are a local, family-owned business that treats you like family. That means we give you the best of everything—best products, best service, and best quality. We are known for providing clients personal attention, from educating them on our products and process, to helping them find the perfect exterior siding design for their Omaha home.
As your local James Hardie Elite Preferred Contractor, Tevelde and Co. carries and installs the James Hardie siding you want. Our team of licensed contractors work with precision and care to protect your warranty and give you all the benefits of this exceptional brand. We also give you additional benefits like constant communication during your installation, a tidy job site, and a 10-year Workmanship Warranty.
Tevelde and Co. is committed to giving you an exterior siding replacement that you trust to protect and beautify your home for a lifetime. Just like you, we call Omaha home, and we love to give our neighbors homes that make them proud.