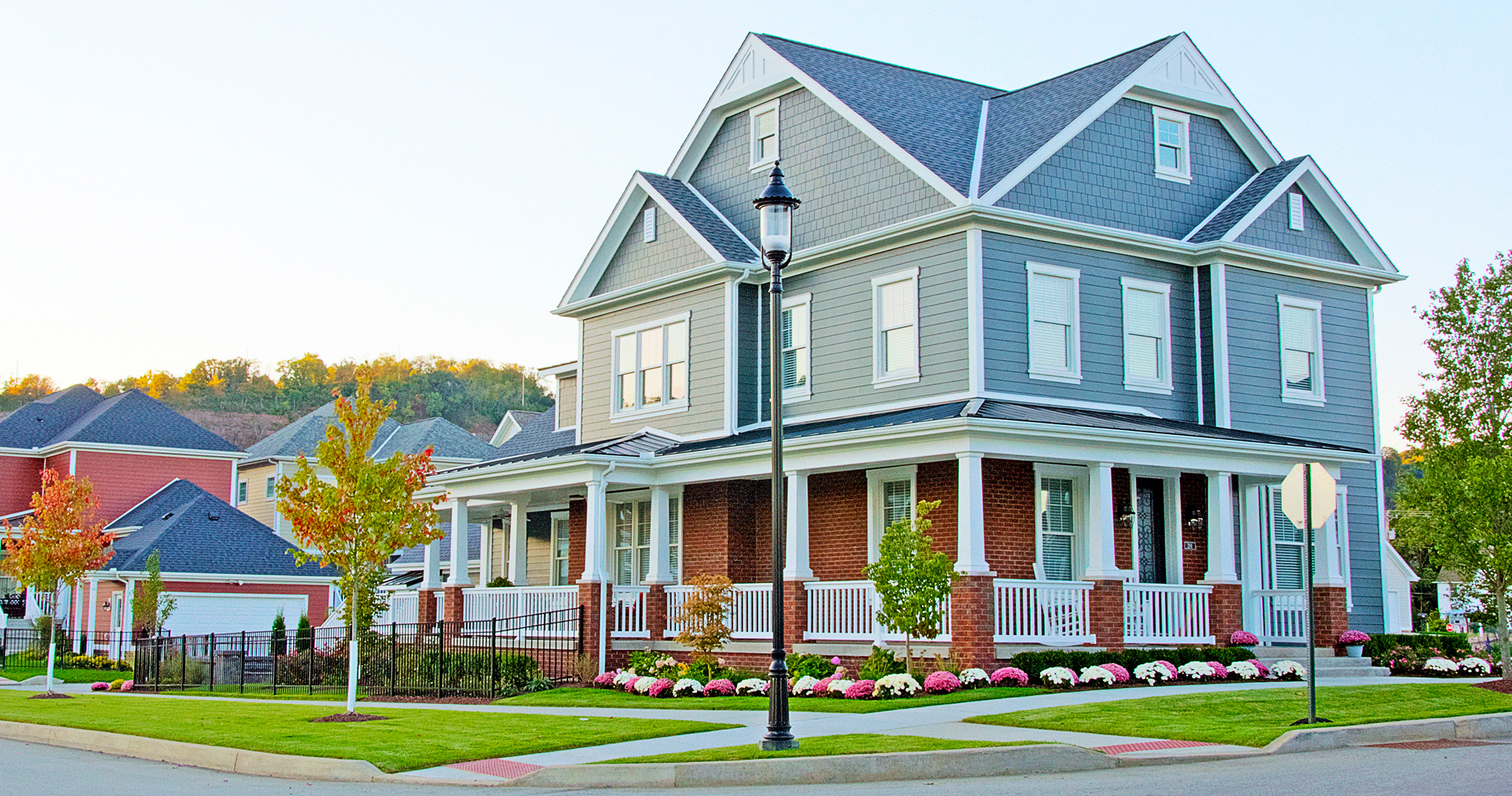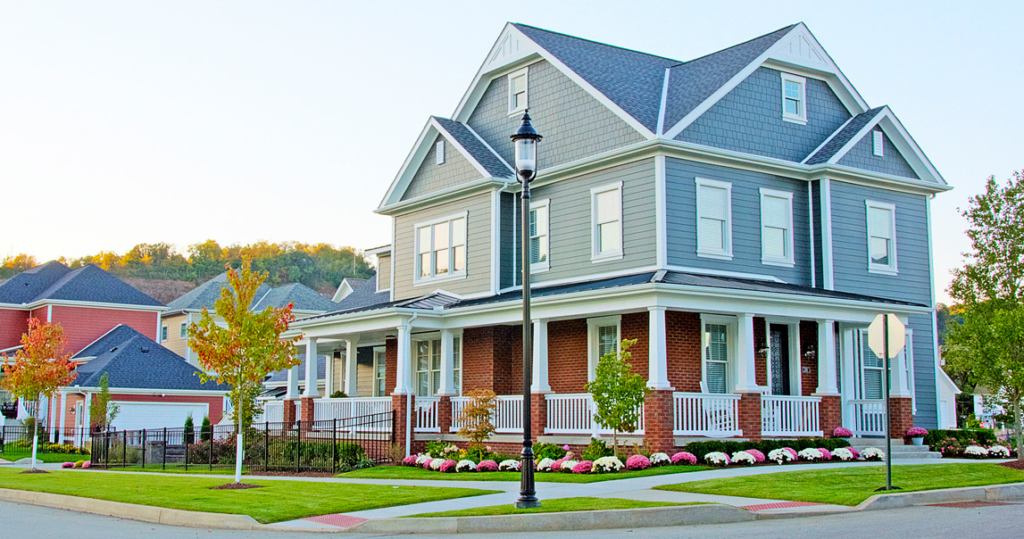 Trusted Exterior Services for Omaha Homes

As a homeowner in Omaha, you should be able to take pride in your home and enjoy the house you live in. Starting with an exterior remodel is the perfect place to start!
New siding, updated windows, or a roof replacement is an excellent way to not only "make a house a home", but it also adds curb appeal and increased value to your property. Tevelde and Co. is proud to be your one-stop shop for exterior services in Omaha.
At Tevelde and Co., we pride ourselves on our top-notch customer service, hard work, and exceptional quality. We are looking forward to serving you with our professional siding services, window installation services, and roofing expertise in Omaha. Contact us today for a free consultation!
Professional Siding Services
As an Omaha, Nebraska, siding contractor, we believe you deserve the best siding options for your home, with a personalized experience that takes the stress away!
Old or damaged siding decreases the value of your home. The quick change of seasons in Omaha can be enjoyable but can also take a toll on your siding. With old or damaged siding, you can expect higher energy bills, cracked or loose materials, dry rot, faded or outdated styling, or even critter and insect damage! Luckily, we offer a wide variety of siding options to match your style and keep your home in top shape.
James Hardie Siding Installation
James Hardie is one of North America's leading siding providers. Tevelde and Co. is proud to be a trusted and preferred contractor for James Hardie siding installation.
Your home, especially after an exterior remodel, should make you happy whenever you see it! With James Hardie siding, you can expect the benefits of supreme value, design flexibility, performance and durability, as well as sustainability.
Additional benefits, like ColorPlus Technology, provide your siding with greater resistance to fading, chipping, and cracking. This can only mean one thing for you as an Omaha homeowner – less maintenance! Contact us for a free estimate today!
Fiber Cement Siding Installation
When considering a new exterior for your home, fiber cement siding is an excellent choice. At Tevelde and Co., we offer trusted and durable products that provide excellent benefits for homeowners.
Many Omaha homeowners are turning to fiber cement siding because of its long lifespan, versatility in style, fire and heat resistance, lack of warping tendencies, and more! As an added plus, fiber cement siding is also an excellent choice for tornado-prone areas.
Vinyl Siding Repair and Installation
If your vinyl siding has seen better days and you are looking to repair or replace it, you have found the right Omaha contractor! New vinyl siding can be a great choice for many homeowners in Omaha. Beautiful by design, vinyl siding offers classic beauty, durability, and energy-efficiency for your home.
No matter what kind of siding you are looking to add to your home, Tevelde and Co. can help you make the best choice for your unique needs! Contact us today for a free consultation.

Window Installation Services
Functional windows are a necessity for any home! Having high-quality windows is not only important for a sense of security, but also for comfort and temperature regulation as well.
In Omaha, we can experience some intensely hot summers and brutally cold winters. By having your windows replaced, you can keep your home comfortable without your energy bills skyrocketing!
Tevelde and Co. offers high-quality window replacements with excellent customer service. Your home deserves to have new windows that are designed to keep your home safe, inviting, and comfortable, all year round!
Add Value and Curb Appeal to Your Home
Not only do new windows offer added comfort on those cold winter days, but they also add value and curb appeal to your home! With multiple options to choose from, Tevelde and Co. offers free consultations to help you choose the best windows that fit your style and budget.
Popular Brands like Enerlux, Pella, and Andersen
Tevelde and Co. is proud to work with high-quality and popular brands such as Enerlux, Pella, Andersen, and more to provide replacement windows that will last for decades to come! These popular brands are known for their quality and durability; we work with brands that we know Omaha homeowners can trust when it comes to their window replacement! Contact us today for a consultation.
Trusted Roofing Services in Omaha
A high-quality roofing system can provide invaluable peace of mind for homeowners, knowing their property and family are protected. Tevelde and Co. is also a top-rated roofing contractor you can trust!
Whether you need a roof replacement because of storm damage or just a few simple repairs, we are an Omaha roofing contractor that offers exceptional customer service and the highest quality roofing products. Reach out today for a free roofing consultation!

Protect Your Home with a High-Quality Roof
Our roofing contractors specialize in providing you with the highest quality roof to protect your home.
A roof should be three things: durable, beautiful, and, most importantly, dependable. With Tevelde and Co., your roof replacement will be stress-free! With free estimates and consultations, we can help you find the highest quality roof products that fit not only your home's style, but also your budget!
Shingle, Metal, and Tile Roofing
Asphalt roof shingles are the most popular roofing material used on homes across Omaha and all of Nebraska. These commonly used shingles have minimal upkeep requirements and are available in hundreds of colors and styles!
When opting for a roof replacement, you will want to consider your investment and its longevity. In Omaha, we can experience some harsh weather, and you will want high-quality roof products to help protect your home! Stone-coated metal roofing is an excellent option for your roof replacement and offers a lifespan of 40-70 years if properly maintained!
Tile roofing is another high-quality material, designed to bring longevity and durability to your home. Tiled roofs are also known for their beauty but can come at a more expensive price tag than other materials. However, that is to be expected from a roofing material that adds such an incredible look to your home.
Contact us today for a free consultation to find the perfect material fit for your roof.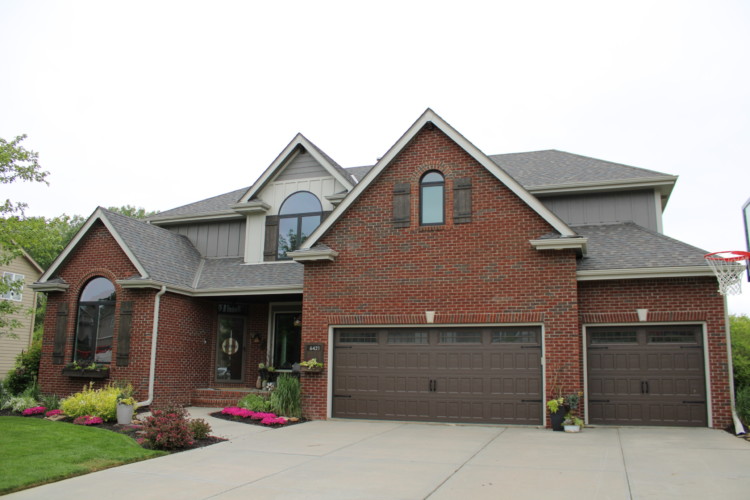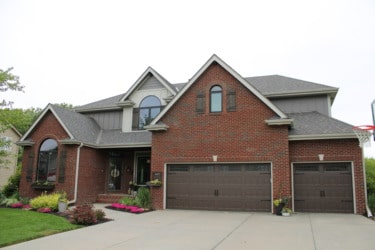 Why Work with Tevelde and Co. in Omaha?
Starting an exterior remodel should be exciting! Soon enough, you will have a home that matches your style and fits your needs.
New siding, updated windows, or a roof replacement is an excellent way to not only improve your home, but also add curb appeal and increased value as well! Tevelde and Co. is proud to be your one-stop shop for exterior services and remodels in Omaha.
We are Proud to Be a Local Contractor
As a local contractor, we've spent the last decade being a trusted exteriors company that offers unmatched customer service to the residents of Omaha and beyond. Contact us today for a free consultation!
No High-Pressure Sales
You work hard for your money; we are not in the business of pressuring you into products or services that do not fit your budget or your needs!
When working with Tevelde and Co., you can rest assured that we do not try to pressure you into purchasing anything you are not comfortable with.
Keeping You Informed Every Step of the Way
At Tevelde and Co., we believe you deserve a personalized experience with an exterior remodel that you're proud of. While we are working hard to provide you with a top-notch remodel for your home's exterior, we will keep you informed every step of the way!
Contact Us for a Free Consultation
As your trusted Omaha exteriors contractor, we are looking forward to working with you and providing you with the highest quality products and excellent customer service! We offer free consultations for Omaha homeowners and can't wait to work with you. Contact us today to start designing and envisioning the exterior you have always dreamed of!

"High quality work, great pricing, and absolutely zero hassle or stress! Thorough explanations of exactly what you're paying for and why."
— BRANDON L.