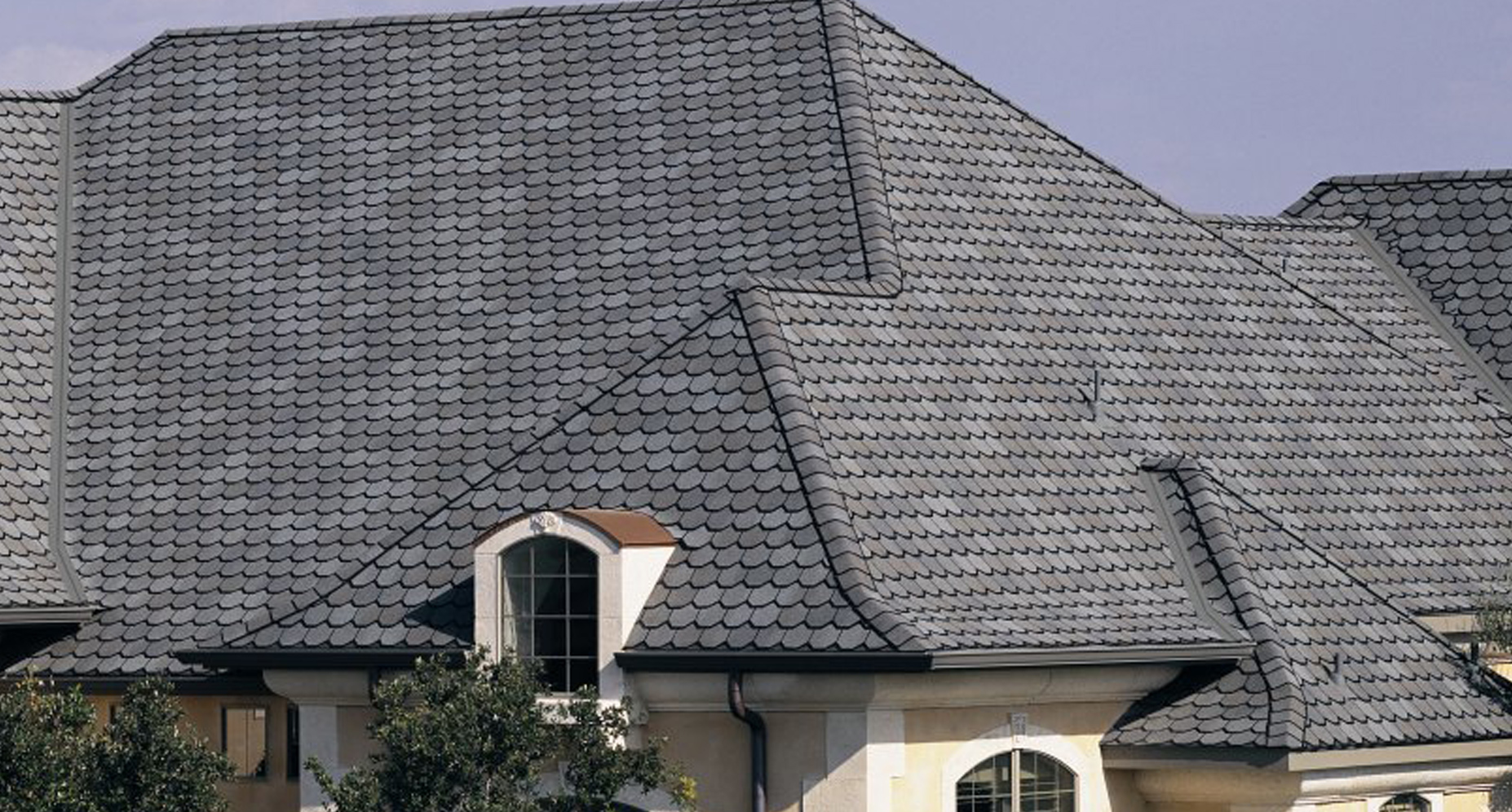 As a homeowner, top-quality roofing is one of the most important investments you can make in your home. Keeping your roof in good shape can help you lower your energy bills, stay more comfortable throughout the year, and extend the lifespan of your roof so you can get the full value of your investment. In this guide, we'll take a look at what makes residential roofing different from commercial roofing, then break down some of the pros and cons of the most popular home roofing options on the market. Read on to learn more!
What is Residential Roofing?
Residential roofing encompasses a wide variety of roofing materials, styles, and installation methods designed specifically for residential properties. Homes are designed and built very differently from commercial buildings like warehouses or office spaces, so what works with residential roofing may not hold up on a commercial property.
For example, many commercial properties have HVAC and other major building systems mounted on the roof to save space, meaning their roofs must be built to accommodate the additional weight and provide a walkable pathway for maintenance personnel. Most homes do not need this kind of system, which makes the list of available designs and styles much different. Our residential roofing services are designed to provide long-lasting value by keeping your home safe and your family protected all year long! Contact us today for more information and to schedule a free estimate!
Residential vs. Commercial Roofing
There are countless differences between residential and commercial roofing, but most of them boil down to efficiency, aesthetics, durability, and cost. Commercial roofs may need to be able to support the additional weight of roof-mounted building systems, such as HVAC units, sprinkler lines, or overhead supports in factory or warehouse settings.
Additionally, they may need specialized fire or water-proofing ratings as mandated by building codes for the kind of work happening inside. These specialized systems are often far more expensive than residential roofing styles. Commercial roofs are also not typically designed with an aesthetic value in mind and are more focused on pure efficiency and usability. Flat roofs are common since roof slopes make maintenance and traversal more difficult. Overall, residential roofing is more stylish, visually appealing, and simpler, resulting in increased curb appeal and savings over commercial roofing systems.
Common Types of Residential Roofing Materials
When it comes to residential roofing, the roofing materials you choose can make all the difference. Asphalt roof shingles might be one of the most well-known types of roofing material around, but they're far from your only option. There are dozens of potential roofing materials and systems to choose from. As a homeowner, your choice will likely be based on a mixture of preferred style, the material's durability compared to the climate you live in, and cost. On the bright side, thanks to modern designs and improvements, there is rarely a "wrong" choice; the goal instead is to find the best type of roofing material to help you get everything you want from your home! Check out some of the most popular roofing options below.
Asphalt Shingles
Asphalt shingles are by far the most common type of roofing material used in the United States, and for a good reason. New shingles are among the most cost-effective kinds of roofing material per square foot, have proven durability, can be easily repaired or replaced in case of storm damage, and have been known to reliably last 20 years or more if properly taken care of! They're available in a stunning variety of finishes, colors, and textures, so they can be adapted to fit almost any existing roof or completely customized for the finishing touches on your dream home. While not as durable or environmentally efficient as some other roofing materials, asphalt shingles offer unbeatable value and a reliable solution to keep your home warm and dry year after year.
Other Kinds of Shingles (3-Tab, Aluminum, etc.)
There are many subtypes of asphalt shingles that each offer their own advantages, disadvantages, and unique appearances. Three-tab shingles, for example, are one of the oldest varieties. They're made with three cut-out "notches" at the bottom, hence the name. Architectural shingles are another type that don't lie flat like three-tab shingles but instead offer more texture to mimic the appearance of a shake or slate-style roof. Metal shingles are also available, commonly made from aluminum. Ask your roofing contractor about these additional options if you're considering a shingled roof.
Clay and Concrete Tiles
Tile roofs are one of the oldest roofing styles around, and their influence can be best seen in warmer climates throughout the United States, like Florida or the Southwest. Most commonly found as clay tiles or concrete tiles, this roofing style does an excellent job of reflecting heat and keeping your home cool during the hot summer months. Despite its warm weather advantages, tile roofing is also suitable for cold climates. These tiles are incredibly durable and have an average life expectancy of 50 years, though some have been known to last 75 years and beyond! Tiles are resistant to heat, fire, and storm damage, but their durability comes at a cost; they're among the most expensive types of roofing material on the market, though it could be argued that their long lifespan and minimal upkeep costs make them well worth the investment.
Offering Unmatched Durability
Tiles, whether they're made of clay or concrete, have unmatched durability in the residential roofing sector. They can endure high winds, heavy rains, hail, blizzards, and other forms of severe weather with minimal damage, and are built to last for decades longer than typical asphalt shingles. This durability is perfect if you live in an area that frequently deals with severe weather!
Other Popular Types of Residential Roofing
Asphalt shingles and tiled roofs may be some of the most common roofing styles found in the United States, but there are plenty of other popular options for roof materials to choose from. Roofs made from sheet metal, modified bitumen, slate, and wood are all available with a competent roofing contractor. In recent years, solar panels have become more affordable and accessible than ever, making them an additional option worth considering if you're eco-conscious and want to make a dent in your electric bill. Read on to learn more about these other roofing options!
Metal Roofing

Metal roofing isn't just for warehouses or sheds; it's actually one of the most popular roofing styles in the country, behind asphalt shingles and clay tiles. A metal roof, often made up of metal panels or metal shingles, do an excellent job of reflecting sunlight, which helps keep energy costs low throughout the summer. These roofs are also strong, relatively lightweight, nearly fireproof, and recyclable, making them a sustainable option for eco-friendly homes. They're more durable than asphalt shingles and have been known to last upwards of 50 years if properly maintained. If you're wondering about appearances, metal roofs can be painted and textured in a nearly limitless set of colors and patterns to fit your ideal vision.
Slate
Slate roofs are less common in the United States; they're primarily found in the Northeast, and mostly on older homes. While they're heavier and more expensive than many other roofing material options, they're nearly indestructible. Many homes throughout New England have slate roofs that have been standing strong for well over 100 years and counting! If extreme durability is what you're looking for, ask your roofing contractor about the benefits of installing a slate roof for your home.
Cedar and Wood Shingle Roofing
Wood roofing may be old and rustic, but that doesn't mean it has no place in modern roofing systems. Made from wood shakes, wood shingles, or wood slats, this type of roofing delivers a unique look with undeniable aesthetic value. Wood makes an excellent natural insulator, which can help keep your energy costs low as long as your specialty roof is installed correctly. The downside to this type of roofing is that it's not quite as durable or long-lasting as the alternatives; in some areas, building codes even prohibit it, so double-check before you commit to this kind of installation!
Solar Panel Roofing Systems
Solar panels are one of the most expensive roofing systems on the market, but many argue that the payoff is well worth it – if you live in a climate that gets enough sunlight to support them. Some solar designs mount on top of an existing roof deck or roof coverings, while others can be built into the foundational roof structure, bringing increased support for larger panels. Cold climates aren't a deal-breaker for solar, either; what matters is the amount of sunlight your area receives. In fact, some panels are more efficient in the cooler months. If you're interested in installing solar panels for your home, contact our trusted roofing team today for more information.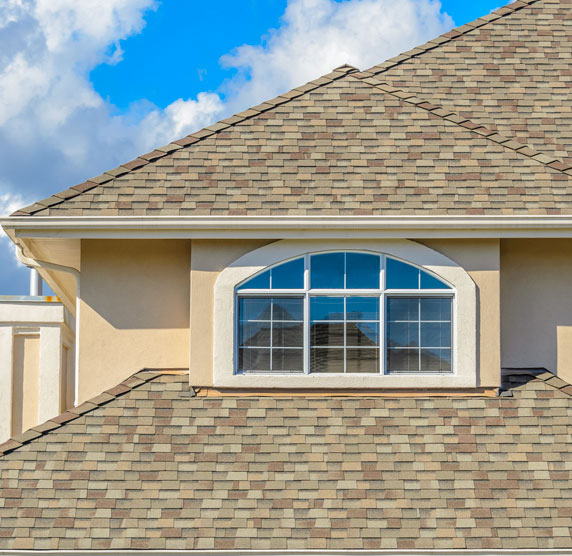 Our Top-Rated Residential Roofing Services
At Tevelde and Co., we offer a wide range of top-rated residential roofing services for almost every type and style of roof. Whether you've got damaged asphalt shingles in need of repair or you're interested in replacing your existing roof with a brand-new style, our proven team of roofing experts is here to meet and exceed your roofing needs from start to finish! Contact us today for a complimentary estimate.
Inspections and Repairs for Roof Damage
Any kind of roof damage, from small cracks in a clay tile to missing chunks of shingles after a windstorm, should be addressed and repaired as quickly as possible to keep the issue from getting worse. By the same token, regular roofing inspections are critical so you can catch these problems early before they develop into a potential disaster. Our thorough and comprehensive roofing inspection and repair services are designed to spot and fix any potential problems with your roof to help extend its lifespan and ensure you get the full value of your investment.
Leaks, Storm Damage, etc.
No matter how tough your roof is, there are some storms that leave their mark. If your roof has suffered damage after inclement weather, including damage from debris and high winds, ice dams over a long, cold winter, or a water leak after a heavy rainstorm, our trusted roof repair services are here to help! Small leaks in a damaged roof can lead to long-term mold, wood rot, and other forms of extensive water damage, so it's critical that you contact us as soon as you notice a problem.
Complete Roof Installations
In addition to our roof repair services, we also offer comprehensive roof replacement and new roof installation for residential properties of every shape and size. We use a combination of top-quality materials, tried-and-tested roofing products, industry best practices, and our years of proven experience to help you design and build the perfect accompaniment to your home. Our services range from new construction projects to remodels and more – reach out today for more information!
New Construction Roofing
New construction roofing represents an exciting opportunity to design and build your dream home exactly the way you want it. We'll work with you from the beginning to help you bring your vision to life, from your ideal roof system to the smallest details of color and texture. Build your new roof with Tevelde and Co. and you can rest assured that you'll be able to take pride in your new investment for years to come!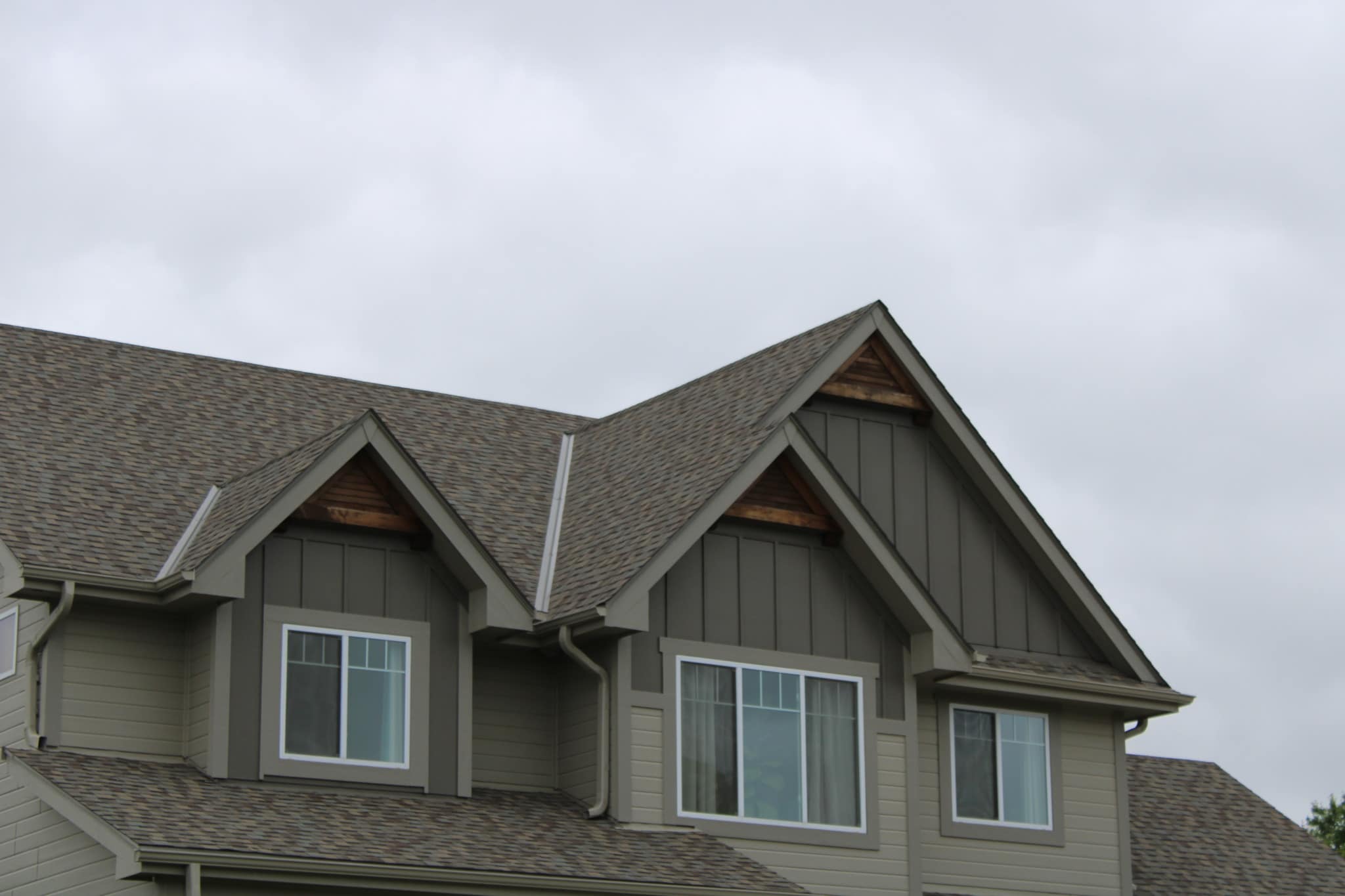 Tevelde and Co. Brings Professional Expertise to Eastern Nebraska
Tevelde and Co. has been the top-rated local roofing contractor throughout Eastern Nebraska and Greater Omaha for the past decade. In that time, we've developed a leading reputation for top-quality craftsmanship, superior customer service, and undeniable results. Our comprehensive range of residential roofing services has made us the go-to choice for homeowners far and wide, and we believe our results speak for themselves! If you're looking for a trusted, reliable, and proven roofing contractor, look no further than Tevelde and Co. 
Providing Trusted Residential Roofing Services Since 2013
We've been helping homeowners with our top-quality roof repair, replacement, and installation services since 2013, and we have no plans to slow down. From minor roof repairs after a summer storm to complete roof replacements, home remodels, and new construction roofing projects, our proven team of experts has made an impact on a community that we're proud to be a part of! Contact us today for a free roofing consultation.
We Also Specialize in Siding, Gutters, and Home Exteriors
Our top-notch services don't stop at the end of your roof; we also offer industry-leading siding, windows, and other home exterior services from the chimneys and ridge vents to the ground below and everything in between! Tevelde and Co. is your one-stop trusted local contractor for all of your home exterior needs.
Contact Us Today for a Free Consultation
To discover more about how our proven home exterior services can benefit your home, or to learn more about the details of some of the most popular residential roofing materials on the market, contact the pros at Tevelde and Co. today for a free consultation.

"High quality work, great pricing, and absolutely zero hassle or stress! Thorough explanations of exactly what you're paying for and why."
— BRANDON L.