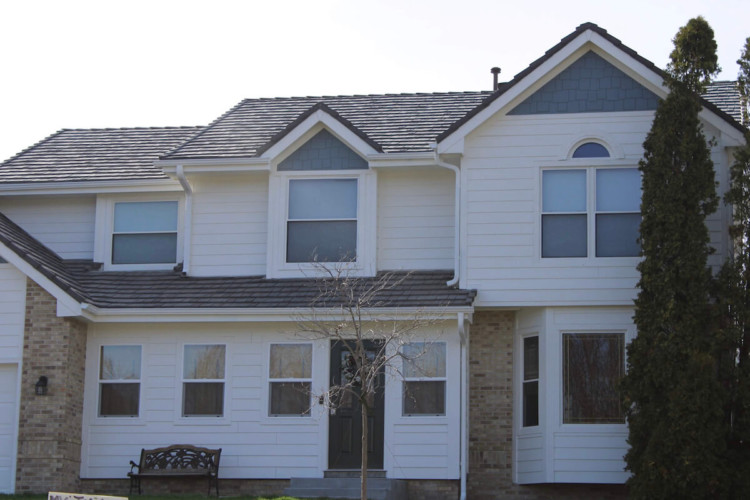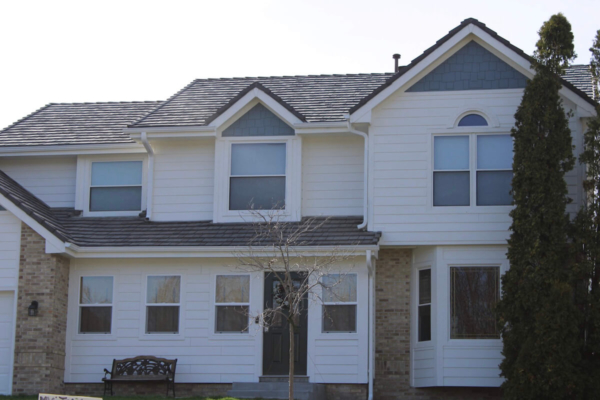 Finding the right siding material for your home in Omaha can be overwhelming with the number of options available! From classic vinyl to durable fiber cement and aluminum siding, homeowners will need to consider their home's needs and aesthetics in order to make the right choice for their property. 
In recent years, aluminum siding has grown to be a popular choice for homeowners in the region. In this short guide, we'll delve into what aluminum siding entails, explore its numerous benefits, weigh potential drawbacks, and discuss why Tevelde and Co. is the best choice for your new siding installation needs in Omaha – read on to learn more! 
What is Aluminum Siding?
Aluminum siding is a versatile siding option for homeowners in the region, prized for its durability, energy efficiency, and cost-effectiveness. Crafted from high-quality metal, it boasts an impressive lifespan and can endure the harshest of weather conditions Omaha has to offer without showing signs of wear and tear! 
Robust Siding Solution That Lasts
Aluminum siding stands as a robust and long-lasting exterior for homes in Omaha. Its innate resilience makes it a trusted choice for homeowners seeking an enduring siding solution that will last and look great for many years after its initial installation. 
Benefits of Installing Aluminum Siding on Your Home
As a siding material that is growing in popularity, aluminum and metal siding options can bring an array of benefits to your home in Eastern Nebraska. 
Durability
Perhaps the most celebrated advantage of aluminum siding is its exceptional durability. As stated previously, aluminum siding excels at withstanding the test of time, effortlessly enduring heavy rain, snow, and strong winds without succumbing to major damage! This resilience translates to considerable savings for homeowners over the years, as this exterior won't need frequent repairs or replacements and can last for upwards of 50 years or more. 
Energy-Efficiency
Modern aluminum siding often comes with many insulation options, elevating the energy efficiency of your home. This added insulation serves as a thermal barrier, preventing heat loss in the winter and heat gain in the summer. As a result, your indoor spaces will remain comfortable year-round while your energy bills shrink! 
Fire, Rot, and Pest Resistance
Aluminum possesses natural resistance to fire, rot, and pests, making it a wise choice for homeowners seeking long-term protection against these potential threats! It's reassuring to know that your home's exterior is safeguarded from these hazards, providing peace of mind for years to come. 

Low-Maintenance Over Time
Compared to some other existing siding materials, aluminum requires minimal maintenance and upkeep. Unlike wood siding or vinyl siding, it doesn't need frequent painting or staining to retain its beauty and integrity. This not only saves you time and effort but also reduces long-term maintenance costs for your home's exterior. 
Cost-Effective, Environmentally-Friendly Materials
Opting for new aluminum siding is a cost-effective and environmentally-conscious decision that homeowners can take pride in. Aluminum can be recycled, reducing its impact on the environment; this sustainability aspect aligns with the growing trend of eco-friendly home improvements! 
How Much Does Aluminum Siding Cost?
The average cost of aluminum siding installation can vary depending on several factors, including the size of your home (by square foot), the quality of the metal chosen, the removal of old siding, and any additional features or insulation you opt for. It's advisable to request a detailed estimate from a trusted contractor, like Tevelde and Co., to get an accurate assessment and estimate for your unique property. 
Are There Drawbacks to Aluminum Siding?
While aluminum siding offers numerous benefits, it's essential for homeowners to consider the potential drawbacks. 
Easily Dented by Hail
One of the primary concerns with aluminum siding is its susceptibility to dents, especially during hailstorms. However, advancements in manufacturing techniques over time have improved the material's resistance to denting. By selecting the right gauge and quality of aluminum, you can mitigate this issue for your home. 
Aesthetics May Not Work with Your Home
The aesthetic appeal of aluminum siding may not align with every home's architectural style or personal preferences, and that's okay! Before making the commitment to aluminum siding, it's crucial to evaluate whether it complements your home's design and character.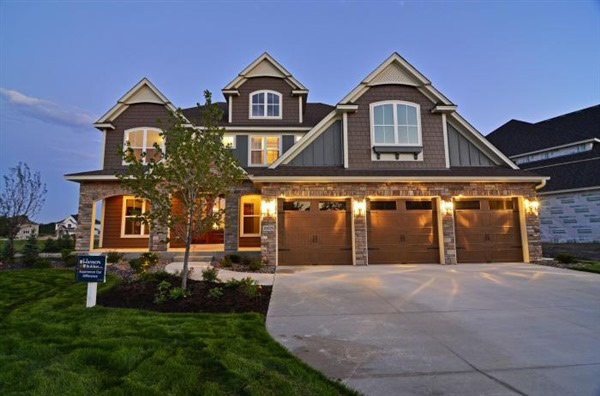 Why Work with Tevelde and Co. for Siding Installation in Omaha?
As a proven and trusted contractor in Omaha for over a decade, Tevelde and Co. has gained a reputation for being the go-to name for siding in the region! No matter what material, our professional team of experts can install, repair, and maintain your property's exterior with precision and care. Contact us today for more information and a free consultation. 
Trusted and Local Professionals Since 2013
Tevelde and Co. has served Omaha and its surrounding areas since 2013. We are extremely proud to bring localized expertise and a commitment to excellence for each and every client we take on. Check out our past projects gallery here to learn more about our top-rated exterior solutions!
Top-Rated Solutions for Siding, Roofing, Windows, and More
As a preferred contractor in Eastern Nebraska, we offer professional services for all of your home exterior needs. Our comprehensive range of solutions includes siding installation, roofing, window replacement, and more! 
Contact Us Today for a Free Consultation
If you're considering aluminum siding for your home or have any questions about our services, don't hesitate to reach out today! Contact Tevelde and Co. for a free estimate and consultation. 

"High quality work, great pricing, and absolutely zero hassle or stress! Thorough explanations of exactly what you're paying for and why."
— BRANDON L.