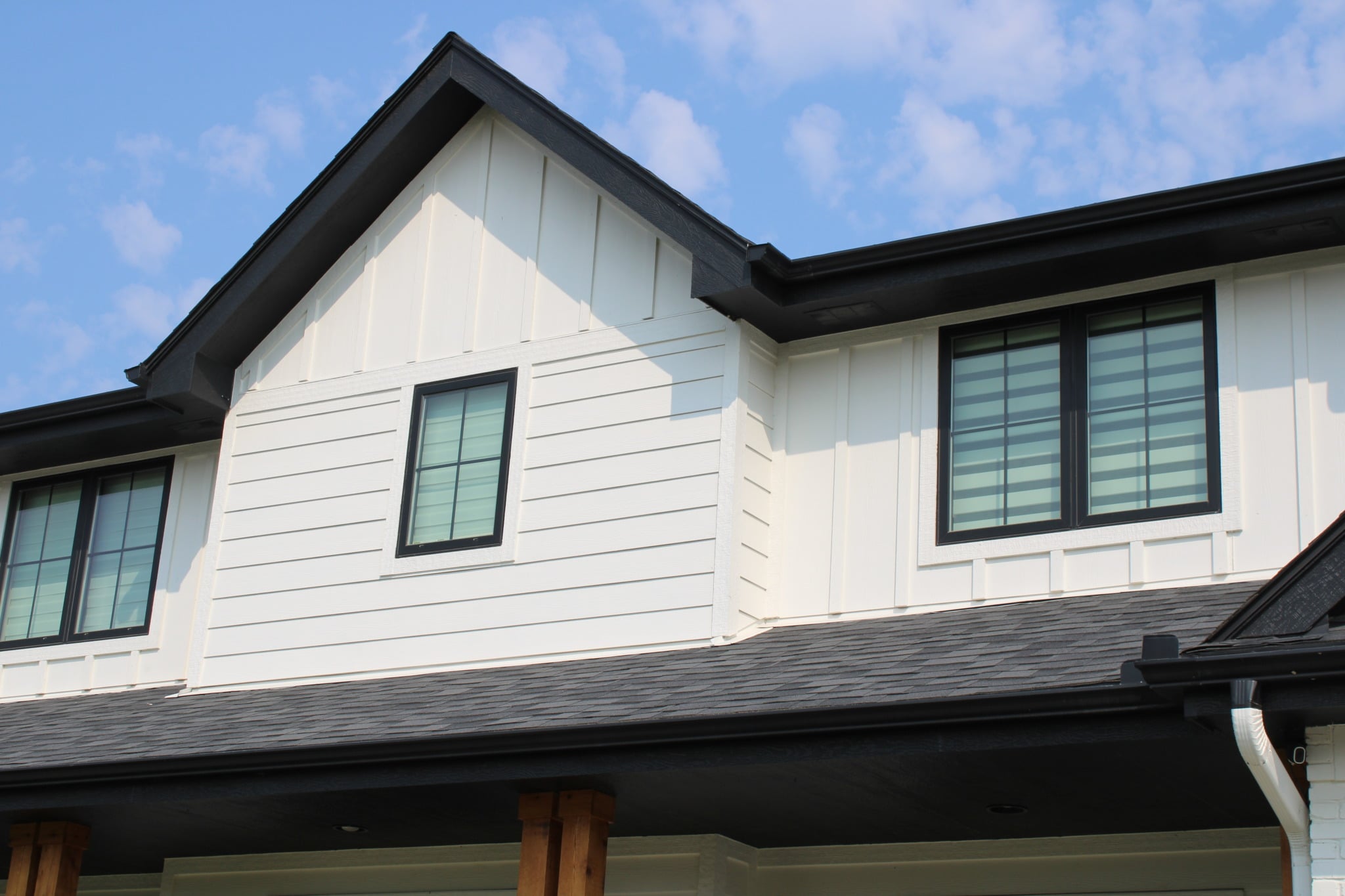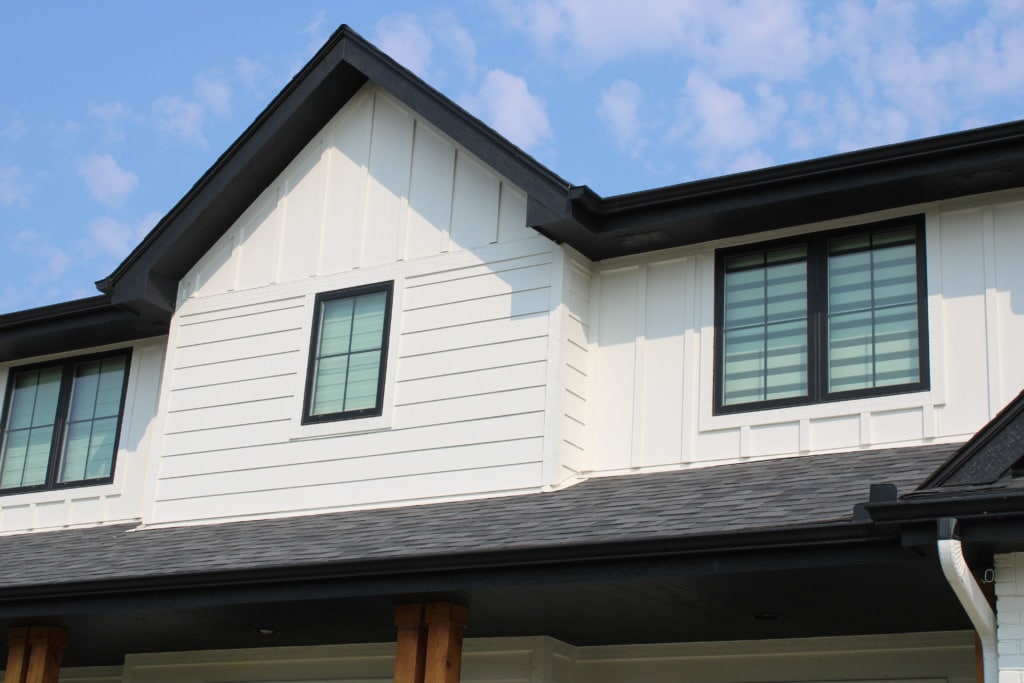 Are you thinking of updating the siding on your home? There's no question that a new siding job can completely transform the look of your property, giving it a fresh and modern appearance. But with all the different styles to choose from – including horizontal and vertical siding – how do you decide which is best for your home? This blog post will help break down everything you need about horizontal vs. vertical siding; read on as we take a closer look at each option!
New Siding Installation Can Bring New Life to Your Home
Have you been feeling like your home needs a facelift? Consider investing in new siding installation! Not only will it drastically change the appearance of your house, but it can also increase its value. Plus, new siding can improve your home's energy efficiency, saving you money on your energy bills throughout the year. With various materials and designs to choose from, you'll be able to find something that matches your style and preferences.
Tevelde and Co. is proud to be a trusted contractor for all kinds of materials, including vinyl siding, fiber cement, wood siding, lap siding, and more. Say goodbye to outdated and worn-out siding and hello to a fresh, updated look for your home! Contact our team today for a free consultation and estimate!
Choosing the Right Siding for Your Property Can Be Tough
So, you've decided it's time to upgrade your home's exterior, but you need help with all the siding options. Choosing the right siding style for your property can be challenging; read on to learn more about the different types of siding that our team can help install.
Horizontal vs. Vertical Types of Siding
When it comes to the exterior of your home, there are many options to choose from. One of the most important decisions you'll make is what type of siding to install. Two popular styles most homeowners opt for are horizontal or vertical siding. While both options can add curb appeal and protect your home, they differ in what they can bring to the table.
What is Horizontal Siding?
Essentially, horizontal siding is a type of siding installed horizontally rather than vertically.
That might seem like an obvious and subtle difference, but it can significantly impact the appearance and aesthetic of your home.
Benefits of Horizontal Siding
If you're looking to upgrade the exterior of your home, horizontal siding might be the answer. Not only does it offer a sleek and modern look, but it also provides a plethora of benefits!
Horizontal Siding Offers a More Traditional Look
Many factors must be considered when choosing the right siding for your home. One of the biggest is the overall aesthetic you want to achieve. If you aim for a more classic look, horizontal siding might be the way. Not only does it offer a more traditional and timeless appearance, but it can also provide a sense of uniformity and simplicity that is appealing to many homeowners.
Less Expensive with More Customization Options
If you're looking for an affordable and customizable siding option, then horizontal siding might be just what you need! Not only is it cost-effective, but it also offers more design choices than other siding materials. Horizontal siding comes in various colors and finishes, allowing you to pick the perfect look for your home's exterior.
Drawbacks of Horizontal Siding
While horizontal siding is a popular choice that can give your home a sleek and classic look, it's essential to consider the potential drawbacks.
Quality Varies By Product and Brand
Not every piece of horizontal siding is made the same, there are many types of manufactures and materials used to make it. From wood to vinyl and more. For example, some of the vinyl siding is build to last longer than others simply by how the manufacture chooses to design their products. Because of large variety it's important to choose quality since a cheaper brand will of course perform at a lower level. So it's important to take into consideration the manufacturers reputation.
Difficulty in Matching For Repairs
As mentioned above, there are many manufactures in the horizontal siding market. A fall out of this dynamic is that many horizontal siding brands have come and gone. This leaves a homeowner with the possibility of having to repair the siding but not being able to find the original brand. While this is possible with any type of siding, it is common with this specific type because of how popular it is. That being said, if you need to match your horizontal siding to repair it, we have a few tricks up our sleeves to help with this.
What is Vertical Siding?
Vertical siding is a type of siding that runs up and down your home instead of side to side, and it offers a unique, modern look that can make your home stand out on the block! Read on to learn more about the benefits of installing modern vertical siding.
Benefits of Vertical Siding
If you're looking for a beautiful and practical siding choice, vertical siding may be the answer you've been searching for. From offering a unique aesthetic to providing durability and damage resistance, vertical siding is a great choice for homeowners!
Vertical Siding Provides a Unique Aesthetic
Vertical siding is a game-changer when it comes to the exterior aesthetics of your house. It stands out from the typical horizontal siding and adds a new design dimension to your home. Plus, it creates a fresh and modern look you won't get with any other type of siding! You'll impress your neighbors and guests with your home's unique look and enjoy the curb appeal it brings. Vertical siding also offers a range of finishes and materials, making it easy to match your preferences and budget.
Robust Solution That Prevents Water Damage
Siding in general is designed to repel water but the primary defense against water damage is the underlayment and flashing behind the siding. This is noteworthy when considering vertical siding because even though the appearance is different than horizontal siding, the functionality is just as strong. In fact, when compared to vinyl siding to a wood or fiber cement vertical siding, there is an advantage with the vertical. Vinyl is more likely to be damaged in high winds than a vertical fiber cement siding because of how it's designed and installed.
Drawbacks of Vertical Siding
If you're considering vertical siding as a material for your home, weighing the pros and cons is essential. While vertical siding can bring benefits for your home, it also has drawbacks.
Vertical Siding Can Require More Maintenance
While it's not a lot of maintenance, vertical siding can sometimes require a little extra work depending on the type of material it's made of. If you have wood siding, then you'll want to paint or stain it on an as needed basis. The time varies on the type of paint or stain. If you have fiber cement siding or wood, both will require some level of additional caulking every 5 to 7 years just as a general upkeep.
Repairing Vertical Siding Can Require Extra Steps
If vertical siding is damage by something hitting it and puncturing through the surface, it might require a full piece to replace it rather than just a small section. Not a huge deal but it is different than a horizontal siding repair that would only need a spall piece replaced. Additionally, since vertical siding is slightly more of a specialty item, you'll need to make sure you have a more qualified siding contractor to install it.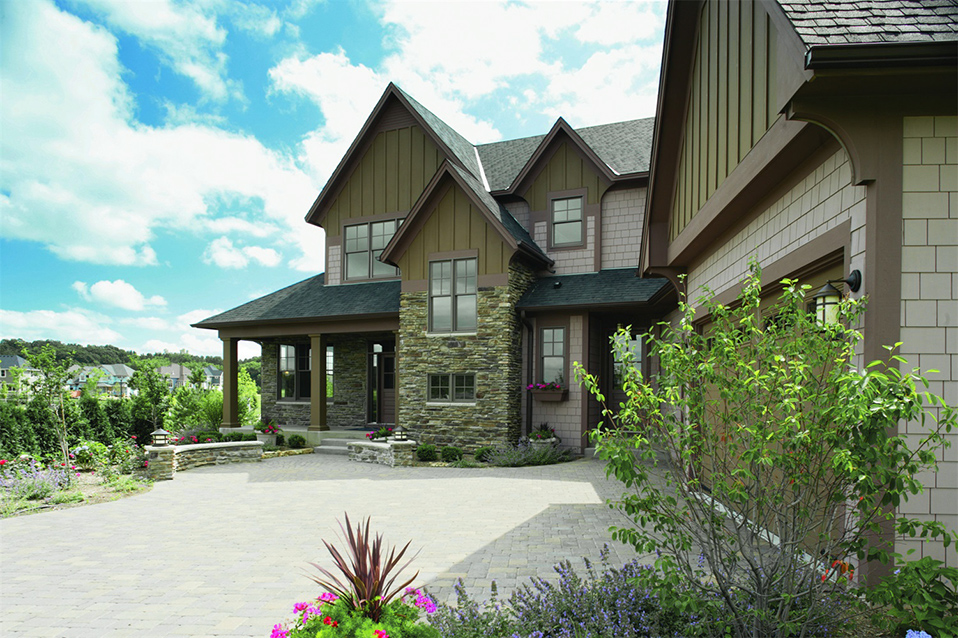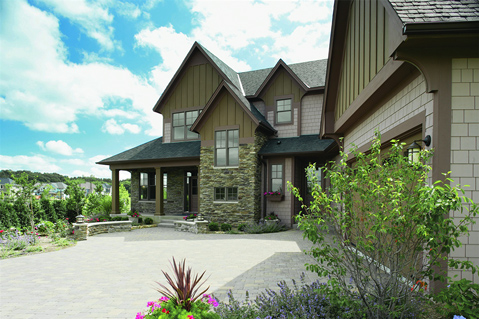 Choosing the Right Siding Contractor in Omaha
You don't want to settle for anything less than perfection regarding something as important as your home's exterior. That's why choosing the right siding contractor in Omaha is crucial. But with so many options, how do you know who's trustworthy and who's not?
Tevelde and Co. is a Top-Rated Contractor for Homeowners
When hiring a contractor to work on your home, you don't want to leave anything to chance. Tevelde and Co. is proud to be a trusted choice for homeowners in Omaha looking for reliable and skilled professionals.
Trusted Siding Solutions Since 2013
When protecting your home, choosing the right siding is paramount. That's where our top-rated team comes in!
Since 2013, we've been providing top-notch siding solutions for homeowners across the region. From start to finish, our team is committed to ensuring that your home is well-protected and looks excellent. And when you choose Tevelde and Co., you're not just getting great siding – you're getting peace of mind that your siding is installed to last for years to come! Contact us today for a free consultation and estimate on your next home improvement project.

Proud to Be a James Hardie Preferred Contractor
The accomplishment of becoming a James Hardie Preferred Contractor is undoubtedly something we are proud of! Not only does it demonstrate a mastery of the trade, but it also shows commitment to quality workmanship and an excellent customer experience.
Tevelde and Co. is a James Hardie Preferred Contractor, meaning that we're apart of a select group of skilled and dedicated professionals who take pride in being excellent at their craft! And as a homeowner, you can rest easy knowing you've chosen a contractor who meets the highest standards possible for siding on residential homes.
Contact Us Today for a Free Consultation
Contact us today, and we'll provide a free consultation to help you decide which siding option is best for your home. Let's work together to give your home exterior the look you've always dreamed of!

"High quality work, great pricing, and absolutely zero hassle or stress! Thorough explanations of exactly what you're paying for and why."
— BRANDON L.