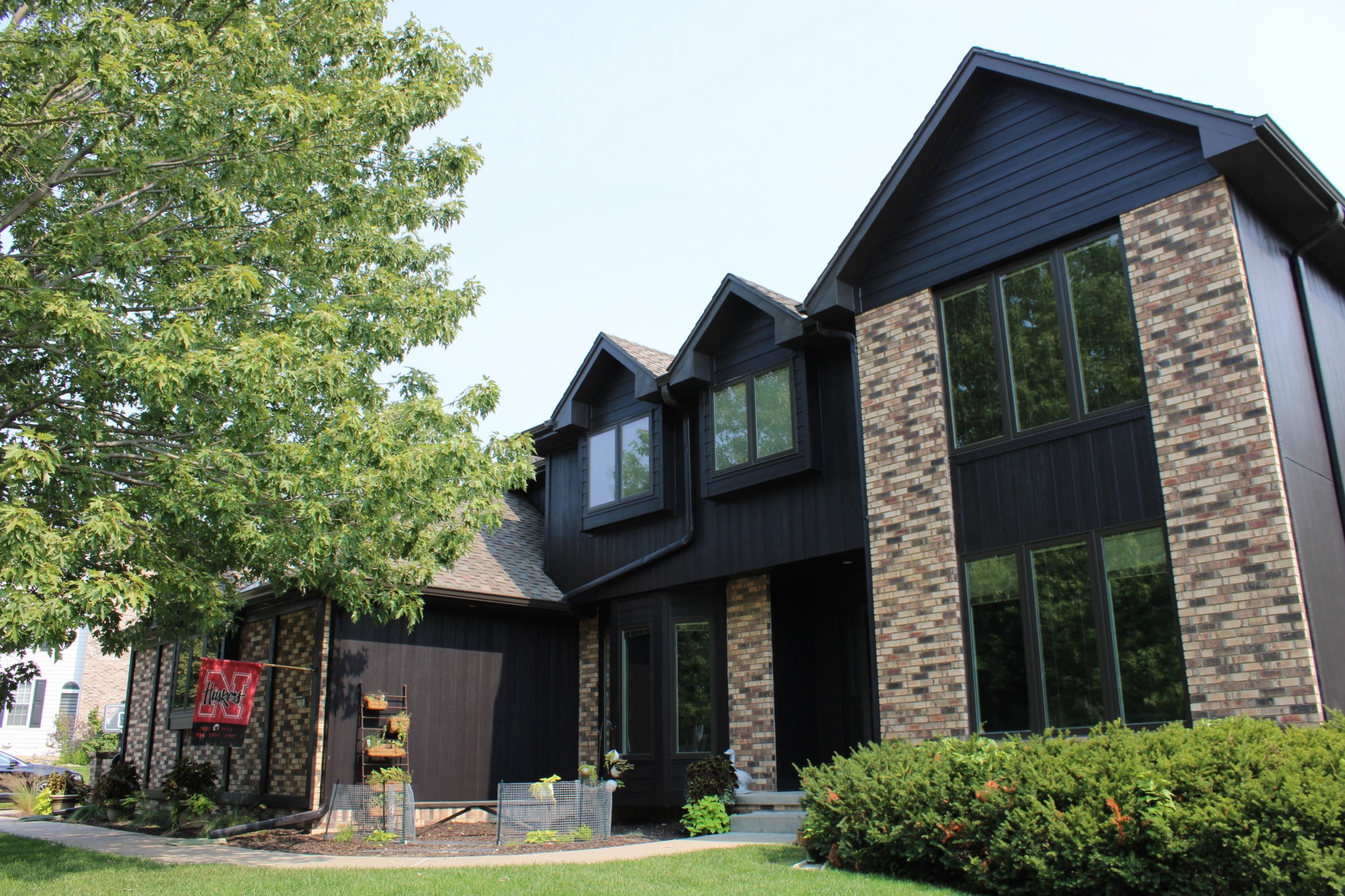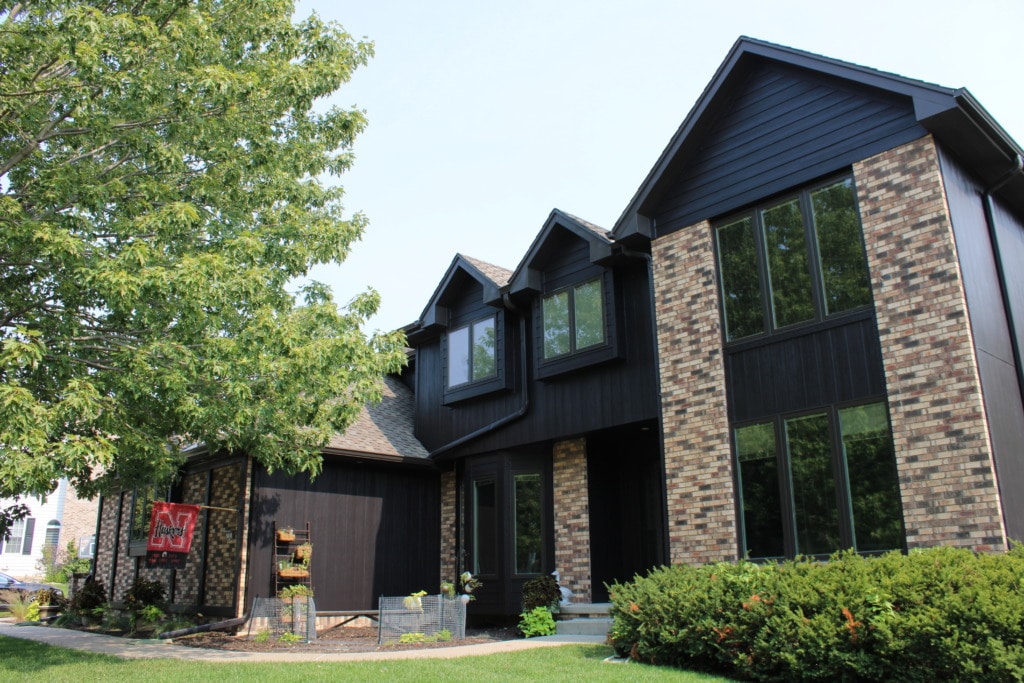 Maintaining your home's siding is an essential part of preserving its curb appeal and structural integrity. Whether you have vinyl, fiber cement, or wood siding, each material requires specific care to keep it looking its best and protect it from the elements. In this brief guide, we will explore the key aspects of siding maintenance and discuss popular siding materials for homes in Omaha. Tevelde and Co. is proud to be a top-rated siding contractor in Omaha; reach out to us today for more information and a free consultation!
What Goes Into Siding Maintenance?
Siding maintenance involves a combination of regular cleaning, inspections, and occasional repairs or upgrades. Neglecting these tasks can lead to a variety of issues, including moisture infiltration, mold growth, and a decrease in your home's overall value.
Regularly Clean and Inspect Your Siding
Regularly cleaning and inspecting your siding is a fundamental aspect of proper maintenance for any type of siding material. Cleaning helps remove dirt, grime, and mold that can accumulate over time, preserving the siding's appearance and preventing potential damage. Simultaneously, routine inspections enable early detection of issues such as cracks, chips, or loose panels, allowing homeowners to address them promptly. This proactive approach to siding maintenance is vital in ensuring the long-term beauty and structural integrity of your home's exterior in Omaha's ever-changing weather conditions.
Different Materials Require Different Maintenance Routines
Not all siding materials are created equal, and their maintenance requirements vary. Let's explore the maintenance needs of some of the most popular siding materials for homes in the region.
Popular Siding Materials for Homes in Omaha
In Omaha, choosing the right siding material for your home is a significant decision that balances aesthetics, durability, and maintenance requirements. Omaha's climate, with its cold winters and hot summers, demands a siding solution that can withstand the elements while enhancing your home's visual appeal. Keep reading to explore some of the most popular siding materials chosen by homeowners.
Vinyl Siding
Vinyl siding is a popular choice among homeowners across the country for its affordability, low maintenance, and versatility. This durable material is known for its resistance to moisture, pests, and fading, making it an excellent option for properties far and wide! With a vast range of colors and styles available, vinyl siding allows homeowners to achieve the desired aesthetic while enjoying the peace of mind that comes with a cost-effective and long-lasting siding solution.

Wash Yearly with a Cleaning Solution
To keep your vinyl siding looking its best and free from grime and mildew, we advise homeowners to wash it annually with mild soap or cleaning solution. This vinyl siding maintenance begins by rinsing off loose debris with a hose, then mixing a solution of water and mild detergent or a specialized vinyl siding cleaner. Use a soft-bristled brush or a low-power pressure washer to clean the siding from the bottom up, and rinse thoroughly with clean, warm water to remove any residue.
Painting and Coating as Needed
Vinyl siding offers the advantage of not requiring frequent painting like some other materials, but it can be painted or coated when needed. If you wish to change the color of your vinyl siding or refresh its appearance, explore vinyl-specific paints and coatings. It's important to choose products designed to accommodate the expansion and contraction of vinyl due to temperature changes throughout the year.
Fiber Cement Siding
Fiber cement siding is a highly regarded option for homeowners seeking durable and low-maintenance exterior cladding. Its exceptional resistance to moisture, heavy winds, pests, and fire makes it particularly well-suited to the region's diverse climate! Additionally, fiber cement siding offers the authentic look of wood without the susceptibility to rot and decay, providing both aesthetic appeal and long-term protection for homes in Omaha.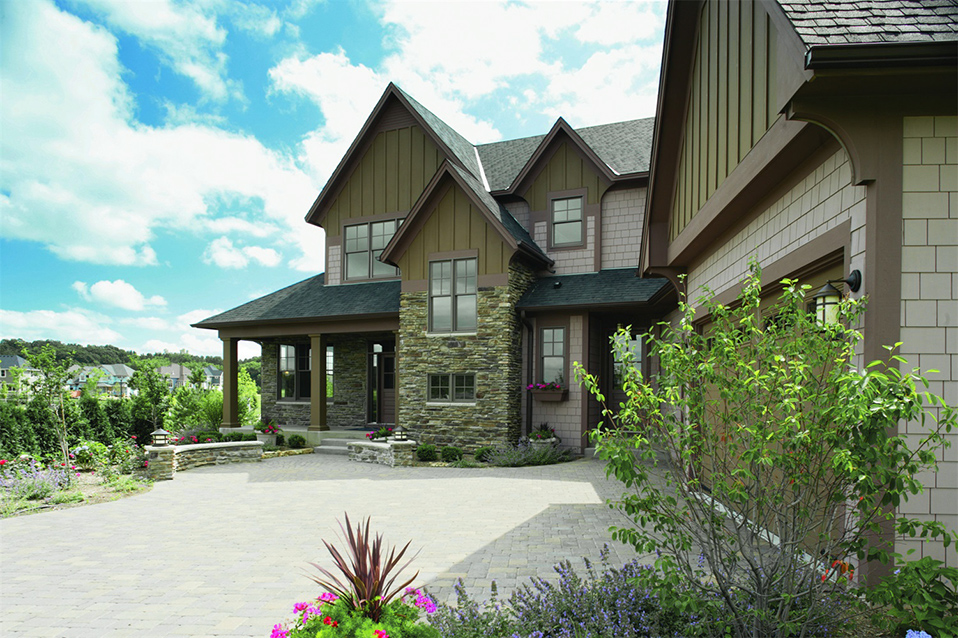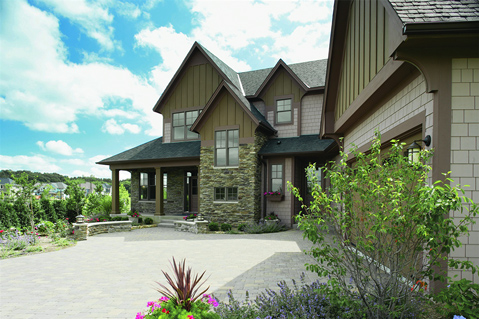 Fiber Cement Needs Less Maintenance than Other Materials
Fiber cement siding stands out as a low-maintenance option, especially when compared to other exterior siding materials. Its exceptional durability and resistance to the elements means it requires less upkeep effort over time. While periodic cleaning and inspections are recommended, homeowners in Omaha can enjoy the peace of mind that fiber cement siding needs less attention and remains in good shape for many years to come.
Cedar Shake, Wood, or Engineered Wood Siding
Cedar shake, wood, and engineered wood siding exude a timeless charm and natural beauty that many property owners find appealing. However, it's important to note that wood siding options will require more maintenance to protect against moisture, pests, and weathering, making regular inspections and occasional painting or staining essential! While these siding materials offer unmatched aesthetics, they also demand a higher level of care to ensure they retain their allure over the years.
Inspect Your Wood Siding Twice a Year
Inspecting your wood siding a couple of times throughout the year is a crucial maintenance routine, especially in a place like Omaha with our diverse climate. By conducting regular inspections in the spring and fall, homeowners can catch early signs of rot, insect infestations, or water damage, allowing for prompt repairs and preventing more extensive and costly issues down the road. This proactive approach helps preserve the beauty and longevity of wood siding, ensuring it remains a charming and enduring choice for homes in the region.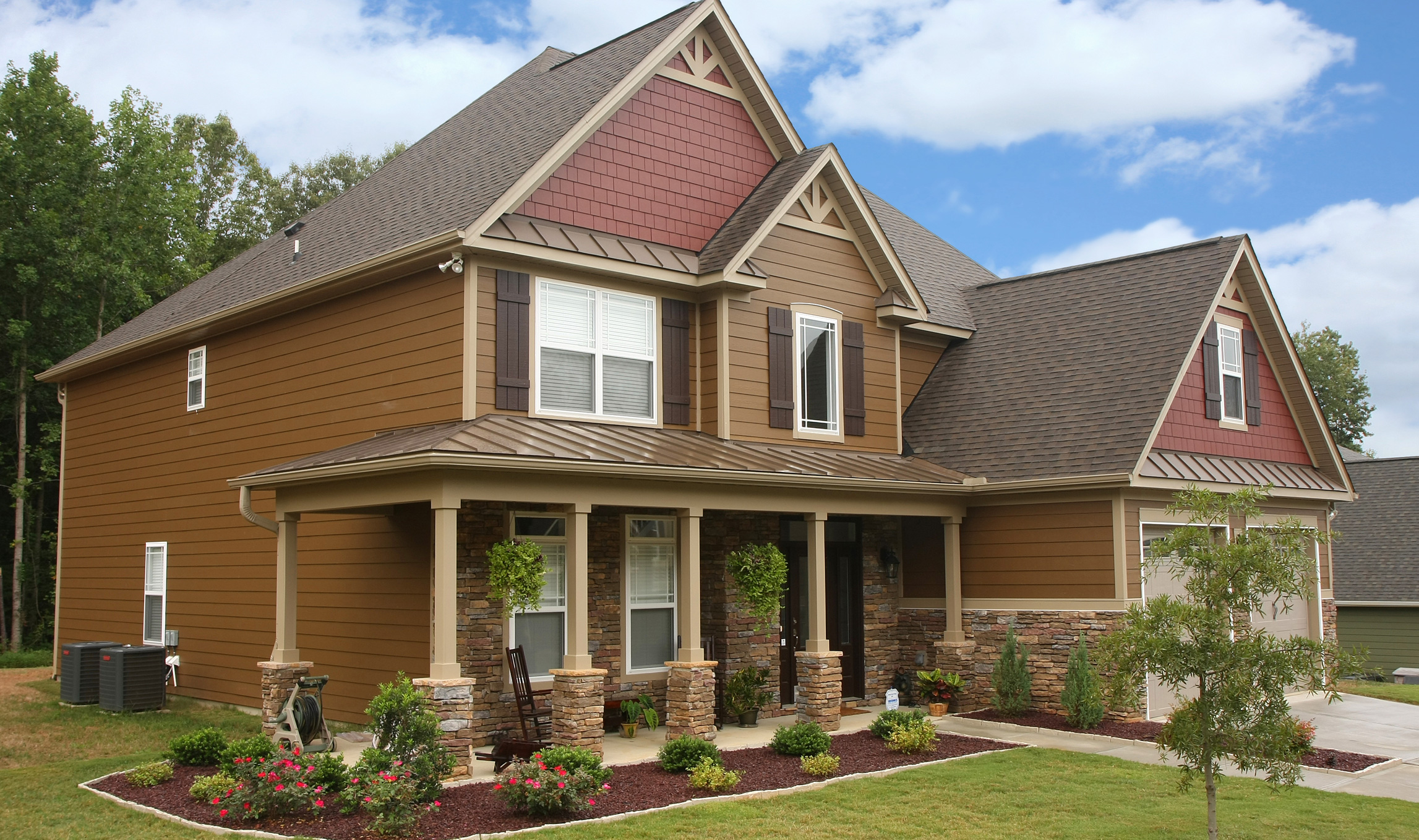 Tevelde and Co. is a Top-Rated Siding Contractor in Omaha
Tevelde and Co. has earned our reputation as a top-rated siding contractor in Omaha through a commitment to excellence and a track record of exceptional customer service! With a dedicated team of experts, we specialize in a wide range of exterior home improvement services, including siding installation, roofing solutions, window replacements, and more. Omaha homeowners trust Tevelde and Co. for our professionalism, quality craftsmanship, and personalized approach, making us the go-to choice for all exterior home improvements in the area! Reach out today for more information and a free consultation!
Trusted Solutions for Siding, Roofing, Windows, and More
Our team is proud to offer solutions for all your home's exterior needs, ranging from siding and roofing to window replacements and beyond. Whether you're looking to refresh your siding, replace or install roofing, or upgrade your windows, Tevelde and Co. is your trusted and local partner for all your exterior home improvements in Eastern Nebraska.
Contact Us Today for a Free Consultation
Don't wait until siding issues become costly problems! Contact our team at Tevelde and Co. today to schedule your free consultation. Our experienced team will assess your home's siding, recommend the best maintenance or replacement options, and ensure your home remains a source of pride and comfort for years to come.

"High quality work, great pricing, and absolutely zero hassle or stress! Thorough explanations of exactly what you're paying for and why."
— BRANDON L.