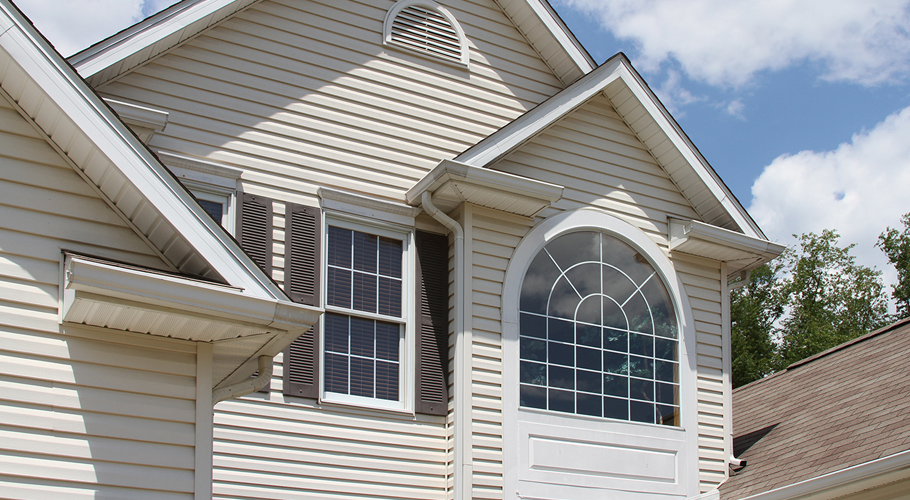 Window maintenance is an essential part of owning a home. Broken or damaged windows can lead to all kinds of complications and even further damage, from cold drafts, higher energy bills, and water damage from leaky window frames. It's critical to make sure your home's windows are in good shape and ready to do the job of keeping the elements out. Tevelde and Co.'s industry-leading window repair and replacement services are designed to bring out the best of your home and save you money throughout the year. Read on to learn more about the importance of maintaining your windows and how your home could benefit from our professional window repair and replacement services.
Trusted Window Services for Nebraska Residents
Homeowners throughout Nebraska trust Tevelde and Co. to keep their homes safe, dry, and looking their best all year long with our proven window services. Our team of window repair experts offers a comprehensive range of home window services, including the repair and replacement of almost every style of window and window glass. Whether your home has broken windows that need to be repaired or you're interested in boosting your property's curb appeal with a brand-new set of windows built to last, the pros at Tevelde and Co. are here to help!
What are Some Signs that My Home Needs New Windows?
Windows are designed to put up with a lot of wear and tear, but nothing lasts forever. Potential signs that your windows may need to be repaired or replaced range from the obvious, like broken windows, visible window damage including broken window glass or cracked frames, to less obvious problems, such as foggy spots on glass, slight drafts, or increased difficulty opening or closing your windows. These signs could point to your home needing new windows sooner rather than later, but this is good news! New windows can help lower energy bills and are an excellent long-term investment in your home. Contact us today for more information and to request a free consultation!
Unwanted Drafts
While older windows are notorious for allowing unwanted drafts in your home, these gusts of outside air can also be a sign of broken seals, cracked glass, or warping window frames. An imperfectly sealed window will allow outside air in, forcing your HVAC systems to work overtime to keep your home comfortable. If you feel a draft near a closed window, it's time to call a professional to get it evaluated and determine whether it should be repaired or replaced.
Significant Damage or Wear
Some forms of window damage can be subtle, but there are times when the damage is right out in the open. Broken windows, broken glass or panes, and other visible signs of window damage should be evaluated by a professional and addressed as soon as possible. Not only will this make the window replacement process easier and more affordable, but timely repairs or replacements will also prevent secondary forms of damage, such as water leaks, frozen pipes, animal or insect intrusion, and more.
Call Tevelde and Co. for a free estimate today if your windows show significant damage or wear!
High Energy Bills
If you've noticed a spike in your recent heating or cooling bills, problems with your windows could be the cause. Broken seals, cracked or warped frames, and damaged glass can let your climate-controlled air out, causing your energy bills to rise as your home's HVAC systems try to maintain a comfortable environment. New windows are much more energy efficient and can significantly reduce your energy bills, especially if they've been going up due to damaged windows already in place!
Difficulty Opening and Closing Windows
If opening your casement, double, or single-pane windows takes effort or turns into a struggle, it might be time to consider an entire window frame replacement. Warped or swollen window frames are among the more common window problems and are caused by years of repeated swelling and contracting in response to changing temperatures. The result is that the swollen and misshapen wood no longer glides along the track as it should, causing difficulty in opening and closing. This problem can also lead to an imperfect seal, increasing your energy costs and making your home less comfortable.
Foggy Windows
Foggy windows are caused by a failure of the seal that keeps the two separate pieces of window glass separated and insulated. The gap between the two pieces of window glass is designed to provide an insulating buffer of air to make windows more energy-efficient; however, if the seal breaks around one or both pieces, moisture can seep in, leading to fog or condensation. If any of your windows have developed foggy spots or signs of condensation, the only solution is a complete glass replacement. Reach out to our professional team today for more information and a free consultation.
What are the Benefits to Getting Your Windows Serviced?
Your home can benefit from intact, top-quality windows in various ways. Besides the increased curb appeal and aesthetic value that comes from modern windows kept in excellent condition, newer window designs offer exceptional energy efficiency compared to older styles and can help save you a significant portion of your energy bill each month. Additionally, newer windows make a great investment due to their enhanced lifespan and durability.
Better Energy Efficiency
Whether you opt for a glass replacement or a completely new replacement window, modern designs have significantly increased insulative capacity, making them more energy-efficient and cost-effective than ever before. New glass windows do a far better job of keeping outside air where it belongs, increasing your home's comfort and lowering the average cost of your heating and cooling bill throughout the year.
Over time, these energy savings pay for themselves, all while keeping your home insulated from the elements – including noise pollution!
Boost Your Home's Resale Value and Curb Appeal
Aesthetically, new windows offer an attractive design and are available in countless styles and variations to fit any kind of home or desired appearance. Investing in your home's curb appeal isn't just about looks, either. If you decide to list your home for sale, potential buyers will recognize the value of brand-new professionally installed windows and take comfort in knowing they have one less item to worry about, improving both your home's resale cost and attractiveness to those looking for a long-term investment.
Top-Rated Window Repair and Replacement in Omaha, NE
Tevelde and Co. has been offering top-rated window repair and replacement services in Omaha and the surrounding areas for the past decade. Our comprehensive window repair services range from simple broken window repairs to window glass replacement and beyond. We take pride in offering proven home window solutions with the help of trusted brands that our clients can rely on, and we stand by our commitment to unbeatable customer service and undeniable results! Reach out today for a complimentary consultation.

Working with Top Brands Like Enerlux, Pella, and More
We recognize the value of the investment you're making in your home with our industry-leading window services, so we're here to help you make the most of it. We offer solutions that integrate products from the top window brands in the country, from household names like Enerlux, Pella, and many more. We strive to provide a wide range of top-quality options to choose from so you know you're getting every penny's worth of your investment.
Serving Our Local Community Since 2013
We're proud to have lived and worked in Omaha for the past decade, and we believe the experience we've gained in that time has been invaluable in helping us better serve our clients' needs. We know how our unique climate affects the work we do, so our solutions are designed to account for the year-round weather challenges we all face. In our years of service, we're honored to have earned our place as Omaha's top-rated window repair and replacement contractor!
Free, No-Hassle Estimates for All of Our Services
To discover more about our wide range of home window services and how they can improve your home's appearance while lowering your monthly energy costs, contact us today for a free, no-hassle estimate. We don't believe in pushy sales tactics; we'd rather let our professionalism and experience speak for itself. We'll work with you to discover your needs and develop a plan to meet them together.

"High quality work, great pricing, and absolutely zero hassle or stress! Thorough explanations of exactly what you're paying for and why."
— BRANDON L.