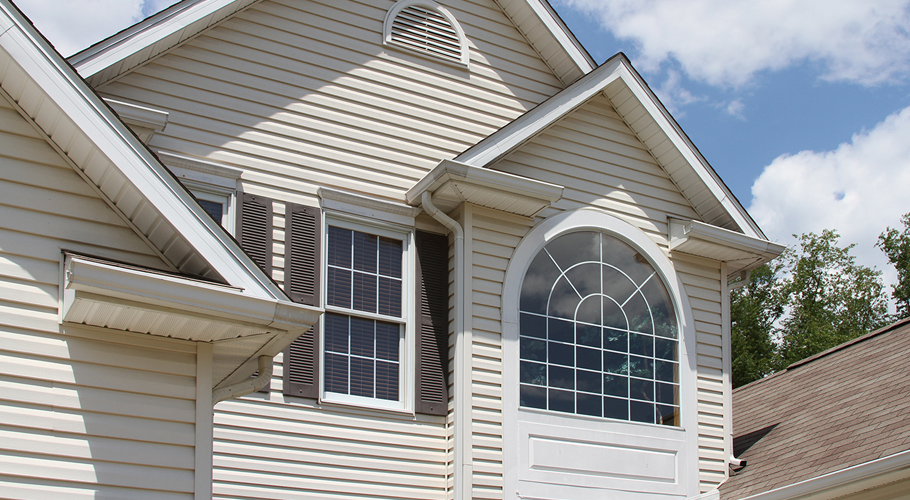 Whether you're building a new home or looking to upgrade an older one, our industry-leading window installation services are designed to provide a beautiful exterior that perfectly matches your property's design while reducing your energy bill and keeping outside noise to a minimum.
Our experienced team of experts at Tevelde and Co. have years of experience installing windows of every shape, size, and type, and we're known throughout Omaha and beyond for our dedication to superior results and outstanding customer service. Contact us today for a consultation! 
Trusted Contractors in Omaha for Window Installation
At Tevelde and Co., we offer top-rated window installation and replacement services to homeowners and businesses in Omaha and the surrounding areas. Our professional team of window installers has been working in the area for nearly a decade, so they know what kind of environment their work needs to be able to endure.
Our tried and tested installation process is ideal for both new construction homes and remodeled older properties, no matter the style or type of window. With our professional window installation, we can provide your home with top-quality windows at an incredible value that will last for years to come!
What are Some Signs That Your Home Needs New Windows?
Windows endure a lot of strain over the years; temperature swings, heavy rains, debris from storms, and other stressors take their toll on windows and frames over time. While most windows are built to last, it's only a matter of time until they'll need to be replaced so they can continue to keep your home sealed and looking its best.
If you have an old house and can't remember when window installation was done last, it might be time to consider replacing your windows! If you spot some of the following signs on your old windows, contact us today for a free replacement estimate.
Unwanted Drafts and Temperature Fluctuation
The sealing around older windows can become cracked and ineffective over time, letting your climate-controlled air out and outside air in. If you can feel drafts of either hot or cold air near your existing window frame or notice that certain rooms of your home fluctuate in temperature throughout the day, it may be time to invest in new energy-efficient windows. By providing a tighter seal and additional insulation against the elements, new windows could improve your home's energy efficiency, saving untold costs on your energy bills over time.
Current Windows are Difficult to Open and Close
As your windows age, the wood frames that surround them can become swollen and distorted from humidity, water damage, and even the simple changing of the seasons. As the window frame changes shape, it can become more and more difficult to open and close the windows themselves, requiring a level of force that could potentially damage the glass. This issue is especially common in old houses, but even newer homes aren't off the hook. If opening or closing your windows is a tough task, consider updating your window frames to both make life easier and, in the case of egress windows, make your home safer!
Aging and Damaged Windows
Time takes its toll on all things, and windows are no exception. If your existing windows show signs of aging, like dry, flaked wood, wood rot, or faded glass, it's probably time to consider a window replacement. The same goes if your windows have been damaged by an accident, severe weather, or another cause. Often, old or damaged windows aren't as structurally sound as they once were. They typically also provide less insulation as they get worn down, leading to increased energy costs throughout the year.

Benefits of Professional Window Installation
You might be tempted to save on labor costs by purchasing and installing new windows on your own. In the end, though, whether you're installing new pocket windows or replacing full-frame windows, it's always a safe bet and a good idea to call a professional to tackle the job. By investing in professional, top-quality window installation, you can rest easy knowing that you're getting a high-value service that will provide your home with increased curb appeal, better energy efficiency, and superior sound blocking, all without having to lift a finger.
Boost Your Home's Energy Efficiency
Modern windows, especially those installed during new construction, are purpose-built to increase your home's energy efficiency and help save both the environment and your wallet. By properly installing and maintaining new energy-efficient windows, you keep your climate-controlled air inside where it belongs, and your A/Cs and heaters have to do less work to keep up with intruding outside air.
Increased energy efficiency is better for the environment and saves you money on your energy bills. This doesn't just apply to newly built properties; older homes can see massive benefits from installing new energy-efficient windows. Consider installing double-pane windows or vinyl replacement windows for extra installation in colder climates.
Better Resale Value for Your Home
New windows have a proven effect on the overall value of your home from both an aesthetic point of view and a financial one. If prospective buyers know that your home has new, high-quality, energy-efficient windows, they're much more likely to want to make the investment since they know they won't have to worry about potentially costly window repairs or hefty energy bills. Professionally installed new windows also have an undeniable curb appeal, especially since they can be updated to match modern styles and your home's aesthetics. All of this means that if you're planning to sell your home soon, investing in new windows is a great way to increase its resale value.
Decrease Noise Intrusion and Unwanted Drafts
A full-frame window replacement can help your home feel quieter, cozier, and more comfortable than your existing frame and window does. Modern windows are better at blocking sound and keeping drafty air out than their older counterparts. New designs for both window glass and the surrounding frame have resulted in windows that effectively keep outside noise out of your home, preserving your peace and quiet. They're also designed to effectively block air drafts from making it inside your home so you can keep the temperature right where you want it!

Popular Window Types for Residential Installation
There are several popular window styles that can be found in homes across the United States. Which style you choose to install in your own home will ultimately come down to the overall cost you're willing to pay and the design that best suits your needs, which vary by climate, location, and home type.
The average cost of a new window installation varies depending on the chosen glass type, style, and scope of the project. Read on to learn more about some of the most commonly installed window types in the U.S. to see which one might be a good fit for you and your home. 
Single and Double Hung
Single-hung windows and double-hung alternatives are some of the most common types of residential windows seen throughout the United States. Single-hung windows have a simple design that allows them to be opened from the bottom by sliding up a sash. Double-hung styles can be opened from either the top or bottom for optimal airflow. These classic styles offer excellent air circulation capability, are easy to clean, can be installed with a variety of window frame options, and fit in well with almost any type of home or exterior siding.
Bay and Bow Windows
Known for providing stunning, wide-open views, bow and bay windows are also common across the country, primarily due to their aesthetic value. These styles curve out from your home, adding a textured appearance to the exterior, providing a small platform inside that can be used as shelving, and offer wide, picturesque views of the landscape around your home thanks to their large windows and wide window opening.
Garden, Awning, and Picture Windows
While slightly less common than the other styles we've covered, these windows serve specific purposes and can add significant aesthetic and practical value to your home. Garden windows, sometimes called 'greenhouse windows,' project outward from your home in a box-like structure that provides the perfect indoor environment for houseplants that need sunlight.
Awning windows typically come in a smaller window size, hinge, and open up from the center, allowing airflow while blocking rain, and are usually placed higher up for ventilation or in tandem with other window types.
Finally, picture windows are large windows that do not open at all but provide an unbroken view of the world outside of your home, making them perfect for use on walls that face backyards or architectural elements on your property.
Slider Windows
Unlike the rest of the styles we've covered, slider windows open by sliding a pane side-to-side, as opposed to up-and-down. Their simple design means fewer moving parts and fewer mechanisms to wear down and replace over time. Slider windows are easy to open, are available with a wide variety of security options, and offer excellent air ventilation capability.
Endless Custom Solutions for Window Installation
Besides the options we discuss here, there are countless varieties, styles, and designs for windows, all of which can be customized for your unique home. No matter what kind of windows you're interested in or what particular needs your property has, our experienced team can help you create a custom solution that will match your home perfectly. Our industry-leading window installation process makes turning your vision into reality easier than ever before!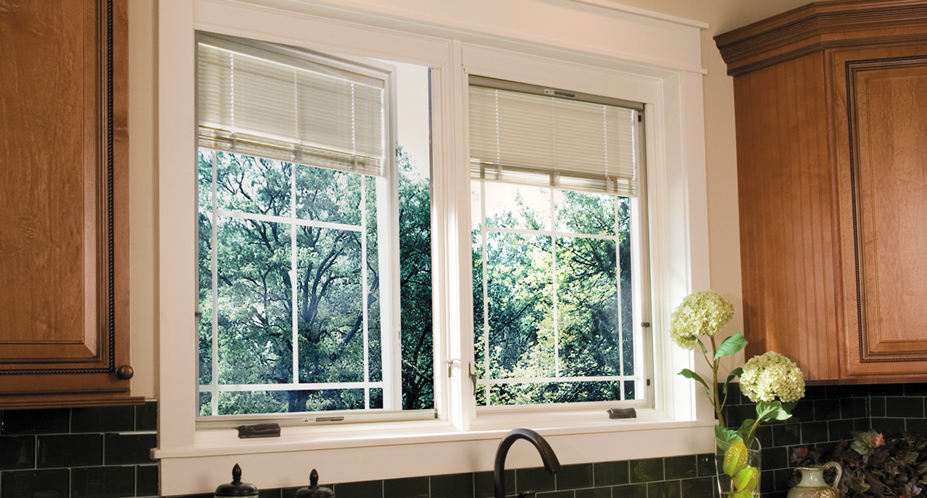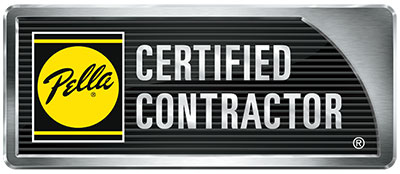 Tevelde and Co. offers Many Top Brands for Windows
At Tevelde and Co., we believe in offering quality solutions that our customers can depend on, which is why we offer products from various top window brands with proven track records. Whether you need the best vinyl windows on the market or you want to find the perfect window frame material to match your home, these manufacturers are guaranteed to have an option that will work for you.
Enerlux, Pella, Andersen, and More!
Headquartered in Crete, Nebraska, EnerLux Windows & Doors has been helping homeowners save money for decades with their top-quality energy-saving window designs. Their mission is to help the environment while saving their customers' money by providing airtight window solutions that insulate homes and keep the outside air where it's supposed to be.
Pella, based in Iowa, also provides excellent home window solutions that are energy-efficient and available in a wide variety of stunning and eye-catching designs.
Andersen Windows, an international company headquartered in Minnesota, is a widely known name in the home improvement industry and has an impeccable reputation for offering high-quality, aesthetically pleasing window installation solutions at an incredible value. We're proud to install products created by all of these manufacturers and more as a part of our top-rated window installation services! Contact us today for a free consultation!
Top-Rated, Local Omaha Contractors
As Omaha's professional window installers, we're proud to be a trusted local contractor offering top-notch window installation and replacement services to the community we live and work in. From new construction windows to full-frame replacements, we offer a wide variety of solutions for our customers for any window type or style.
Over the years we've been in business, our customers have come to trust and rely on us as Omaha's top-rated local window contractor!
Contact Us Today for a Free Consultation
To discover how our industry-leading window installation and replacement services can benefit your home, contact our team of professionals today for a free consultation. We'll work with you to determine your needs and develop a plan to get you there!

"High quality work, great pricing, and absolutely zero hassle or stress! Thorough explanations of exactly what you're paying for and why."
— BRANDON L.