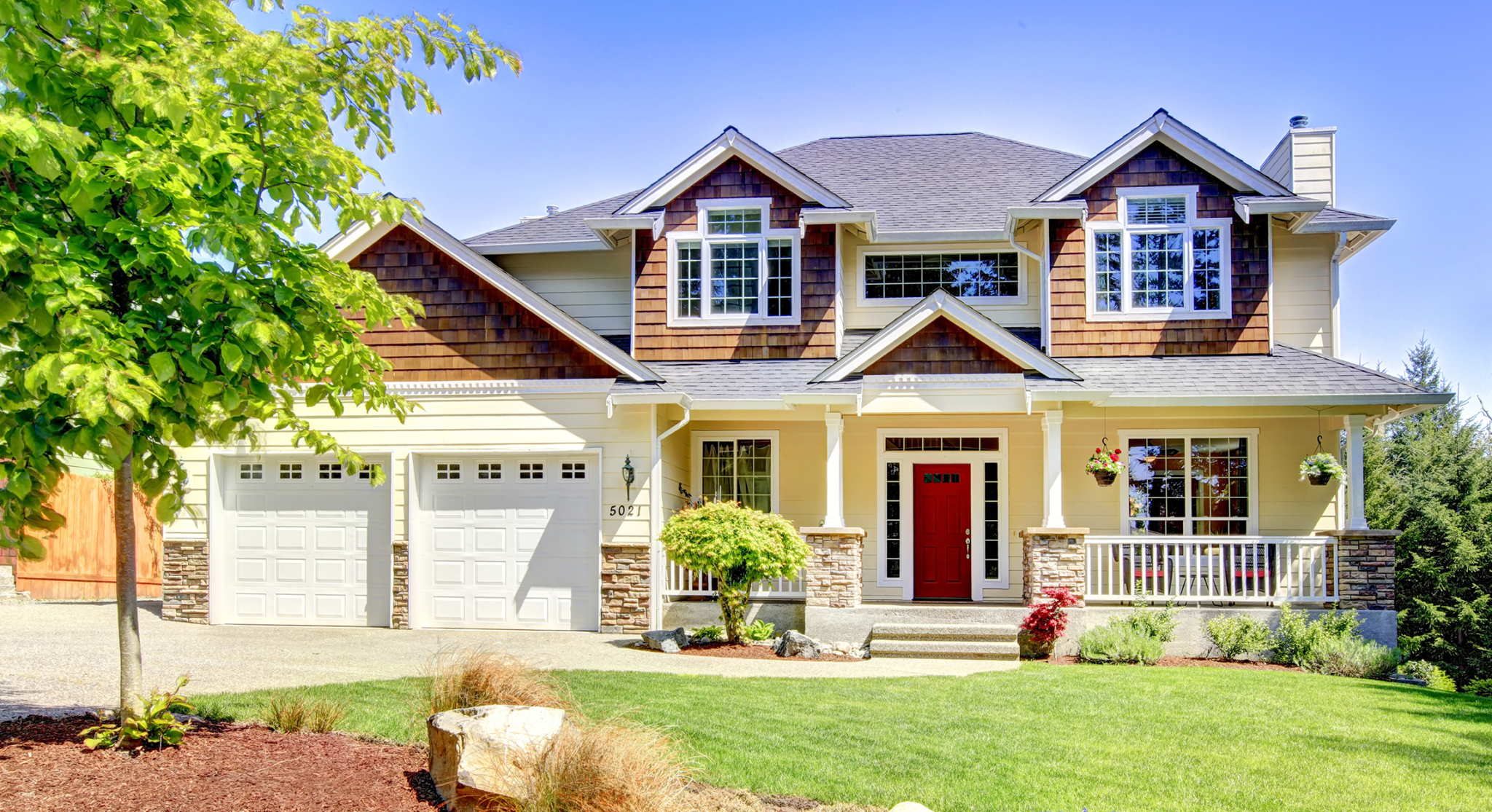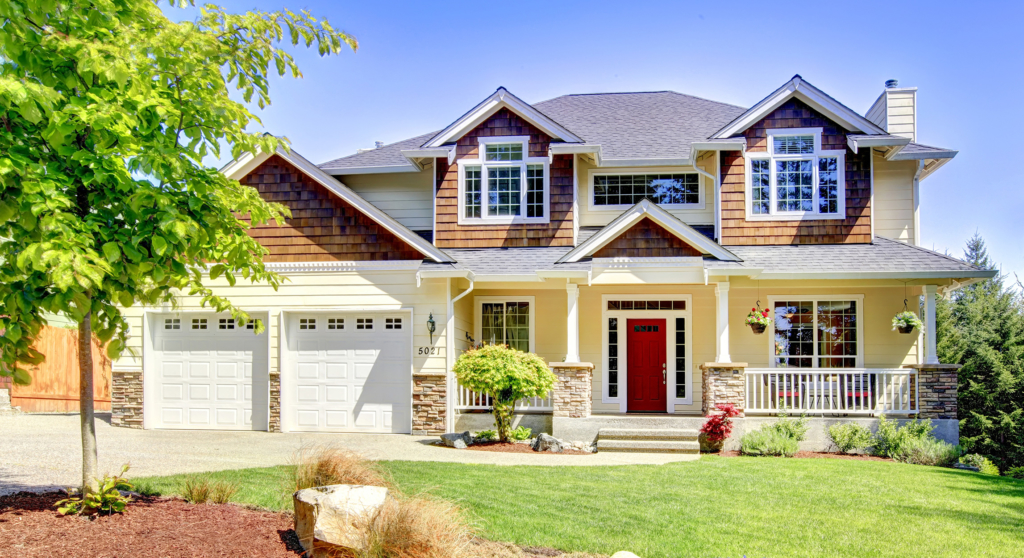 When it comes to safeguarding your home, the condition of your siding plays a crucial role! Damaged siding not only compromises the aesthetic appeal of your property but also leaves it vulnerable to external elements. In this brief guide, we will dive into emergency siding repairs and explore the signs that indicate your siding may need immediate attention.
Emergency siding repair doesn't have to be stressful; with the help of Tevelde and Co., your siding repair needs will be handled as quickly as possible in order to protect your Omaha home. Read on to learn more, and contact us today to schedule a free consultation!
Signs Your Siding May Need Emergency Repairs
There are several signs that your siding may need emergency repairs, including visible cracks, warping, holes in the siding, dry rot, or the presence of mold or mildew on the siding. It's essential to address these signs promptly to prevent further damage and maintain the integrity of your home's exterior.
Cracking, Warping, or Holes in Your Siding
If you notice cracks, warping, or holes in your siding, it is a clear indication that your siding needs immediate attention. These visible damages not only affect the aesthetics of your home but also can compromise the structural integrity of your property over time. Even tiny cracks can allow moisture to seep in, leading to extensive water damage and potential mold growth.
Dry Rot
Dry rot is a severe concern to homeowners, as it can cause significant damage to the underlying structure of your home in addition to your home's exterior siding. If you observe areas of decayed or crumbling siding, it's essential to address the issue promptly to prevent further deterioration. 
Mold or Mildew Growth
The presence of mold or mildew on your siding is not only unsightly but also poses health risks. Mold can spread rapidly and compromise the air quality inside your home; if you notice any signs of mold or mildew growth on your siding, it's crucial to take immediate action and contact a professional. 
Tevelde and Co. Offers Top-Rated Siding Repair and Replacement Services
At Tevelde and Co., we pride ourselves on being a reputable company that offers top-rated siding repair and replacement services. We specialize in several siding issues, including storm damage, worn-out sections, and general installation and maintenance. With our expertise in working with different siding materials like vinyl, fiber cement, and wood siding, we ensure that your home remains protected and visually appealing for years to come. Whether you need emergency repairs, or a complete siding replacement, Tevelde and Co. is a trusted choice for reliable and high-quality services.
Emergency Repair Service for Storm Damaged Siding
As a trusted Omaha siding contractor, we provide emergency repair services specifically designed to address storm-damaged siding. Severe weather conditions such as hailstorms or high winds can cause significant damage to your siding, leaving your home vulnerable. With our expertise and efficiency, our team is equipped to handle the necessary repairs promptly. Whether it's repairing cracks, replacing sections, or addressing other forms of storm damage, we will ensure that your siding is restored to its optimal condition. 
Siding Replacement for Worn-Out Sections
If your siding has worn-out areas that are beyond repair, Tevelde and Co. is proud to offer reliable siding replacement services. Our experienced team of contractors will assess the extent of the damage and carefully remove the worn-out sections of the siding. Next, we install new siding to restore the integrity and beauty of your home's exterior!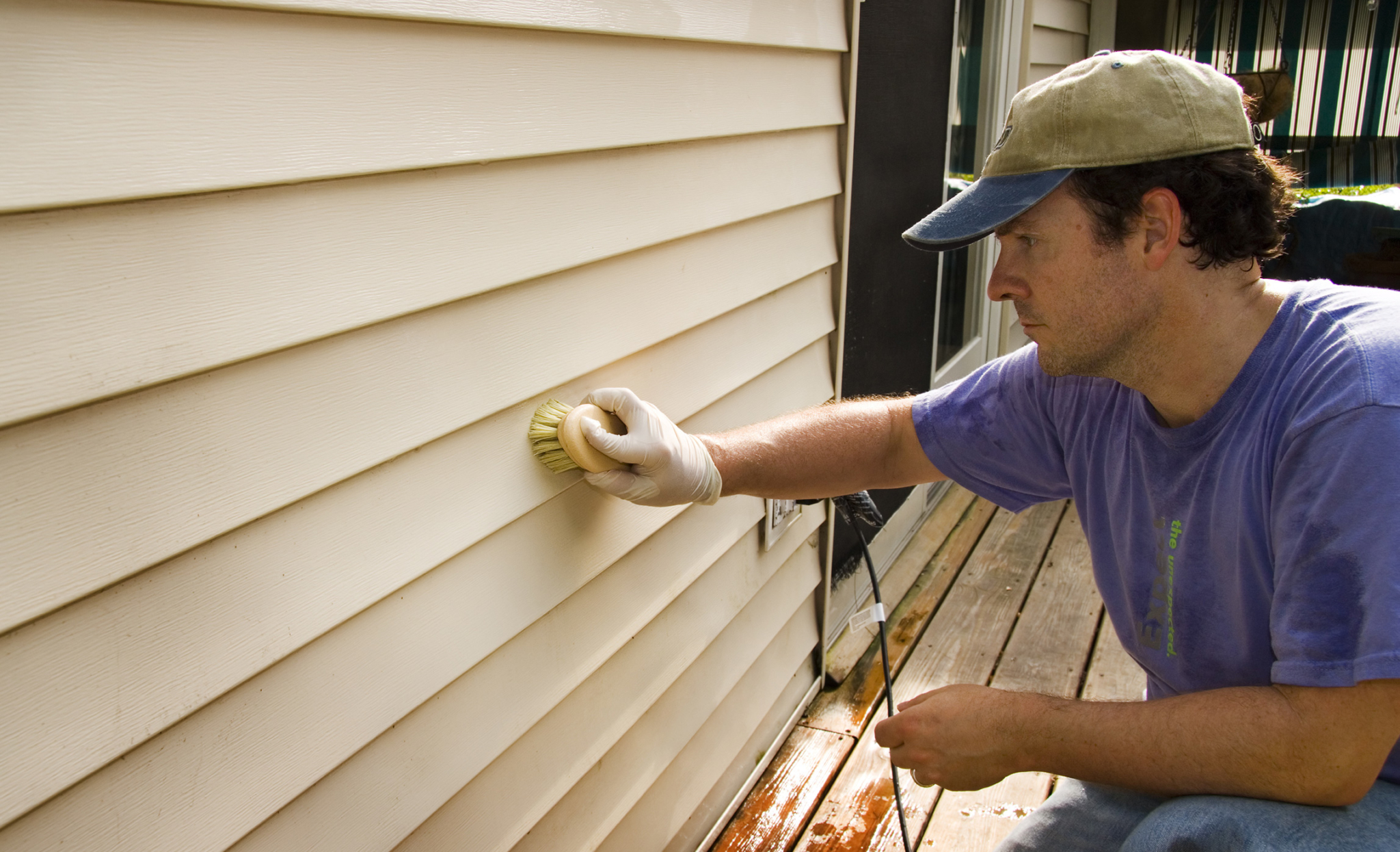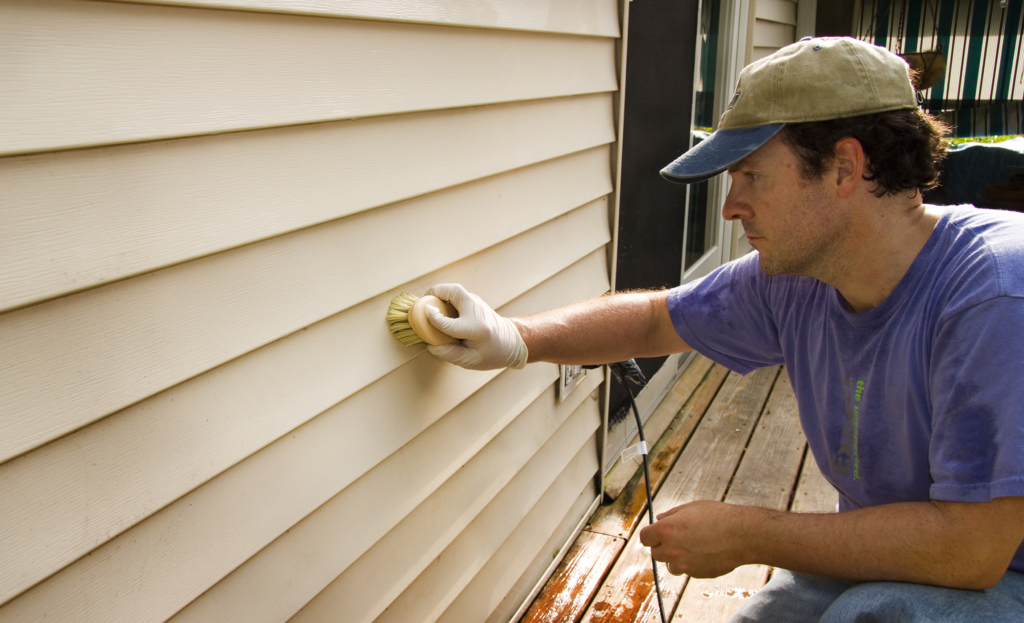 By replacing the worn-out sections, we can ensure that your home remains protected from the elements while enhancing its curb appeal. With our expertise and attention to detail, you can trust Tevelde and Co. to deliver a seamless and long-lasting siding replacement solution.
Installation and Maintenance of All Siding Types
Our team is well-versed in working with various siding materials, like vinyl siding, fiber cement siding, and wood siding. Our expertise allows us to handle installation and maintenance tasks for all siding types, ensuring that your home remains protected and visually appealing for years to come!
Expertise with Vinyl, Fiber Cement, and Wood Siding
Whether you prefer the affordability of vinyl, the durability of fiber cement, or the classic charm of wood siding, Tevelde and Co. has the necessary knowledge and experience to handle any type of siding installation or repair – contact us today for a free consultation!
We are Proud to be a James Hardie Preferred Contractor
As a James Hardie Preferred Contractor, Tevelde and Co. is proud of our commitment to delivering superior craftsmanship and outstanding customer service. Read more about our James Hardie partnership here!
FAQs about Emergency Siding Repair
Omaha homeowners often have questions for our team, especially when it comes to their home's siding. We are here to address these FAQs and provide clarity and reassurance. But, as always, our knowledgeable team is ready to provide detailed answers and guidance tailored to each homeowner's specific situation – don't hesitate to reach out to Tevelde and Co. if you don't see your questions answered here! 
Can You Fix or Replace Just a Small Section of Siding?
Yes, we understand that not all siding damage and issues require a complete replacement. Our team can assess the damage and determine if a targeted repair or partial replacement is sufficient to resolve the problem.
How Much Does It Cost to Repair Siding?
The cost of your home's siding repair typically depends on various factors, such as the extent of the damage, the type of siding material, your home's square footage, and the labor involved, so it's tough to give a concrete answer to how much new siding can cost. Tevelde and Co. provides free consultations and estimates, allowing you to get a clear understanding of the costs involved before proceeding with the repairs. Contact us today to set up your free estimate and get a detailed quote on how much it will cost to repair your siding!
What is the Most Durable Material for My Home's Exterior?
We recognize that durability is a crucial consideration when choosing siding materials. We can guide homeowners on the most durable options for your home's exterior; our siding experts will help you make an informed decision based on your specific needs and preferences!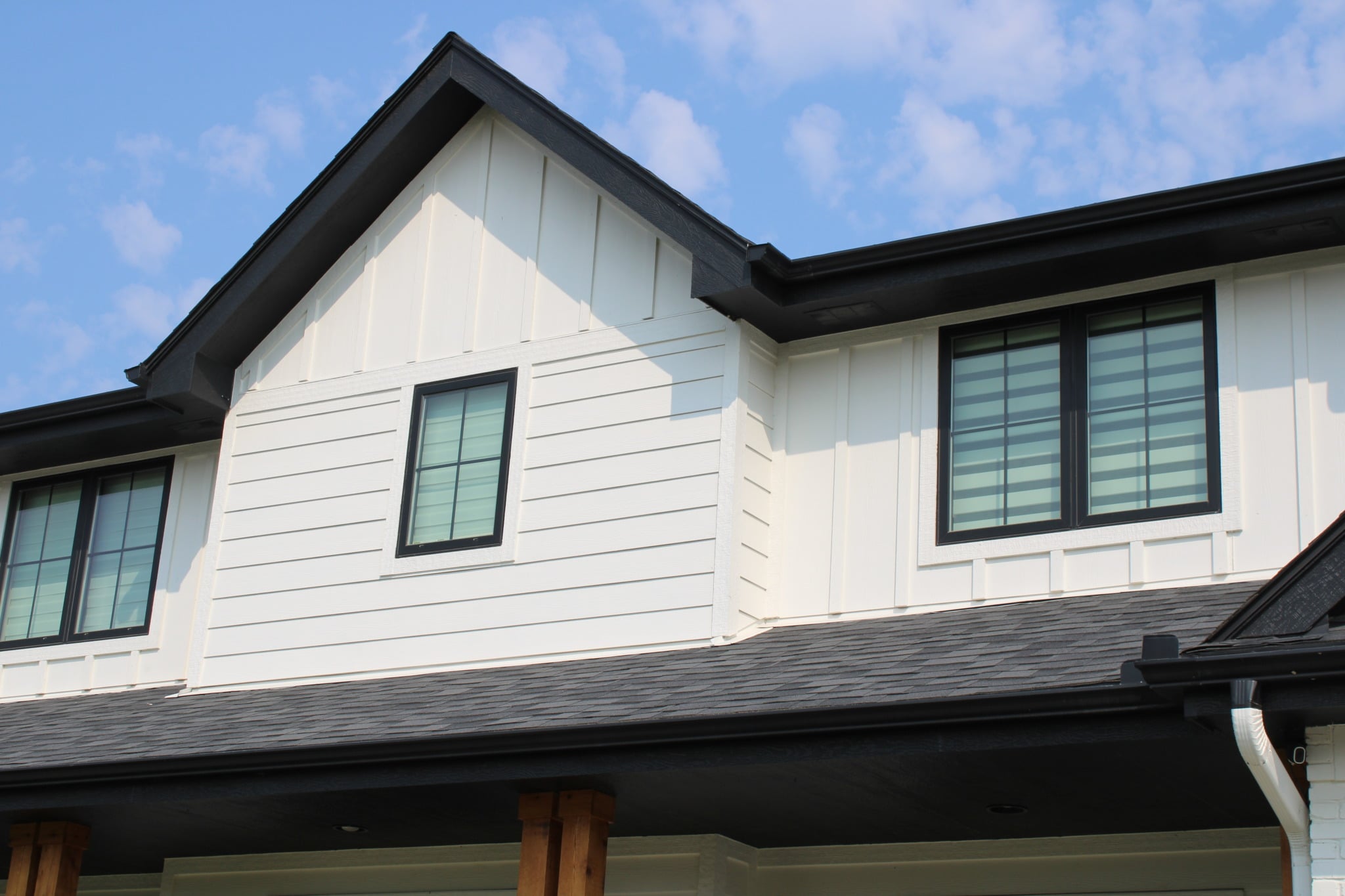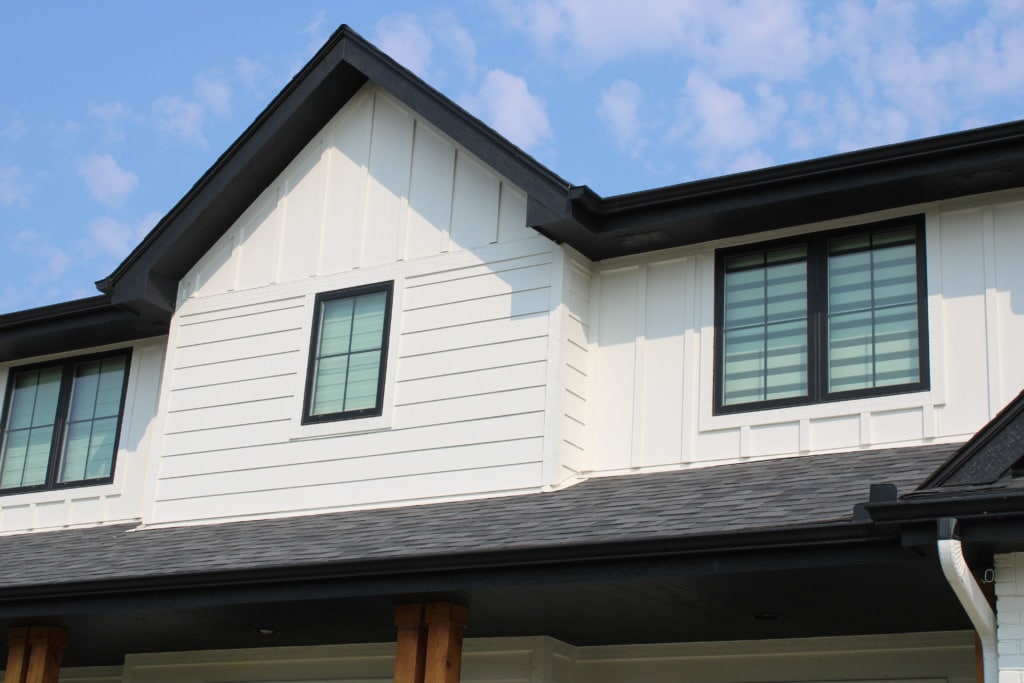 Why Trust Tevelde and Co. with Emergency Siding Repair in Omaha?
At Tevelde and Co., we pride ourselves on being a trusted provider of emergency siding repair services in Omaha. With over ten years of experience and dedication to delivering exceptional craftsmanship, you can trust us to handle your home's siding needs with integrity and professionalism. When you choose us for emergency siding repairs, you can expect experienced professionals who offer emergency services and go above and beyond to ensure your satisfaction for years to come! 
Experienced Professionals with Integrity
We take great pride in our team of experienced professionals who approach every project with integrity. With years of industry knowledge and expertise under our belts, we have honed our skills to provide top-notch siding repair services. Our commitment to integrity means that we prioritize transparency, open communication, and delivering results that exceed your expectations. You can trust that when you choose us for your siding repair needs, you are working with professional siding contractors who provide the highest quality service while upholding the highest ethical standards! 
Helping Homeowners in Omaha Since 2013
Our team has established a strong reputation for delivering exceptional siding repair and replacement services in the Omaha area. We have been helping homeowners in Omaha since 2013, and our track record speaks for itself. Over the years, we are proud to have helped countless Omaha homeowners protect their homes and restore the beauty of their exteriors.
Contact Us Today for a Free Consultation
If you're facing siding issues that require emergency repairs, Tevelde and Co. offer a free consultation to assess the condition of your siding and provide expert recommendations. Our friendly and knowledgeable staff will guide you through the process and answer any questions or concerns you may have. Contact us today to set up your free consultation!

"High quality work, great pricing, and absolutely zero hassle or stress! Thorough explanations of exactly what you're paying for and why."
— BRANDON L.