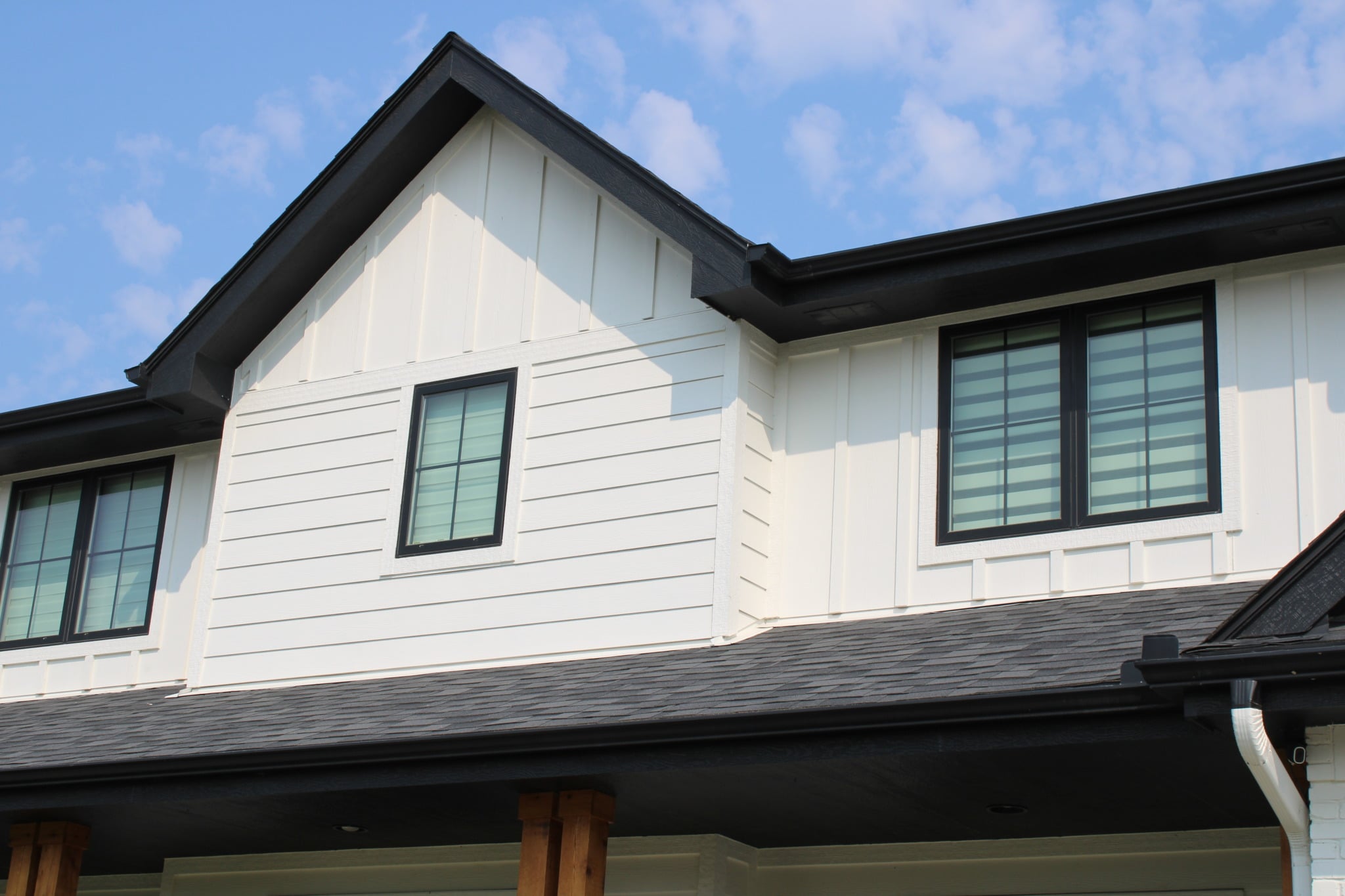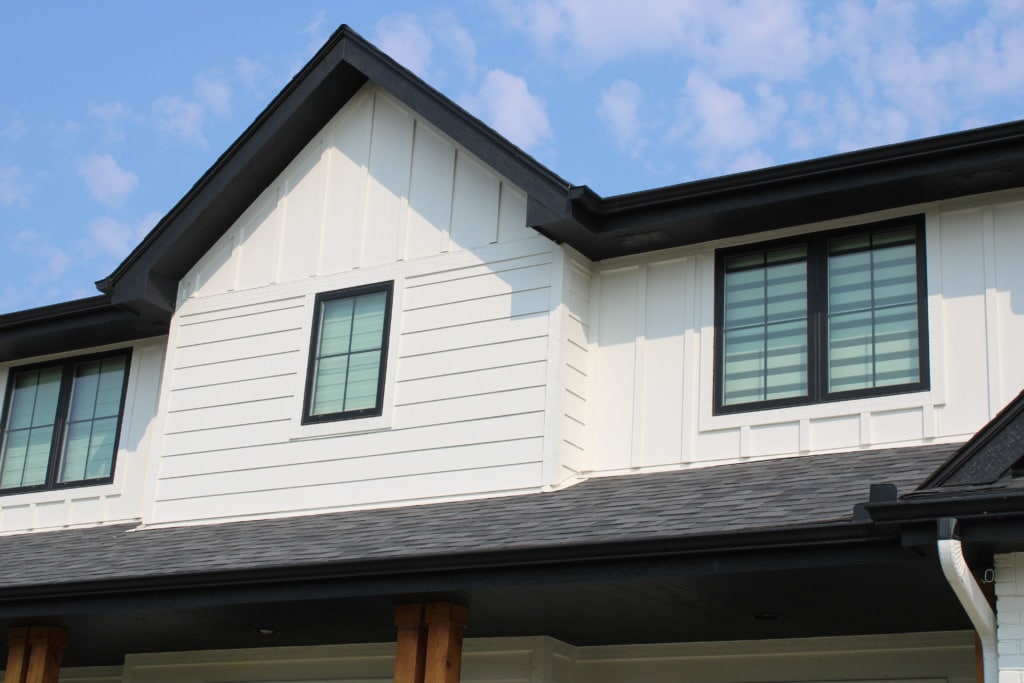 Painting a home's exterior can be a great, simple way for a homeowner to spruce up their property, but that doesn't mean it's always as straightforward as purchasing and applying paint! Hiring a professional contractor like Tevelde and Co. can significantly speed up the process and ensure long-lasting, vibrant results. Read on to learn what goes into our exterior house painting services, and contact our team today for a free consultation and estimate!
What Goes Into Painting a Home Exterior?
The process of exterior house painting requires prep work and a few key steps that should be followed in order to ensure that your new paint job is attractive, weather-proof, and long-lasting. From color selection to the final brush stroke, Tevelde and Co. has got you covered!
Select Your Desired Colors and Accents
The first step to any exterior painting project is selecting the right primary and accent colors. This is doubly true for an exterior project, as your home's outside appearance sets the tone for visitors or streetside viewers who happen to see your house! Additionally, your home's paint job may be an important factor in your property's resale value.
The paint colors you choose depend on what you're looking for in your home's appearance. Are you looking to stand out and have an eye-catching home, or are you trying to have your home appear neutral and cohesive with its surroundings?

Clean and Repair Your Home's Siding
Before any painting project begins, you will need to repair any damage to your home's siding – a professional contractor can help greatly in this area! We can help with this! Additionally, you'll need to clean your home's exterior surfaces quite thoroughly before applying your new coat of paint. Exterior paint has difficulty adhering to dirty surfaces, and cleaning the outside of your home can help your paint job last longer without chipping or flaking away.
Scrape Away Any Loose Paint
As with dirty exteriors, paint has difficulty clinging to loose or chipped layers of paint beneath it. Homeowners looking to repaint their homes will need to scrape all over their property for loose, chipping, or otherwise old paint in order to secure a flat surface for the new paint to cling to. Tevelde and Co. is happy to help homeowners with the repair, cleaning, and surface preparation before a big paint job!
Caulk the House's Trim
Caulking is an important part of weather-proofing your home, and it always needs to be done prior to painting! Sealing up the gaps in your home with caulk before you paint is important because it helps to keep any exterior paint from seeping into the inside of your home. Additionally, caulking can help make your home more water-proof and energy-efficient, and doing it before your new paint job means that you won't have to go back and repaint it later!
Before you caulk, be sure to remove any old caulk from the gaps which you're sealing. Furthermore, be sure to wait at least 24 hours after caulking before you begin to go back over those areas with paint. Caulk can take about a day to fully dry, and painting over wet caulk may smear it or otherwise ruin your home's finish.
Protect Your Exterior Lights, Doors, and Windows Before Applying Paint
Even though you won't have your living room floors to worry about, painter's tape, garbage bags, and drop cloths can help tremendously with an exterior paint job as well! Just as you would cover baseboards, flooring, and wood detailing when painting your interior, it's important to cover your exterior lights, doors, and windows before applying paint in order to ensure a smooth and beautiful final product.
FAQs About Home Exterior Painting
As a trusted painting contractor in Greater Omaha, our team receives lots of questions in the field. Below are some of the most frequently asked questions that we receive! Feel free to contact Tevelde and Co. for more information regarding any of our home exterior services.
Should I Paint My House on My Own?
The question of whether homeowners should hire a professional or DIY their home exterior paint job really depends on the individual homeowner. Painting an entire house, and doing it well to ensure that every surface is cleaned, caulked, and covered before painting begins, can be an overwhelming task! A good paint job will take many hours, and a lot of patience and precision, and many homeowners simply don't have the skill set to do it themselves. We recommend contacting a professional painting company to ensure a pristine and long-lasting result!
How Much Does It Cost to Paint a House Exterior?
Generally speaking, the cost of painting an entire home's exterior can vary widely depending on a number of factors, including the type of paint, the quality of the labor involved, and the size of your home. It's best to reach out to a few painting contractors in order to get an accurate estimate for your unique property.
What are the Benefits of Hiring Professional Painters?
While DIYing your home's exterior may sound enticing due to the added savings, hiring professional painters can come with a number of benefits that doing the job yourself might not include! Such as an eye for what needs to be repaired before hand, equipment to reach the higher sections such as scaffolding and the warranties that come with the work.
Increase Your Home's Property Value and Curb Appeal
Professional painters can give your home's paint job the attention it needs to look its best, improving your home's curb appeal and, in turn, improving its property value. If you're just looking to do small upkeep on your home, a DIY job may do the trick, but if you're trying to sell your home or otherwise improve its market value, a professional job is what you need!
Ensure a Job Well Done
Professional painters will have a lot more experience with undergoing large painting projects than the average homeowner will, which means that they will have the knowledge, the tools, and the patience to ensure that your home's exterior is done well! For many DIYers, jobs like these just take too much time and energy, and even at the end of many hours of hard work, the end result is sometimes lackluster. By contrast, professionals can deliver a guaranteed better product at the end of the project.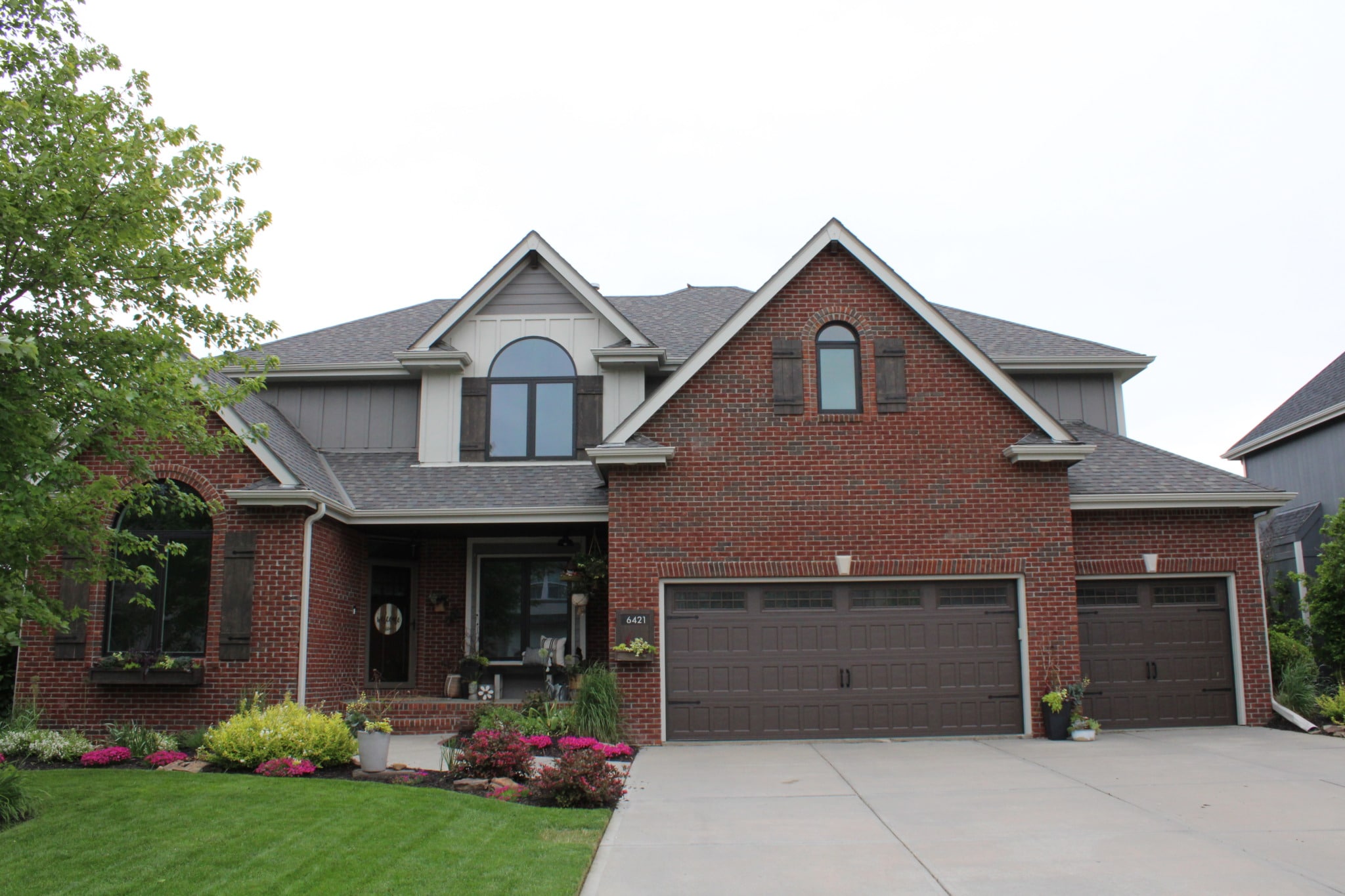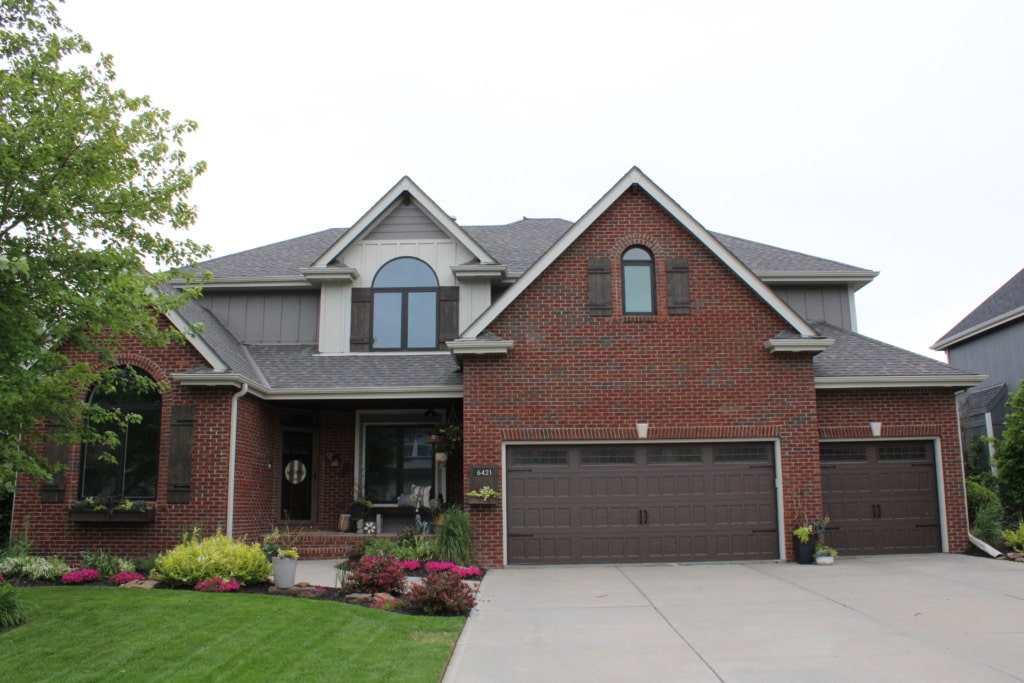 Tevelde and Co. Provides Top-Rated Exterior Services for Homeowners
Looking for top-rated home exterior services in the Omaha area? Tevelde and Co. has you covered, from siding repairs and replacements to window repairs, roofing jobs, painting, and more! Reach out today for more information and to schedule a free estimate!
Solutions for Painting, Siding, Roofing, Windows, and More
Our team of highly skilled contractors is well-versed in the process of painting and repainting residential properties, so if you're looking to maintain your home or improve its property value with a fresh coat of paint, we can help! Additionally, we offer further exterior services, including top-rated solutions for siding, roofing, windows, and more, so we can help keep your home in tip-top shape all year round!
Trusted Customer Service in Omaha Since 2013
Tevelde and Co. has been serving the Omaha area for over a decade now – that means over a decade of experience and over a decade's worth of satisfied clients! We take immense pride in being local experts in our community. Check out our past projects here!
Contact Us Today for a Free Consultation and Estimate
Ready to get started? Contact us today for a free consultation and estimate!

"High quality work, great pricing, and absolutely zero hassle or stress! Thorough explanations of exactly what you're paying for and why."
— BRANDON L.