TeVelde And Co. Named Best of Omaha Siding!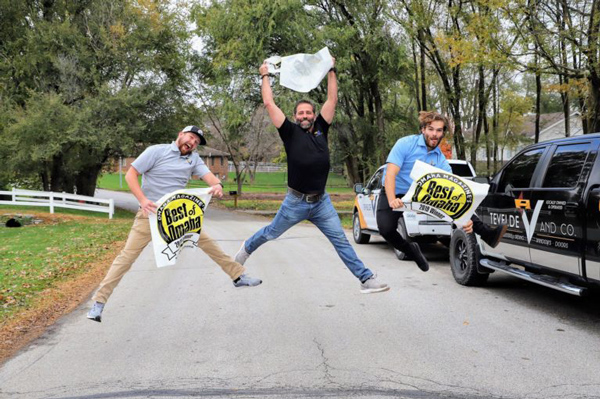 It takes a village to run a successful business. It starts with the team behind the business and it extends to the family who supports that team, friends in the community, and customers who are willing to put their trust and hard earned dollars behind what you do every day.
As a roofing and siding company that has kept a focus on high-quality work earning the trust of our customers and referral sources by adding value to our services, we are proud that our hard work and focused effort's have resulted in this recognition.
As with roofing materials, siding comes in many options and one of our favorite aspects of working with our clients is to help them determine the right type of siding that fits best with their needs. Perhaps you need to consider the level of maintenance involved with siding, whether or not you want to be able to paint your house every 10 years, or what will give you the best quality that fits within your specific budget. However you need to approach improvements to your home, we are there to guide you in the right direction and ensure that the finished product is exactly what you expect.
We remain grateful for the continued loyalty and support of the Omaha company. TeVelde and Co. being named the Best of Omaha siding was a great honor for our family owned company. ~ Todd TeVelde
We will always do what is right and strive to build relationships. Our focus isn't on winning, rather it's on being a trusted resource in our community. Still, your vote for us leaves us humbled and grateful. We strive to bring a visible difference to the work we do through the ways we build relationships with our customers, to the ways we interact and support our community, and through ways we grow and continue to improve and expand the ways we help our customers when they need it the most.
We are beyond grateful for being selected Omaha's Best in siding this year.