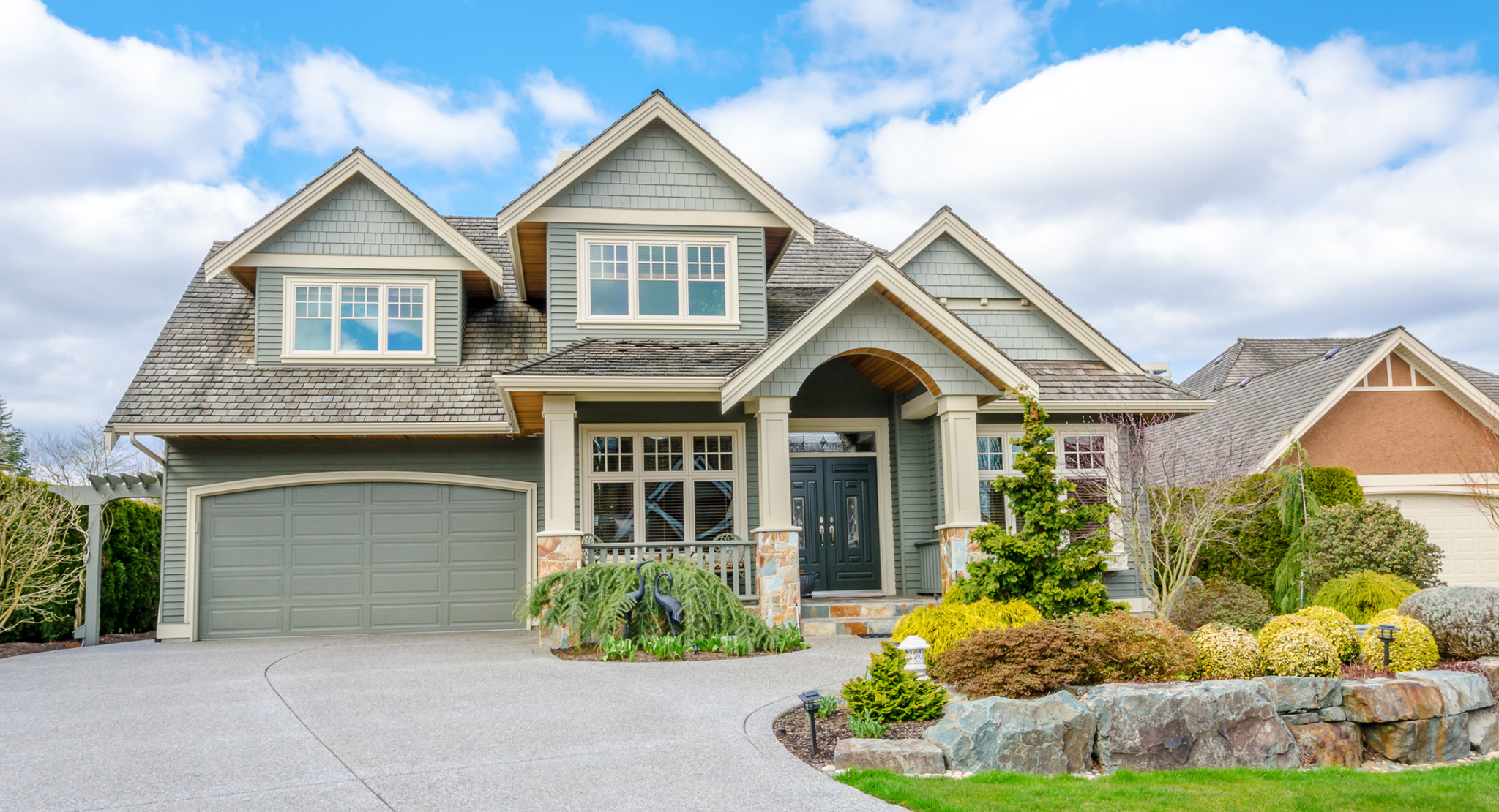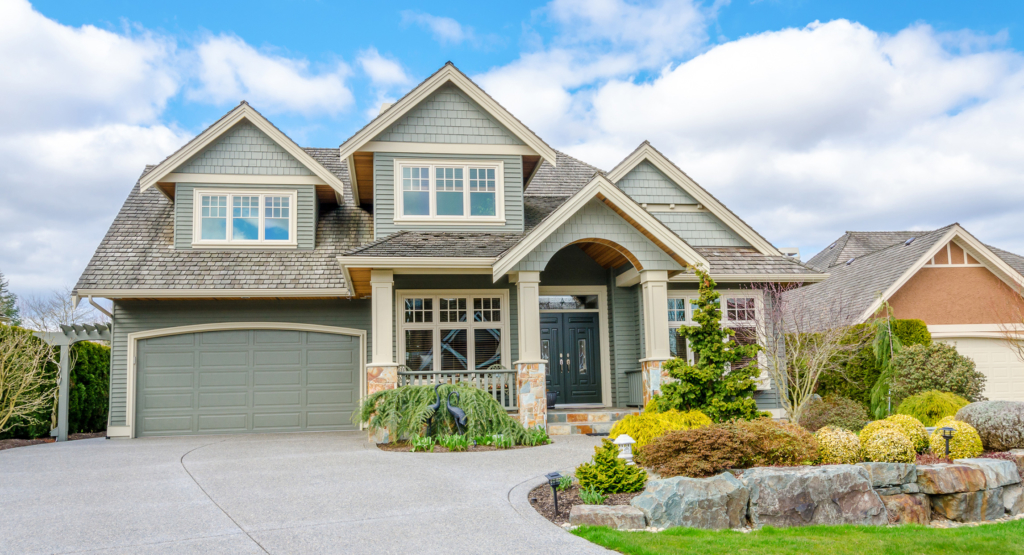 When it comes to the aesthetics and functionality of your home's exterior, the importance of trim cannot be overstated! While it may not always be the first thing you notice, your home's outdoor trim plays a vital role in defining your property's architectural character, adding curb appeal, and protecting it from the elements. From siding and fascia to window and door trim colors, and even the exquisite decorative molding, each aspect of a home's exterior trim contributes to its overall visual appeal and structural integrity.
In this short guide, we'll delve into the various facets of home exterior trim, explore a wide range of popular trim materials, and highlight why Tevelde and Co. is a trusted contractor for your exterior needs in Omaha!
What are the Key Aspects of Home Exterior Trim?
There are many parts to cohesive and beautiful home exteriors, including siding accents, fascia, windows, doors, and more. Read on to learn about creating an exterior that brings added curb appeal and value to your property!
Siding and Fascia
Your property's siding and fascia work in tandem to create a seamless transition between your home's siding and the roofline. While they undoubtedly can enhance the visual appeal of your property, their primary function is to provide protection against moisture infiltration and pests. Well-maintained siding and fascia can extend the lifespan of your home's exterior while helping it look its best.
Window and Door Trim
Your home's window and door trim are multi-purpose elements of exterior design; these trim components serve both functional and decorative purposes! Well-done trim can frame your windows and doors, adding a touch of style to your home's facade while also helping to seal gaps and prevent drafts.
Exterior Molding and Decor
Exterior molding and decorative trim are akin to the finishing touches on a masterpiece. Available in an array of shapes, sizes, and styles, these intricate exterior details allow homeowners to personalize their home's aesthetics and provide a unique, finished look! These small, yet impactful features can transform a plain facade into a visually captivating one, increasing your home's overall curb appeal and value.
Value Addition Through Curb Appeal
Often referred to as "the icing on the cake," your home's trim has the potential to elevate its curb appeal significantly! These finishing touches on your house can capture the attention of passersby and potential buyers alike. A well-designed and meticulously maintained exterior trim can also increase the value of your property!

Popular Trim Materials for Homeowners
From wood, to PVC, fiber cement, and more, there are many different materials for homeowners in Greater Omaha. What you decide for your home's exterior will ultimately come down to your preferences, budget, and house aesthetics.
Wood Trim
Traditional and versatile, solid wood trim has been a go-to choice for homeowners seeking a classic and warm appearance. Wood trim adds character and depth to your home's exterior; however, it does require regular maintenance in order to protect it and keep it looking nice all year round! This maintenance will include periodic painting and staining to keep the wood performing its best.
PVC Trim
PVC (polyvinyl chloride) trim is celebrated for its remarkable durability and low maintenance requirements once installed. PVC is resistant to moisture, insect damage, rot, and decay, making it a good option for property owners seeking long-lasting trim solutions!
Polymer Trim
Polymer trim materials offer the aesthetic appeal of wood but without the maintenance hassles! Its coated exterior is resistant to moisture and warping, which makes it an ideal material for homeowners needing low-maintenance solutions and houses located in humid climates.
Fiber Cement
Fiber cement trim provides the rich appearance of wood combined with superior durability and resistance to color fading and weathering! Made from a mix of Portland cement, sand, water, and cellulose fibers, this type of trim is a favored choice for homeowners seeking both aesthetic charm and longevity in their materials.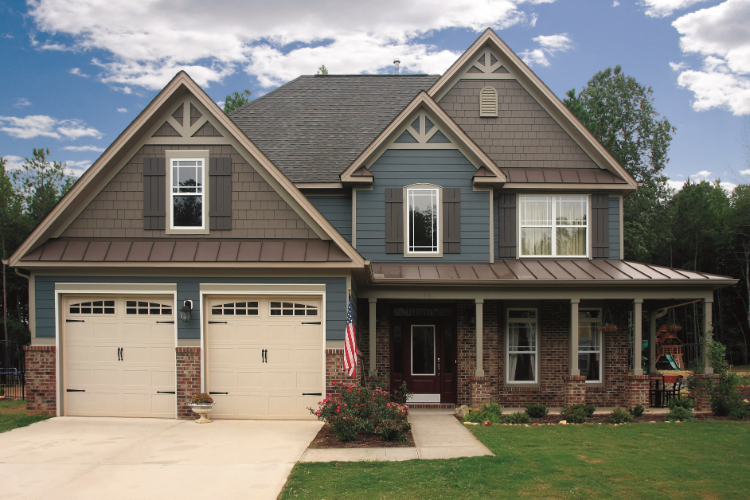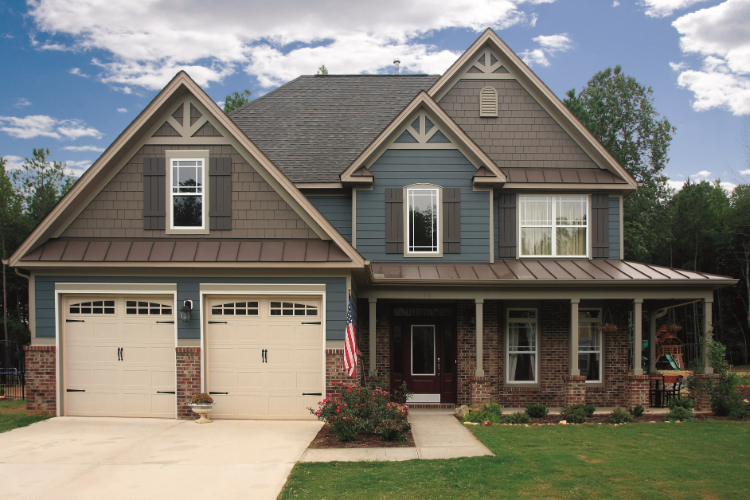 Why Choose Tevelde and Co. for Your Home's Trim?
When it comes to selecting a contractor for your home's exterior needs, you want a local partner you can trust—one with a proven track record, a commitment to excellence, and a passion for enhancing the beauty and functionality of properties in the area. Tevelde and Co. is proud to embody all of these qualities and more, making us the ideal choice for your home's trim installation and maintenance!
We've been serving the Omaha community for over a decade, contact us today for more information and a free consultation.
Trusted Local Experts Since 2013
Over the last decade, Tevelde and Co. has firmly established ourselves as a reputable name within the community of Eastern Nebraska. Our expertise with home exterior and roofing solutions extends across the region; we've got the professionalism and tools to get the job done right! Check out our past project gallery here.
Top-Rated Exterior Solutions Throughout Omaha
Our team excels in delivering top-rated exterior solutions that not only enhance your home's curb appeal, but also improve its functionality and overall value! Whether you require siding updates, roofing repair, window replacement, or decorative trim services, we are committed to delivering exceptional results for our customers!
Contact Us Today for a Free Consultation
If you're ready to transform your home's exterior into a masterpiece with expertly crafted trim, contact our team at Tevelde and Co. today. We offer free consultations and estimates on all of our top-rated services in Omaha!

"High quality work, great pricing, and absolutely zero hassle or stress! Thorough explanations of exactly what you're paying for and why."
— BRANDON L.