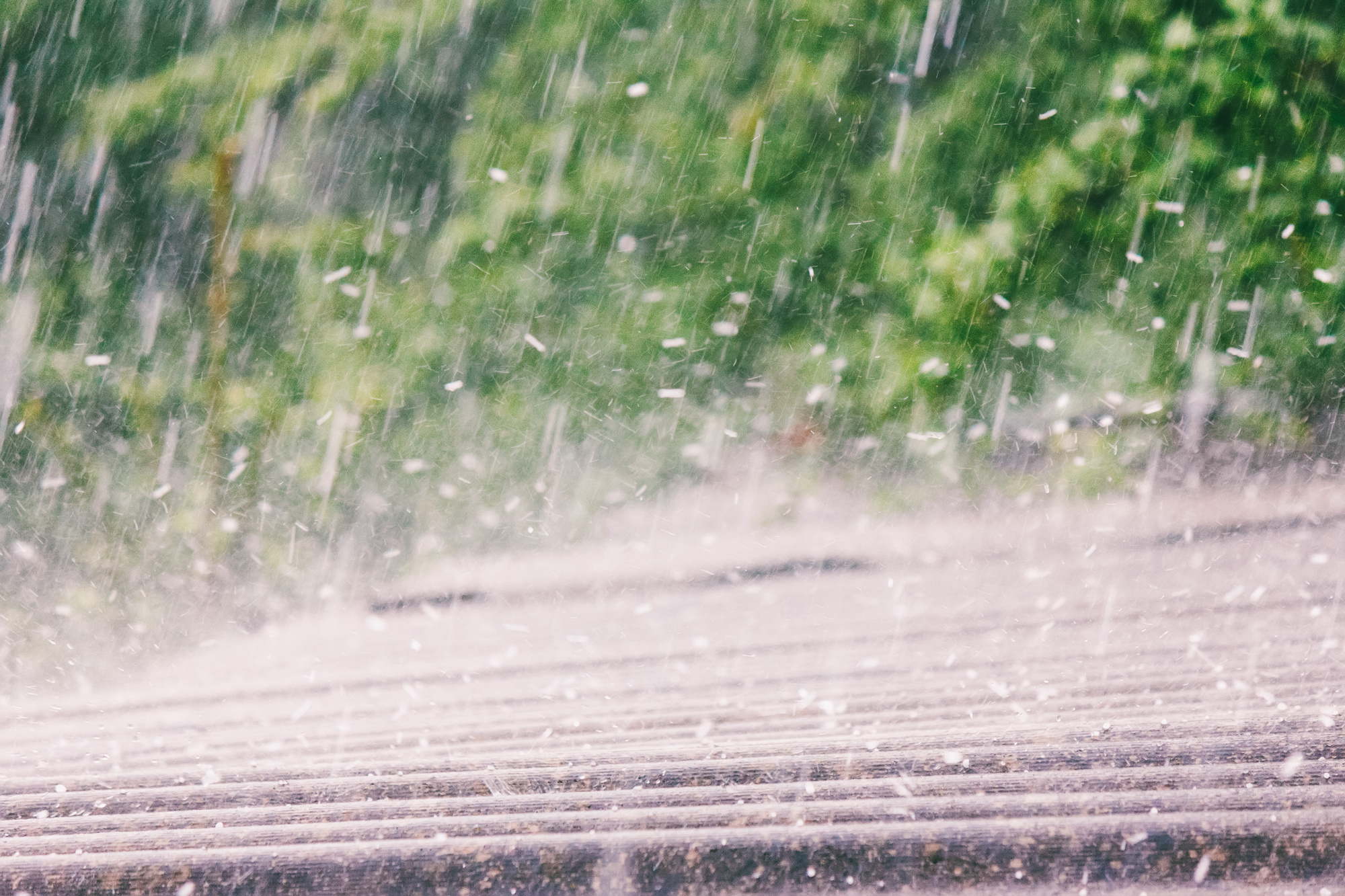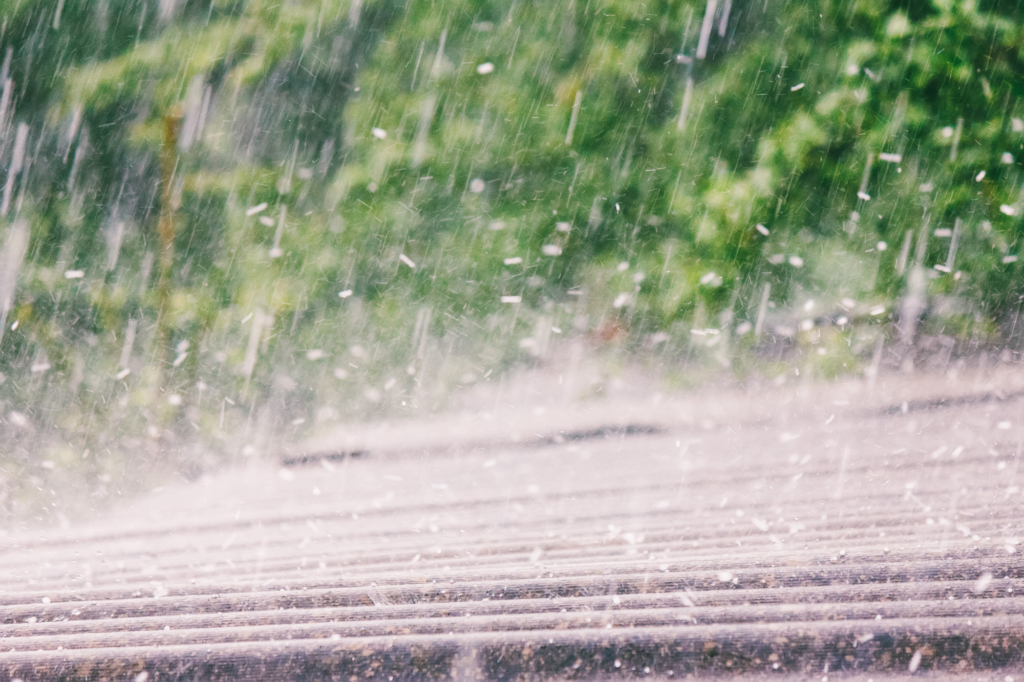 Omaha, Nebraska is no stranger to damaging weather. Tornados, snow storms and thunderstorms can wreak havoc on homes and businesses throughout the region.
Hailstorms are another threat that homeowners should be aware of and prepared for in Omaha. Read on to learn more about hail damage repair in our brief professional guide!
How Do I Know If My Home Suffered Hail Damage?
Identifying hail damage can be tricky. While you can inspect some aspects of your home's exterior fairly easily, identifying hail damage on your roof is more difficult and, in most cases, outright dangerous!
So, what are some things that homeowners can look for? Let's explore more.
Identifying Hail Damage on Your Home
There are certain tell-tale signs of hail damage on your home. These include various sizes of dents, cracks, and discoloration. You can also spot hail damage on the materials of your roof, like your shingles. Even though some of the signs may be obvious, your safest bet is to contact a professional for a thorough inspection before putting yourself in an unsafe position.
Loose Granules on Your Shingle Roof
A professional can help you quickly spot roof damage after a storm. If the hailstones were large enough, or the storm had high winds, asphalt shingles will break apart, leading to loose granules scattered about.
Hail can damage the shingle by dislodging granules. As a result, the asphalt shingle itself will age quicker because the granules are no longer in place to protect the asphalt shingle from the sun.
As a homeowner, you can also check the ground outside of your home for any loose shingles or shingle granules. You may see shiny bits on the ground or pieces of asphalt on your bushes as a result of the storm.
Dents in Your Gutters, Downspouts, or Siding
The first things you may notice after a hail storm are dents in your gutters, downspouts or siding. Visible damage will depend on how bad the storm was. If the hail was fairly small, you may not see much structural damage to these parts of your home because they are made of sturdy materials.
However, if you experience larger-sized hail and notice dents of that size, you can probably assume your roof took a hit as well, without having to climb on top of it – it's time to call a professional!

Cracks in Roofing Materials
You'll only be able to spot cracks in roofing materials if you are able to get up to the roof level, which is not advised for homeowners to do on their own. Cracks in roofing materials are harder to spot because they may still look intact to the naked eye. It's always best to consult a trusted roofer to inspect your roofing materials.
High winds can also cause a shingle to come loose, but the shingle could lay back down flat and you would never know. Unless you were watching the roof shingles while the wind was blowing them up, it would appear they were still connected when in reality they have been disconnected from the roof deck.
Contact a Professional for a Trusted Inspection
As we've mentioned, you should contact a professional for an in-depth roof inspection after a bad storm or if you notice any of the signs of storm damage listed above. The sooner the better, as even a small fracture can lead to extensive water damage!
Tevelde and Co. are experienced roofers who have seen it all. We know what to look for after a hail storm and can quickly assess where repairs are needed – reach out to us today if you suspect your roof was recently damaged.
Why is Repairing Hail Damage Important?
Repairing hail damage quickly is important because if left untreated, can lead to long-term damage that is even more costly to repair. Small cracks and fractures in your roofing and siding materials can let water inside your home, damaging walls, drywall, and even leading to electrical damage!
Preventing Further Damage Down the Line
Once your shingles, gutters, or siding are damaged by hail, your home is exposed to the outside elements. Inspecting and fixing hail damage when it happens is the only way to guarantee your home won't experience damage down the line.
Often, homeowners notice a leak when it's too late. A bloated wall or a water ring signal damage from an issue that may have occurred weeks or months ago, often requiring much more extensive repairs.
Stopping Water Damage within Your Home
The best way to stop water damage within your home is by inspecting and troubleshooting issues early. Often, hail storms occur and pass quickly, leading homeowners to believe their home was spared from any damage. However, this is often not the case. Even small pieces of hail can propel toward your home at high speeds, leading to small cracks and fractures that allow water to enter your home. Over time, these cracks enlarge and allow even more water to enter.
Keeping Your Home Sealed and Secure
Keeping your home sealed and secure is the only way to prevent water damage and leaks. It's much easier to repair a small crack rather than an entire portion of a roof or worse, the entire roof itself!
A professional can quickly assess which areas of your home's exterior need to be fixed, and patch and seal them so that your home's interior stays secure.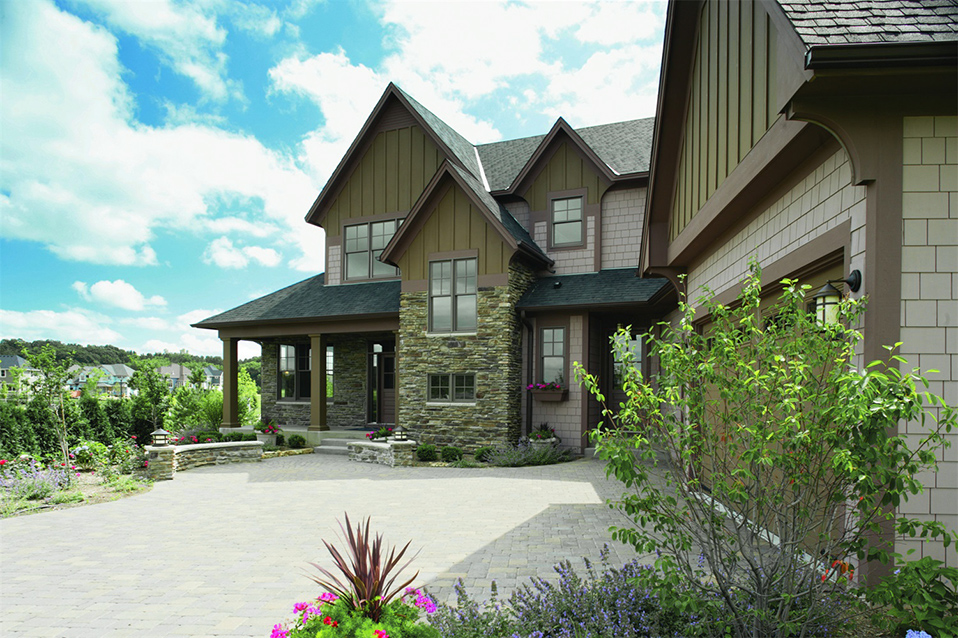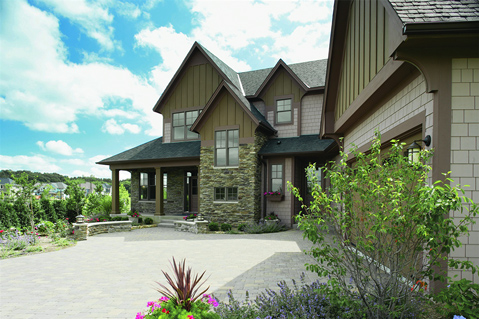 Tevelde and Co. Provides Top-Rated Services for Hail Damage Repair
Our team at Tevelde and Co. provides top-rated services for hail damage repair and takes pride in keeping you and your family safe from the elements!
Our detailed and professional experts know exactly what to look for after a storm has occurred, from structural to cosmetic damage – reach out to our team today for more information on scheduling an inspection.
Inspections and Repairs in Greater Omaha
Tevelde and Co. offers trusted inspections and roof repairs for Omaha residents for everything from hail and wind damage to normal wear and tear. The best way to avoid costly repairs or complete roof replacements is with routine maintenance and post-storm inspections.
Hail Damage Roofing Repair
If you suspect hail damage has occurred to the outside of your home, give our team a call for an inspection. We will quickly assess all of the roofing materials, shingles, gutters, downspouts, and siding for any signs of damage. If we find issues, we'll guide you through the repair process and work with you on an estimate, timeline, and budget!
Professional Siding Solutions for Your Home's Exterior
Your home's siding doesn't just give your house a great look and feel, it also protects the inside of your home from water and other weather. Our professional siding solutions for your home's exterior give you the peace of mind you need to enjoy your home and keep your family safe.
Whether you need siding repair, or a complete siding installation, our team is ready to work with you to determine the best solution to fit your home's aesthetic and your family's budget! Contact Tevelde and Co. for more information or check out our Siding Guide here!
Trusted, Local Contractors Since 2013
Tevelde and Co. are trusted local contractors since 2013. Our team is proud to serve the Omaha, NE area because we are Omaha locals ourselves!
We enjoy serving the community we call home and want to provide the best service and value to our neighbors and be there for them in times of trouble. We have an excellent BBB rating and hundreds of 5-star reviews; our reputation speaks for itself!
Contact Us Today for a Free Consultation
Don't wait to inspect your hail damage. As we've mentioned, acting early is key! Our team is ready to work with you on a free inspection and estimate. We understand you have options, so we do our best to provide timely service and accurate estimating to get you the best value for your home.
Contact us today and let's get started on getting your home back in order!

"High quality work, great pricing, and absolutely zero hassle or stress! Thorough explanations of exactly what you're paying for and why."
— BRANDON L.