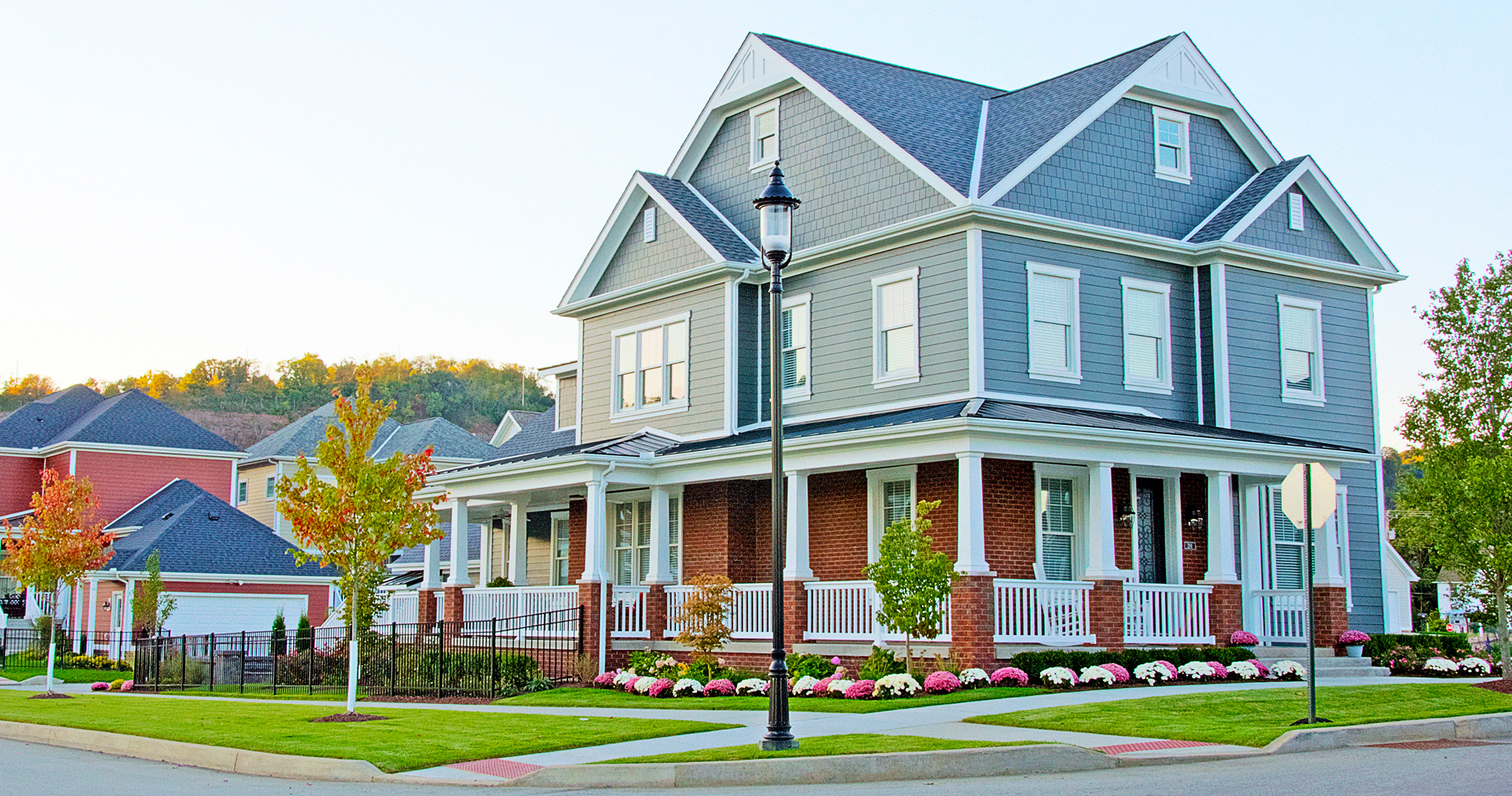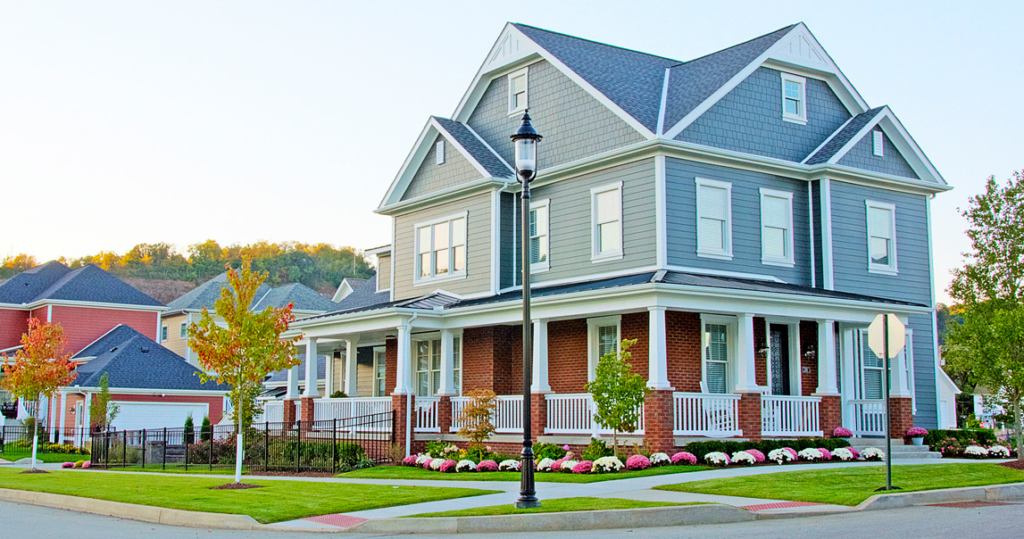 Choosing the best paint colors for your home's exterior is an exciting way to enhance its overall appearance. A fresh coat of paint can surely transform the look and feel of your home, giving homeowners a renewed sense of their house's beauty and character! In this brief guide, we will explore some of the most popular colors to consider for your home's exterior, while taking into account the latest trends and timeless choices that will help make your home stand out in the neighborhood!
Benefits of a New Coat of Paint for Your Home
Before we dive into the color options, let's first explore the many benefits of painting your house.
Increased Property Value and Curb Appeal
One of the main advantages of painting your home's exterior is the increase in property value! A well-maintained and pleasing exterior can significantly enhance curb appeal, making your home that much more attractive to potential buyers. Whether you plan to sell it soon or simply want to enjoy a beautiful home with a refreshing look, a fresh coat of paint can make a world of difference!
Added Protection Against the Elements
A fresh coat of paint not only can enhance the visual appeal of your house but also can act as a protective layer against the elements! Quality exterior paint will help shield your home from harsh weather conditions, such as rain, snow, and UV rays. By providing an added barrier against moisture penetration, a fresh coat helps mitigate damage and deterioration of the underlying materials, ultimately prolonging the lifespan of your siding.
Boost the Lifespan of Your Siding
As previously stated above, a new paint job can also serve as an added seal, preventing moisture from seeping into your home's siding and keeping rot and mold growth at bay. It also can help guard your siding against fading, cracking, and peeling, which can occur over time due to exposure to the sun. By investing in high-quality exterior painting, you can keep your siding looking fresh and vibrant for years to come!
What are Some Exterior Color Trends for Homes in 2023?
When it comes to choosing the right color for your home's exterior, it's imperative to strike a balance between your personal preferences, architectural style, and the latest trends.
Factor in Your Own Tastes and Preferences
Your home should always reflect your personal style and preferences. Consider the colors that resonate with you and create the desired mood or atmosphere. Whether you prefer bold and vibrant shades or subtle and neutral tones, choose a color that makes you feel happy and proud to call your house a home!
Don't Forget Accent Colors (Front Door, Windows, Trim)
In addition to the main exterior color, don't overlook the importance of accent colors. These include your front door, window frames, and trim color, as well as other architectural details of your property.
Try to select complementary or different shades that add visual interest and highlight the unique features of your home's design.
Top Exterior Paint Colors for Homeowners
Here are some of the top exterior paint colors that we are confident homeowners will love!
Warm Whites and Creams
Neutral shades like warm whites and creams continue to be popular choices for homeowners due to their timeless appeal and versatility. A neutral color can provide a clean and classic look that can complement various architectural styles and blend seamlessly with the surrounding environment.
Earthy Neutrals
Earthy neutrals, such as soft beiges and taupes, offer a sense of warmth and a connection to nature.
These colors evoke a cozy and inviting atmosphere while still maintaining a modern and sophisticated aesthetic.
Pale Greens
Pale greens have gained popularity with homeowners as they create a fresh and calming ambiance. These hues can range from subtle sage greens to muted mint shades, providing a tranquil and harmonious feel that works particularly well for homes surrounded by lush landscapes!
Black with White Trim (or Vice Versa)
For a bold and striking look, consider the classic combination of black and white paint. Black exteriors with white trim (or vice versa) can create a sophisticated and timeless look. This color scheme adds a touch of elegance and can make a statement in any neighborhood!
Dark Blues or Reds
Deep, rich blues or reds can bring a sense of depth and character to your home's exterior. These bold color schemes can make quite a statement while still maintaining a strong sense of sophistication; whether you opt for a deep navy blue or a rich burgundy, these shades can create a dramatic and eye-catching exterior for your home.
Classic Gray
Gray paint has become a popular choice for many homeowners in 2023 due to its versatility and modern appeal. From light and airy hues to deep charcoal tones, gray exteriors can help create a sleek and contemporary look.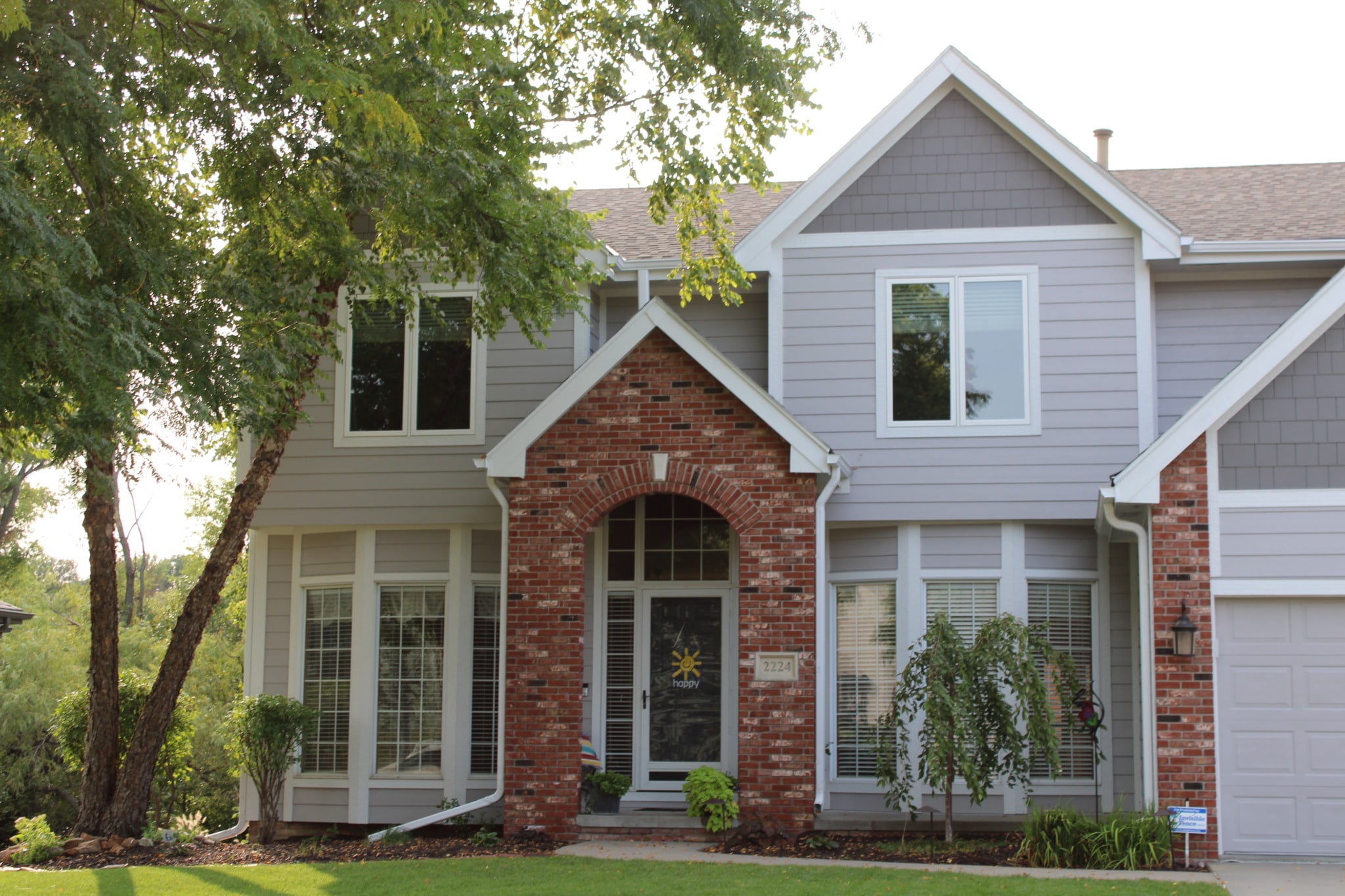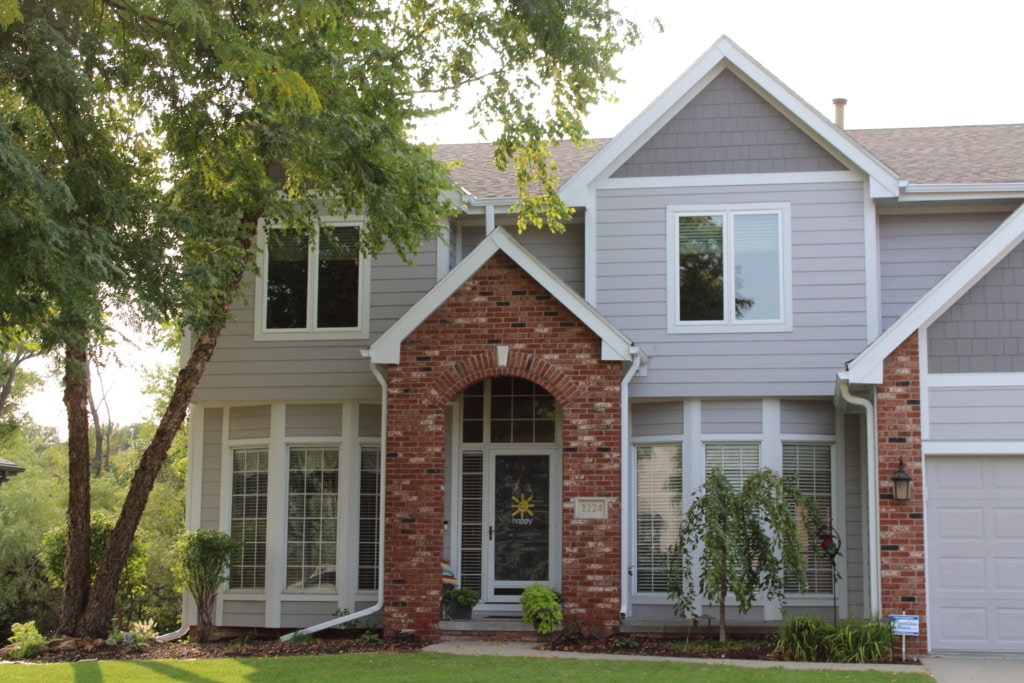 Tevelde and Co. is a Top-Rated Contractor in Omaha
When it comes to transforming the exterior of your home with a fresh coat of paint, it's essential to choose an experienced contractor for the job – Tevelde and Co. is proud to be a top-rated home exteriors contractor in Omaha, specializing in siding, painting, roofing, windows, and more. With over a decade of localized experience and knowledge, we take great pride in serving our communities of Greater Omaha! Contact us today for a free consultation and estimate.
Trusted Services for Siding, Painting, Roofing, Windows, etc.
At Tevelde and Co., we offer a wide array of services to enhance and protect your home's exterior. Our team of professional contractors are well-versed in all aspects of siding installation and painting. We work closely with our clients to understand their vision and bring it to life! Whether you need to update your home's siding or give it a fresh new look with a new coat of paint, we are here to help.
Contact Us Today for a Free Consultation
Ready to transform your home with a brand-new paint color? A fresh coat of paint not only enhances the aesthetic appeal of your home but can also provide valuable protection and longevity for your property.
With Tevelde and Co. as your trusted Omaha contractor, you can achieve stunning results and transform your house into a true reflection of your style and personality; contact Tevelde and Co. today to schedule a free consultation!

"High quality work, great pricing, and absolutely zero hassle or stress! Thorough explanations of exactly what you're paying for and why."
— BRANDON L.