The Storm Chasers Have Arrived
The Storm Chasers arrived  in Omaha within hours of the wind and hail storms in May. Trucks from Colorado, Kansas, Oklahoma and beyond could be seen driving throughout the Omaha metro area. In the days ahead, these storm chasers could be found placing their signs all over Omaha metro area giving homeowners the impression they are a local company.
The term storm chasers we are referring to are opportunists who are trying to make quick money off of you, your neighbors, and the Omaha metro area.
What and Who Are Storm Chasers?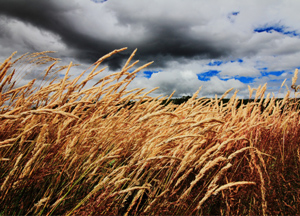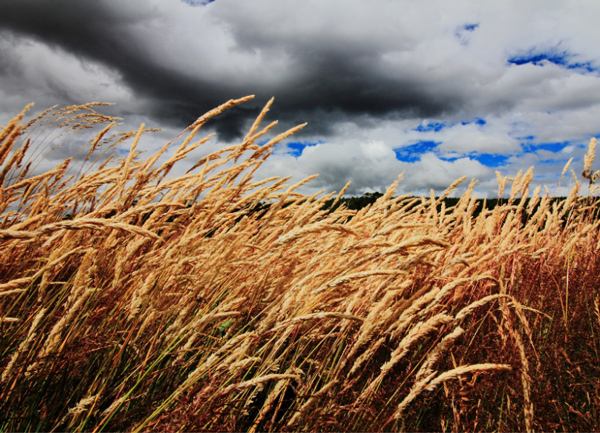 The storm chasers as we are referring to are roofing contractors who follow in the wake of severe weather incidents like wind, hail and tornadoes with hopes of doing a lot of roofing and siding  work. The work is usually done quickly and then, not surprisingly, they quickly disappear.
The storm chaser watches for severe weather to strike a region like Omaha.

Following the storm(s), the storm chaser quickly recruits a crew, travels to the impacted region and begins to use very aggressive sales tactics to close down business. In some cases, the contractor offers to repair the storm damage done to a homeowner's roof at little or no cost to the homeowner. 

The storm chaser offers to pay for the insurance deductible or work a special back door deal.
The storm chaser completes a rush job on the roof, and a few years later, it's already beginning to fail; or, in some cases, storm chasers have been known to simply take the money and run.
TeVelde And Co. is locally owned and operated in Omaha. We don't chase storms. You won't find us putting hundreds of signs around town. You won't find us walking neighborhoods and knocking on doors. Our company was founded on family values and best practices. Out of respect for you the homeowner, we won't hunt you down. If a homeowner experienced wind or hail damage in the May storms, it is our hope they will do their due diligence and contact TeVelde And Co. for their storm repairs.
Be Patient and Don't Trust Just Anyone. Choose TeVelde And Co.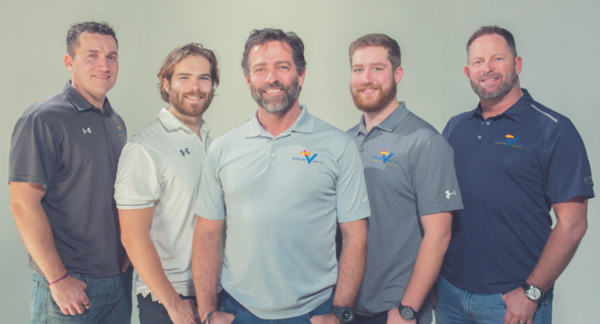 For many people — especially anxious homeowners whose roofs have been damaged, or homeowners who were convinced that their roofs were compromised by the recent storms in Omaha — the idea of quickly getting a brand new roof for free is appealing. Only about 15% of homeowners pay for a roof out of their own pocket. Homeowners typically wait until a storm hits to pursue a new roof, siding, or windows. It's no wonder why homeowners get excited. The problem is solved, no (or very little) cash changes hands and you have a new roof. Everybody wins, right?
Storm chasers understand how insurance companies work better than anyone. They typically figure out how much it will cost to put on the cheapest roof possible. You the homeowner gets burned because a cheap roof was installed and the storm chaser didn't address any of the additional problems. Rarely would the roof be repaired to the original condition.
Founded on family values, TeVelde And Co. is your trusted partner.
Don't Back Down from Storm Chasers
When confronted by a storm chaser who insists that your roof is damaged and can be fixed on the cheap, you need to stand your ground. We encourage you to do your homework. Check to see if the company is reputable by checking online reviews, an updated website, licenses, and the Better Business Bureau.
A few things that homeowners should be considering when the chasers come knowing on your door:
Can these contractors be trusted?
Why? Because they seem so nice? Or because you've done real research? Make sure it's the latter. You'll be glad you did!
Are they qualified to do the job?
Are these roofers licensed and certified? How long has this company been in business? Are there references you can check? Do they utilize sub-contractors or a crew they just became acquainted with? TeVelde And Co. has set themselves apart in the Omaha metro area by using employee based roofing and siding crews.
Will I be getting a quality product? What kind of materials do these roofers use? How much roofing experience does the contractor and crew have? TeVelde And Co. is transparent in the products they use.
Will this work carry a warranty?
And will the company be around if you do have issues? Who do you call if you have a problem after you accept this new roof? Using a local roofing company with long-standing ties to the community is paramount. TeVelde And Co. is owned and operated by a former Omaha fire fighter who has surrounded himself with his two boys, his daughter and his wife. They have assembled an award winning team who is committed to the community and your home.
The Better Business Bureau and the Federal Trade Commission recognize the growing trend of storm chasing scams. Both organizations released notices warning consumers about potential scams. We can stress this enough:
Don't be pressured. Don't sign anything. Call TeVelde And Co.
Many storm chasers go door to door and use high-pressure sales tactics to get you to sign agreements or let them onto your roof to perform a free  "inspection" — over the years some homeowners have even suggested that there wasn't roof damage before the storm chasers "examined" their roof.
Get a second opinion from a reputable local company like TeVelde And Co.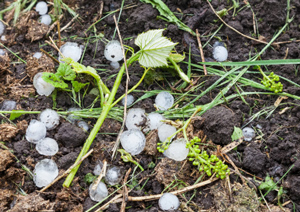 With a local Omaha company like TeVelde And Co., you have the benefit of getting referrals. A local company has a reputation to uphold. You also have access to continued customer service — storm chasers may be here one day and gone the next. (How many trucks and signs have you seen in the Omaha area in the past few weeks that you've never seen before?)
Remember: a reputable company won't drop by to do work that you haven't requested. You make the first step: you call the reputable company, and you schedule an appointment. The company representative will look professional and show identification. You'll have a chance to discuss the details of the damage, replacement options and any out of pocket costs to you. Don't let any company work on your home if you haven't given them the go ahead!
A reputable company knows their product and local building codes. Their representatives will be able to explain the details of their labor and manufacturers' warranties. They will give this information to you in writing. TeVelde And Co. is well versed in the local building codes in the Omaha metro area, best practices and warranties of our manufacturers.
A reputable company will be there to help you every step of the way during the process. Most importantly, the company will still be there if you need them tomorrow or years from now. TeVelde And Co. is known for developing long standing relationships in the community and with their customers.
Do Your Homework!
Do your due diligence when choosing a roofing or siding contractor in Omaha. Do you really want to work with a company who rolled into the Omaha area just a few days ago?
Consider Your Options.
Don't underestimate the importance of quality labor and materials. If your "free roof" is installed improperly, it could fail. If your roof fails because of improper installation, your manufacturer's warranty can be nullified. You can trust TeVelde to do it right the first time!
To be clear, not all storm chasers are sketchy or have checkered past — but it's your responsibility to separate the good from the bad. Working with a reputable Omaha company with a strong track record eliminates so many challenges in an already difficult situation.
Roof, siding, gutter, or window damage? Give TeVelde And Co. a Call
It's no secret that we get extremely dangerous weather throughout the Midwest and specifically Omaha. If you need help please check with TeVelde And Co.  — a local Omaha roofing, siding, gutter and window company you know and trust.