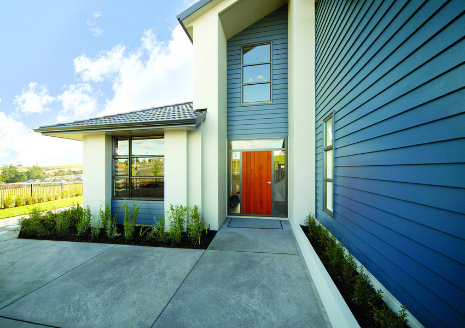 Our Omaha Painting Company is changing how Omaha looks, one home at at time.
Few things make a Omaha home pop like a quality James Hardie Siding installation and a great paint job, the effect that a pristine coat of paint can have on the look and feel of a Omaha home may surprise you. When you're seeking to paint or repaint your home, you need to make sure that you're hiring a painting company that is certain to do a good job, which is exactly the reputation that we have worked to build at TeVelde and Co. When you're looking for an easy and inexpensive way to change the look and feel of your Omaha home, our professional painters would be more than happy to help you out.
An Experienced Omaha Painting Company
There is no substitute for experience, and at TeVelde we have a team of in-house professional painters with plenty of it. One of the things that make us one of the top painting contractors in Omaha is the fact that we've been providing Omaha with the widest variety of quality painting & staining services. It's tough to find another painting company in Omaha with the complete painting services and extensive experience that our team at TeVelde has, which is something that we are proud of.
Professional Painters Serving Omaha
We are one of Omaha's premier painting contractors largely due to the team of professional painters that we are proud to call our own. No sub-contractors and no day laborers. Our team of professional painters has proudly served the Omaha area and has extensive painting experience. The quality of painting services that they're capable of providing is second to none. We truly feel that our team of professionals are far superior to those of other painting contractors in the Omaha metro area.
Quality Painting Services in Omaha You Can Trust
When you're looking for a painting company to transform the look and feel of your home in Omaha, you need to make sure that you're hiring a company that you can trust will provide you with the quality services that you deserve. TeVelde And Co. has a longstanding track record for meeting high expectations and delivering on our promises. With countless awards for the services we offer to the Omaha area, our clients can trust that we will provide them with quality painting services while treating the inside and outside of their Omaha homes with the same respect with which we would treat our own homes. That's something that other painting contractors in Omaha simply don't do. Our services exceed the standards held by other painting companies, allow us to demonstrate to you why we are second to none.
Contact Us Today!
If you feel like the quality painting services that TeVelde And Co. can offer would benefit your Omaha home or business, please contact us today. TeVelde Painting, one of the top painting contractors in Omaha, would be more than happy to help your property reach its full potential.