Need to hire a roofer in Omaha? These five tips will help make your selection process easier.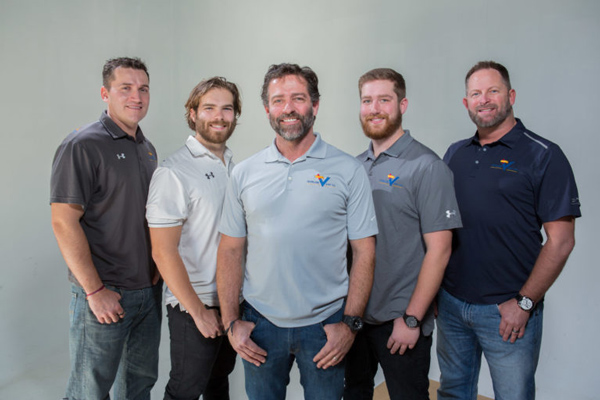 Knowing the right roofer to hire for your home can be a challenging and confusing task. We know that better than anyone. Drive through any neighborhood impacted by the recent storms and you will find dozens of different roofing companies' advertisements. Whether you choose Tevelde And Co. or not, here is a list of helpful tips to assist you in choosing the right roofing contractor in Omaha.
1. Insurance is a must
Make sure that your contractor has worker's compensation and liability insurance. Don't assume or even take their word for it. It's your responsibility to ask to see the certificates. You can also call the insurance carrier to confirm that their insurance coverage is up to date and valid.
This not only protects you as a homeowner but keeps all bids on a level playing field, knowing that part of the cost of the roof and the service being provided to you is protected with the security of coverage.
2. Choose a local Omaha contractor
Make sure that the company that you choose is a local Omaha company. This means that they are not just operating locally right now, but have an established business and reputation in the Omaha community. Storm Chasers quickly establish local Omaha phone numbers, wrap their trucks and give the overall impression they are from the area.
It's also important to ask your contractor where their roofing crews are from. Often times storm chasers recruit and subcontract roofing crews from out of state. Unless you'll ask, you'll never know!
Asking the right questions is key to protecting your investment. What would you do if there was a problem with the installation or with the actual roofing material? It's not uncommon for these storm-chasing companies to close, move or simply vanish.
Whether you live in Omaha or not, never choose a roofing company based on price. Cheap bids are attractive at first but they drive down the market. Omaha roofing companies doing it right have the proper equipment, have their own employees, and carry the proper insurance. Those costs have to be covered in the final roofing bid.
Handymen or people that do work on the side or are just working out of a pick-up truck can always do the work cheaper than Tevelde And Co. or other legitimate Omaha roofing companies. But in the long run, you get what you pay for. Customers that are sold on price as their sole criteria ultimately end up spending more money to fix problems down the road, and many of these problems would have been covered under a workmanship guarantee or warranty.
4. Avoid storm chasers
Steer clear of the knock on the door storm chasers who are canvassing and selling to the hardest-hit neighborhoods. We recommend that you pick a roofer from a couple of referrals who have been satisfied.
The majority of these storm chasers will tell you that you have storm damage and pressure you to sign a letter of intent. Tevelde And Co. will not pressure you into signing any paperwork and we won't chase you! We encourage you to contact any of our clients to get the scoop on how we conduct ourselves in the field!
5. Communication is paramount
Reputable roofing companies have experienced project managers who will be the liaison between you, the insurance company and the roofing crews. Before you sign anything, please consider if the roofing contractors have been good about returning your calls? Did they have good follow-through during the sales process? If you are experiencing communication problems now, what's going to happen when you run into challenges down the road?
Tevelde And Co. is a local Omaha company a Best of Omaha winner! We are family-owned and operated since 2013. Our project managers are employees of the company and are invested in seeing every roofing or siding job be a success. If you live in the Omaha area and experienced wind or hail damage due to the recent storms, we encourage you to reach out to Tevelde And Co. to set up an appointment.