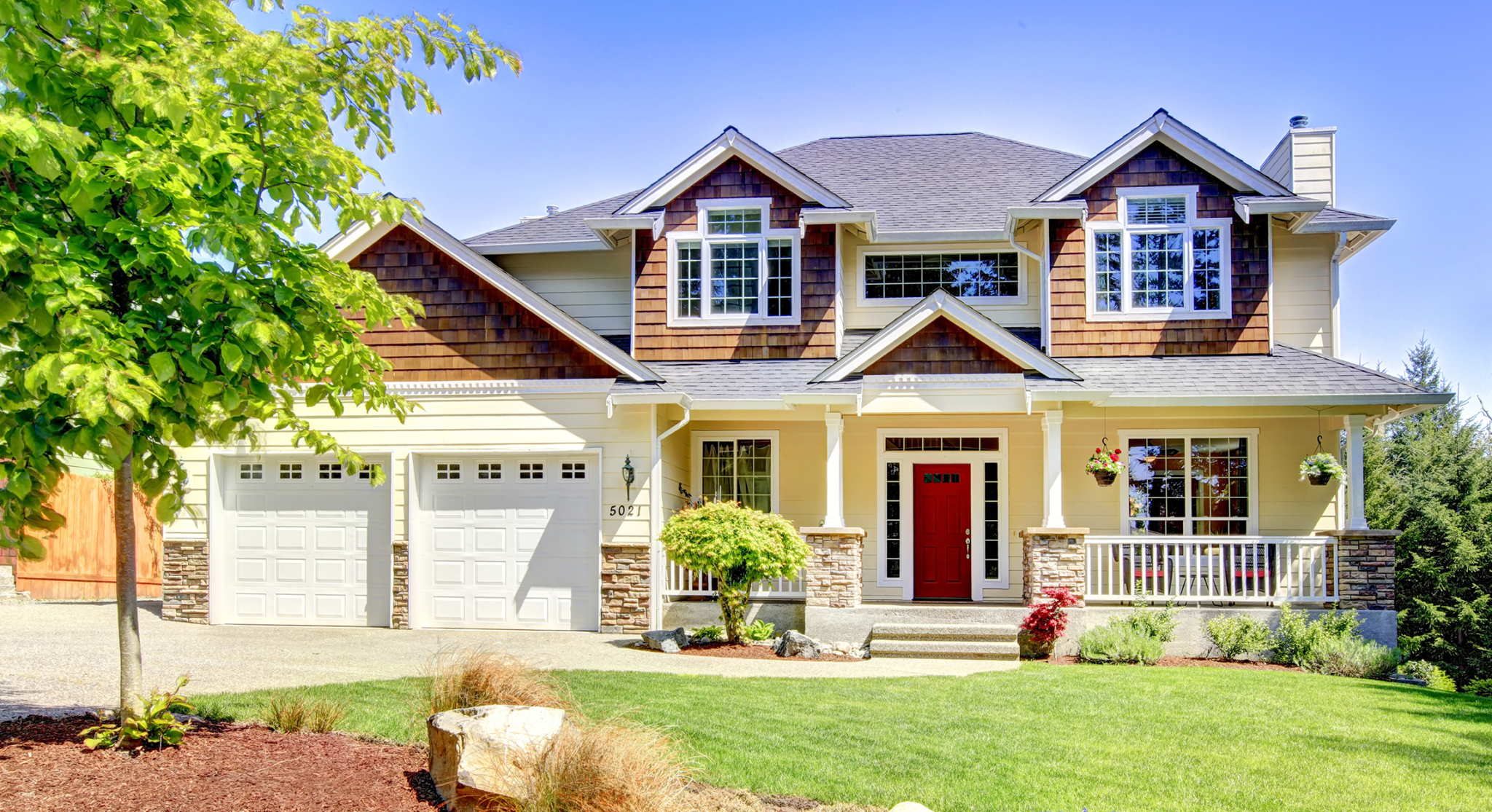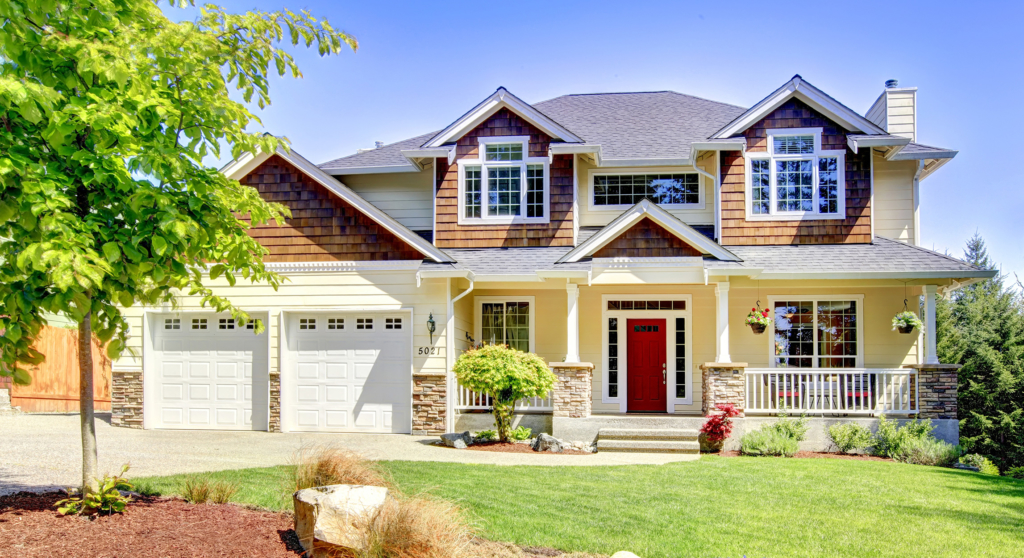 When it comes to enhancing the visual appeal and value of your home, accent siding can make a significant difference for your property's exterior. In this brief guide, we will explore the world of accent siding, discussing its benefits and how you can integrate it into your home's exterior aesthetic. Whether you're aiming to create a bold statement or provide a touch of elegance, adding the right accents can offer many opportunities for transforming your home.
What is Accent Siding?
Accent siding involves the use of distinct materials, colors, styles, or textures to create focal points on your home's exterior. This technique draws attention to specific architectural features, adds depth to the façade, and creates a memorable first impression. By strategically placing contrasting elements, you can achieve a unique and eye-catching look that sets your home apart from others in the neighborhood.
Boost Your Home's Exterior with Accents
Boosting your home's exterior with accents is a design strategy that breathes new life into your property's appearance. Accents have the power to highlight architectural details that might otherwise go unnoticed, transforming your home into a house that will have undeniable curb appeal!
Benefits of Updating Your Siding
Updating your siding comes with a host of compelling benefits that extend beyond mere aesthetics. By investing in new siding, you're not only enhancing the curb appeal of your home but also increasing its overall value! Modern siding materials offer improved insulation and protection, contributing to energy efficiency and the long-term durability of your home. From enhancing appearance to boosting functionality, updating your siding is a wise investment that yields both immediate and long-term rewards for homeowners.
Added Curb Appeal
The most immediate and noticeable advantage of accent siding is the enhancement of your home's curb appeal. By incorporating well-placed accents, you can largely elevate the visual aesthetics of your home's exterior. The contrasting elements can work together to create a sense of cohesion that captures the attention of passersby, making your home stand out in a positive and captivating way.
Increase the Value of Your Home
Beyond aesthetics, improving your home's siding has the potential to increase the overall value of your property. Homes that exhibit attention to detail and unique design elements tend to attract more attention from potential buyers. An aesthetically appealing exterior can leave a lasting impression and significantly impact your home's perceived value in the real estate market if you are looking to sell!
Boosted Insulation and Protection
While accent siding primarily focuses on aesthetics, it also offers many functional benefits as well. As stated previously, modern siding materials provide a boost to your home's insulation and protection against outside elements; by updating your property's siding with new materials and accents, you can have peace of mind that your home is well-protected for years to come!

How Can I Add Accent Siding to My Home?
When it comes to elevating the visual appeal of your home's exterior, accent siding emerges as a creative and impactful solution. Adding accent siding allows you to infuse character, depth, and uniqueness into your house's façade, transforming it into a canvas of personal expression! Whether you're seeking to make a bold statement or enhance subtle elegance, the possibilities are vast when it comes to accent siding. Contact our team today or read on the learn more about how your home can stand out in Omaha.
Utilize Different Siding Materials
When embarking on an accent siding project, one of the key considerations is the selection of your materials. By incorporating different siding styles that contrast with your home's existing siding, you can create a visually appealing and dynamic effect. For instance, pairing modern vinyl siding with natural stone accents or rustic wood siding with sleek metal panels can add layers of texture and interest to your home's exterior.
Play with Texture and Color
Texture and color play a pivotal role in siding, allowing you to experiment with visual contrasts that capture attention. Textured materials, such as cedar shake siding or board and batten siding, can provide a tactile appeal that complements smoother surfaces. Similarly, playing with accent color variations adds depth and a unique style to your home's look. Consider using a bold hue or a complementary shade for your accent siding to create a focal point that draws the eye and adds dimension to the overall design.
Add Contrasting Shutters and Other Features
Accent siding doesn't stop at the main surfaces of your home! Enhancing your exterior's charm involves paying attention to the finer details. Contrasting shutters, trim, and architectural features can amplify the impact of your accent siding. Consider choosing shutters in a shade that complements or contrasts with your siding color and opt for a trim color that can frame windows and doors elegantly.
Consider Your Doors, Windows, and Garage
To fully harness the potential of accents for your home, consider incorporating the other features of your home. Pay special attention to your doors, windows, and even your garage door's colors. These elements can be accented to create a harmonious and captivating overall look for your property that can make your home pop!
Hire a Professional to Help You Design Your Home's Exterior
While accent siding offers an exciting opportunity for creativity, it's essential to approach it with a well-thought-out plan. Collaborating with a professional siding contractor, like Tevelde and Co., can provide invaluable insights and expertise! Our team of experts can guide you through the design process, recommend suitable materials, and ensure that the result aligns with your vision and the architectural integrity of your home.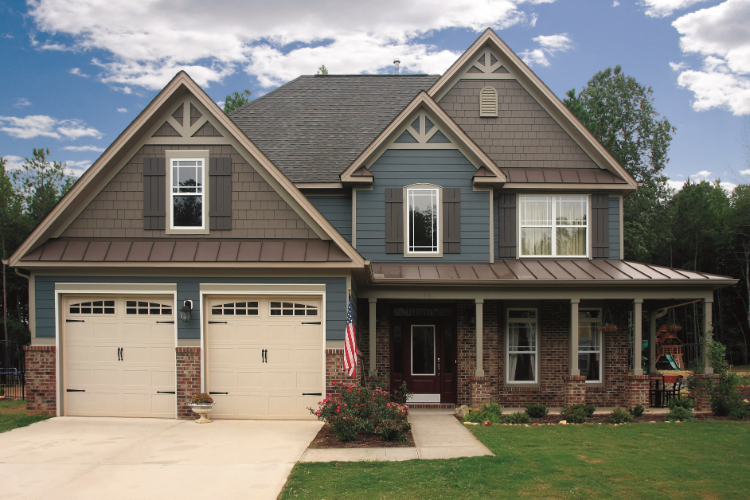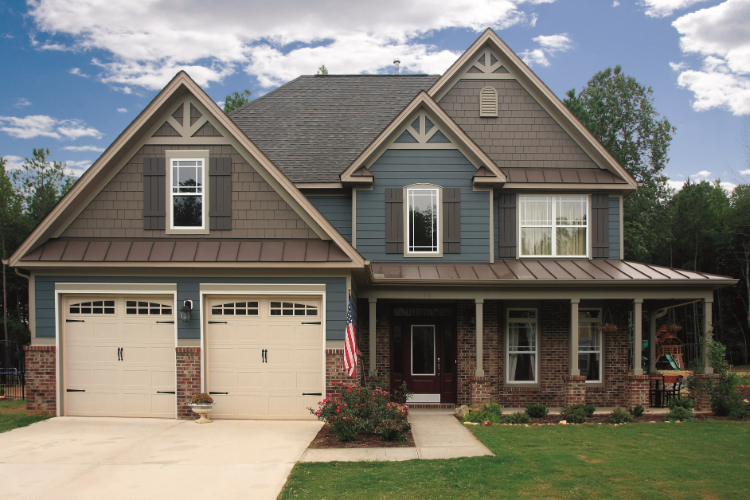 Tevelde and Co. is a Top-Rated Siding Contractor in Omaha
Tevelde and Co. is proud to be a premier siding contractor in the Omaha region. Known for our commitment to excellence, attention to detail, and exceptional exterior solutions since 2013, our siding contractors bring a wealth of experience to every project.
Our skilled team specializes in transforming homes through siding and exterior solutions, ensuring that each of our clients' visions are met with precision and expertise. Whether you're seeking to enhance the curb appeal or increase the value of your property, Tevelde and Co. offers a trusted and top-rated solution for all your home exterior needs!
Trusted Exterior Solutions Since 2013
With a legacy of excellence for over a decade, Tevelde and Co. is a premier siding contractor in Eastern Nebraska. From initial concept to final execution, we are dedicated to helping you achieve your dream home. In addition to siding, Tevelde and Co. offers trusted solutions for roofing, windows, and more, in order to set you and your home up for success for years to come.
Contact Us to Get Started on Your Next Siding Project
If you're ready to take the next step toward enhancing your home's exterior, Tevelde and Co. are here to guide you through the process! Our experts are passionate about turning your ideas into reality. Reach out to us today to schedule a consultation and embark on a journey of transforming your home into a captivating masterpiece!

"High quality work, great pricing, and absolutely zero hassle or stress! Thorough explanations of exactly what you're paying for and why."
— BRANDON L.