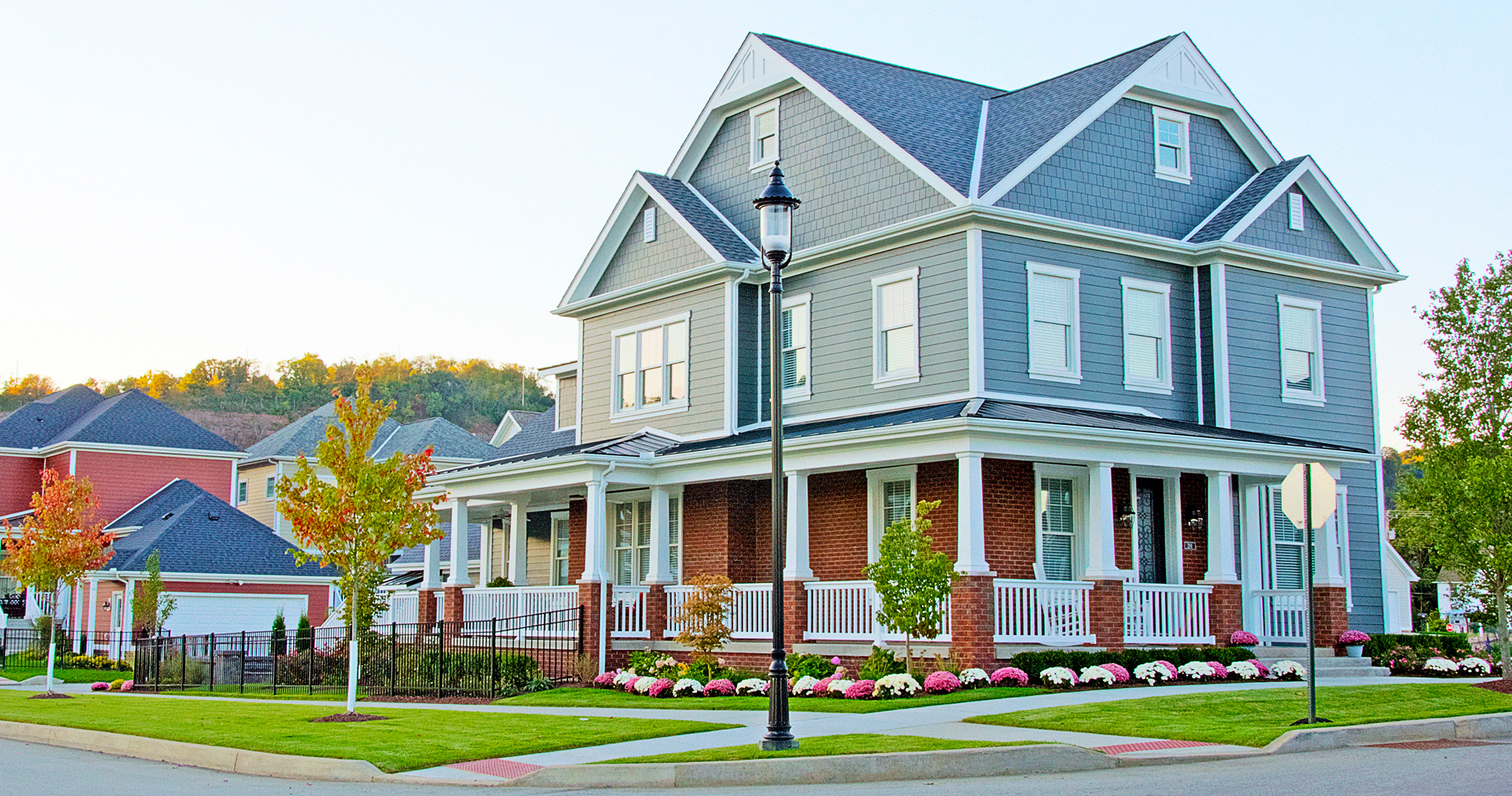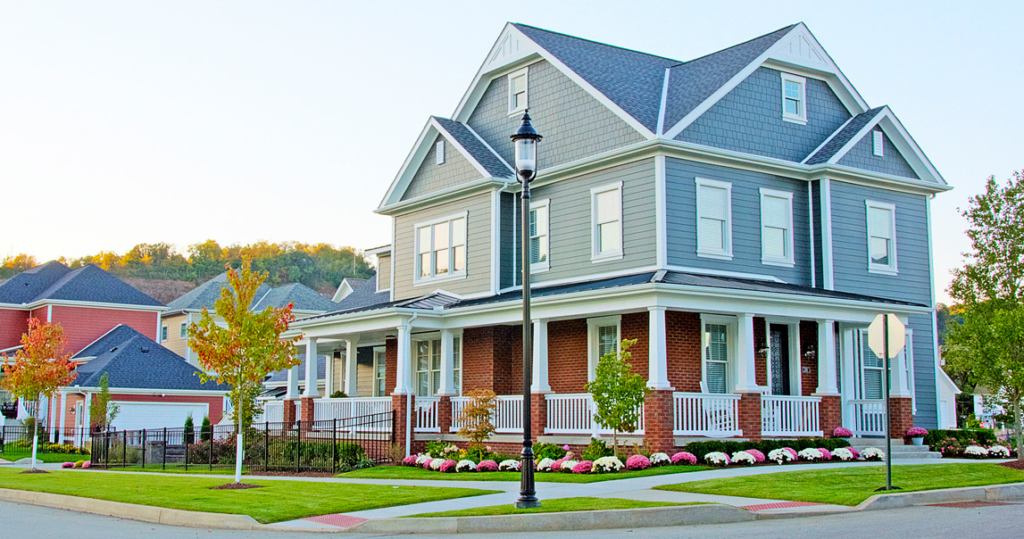 Choosing the right siding colors for your property can be an exciting but challenging task. The color you select can greatly impact your home's overall aesthetic appeal and curb appeal for years to come! In this guide, we will explore the factors to consider when choosing colors for siding and provide helpful tips to make the decision-making process easier! Contact Tevelde and Co. today for more information and a free consultation.
Selecting the Right Siding Can Be a Tough Choice
Before diving into the world of siding colors, it's essential to understand the various siding materials available to homeowners in the region. Here are some common options to consider for your property's exterior.
Traditional Vinyl Siding
Vinyl siding is a popular and versatile option that comes in a wide array of colors and styles. It is hailed for its low-maintenance qualities and offers a range of design possibilities for homeowners.
Fiber Cement Siding
Fiber cement siding is known for its outstanding durability and ability to mimic the appearance of wood or other common materials. James Hardie, a leading siding manufacturer in North America, offers their fiber cement products with a broad color palette, making it an excellent choice for homeowners seeking a long-lasting siding option with a natural look!
Wood Siding
Wood siding provides home exteriors with a classic and timeless appeal; it can be stained or painted in various colors to match your desired aesthetic. However, wood requires regular maintenance to preserve its beauty and protect it from the harsh elements we can see in Omaha.
Brick or Stone Siding
Brick or stone siding offers a distinct and elegant look. While the color options may be limited to the natural hues of the materials, these materials can create a beautiful and lasting impression for any home!
Considerations for Choosing the Right Siding Color
Once you have chosen your desired siding material, it's time to select the color that best suits your home's overall aesthetics. Below are some professional considerations to keep in mind in order to make the best choice for your home!
Try to Compliment Your Home's Design and Architecture
Consider your home's architectural style and design elements when choosing your siding's colors. For example, a traditional-style home may look best with neutral or earthy tones, while a modern home may lend itself well to bold and vibrant colors!
Don't Forget to Choose Accent Colors
In addition to the main siding color, consider incorporating accent colors to highlight your home's style and features such as trim, shutters, or doors. This accent can add depth and visual interest to your home's exterior to boost curb appeal and overall value.

Coordinate with Your Current Roof Color
Homeowners should also take into account the color of their roofing when selecting siding colors. The siding and roof should complement each other harmoniously; consider whether you want to create a cohesive look by matching the colors or create contrast for a more dynamic appearance.
Compare Warm Colors vs. Cool Colors
Warm or lighter colors, such as shades of red, orange, and yellow, can create a welcoming and energetic vibe, while cool and darker colors, like blues and greens, evoke a sense of calmness and serenity. Consider the mood you want to convey and choose the best siding color accordingly.
Note the Surrounding Neighborhood's Style
Take a look at the houses in your neighborhood to get a sense of the prevalent color palettes. While you don't have to conform completely to your neighbors' aesthetics, choosing colors that harmonize with the surroundings can enhance the overall appeal of your home's exterior!
If Desired, Take Note of Current Trends
If you are interested in following current design trends, research popular color schemes for your siding. However, keep in mind that trends come and go, so choose a color scheme that you will still love for years to come.
What are Some Popular Siding Colors in 2023?
When it comes to colors for your home's siding, certain trends emerge each year as the seasons change. Below are some of the most popular siding options we've seen in 2023.
White and Neutral Color Tones
White siding continues to be a timeless and classic choice for many homeowners in Greater Omaha. It offers a clean, fresh, and versatile look that complements various architectural styles.
Neutral color tones like beige, cream, and light gray are also popular as they provide a sophisticated and elegant appearance that can be easily complemented by other design elements and landscaping.
Blue Siding
Blue siding has gained popularity in recent years, from soft pastel blues reminiscent of clear skies to deep navy shades reminiscent of the sea, blue can evoke a sense of tranquility and serenity for your home. It pairs well with white trim or can be accented with contrasting colors for a striking visual impact. Blue siding can add a touch of personality and create a refreshing look for your home's exterior!
Green Siding
Green siding installations, particularly in shades inspired by nature, have become increasingly sought after in 2023. From earthy olive tones to vibrant emerald hues, green can create a harmonious connection between your home and its natural surroundings.
Gray Siding
Gray siding continues to be a top choice for homeowners throughout the years. It offers a modern and sophisticated look and can pair well with a variety of accent colors. From light and airy gray tones to deep charcoal shades, gray siding can bring a sense of elegance and versatility to your home. Gray siding provides a neutral color that can complement different architectural styles, making it a popular choice for contemporary and traditional homes alike.
Color Choice Will Come Down to Your Personal Taste
While our team at Tevelde and Co. can provide guidance and expertise in choosing siding colors, we understand that ultimately, the decision is yours to make. We believe that your home should reflect your personal style and taste – our team will work closely with you, offering professional recommendations, to help you find the ideal right color palette that resonates with your vision.
Tevelde and Co. is a Top-Rated Siding Contractor in Omaha
When it comes to updating the siding on your home, Tevelde and Co. is the trusted partner you need in Eastern Nebraska. We've proudly served the region with top-rated siding solutions since 2013; you can rely on us for all your home exterior needs!
Siding Solutions for Every Style and Budget
At Tevelde and Co., we understand that every homeowner has unique preferences and budget considerations – that's why we're proud to offer a wide range of siding options in various colors, styles, and price points! Whether you're looking for a more traditional or newer contemporary look, we are sure to have the perfect solution for your home. Our professional team will help guide you through the selection process to ensure you find the ideal siding color and material that aligns with your overall vision and budget. Contact us today for a free consultation!
We are Proud to Be a James Hardie Preferred Contractor
As a James Hardie Preferred Contractor, we are incredibly proud to have met their stringent standards for quality and professionalism! This prestigious designation reflects our commitment to excellence and ensures that we deliver outstanding results using top-of-the-line James Hardie siding products.
Serving Homeowners in the Region Since 2013
With over a decade of localized experience in the industry, Tevelde and Co. has been proudly serving homeowners in the Omaha area since 2013. Our commitment to customer service and satisfaction has made us one of the top-rated siding contractors in the region! Check out our past projects here to learn more about our trusted home exterior services.
Contact Us Today for a Free Consultation
Ready to give your home a fresh look with brand new siding? Contact our team at Tevelde and Co. today to schedule a free consultation. With our wide range of siding materials, colors, and styles, we have the perfect solution to match your vision and enhance the curb appeal of your home for years to come.

"High quality work, great pricing, and absolutely zero hassle or stress! Thorough explanations of exactly what you're paying for and why."
— BRANDON L.