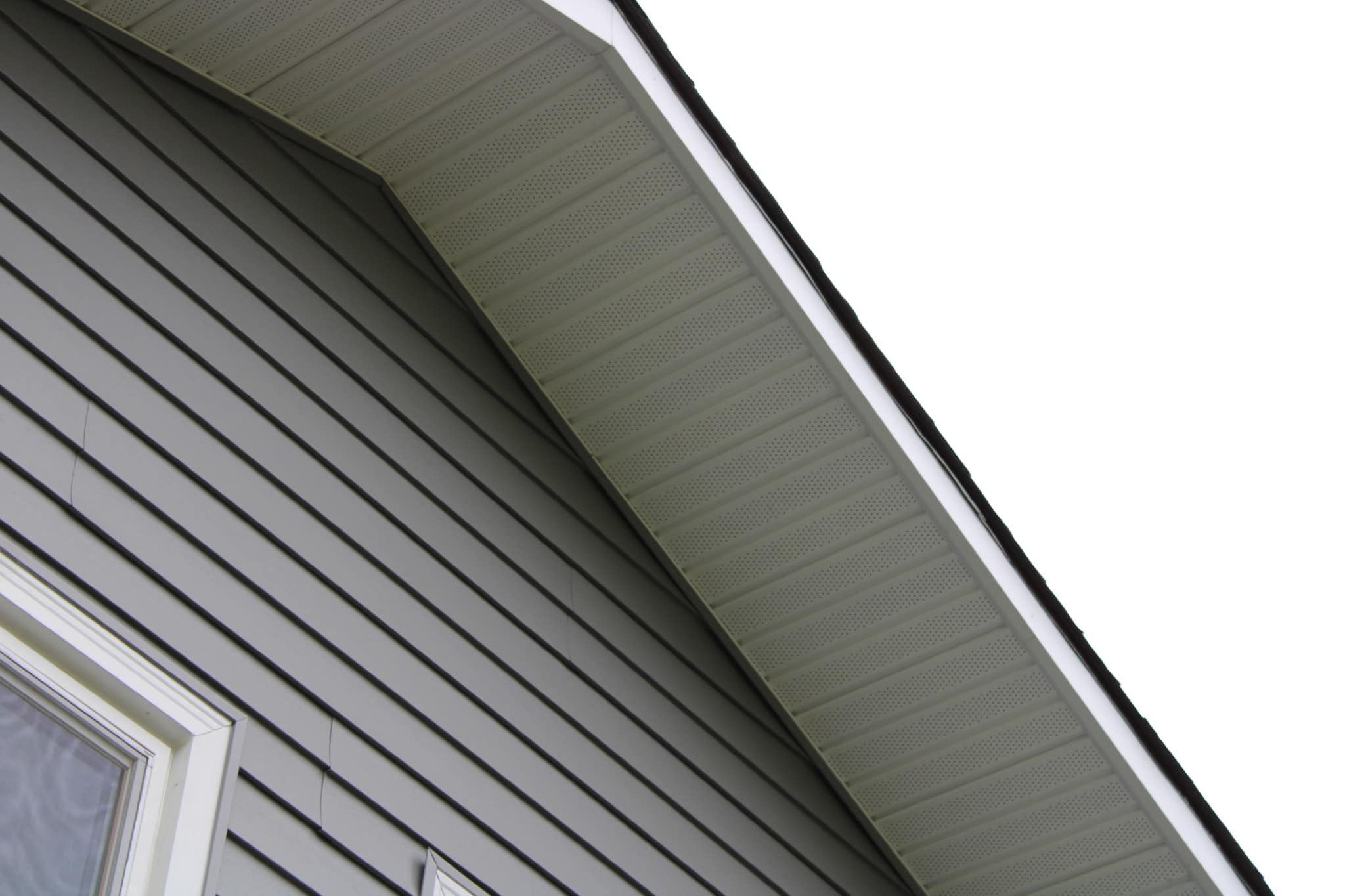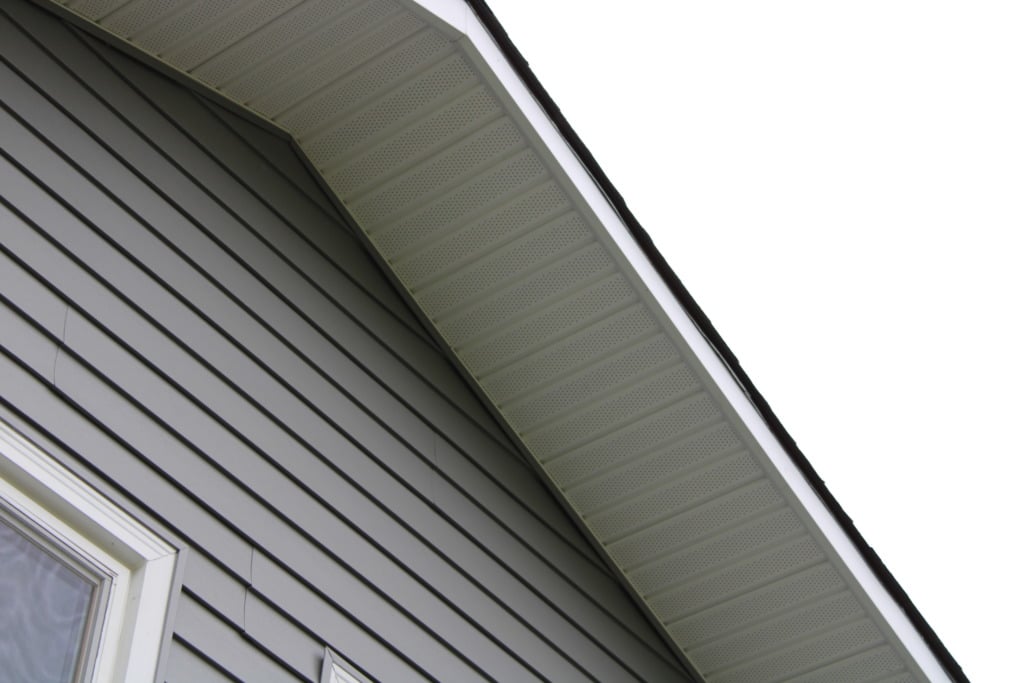 When it comes to your home's exterior, soffit siding is an essential part of any home's roofing system. Soffit is the material that bridges the gap between the roof overhang and the side of your house. These siding products are essential to maintain proper air circulation in your attic space, prevent water damage, and help provide a pleasing look for your home's exterior. Read on to learn more about soffit and see why Tevelde and Co. is a trusted contractor in Eastern Nebraska!
What is Soffit?
Soffit is the material that covers the underside of your roof's overhangs, eaves, and porch ceilings. The primary function of vented soffit is to provide air circulation in your attic, which helps regulate the temperature and moisture levels within your home's interior. Soffit can also protect the roof's rafters from moisture and other weather-related damages.
What's the Difference Between Soffit and Fascia?
Soffit and fascia are two important components of your roofing system. While soffit is located under the eaves and overhangs, fascia is the board that runs along the roof's edge and outside corner, typically supporting your gutter system. The primary function of fascia is to protect the roof's interior from water damage by directing water runoff away from the roof structure.
What Kind of Soffit Materials Are There?
There are several types of materials used for soffit siding, including wood, aluminum, and vinyl. Wood soffit is the most traditional and is often chosen to match wood roofing or siding. Aluminum soffit is known as a low-maintenance solution that offers excellent durability and corrosion resistance. Vinyl soffit, however, is one of the most popular options for homeowners due to its affordability, durability, and unmatched resistance to moisture damage. Read on to learn more!
Wood, Aluminum, and Vinyl Soffits
Each material has its pros and cons. Wood offers a natural look but requires a lot of maintenance to keep its appearance up over time. Aluminum is very durable and weather-resistant but can unfortunately dent easily and is harder to repair. Vinyl typically offers the best benefits, with top-rated durability and low maintenance properties, making it the most popular choice among homeowners in the region.
Vinyl Offers Unmatched Durability
Vinyl soffit is one of the most common choices for homeowners looking for a durable and low-maintenance solution for their home's exterior. Vinyl soffit is resistant to moisture, insects, and rot, making it an excellent choice for areas with high humidity or prone to water damage. Additionally, vinyl soffit is easy to install and comes in multiple colors and finishes to match your home's vinyl siding!
Homeowners Typically Match Soffit to Their Siding
Matching soffit to your home's siding can give your home's exterior a cohesive and polished look. By selecting the right color and material for your soffit, you can complement your siding, roofing, and trim for a beautiful and functional exterior, boosting your home's curb appeal! Contact Tevelde and Co. today for a free siding and soffit estimate!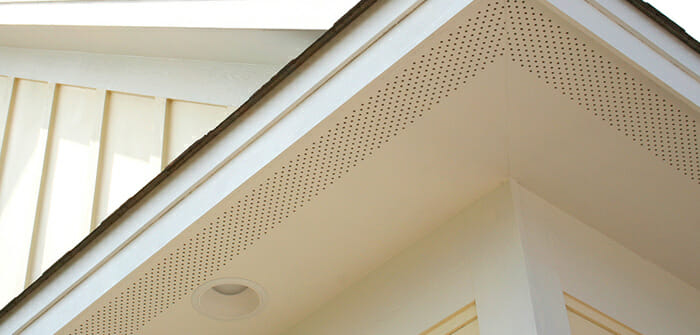 What are the Benefits of a New Soffit Install?
Installing new soffit can provide several benefits for your home's exterior. Firstly, a new soffit installation can prevent moisture buildup in your attic, which can greatly mitigate mold growth and water damage. Vented soffit specifically will allow air to flow in and through your attic space, which is a key component to your roofing system. Additionally, new soffits can keep animals and pests out of your attic, ensuring your home is safe from unwanted visitors!
Prevent Moisture Build-Up in Your Attic
One of the main functions of your home's soffit system, if it's a venting soffit, is to provide air circulation to your attic. Without proper ventilation, moisture can build up in your attic, leading to damaging effects like mold growth, wood rot, and water damage to your home's interior. Installing new or maintaining your current soffit can improve ventilation and reduce moisture, keeping your attic dry and healthy!
Keeping Animals and Pests Out
Soffit can also prevent animals and other pests from entering the attic or crawl space. When soffit is installed properly, it creates a barrier that keeps birds, and rodents out of your home's interior. This can help prevent costly damage and health risks associated with unwanted pests within your home.
Ensure Your Home is Functioning Its Best
When installed correctly, a new soffit can help improve your home's energy efficiency. By allowing for proper ventilation, your home's temperature can be regulated more effectively, reducing your energy costs throughout the year!
Improve The Energy Efficiency Of Your Home
Soffit is able to be installed with vents that allow air into your attic space and help lower the temperature in your attic. If you have excessive heat in your attic and home, this might be a part of the issue. Installing a proper attic and roof ventilation system can help lower temperatures and reduce your energy bill. Proper soffit installation can also prolong the life of your roof and the roof decking. Because if it's too hot in the attic, the shingles or wood can be age quicker and start to fall apart or delaminate.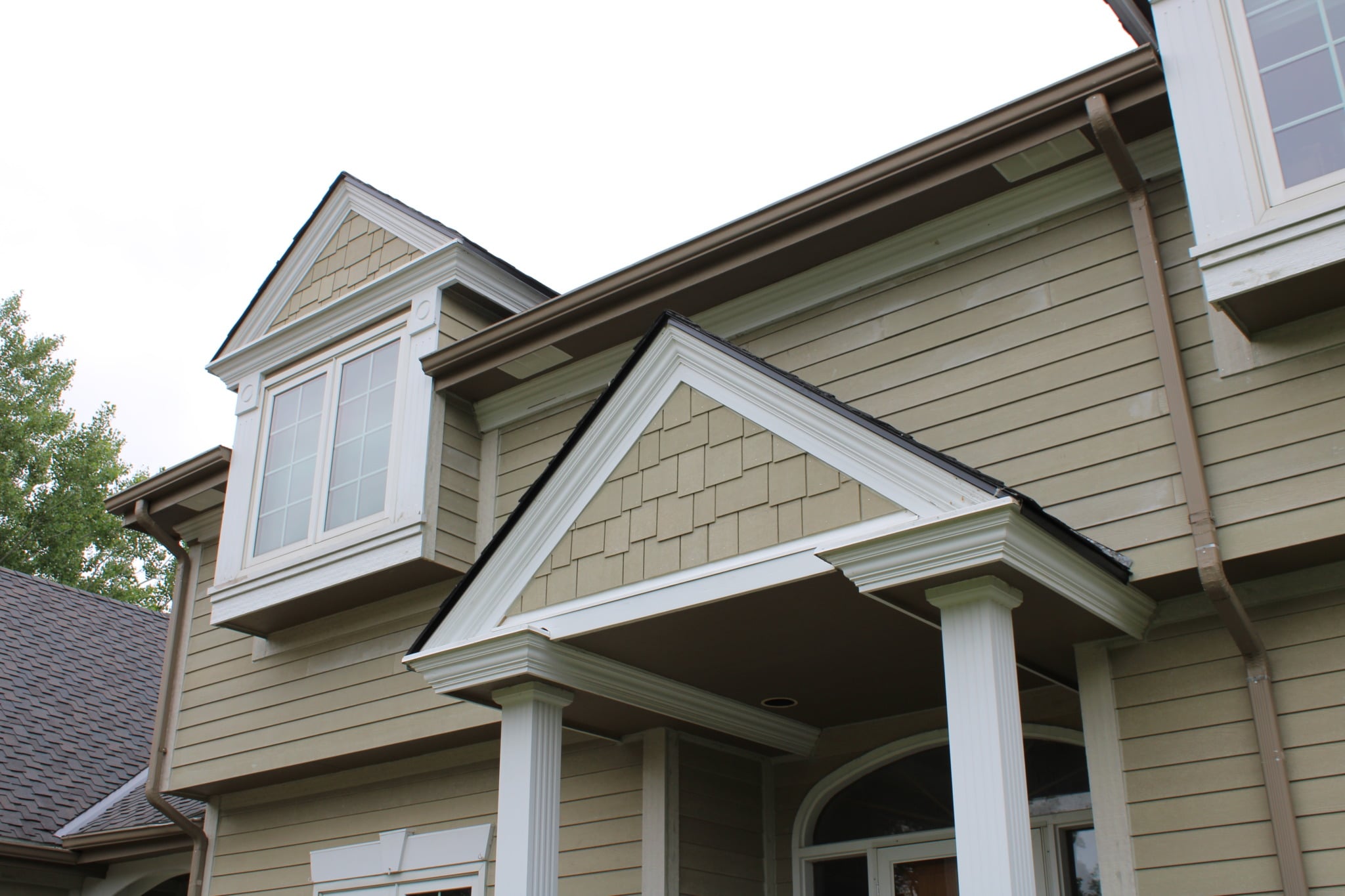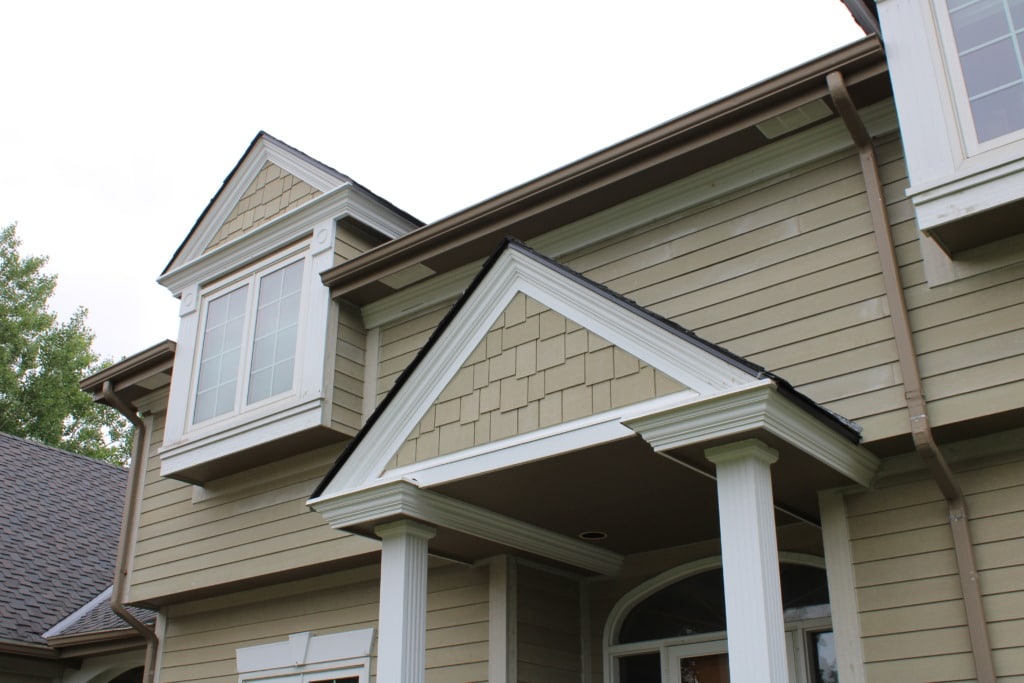 Choosing the Right Siding Contractor is Important
When it comes to soffit installation or repair, choosing the right siding contractor is crucial. A professional installation ensures that your soffit will function as intended, protecting your home from moisture and pests. Luckily, our team at Tevelde and Co. has nearly 10 years of experience in the industry, offering top-rated siding solutions for Greater Omaha residents since 2013!
Tevelde and Co. is a Trusted Partner for Soffit Installation and Repair
At Tevelde and Co., our team understands the importance of having a reliable soffit system for your home – that's why we offer top-rated exterior services to ensure your home is properly protected throughout the year! Our team of highly trained experts is experienced in working with a variety of soffit and materials and is sure to find a solution for your home. For more information, contact Tevelde and Co. today!
Serving Omaha with Top-Rated Siding Solutions Since 2013
Tevelde and Co. is proud to be a trusted siding contractor in Omaha, serving property owners with professional siding solutions for over a decade. Our team of professionals is dedicated to providing high-quality services and exceptional customer service; check out our past projects gallery here!
Contact Us Today for a Consultation
If you're in need of soffit installation or repair services, contact Tevelde and Co. today for a free consultation. Our team of experts will work with you to determine the best soffit solution for your home and provide a professional installation that will keep your home protected for years to come!

"High quality work, great pricing, and absolutely zero hassle or stress! Thorough explanations of exactly what you're paying for and why."
— BRANDON L.