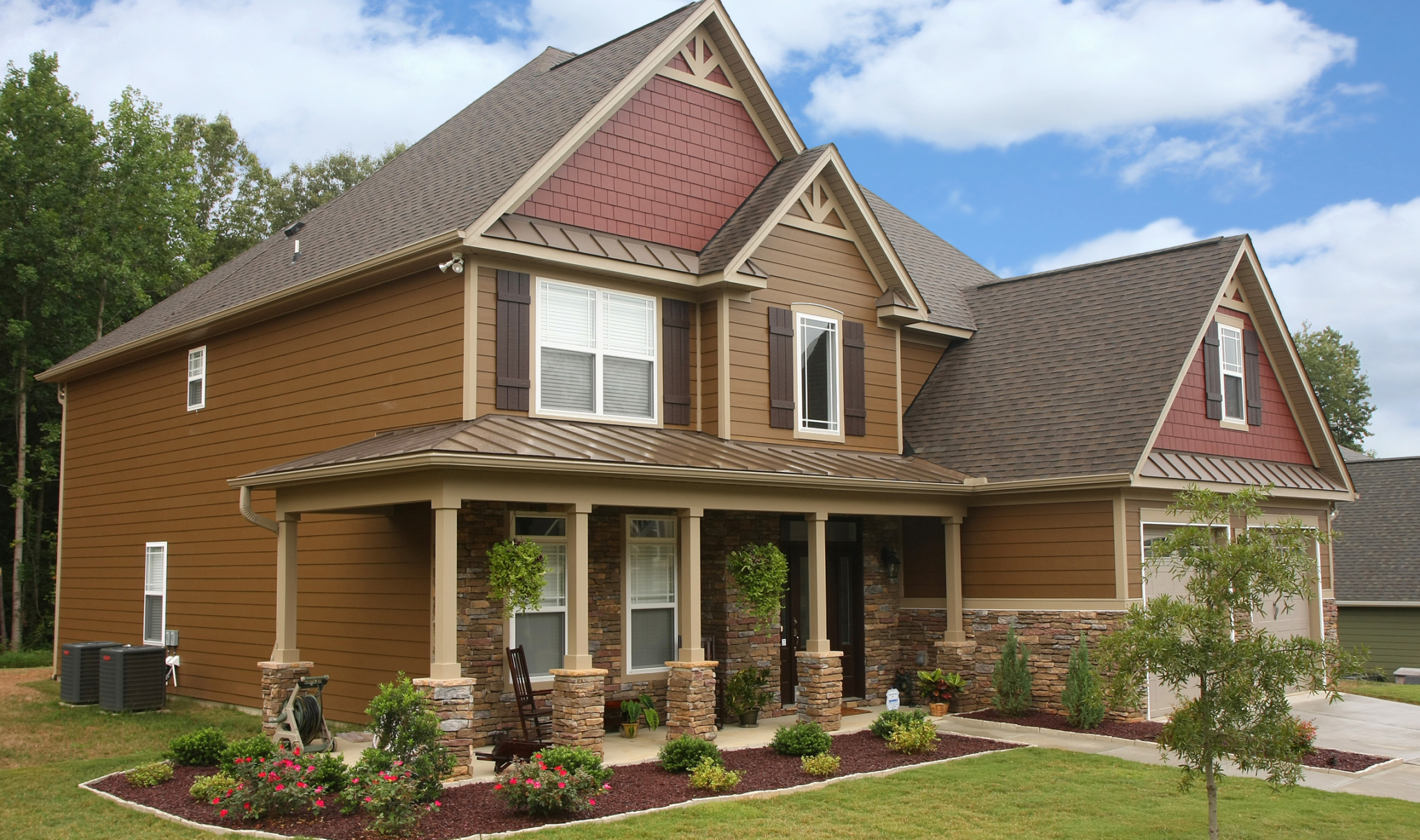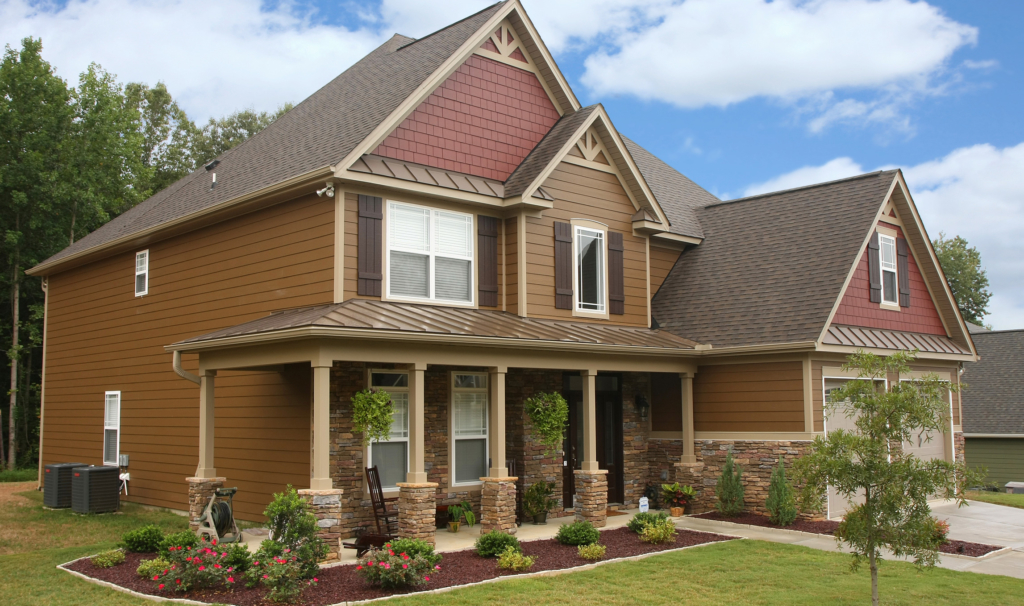 Installing new siding or replacing an old, worn exterior can give your home a new look while providing essential protection from the elements. However, when it comes to hiring a professional for the job, not all siding contractors are created equal! Finding the right contractor for the job takes research and knowledge of what questions to ask. In this brief guide, we'll go over some essential tips for identifying top-rated professionals to transform your home's exterior in Omaha!
A Siding Project Can Bring Many Benefits to Your Home
A siding replacement or installation project brings tremendous value by enhancing your home's aesthetics and functionality in impactful ways. Too often, homeowners only consider the cosmetic benefits of new siding and need to pay attention to the many practical improvements it can provide! While a beautiful new exterior that increases curb appeal is undoubtedly a perk, the upgrades to your home's structural integrity, insulation, weatherproofing, and lifetime value that new siding offers are equally vital considerations.
Added Protection and Insulation
Your old siding likely has some age-related wear and tear. It may be cracked, warped, or have gaps letting in cold drafts, moisture, and pests; replacing your siding can help eliminate these problems! New siding adds a protective barrier between your home's frame and the exterior environment. Quality materials like vinyl, fiber cement, and engineered wood are designed to withstand years of sun exposure, wind, rain, and snow without fading or deteriorating. They can also prevent moisture from seeping into the walls and causing mold, mildew, or wood rot.
Another advantage of new siding is increased insulation for your home. The extra layer helps regulate interior temperatures, keeping your house warmer in winter and cooler in summer. Reduced temperature loss can directly translate to savings on monthly heating and cooling bills!
Increased Home Value and Curb Appeal
Curb appeal can play a significant role in your home's overall value! Peeling, discolored, and weathered siding detracts from your home's appearance, while a fresh facelift with new siding makes an outstanding first impression on potential buyers. Even if you plan to sell later down the road, upgraded exterior materials can increase your daily enjoyment of your home's aesthetics as well.
Six Tips for Hiring Siding Contractors
Selecting the ideal siding contractor for your installation or replacement project demands as much care and due diligence as choosing your siding materials. Aiming only to hire the best-qualified professionals should be your top priority. Keep the following tips in mind during your search process.
1) Ask for Referrals from Friends, Family, etc.
Word-of-mouth recommendations provide first-hand reviews from people you know and trust. Ask neighbors, family, friends, coworkers, and anyone else who's had siding work done if they were pleased with the company that performed it. Even if they didn't use the contractor for siding but rather for roofing, windows, or other exterior work, a company that does quality work will likely impress across all their service offerings! Pay attention to specifics about what they liked – reasonable pricing, good communication, skilled craftsmanship, etc. This gives you insight into a company's strengths and customer service.
2) Do Your Research
Online resources offer a wealth of information to evaluate potential contractors before contacting them. Use the internet to dive into a company's history while selecting a contractor.
Read Reviews and Check with the Better Business Bureau
Consumer review sites like Google, Facebook, and Yelp provide visibility into past customers' experiences. Look for a good contractor with consistently positive feedback and minimal negative reviews. Be wary of any alarming complaints about poor workmanship, unfinished jobs, or billing issues.
You can also look up companies on the Better Business Bureau to see if any formal complaints have been filed and how they were resolved. Good standing with the BBB is likely a positive indicator!
Ask for a Project Portfolio or a Gallery of Past Work
Most siding contractors have before-and-after photos of completed projects in their marketing materials or online galleries. Look through these to get a feel for the expected quality and workmanship. These photos will also give you ideas for siding styles and color options!

3) Get Several Estimates and Bids from Different Companies
Depending on their experience levels and overhead costs, pricing can vary widely between different contractors. To get the best deal, have at least three companies assess your project scope and provide detailed bids outlining pricing, materials, timeframe, and what's included.
Pricing Shouldn't Be the Only Factor
While having a strict budget is necessary, the lowest bid may indicate a company cuts corners in materials or workmanship. Seek the best value based on price, reputation, experience, quality of materials, and full scope of services.
4) Are They Insured and Bonded?
Any siding contractor you consider should carry adequate business insurance. This includes general liability to cover any property damage or injuries that occur on your property. Workers' compensation also protects you if any of their employees get injured. Bonding offers further financial accountability should the company fail to complete the job correctly. Confirm current proof of proper insurance and bonding before signing a contract.
5) Factor in Their Years of Experience
Look for an established company serving your local area for several years. They'll have extensive experience installing different siding types on homes similar to yours. Ask specifics about their background – how long they've been in business, how many siding projects they complete annually, and the types of specialized training their installers have. This can help demonstrate their expertise across all facets of exterior renovation work.
6) Opt for a Local Company
Hiring a siding company based nearby provides advantages like more accessible in-person communication, quicker response times, and familiarity with local building codes and climate considerations. You can also visit their business location and see their operations first-hand!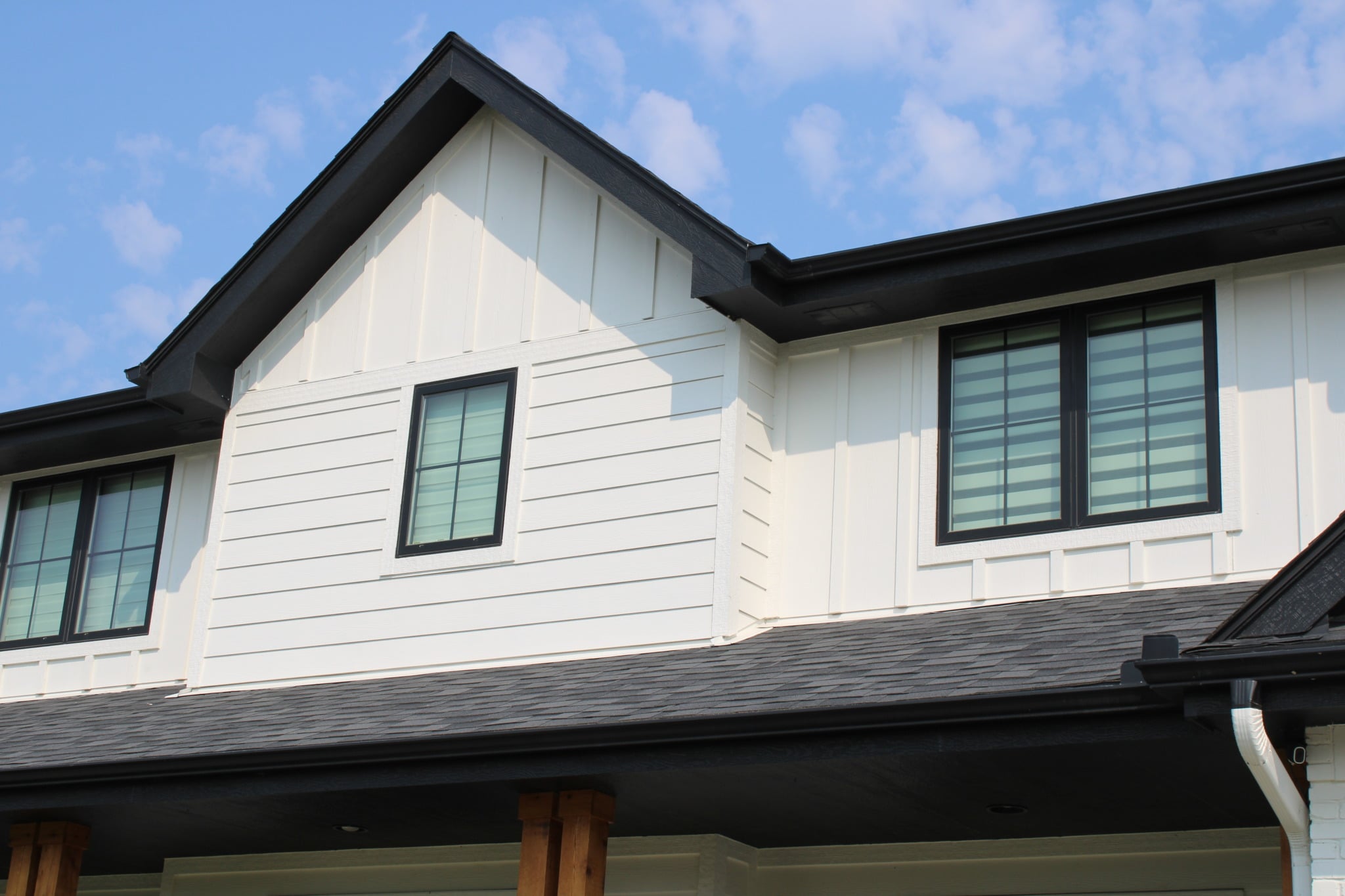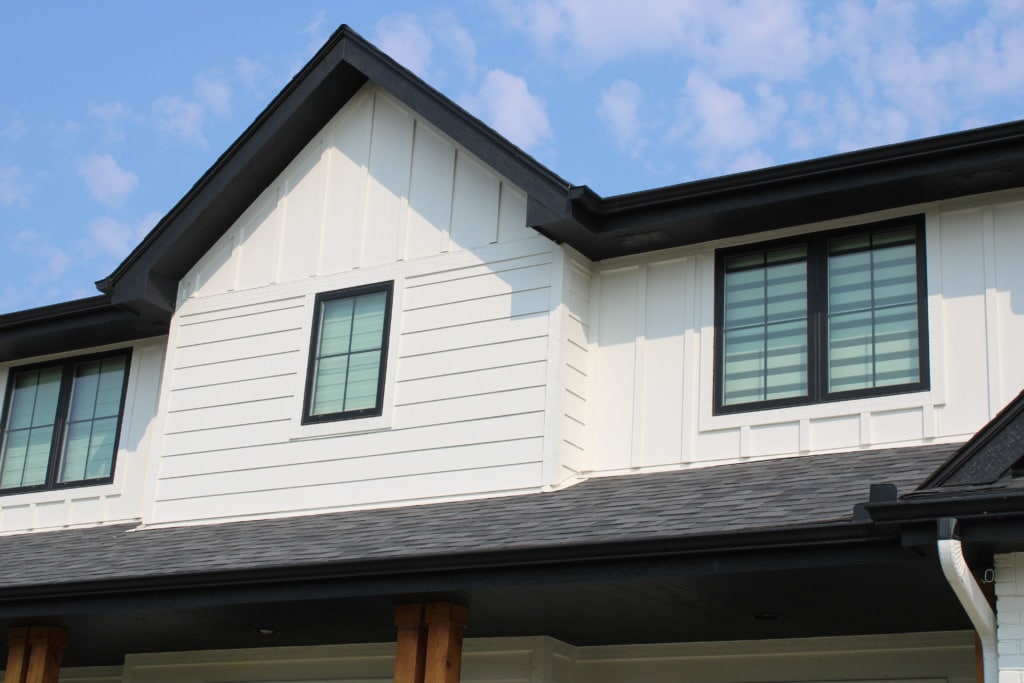 Tevelde and Co. is Proud to Be Omaha's Go-To Exteriors Contractor
With roots in Omaha dating back over a decade, Tevelde and Co. have demonstrated our dedication and commitment to the community we serve! We've completed hundreds of siding installations and exterior renovation projects, cementing our reputation as a leading local siding contractor. Check out our past projects or contact our team today to learn more.
Trusted Siding Installation, Repairs, and Maintenance
Our expertise covers the full spectrum of exterior siding services. We offer professional vinyl siding solutions, alongside wood, fiber cement, composite, and other installations. We also can provide prompt repairs, maintenance, or complete replacement for homes with existing siding damage.
From start to finish, we treat every home we work on like one of our own; meticulous attention to detail and quality customer service is our trademark!
Top-Rated Solutions in Omaha Since 2013
Our A+ Better Business Bureau rating and rave reviews reflect our dedication to superb craftsmanship and customer satisfaction. We stay on top of the latest styles and installation methods to recommend the best siding solutions for your home in Greater Omaha.
Contact Us Today for More Information
Are you ready to protect your most valuable investment and see your home in a new light? Contact Tevelde and Co. today for a free, no-obligation consultation and estimate on upgrading your home's siding. Our friendly team is standing by to answer all your questions and address your unique needs – big or small.
With many successful siding jobs completed in Omaha, you can trust our expertise! We've seen and done it all – let us put our insight and experience to work creating your dream home exterior.

"High quality work, great pricing, and absolutely zero hassle or stress! Thorough explanations of exactly what you're paying for and why."
— BRANDON L.