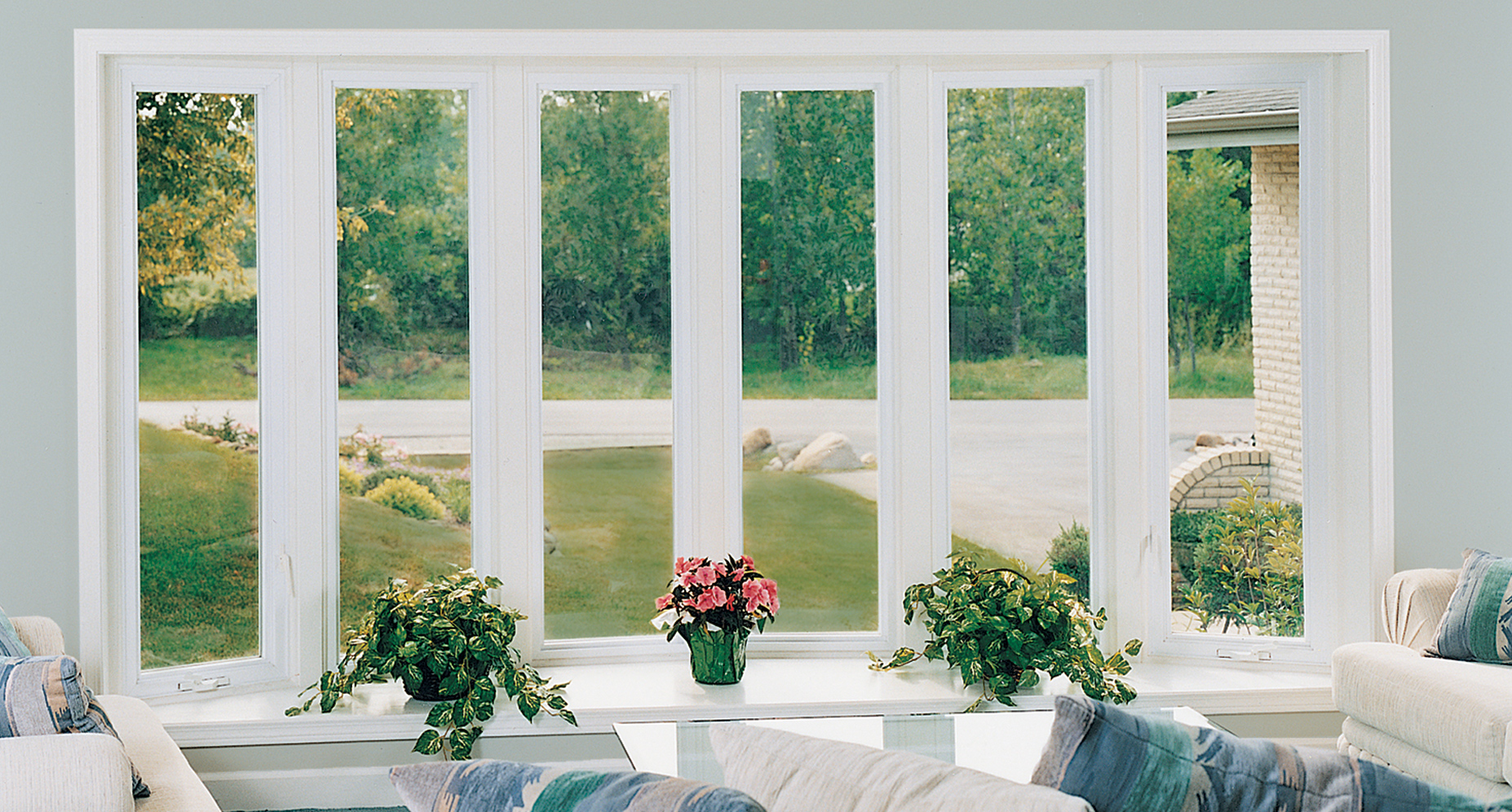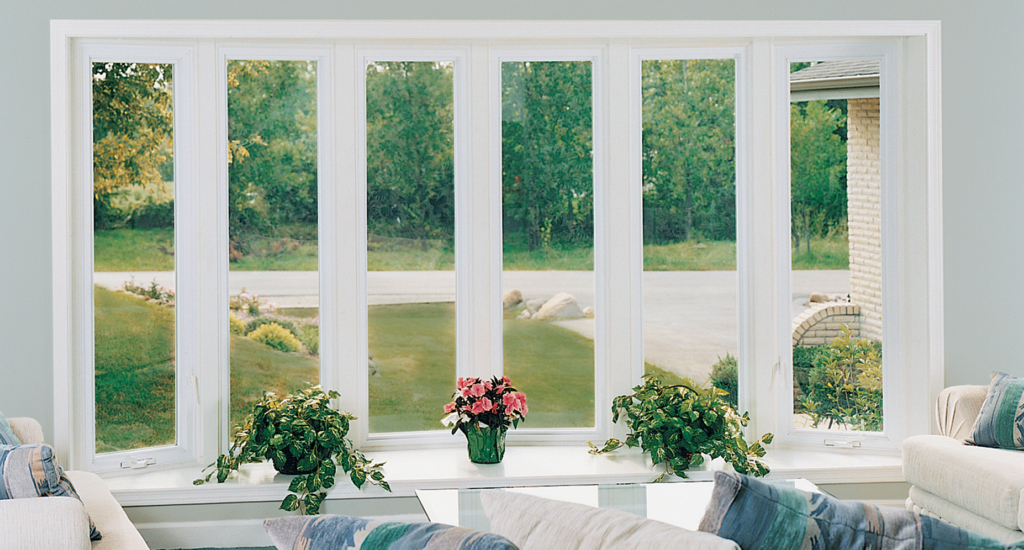 Vinyl windows have become an increasingly popular choice among homeowners looking for an affordable and energy-efficient solution for their homes. They are low-maintenance and come in a range of styles to fit any property.
In this brief guide, we'll cover everything you need to know about vinyl replacement windows, including what they are, the most common styles, the benefits and drawbacks of installing vinyl windows, and why you should choose Tevelde and Co. for window installation, and repair in Omaha!
What are Vinyl Windows?
Vinyl windows are made of polyvinyl chloride (PVC), a plastic material that is durable, with resistance to moisture and temperature changes. PVC windows are an increasingly popular alternative to traditional styles, like aluminum and wood windows, because they are affordable, energy-efficient, and require little maintenance over time.
Tevelde and Co. is proud to offer professional vinyl window services in Greater Omaha, including repair, installation, and maintenance. Contact us today to schedule a consultation!
Most Common Styles of Vinyl Windows
Vinyl windows come in a variety of styles to fit any home design or aesthetic. Below are the most common styles of vinyl windows.
Double-Hung Windows
Double-hung windows are one of the most popular styles of vinyl windows. They have two sashes that slide up and down independently, allowing for maximum ventilation and easy cleaning whenever needed.
Casement Windows
Casement windows are hinged on one side and swing outward, providing excellent ventilation with ease. Also known as crank windows, the casement style offers an unmatched seal when closed, adding the benefit of maximum energy efficiency.
Slider Windows
Slider windows have sashes that slide horizontally, providing easy operation. They also come at a cheaper price compared to other styles of vinyl windows, offering an option for those on a budget.
Hopper and Awning Windows
Hopper and awning windows are hinged on the bottom and swing outward, providing excellent ventilation and efficiency while also protecting your home from the elements!
Bow and Bay Windows
Bow and bay windows are made up of multiple windows that project outward from the home, creating a beautiful and dramatic effect. These windows typically are installed and remain closed, only providing a view of the outside world instead of letting in fresh air.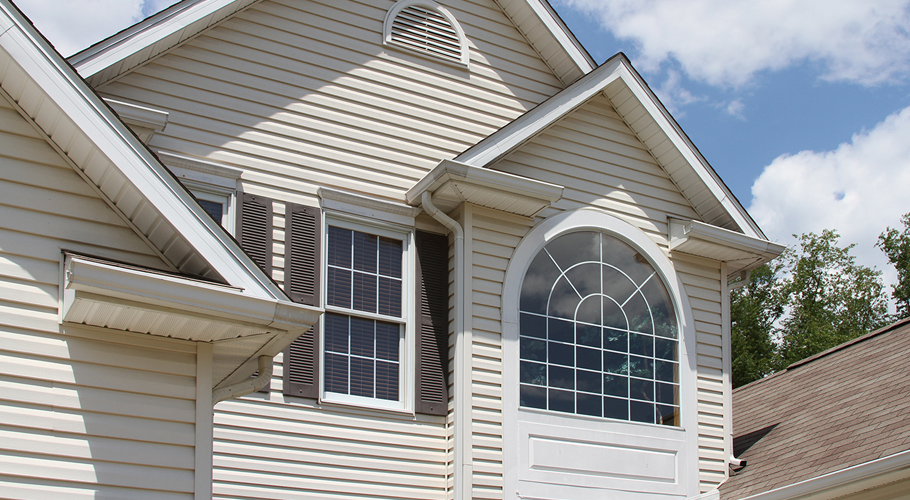 Benefits and Drawbacks of Installing Vinyl Windows
There are several advantages to installing vinyl windows in your home, as well as a few drawbacks to consider. Read on to learn about the pros and cons of vinyl windows for your property.
Advantages of Vinyl Windows for Your Omaha Home
Vinyl windows offer several advantages for homeowners throughout Nebraska. These include their low maintenance nature, cost-effectiveness, and ability to help with overall energy efficiency.
Low-Maintenance
Vinyl windows require very little maintenance compared to traditional materials like wood. They don't need to be painted or stained, and they are resistant to moisture, insects, and rot. For homeowners looking to install robust windows that will last, vinyl windows are a great choice!
High Energy-Efficiency
Vinyl windows have a low U-factor, which measures the rate of heat transfer, and a high R-value, which measures the resistance to heat flow. This means that they can help you save money on your energy bills while also keeping your home comfortable year-round.
Cost-Effective Window Solutions
Vinyl windows are one of the most affordable options on the market. From product cost to installation, they are a cost-effective solution that doesn't compromise on quality or performance!
How Much Do Vinyl Windows Cost?
The cost of vinyl windows varies depending on the size, style, and customization options. On average, vinyl windows can cost anywhere from $200 to $800 per window. For a complete estimate on your next window installation project, contact the pros with Tevelde and Co. today!
Disadvantages of Vinyl Windows
Even with all the benefits vinyl windows can bring, there are some drawbacks to choosing vinyl for your next window installation. Let's go over a few disadvantages below.
Quality Can Vary Among Different Models
The quality of vinyl windows can vary depending on the manufacturer and model. It's essential to do your research and choose a reputable manufacturer to ensure that you're getting a high-quality product when replacing your existing windows.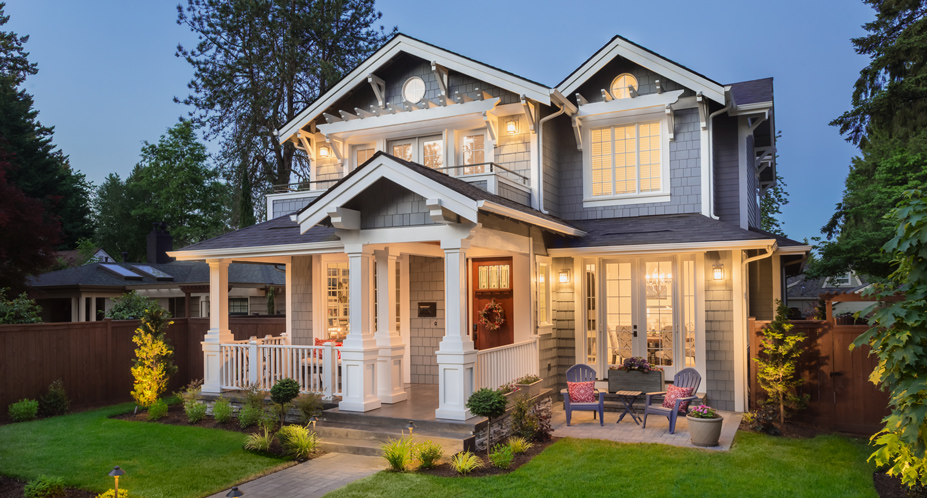 Tevelde and Co. is a Trusted Partner for Window Installation
At Tevelde and Co., we are committed to providing our clients with top-quality new windows. We have been working with top window manufacturers like Enerlux, Pella, and more to ensure that our clients have access to the best possible products for their homes.
Working with Top Brands Like Enerlux, Pella, and More
We understand that our clients want high-quality products that will last for years to come. That's why we only install durable brands like Enerlux and Pella for our customers throughout Omaha – we are even a Pella Certified Contractor! Reach out today to schedule a free window estimate!
Top-Rated Contractors In Omaha Since 2013
Our team has been serving homeowners in Omaha and the surrounding areas since 2013. We take great pride in our commitment to excellence within our community and dedication to customer satisfaction.
Customized Window Installation and Repair Services
At Tevelde and Co., we understand that each homeowner has different needs and preferences when it comes to window installation. That's why we offer customized installation services tailored to your specific needs. Our experienced contractors will work with you to assess your needs and recommend the best possible solutions for updating your old windows.
We don't just install windows – we also provide comprehensive repair services. Whether you need to replace a broken window or repair a damaged frame, our experienced contractors are here to help. We use the latest tools and techniques to ensure that your windows are repaired correctly and quickly. 
Contact Us Today for a Free Consultation
In conclusion, vinyl windows are an affordable and energy-efficient solution for property owners looking to upgrade their home's windows. If you're interested in installing vinyl windows in your home, contact Tevelde and Co. today. Our experienced and knowledgeable contractors are dedicated to providing you with the best possible window installation and repair services in Omaha.

"High quality work, great pricing, and absolutely zero hassle or stress! Thorough explanations of exactly what you're paying for and why."
— BRANDON L.