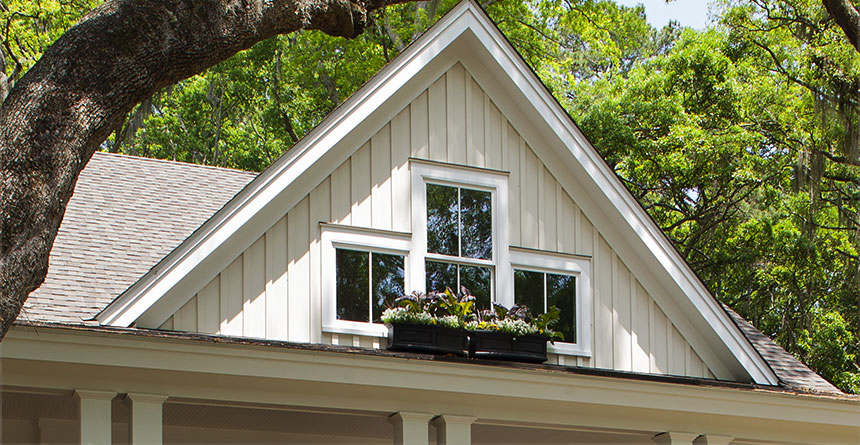 What is Board and Batten Siding?

You've likely seen it on homes before, maybe even without knowing exactly what you were seeing or what it was called!
James Hardie's Board and Batten siding is a style of siding used on a home's exterior to create visual interest, reinforce its durability, and increase a home's curb appeal. Upon installation, this siding will be placed in thin vertical batten strips of molding over the panel boards. The battens are an aesthetic touch that creates vertical lines of interest on the exterior of a home. The board and batten style can be used in many different styles of homes and are often combined with other types of siding to create more visual interest than traditional vinyl siding.
Whether you're considering a completely new look for your home or looking for minor siding repair, Tevelde & Co. is here to help as a James Hardie Preferred Contractor! 
Durable and Dependable Siding Products from James Hardie
James Hardie is one of North America's leading siding providers. Tevelde and Co. is proud to be a James Hardie preferred contractor, working with the highest quality siding to bring you an appealing home exterior that's built to last!
Take pride in your home by using only the best siding available. Whether you have a classic colonial, farmhouse, or modern home, James Hardie offers durable and dependable siding options for the exterior of your home. Offering an array of low-maintenance materials that will last for years to come, we are certain that we can find a siding style option that works for you and your home. With James Hardie siding, you can expect benefits like lifetime value, design flexibility, performance, durability, and sustainability. 
What Kind of Style Does Board and Batten Siding Provide?
As we mentioned before, board and batten is a classic siding option, often being overlooked as a modern exterior choice. In more recent years, however, it has become a go-to for homeowners and homebuilders alike. It is widely used in new home developments as well as older home renovations due to its versatility and wide range of styles! 
Farmhouse Design (Rustic Charm)
When designing your exterior to reflect a farmhouse style, board and batten siding is a very popular choice for homeowners. Thin vertical battens interplaying over the wide boards offer a satisfying texture to your exterior without going over the top. Many homeowners appreciate the relaxed, comfortable vibe of farmhouse design, and board and batten siding fits that aesthetic perfectly! 
Providing a Simple, Yet Modern Look
If you are looking for a simple yet modern look for your home's exterior, board and batten is the way to go. It brings powerful visual interest and curb appeal to your home and can be used with any color scheme to achieve the look you desire.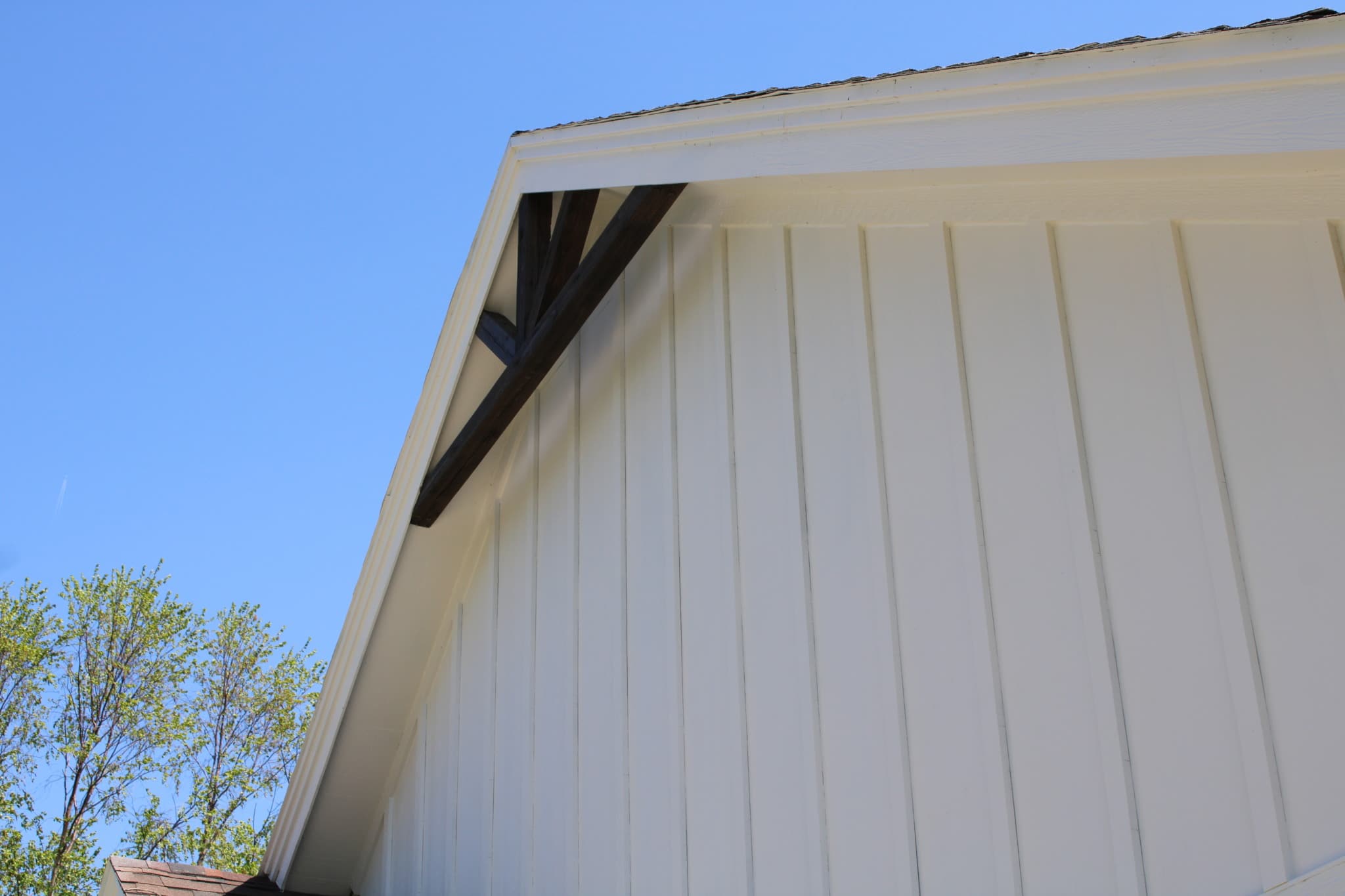 What are the Benefits of Installing Hardie Board and Batten Siding?
Your home, especially after an exterior remodel, should make you happy whenever you see it. With James Hardie siding, you can expect things like top-rated performance, durability, sustainability, lifetime value, and low maintenance, as well as design flexibility. When considering new siding for your home, Hardie board and batten siding is an excellent choice!
At Tevelde and Co., we take pride in offering durable products that provide excellent benefits for hard-working Omaha homeowners. 
Unmatched Durability
Board and batten siding was traditionally used with wood, but by using a more modern siding, like James Hardie fiber cement siding, you can achieve an identical aesthetic but with extreme durability!
Your home's exterior can be exposed to extreme weather conditions. This exposure can lead to trouble, but with James Hardie's unmatched durability in your exterior siding, you can rest assured your home will be protected all year round.  
Low Maintenance Once Installed
With James Hardie Board and Batten siding, it is not only beautiful, but it also provides great home design with low maintenance. Once it is installed, your siding is a very low-maintenance item, providing years of unmatched durability and protection!  
Customizable Colors and Style
James Hardie siding can be customized with many different colors and styles to suit every style of home. From historic to modern, let James Hardie siding complete the exterior of your dreams. In addition to multiple styles, the color choices are extensive; create your dream home with customizable color schemes that you will love for years to come!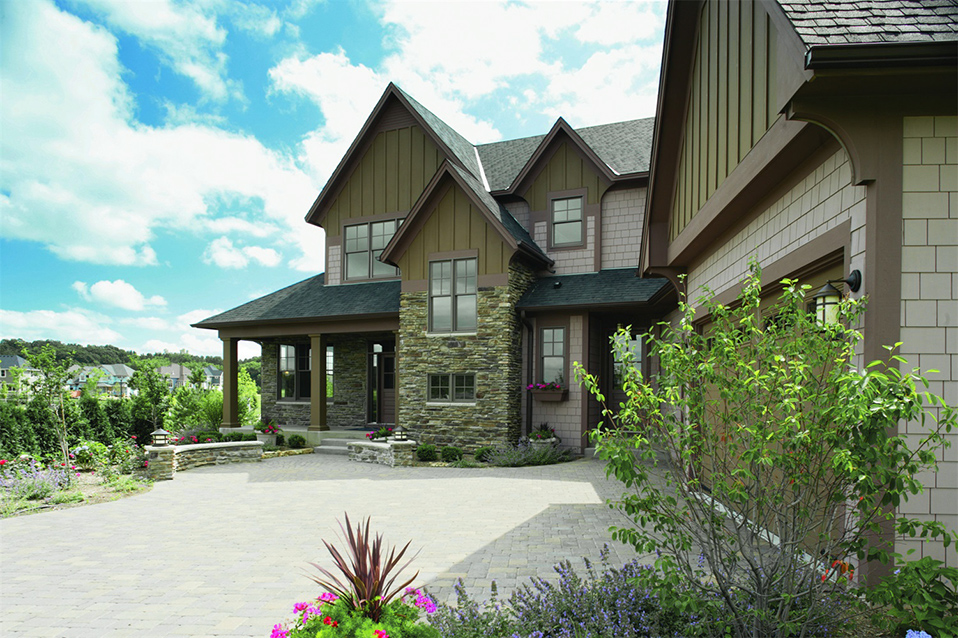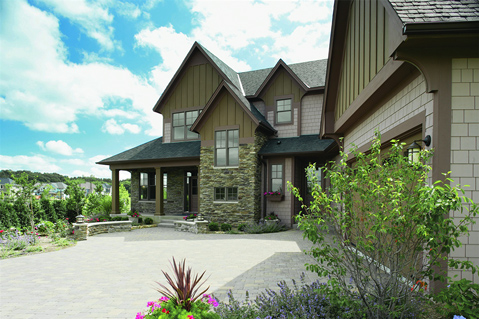 Tevelde and Co. is a Trusted and Preferred James Hardie Contractor
Tevelde and Co. works with the highest quality siding to create an excellent home exterior every time. As a trusted and preferred James Hardie contractor, you can expect the best from us and our materials. We also offer a 10-year workmanship warranty on all of our installations! Contact us today to schedule a consultation.  
Top-Rated Exterior Services in Omaha
As your trusted Omaha exteriors contractor, we are looking forward to working with you and providing your home with the highest quality products and excellent customer service. We offer free consultations for Nebraska homeowners and bring our top-rated workmanship to every project we take on. Contact us today to start designing and envisioning the exterior you have always dreamed of! 
Contact Us Today for Additional Resources on James Hardie Siding
When budgeting and exploring options for your home's exterior remodel, you have several options. As a trusted and preferred James Hardie Contractor, Tevelde and Co. would love to be your go-to resource. Don't hesitate to contact us today for additional resources on James Hardie siding and to schedule a free consultation! 


"High quality work, great pricing, and absolutely zero hassle or stress! Thorough explanations of exactly what you're paying for and why."
— BRANDON L.