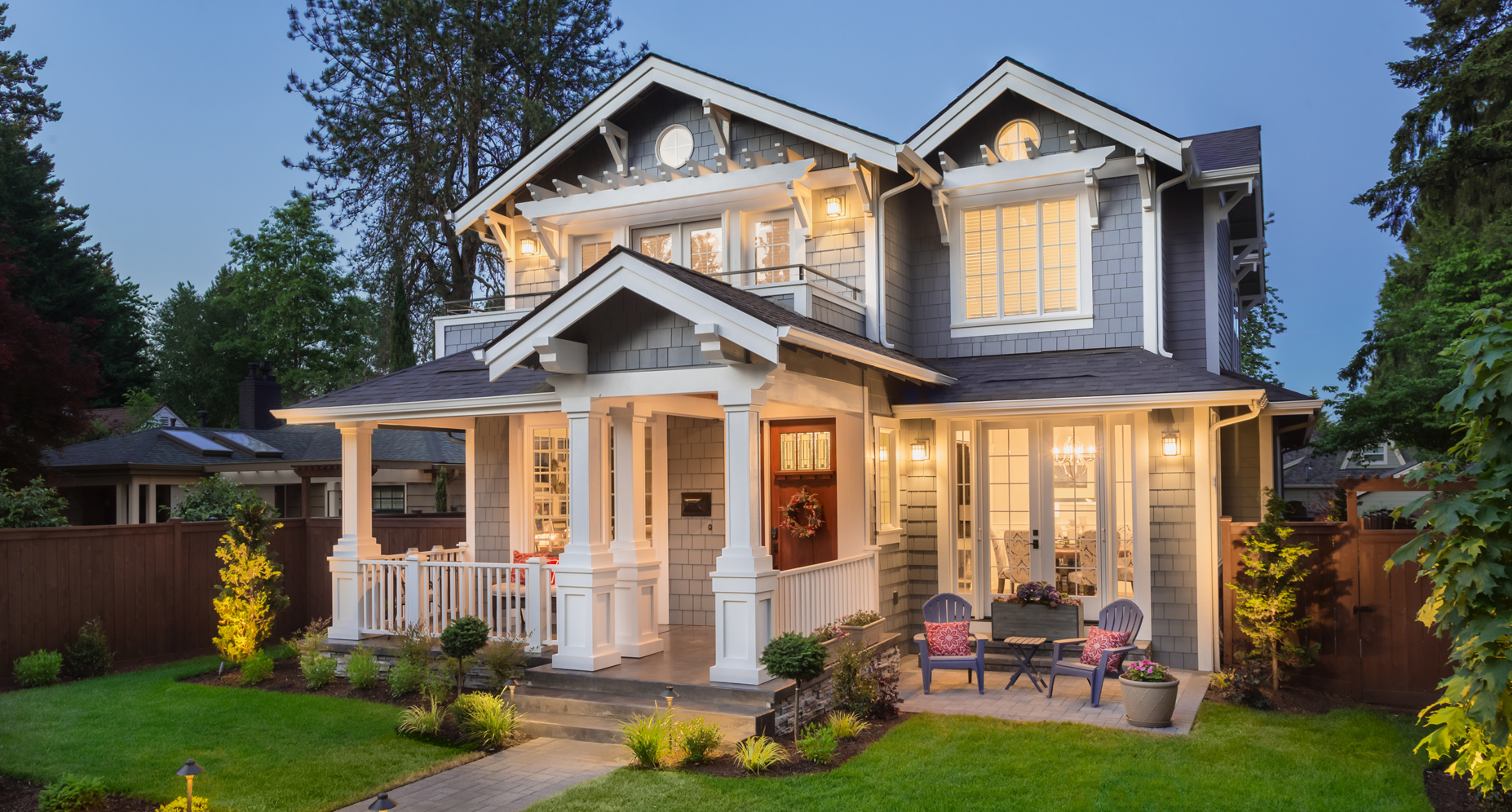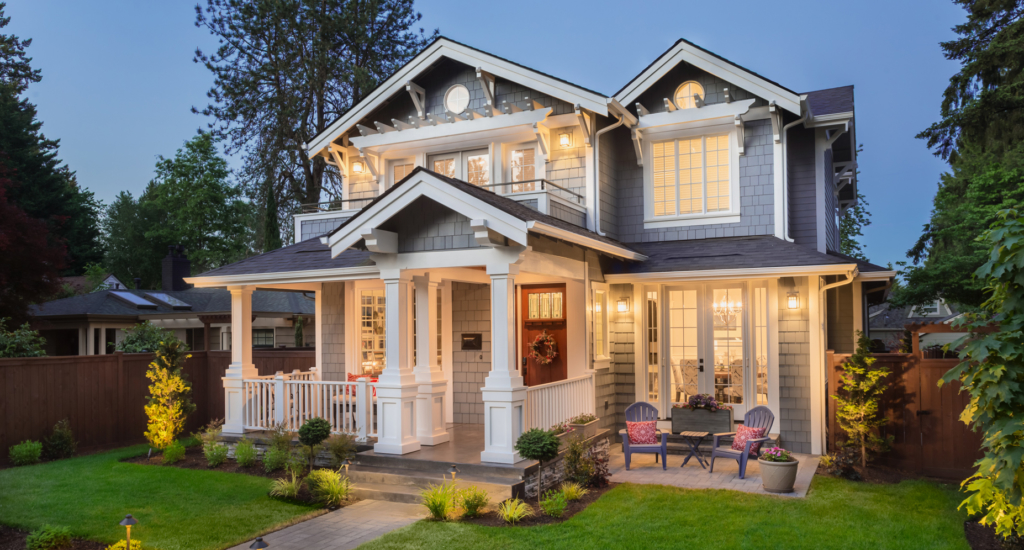 When the time comes to upgrade or replace your existing windows, the sheer amount of different brands and manufacturers all claiming to be the best on the market can be overwhelming at best and paralyzing at worst. Installing new or replacement windows in your home is a significant investment, and it's only natural that you'd want to ensure you're getting the best value for your time and money!
Read on to learn more about the best window brands out there and how they can make a major difference in the health, value, and comfort of your home.
New Windows Can Bring a Variety of Benefits
Whether you're installing replacement windows because your current ones have aged out, suffered too much wear and tear, or have been outright damaged in a severe storm, it's important to keep some of the key benefits a new set of windows can offer in mind while you decide which brand or style will work best for your home. This will help you both identify your priorities and narrow down the selection of windows you're choosing from.
Increased Energy Efficiency and Insulation
While new windows can update your home's appearance and modernize its style, one of the key benefits of upgrading isn't as immediately noticeable – at least, not until the bills are due! New windows can dramatically improve your home's energy efficiency and insulation from the elements, which keeps your climate-controlled air in and the outside air out. This results in lower energy bills, less drafty spots in your home, and better overall comfort across the board.
Boosted Home Value and Curb Appeal
Like any major home improvement project, a complete window replacement is an excellent way to increase your home's resale value and its overall curb appeal. From the financial side, any prospective buyers will feel more confident knowing they have reliable, long-lasting windows ready to go before signing for a sale. Updated, improved styling will also provide a better first impression for potential buyers, family, visitors, and neighbors alike – whether you plan to put your home on the market or not.
Reduce Outside Noise
Another occasionally overlooked benefit of improved insulation is better soundproofing. The same high-quality seals that keep your home cool and comfortable all year long also help keep outside sounds from leaking in, which can reduce or outright eliminate the hum of neighborhood traffic, wildlife, and Saturday morning lawnmowers!
Popular Types of Windows
The industry is filled with countless window types and styles to suit every homeowner's need, from maximum ventilation to increased natural lighting and everything in between. If you're already considering window replacement for your home, it might not be a bad idea to assess how well your current windows have met your and your family's needs and whether there might be room for improvement. For example, this might be the ideal time to invest in a picturesque bay window to take full advantage of the landscapes around your home or improve your property's overall ventilation with new double-hung windows. Read on to learn more about popular window types for homeowners in Omaha!
Fiberglass and Vinyl Windows
Vinyl and fiberglass windows are two of the most popular styles on the market right now, but they each have their unique advantages and disadvantages that set them apart. Both are among the least expensive options for residential windows, and both are durable, easy to maintain, and more water resistant than traditional wood windows. As to their differences, vinyl windows tend to be cheaper and easier to install, while fiberglass windows are more durable, energy-efficient, and, can be painted to match your home's current color palette.
Aluminum Windows
Aluminum windows offer an additional step up in terms of durability and weather resistance compared to wood windows and can offer an even lower-maintenance window solution for busy homeowners. Known to last as long as thirty years or more, aluminum windows may be more expensive than fiberglass or vinyl alternatives, but their extended lifespan can provide long-lasting value that offsets the additional cost. Aluminum windows are also paintable and available in a wide variety of styles and finishes.
Bow and Bay Windows
Bow and bay windows are both excellent choices for homeowners looking to get the most out of their home's landscapes while adding a little extra space. With both styles, the larger picture windows allow more natural light in and provide wide-open views of the vistas around your home. Additionally, the window frames offer an extension to your home that can be used for a variety of purposes, from seating to décor and beyond.
Single-Hung and Double-Hung
Both single-hung and double-hung windows are some of the most popular styles seen across the United States, but what's the difference between the two? In this case, "hung" refers to the window sash (these styles are sometimes known as single-sash or double-sash windows), which means the only real difference is which way these windows open!
Single-hung windows only have one sash that typically opens from the bottom while the top stays fixed. When the window is opened, air flows in through the bottom for ventilation. With double-hung windows, both the top and bottom sashes can be opened, dramatically increasing airflow and improving comfort, especially in two-story homes where rising heat can escape through the top sash.
Awning Windows
Awning windows are another excellent method of ventilating your home, especially because they can be installed higher up or in areas where traditional windows might not be an option. Awning windows also offer increased privacy than standard windows and can significantly improve your home's energy efficiency by vacating rising heat and recycling cooler air throughout each room. Both awning and casement windows can be more expensive than other window styles, but they provide a unique design and appearance that can't be duplicated.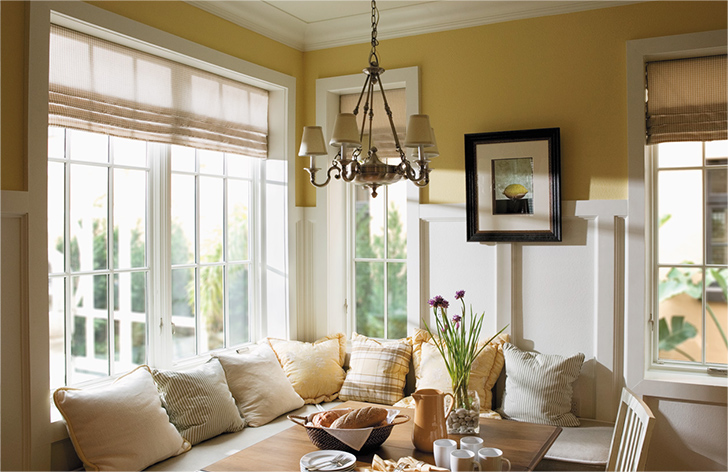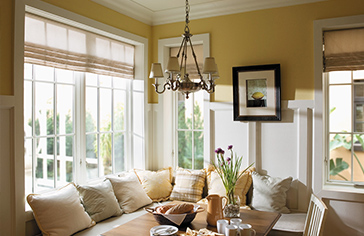 Materials and Styles Can Vary with Different Window Suppliers
Once you have your dream windows in mind, remember that certain window styles and materials aren't available from every manufacturer on the market. While most of the top window brands offer a wide range of options, you might have to shop around to find the exact combination of style, material, and color that you're looking for. Contact Tevelde and Co. for more information regarding style availability for certain brands!
Top Window Brands for Homeowners in Omaha
When you're ready to upgrade your home with brand-new replacement windows, picking a brand can feel challenging – especially with so many options on the market. When you're making an investment like this in your home, it's best to stick with proven and trusted offerings from leading manufacturers that have been putting out quality products for a long, long time. All the best window brands out there meet specific industry standards that range from energy performance to stress testing and more, so you can be confident that you're investing in a tried, tested, and verified product!
Tevelde and Co. Works with Top-Rated Window Manufacturers
As Omaha's top-rated professional window contractor, Tevelde and Co. is proud to work with established, trusted, and proven window companies throughout the United States to provide our clients with high-quality windows from names they can trust.
Pella Windows
Pella offers a wide range of high-quality fiberglass, vinyl, and wood window lines to suit almost any home's style. Their products can be found at major retailers across the country and are offered at an affordable price range, making this brand an excellent choice for standard home windows! They back their products with limited warranties and our team offers free in-home consultations to help you decide if Pella products are a good fit for your needs.
Andersen
Andersen Windows has been in business for more than 115 years, and that experience shows in the quality and variety of their product lines. With more than 35 different window styles to choose from, including Energy Star rated products, and nationwide availability, Andersen windows offer industry-leading quality and selection at an approachable price point. Depending on the product, they offer either a limited lifetime warranty or a complete lifetime warranty, so you can trust that your new windows are in it for the long haul.
Enerlux Windows
With a commitment to sustainability and cutting-edge technology, Enerlux windows offer homeowners a superior solution for enhancing both aesthetics and energy conservation. Crafted to meet the highest standards, Enerlux seamlessly merges form and function, delivering not only visually appealing designs but also remarkable thermal performance for homeowners.
Champion
In business for more than 70 years, Champion Windows have made a name for themselves by providing top-of-the-line aluminum windows that are incredibly durable, long-lasting, and available in a staggering variety of colors and finishes. Champion stands out from other window manufacturers as a producer of high-quality aluminum windows, but they also offer products with wood grain finishes with proprietary coatings that prevent blistering, peeling, and chipping.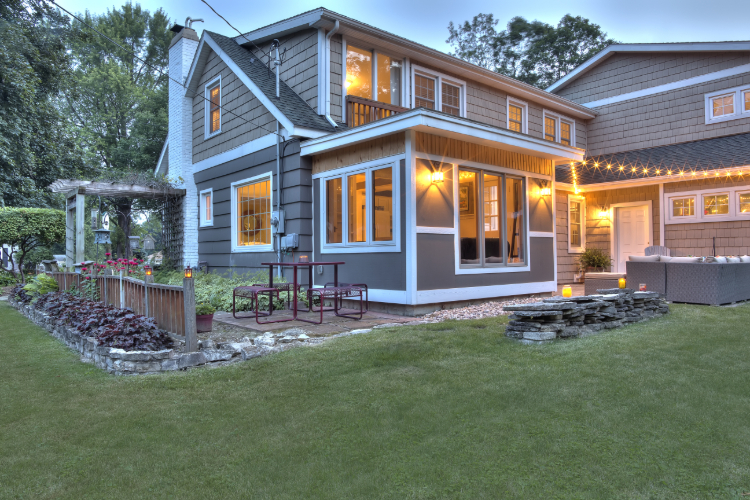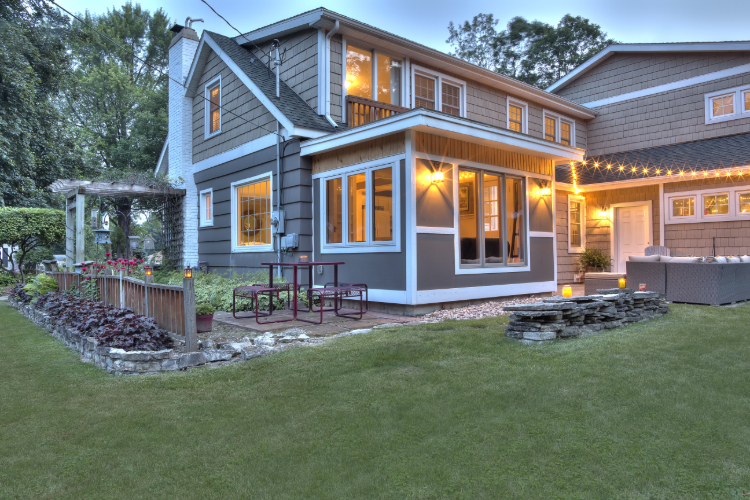 Tevelde and Co. is a Trusted Contractor for Windows and Exteriors
Our top-rated team has been providing comprehensive home exterior services throughout Omaha for more than a decade. In that time, our clients have come to trust that our leading brand of window installation, repair, and replacement will help them get the full value out of the investment they're making in their homes. Whichever brand of window you choose for your home, you can rest easy knowing that the installation and maintenance will be handled by an experienced team of trusted professionals when you choose Tevelde and Co.
Professional Solutions from Top Suppliers
We offer a wide variety of home window solutions with support from the top suppliers in the nation. From new construction projects to home renovations and more, trust that your new windows are ready for anything when you choose from top-rated brands like Andersen, Enerlux, Pella, and more!
Serving the Omaha Community for Over a Decade
For more than ten years, our clients throughout Omaha have come to rely on Tevelde and Co. for our comprehensive home exterior services. Our dedication to superior customer service, top-quality materials, and proven results have earned us a reputation you can depend on!
Contact Us Today for a Free Window Consultation
To learn more about our industry-leading window and home exterior services, contact us today for a free consultation.

"High quality work, great pricing, and absolutely zero hassle or stress! Thorough explanations of exactly what you're paying for and why."
— BRANDON L.