TeVelde and Co. Chooses Top-Rated James Hardie Siding as Partner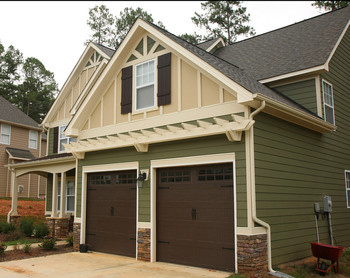 Owner Todd TeVelde carefully studied America's best siding products and came to the firm conclusion that his award-winning TeVelde and Co. would use James Hardie siding. So, when you factor in excellent service, it was no surprise TeVelde and Co. was honored by Best of Omaha voters in the best residential siding category for 2019.
In making his decision, Todd made these strong points:
James Hardie is a 133-year-old manufacturer that invented fiber-cement siding, a product that has been America's most popular brand of siding since its introduction in the early 1990s. James Hardie is the largest manufacturer of fiber-cement siding in the world and has 11 United States plants producing its products.
James Hardie has spent more than $100 million in research and development, and continues to invest in product advancements. Climate-related innovations such as The Hardie Zone System of siding products were formulated for the specific weather conditions of a home's location. As a result, James Hardie always has been the global leader in fiber-cement technology.
To achieve its superior appearance, James Hardie siding is more than five times thicker than vinyl, allowing for deeper grooves and a more authentic wood-grain effect. The result is more elegance, particularly on a historic home.
James Hardie siding is a completely rot- and insect-resistant material. For appearance, the siding can be made to mimic just about any other siding material, including wood lap boards, cedar shingles, and wood-shake siding.
"There's no doubt James Hardie siding is the best possible product we can offer our clients," Todd said. "Weather is such a factor in the Omaha area, and we looked at such things as durability in the face of temperature and moisture extremes as well as the higher R-value."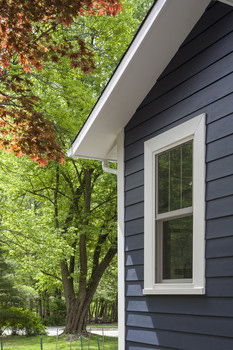 Todd added: "Providing a superior product such as James Hardie siding isn't the only major advantage we offer. As the Best of Omaha voters clearly indicated, we back everything we do with top-notch, trusted service while building relationships with our valued customers. We will always do what is right."
Todd and sons Trey and Tristin welcome inquiries and are eager to supply as much additional information as a customer desires. In addition to siding, they are experts at roofing, gutters, windows and doors. Contact TeVelde and Co. for a free consultation. TevVelde and Co. is Omaha's choice for Best Siding Company is locally owned and operated in the Omaha metro area.