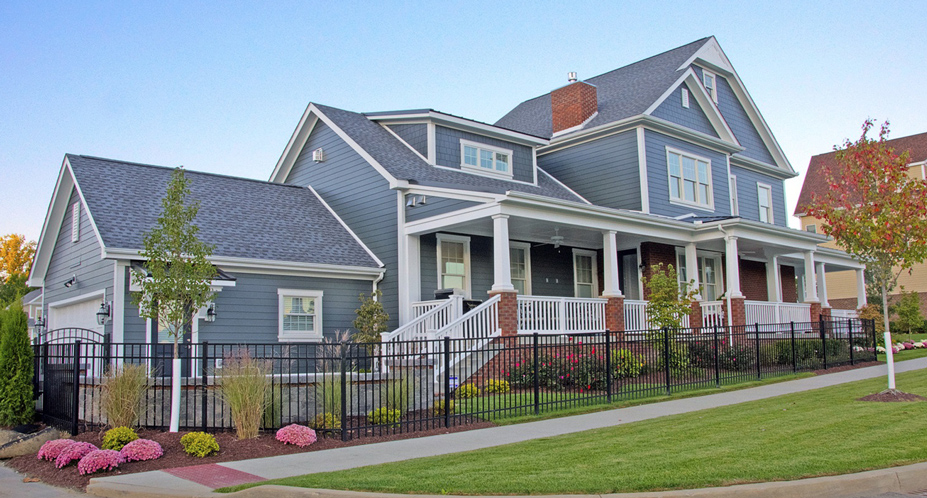 Almost every homeowner knows the value that high-quality siding can bring to their home. In fact, installing new siding is one of the most-searched DIY projects out there, primarily because so many people are aware of the benefits it can provide!
If you're looking to keep water from sneaking into your home, insulate your walls and windows to keep your energy bills low, and add curb appeal to your property, Tevelde and Co's top-rated siding installation services are here to help! Whether your existing siding needs repairs or you want to switch things up with new materials and styles, our crew of professionals will get the job done right and leave you with a home that looks good, saves you money, and keeps your home safe from the elements. Read on to learn some signs that your existing siding may need to be replaced and discover what kinds of siding may be best for your home.
Trusted Exteriors Contractor in Omaha
For a decade, Tevelde and Co has been Omaha's top-rated and most trusted provider of industry-leading siding services, including new installation siding projects, repairs, and siding replacements. We've designed our installation methods to be clean, non-disruptive, and thorough to ensure you get the best value for your dollar. Our team of experienced professionals knows what our products have to be able to stand up to and approach each and every job with the goal of making sure your home is ready for anything the elements can throw at it! Contact us today for a free consultation! 
Clean and Professional Siding Installation Process
With our professional, clean, and thorough installation process, you won't ever have to worry about picking up stray pieces of leftover material or running over fallen nails in your driveway. We'll leave your home almost exactly the way it was when we got there – the only difference is that you'll have new top-notch, high-quality siding you can count on for years to come!
Signs That It's Time to Replace Your Siding
On average, most forms of standard vinyl siding can last anywhere from 20-40 years before it needs a total replacement. That number can vary widely depending on your local environment and weather, and there's always the chance that a freak storm or accident could damage your siding well before its time.
If any of the signs below match what you see on your home, it may be time to get some necessary repairs done on your existing siding!
Warping, Cracks, and Loose Pieces
Because of the way that your siding is connected and secured to your house, warped, cracked, or loose pieces of siding can cause compounding problems with the system as a whole. For example, damaged or hanging soffit lengths can expose your home's exterior walls to the elements and make it easier for winds to pull pieces of siding off. Any warped, cracked, or loose pieces of siding should be replaced as soon as possible, and extensive damage could mean a total replacement is the most efficient solution.
Rot, Mold, and Blistering
Wood siding can rot and develop mold if exposed to too much moisture over long periods of time, but improperly installed or damaged vinyl siding can also allow moisture in, leading to similar problems. In the worst case, the wooden exterior of your home can start to lose integrity if your siding isn't doing its job. This softened and wet wood isn't going to be able to hold your siding in place, no matter how many nails you drive into the nail slots. Check for rotting, molding, or blistering siding, especially when it comes to soffit pieces, fascia siding, and starter strips. Consider installing new trim or flashing if there are obvious signs of water damage.
Discoloration and Age
If the elements or accidents don't take their toll, time and sunlight can. Old siding will often be noticeably discolored or worn – a sure sign that it's past its prime and ready to be replaced. Discoloration can also point to an underlying issue, such as moisture leaks, rot, and other concerns. If you notice discolored pieces of siding or the whole system looks worn down, call a siding professional to come up with a plan to get your home back in top shape!

Benefits of Siding Installation for Your Home
Siding plays a crucial role in keeping moisture out of your house, insulating your walls, increasing your property's curb appeal, and weatherproofing your home. Vinyl siding and other options all have their pros and cons, but they're also all designed to provide these main benefits.  
Prevent Moisture Damage
Siding is designed to redirect incoming water away from your home. It does this by channeling rainfall and runoff down and away from your home's exterior walls so water can't pool up and seep in through the walls. It also prevents water damage by sealing your home off from the elements, in conjunction with proper flashing, cut edges, and sealed roofing, cutting off any gaps that moisture could potentially intrude through. Moisture damage can lead to wood rot, mold growth, and other potentially harmful long-term damages, so by keeping water out, siding plays a key role in keeping your home and your family safe!
Better Insulation and Energy Efficiency
Throughout the year, all the warm or cool air that your home's HVAC systems work hard to produce can leak out if your home isn't properly insulated. Siding helps insulate your home and improve its overall energy efficiency by providing an additional layer to keep inside air in and outside air out. Extra siding can also be installed around window casings and door frames to prevent more climate-controlled air from escaping your home.
Boost Curb Appeal and Add Value to Your Property
Out of all the improvements you can make to your home's exterior to increase its value and curb appeal, installing new siding is one of the most cost-effective and can have a massive impact. Most siding materials are available in a staggering number of different colors and textures, so it's easy to find a design that will enhance the look of your home and make it that much more attractive to any potential buyers.
Weatherproofing for Your Home
Horizontal siding is essential in keeping your home safe during severe storms, heavy rains, or thick snowstorms. Most types of siding have some degree of waterproofing and are built to stand up to the high winds and driving rains that come with severe weather. As a bonus, the flat surface that siding provides gives flying debris less to strike as it passes, reducing the risk of damage to your home when the weather gets rough.  

Popular Siding Installation Options
There are plenty of siding options, so determining which one is right for you comes down to cost, benefits, and appearance. Some of the siding types below are made from expensive materials but offer additional toughness or aesthetics, while others are available at a low cost and are easier to maintain. The only one who can decide whether the siding cost is worth the payoff is you, the homeowner.  
James Hardie Siding (Fiber Cement, Board and Batten, etc.)
Otherwise referred to as 'Hardie Board Siding,' or fiber cement siding, James Hardie siding is made from a mix of cement, sand, and cellulose to create an incredibly durable and long-lasting material that also provides eye-catching curb appeal. Fiber cement is tough, fire and pest-resistant, low maintenance, environmentally friendly, and goes great with almost every house it's installed on. It is more expensive than traditional vinyl or wood siding, but you can think of it as an investment since this type of siding has been proven to last up to 50 years or more! Tevelde and Co is proud to be an elite preferred contractor for James Hardie siding. 
Vinyl Siding
Vinyl siding has been one of the most popular siding options in the United States for decades because it's inexpensive, low maintenance, doesn't require painting, and is easy to install. While it's not necessarily as tough as the other options on this list, it's one of the cheapest per square foot, is simple to repair or replace, can be configured to increase airflow through vented vinyl soffits, and vinyl siding installation can last between 20 and 40 years depending on your local environment. 
Wood Siding
Wood siding provides an unsurpassed natural appearance, rugged durability, and an environmentally friendly siding option for many homeowners, but the negatives may outweigh the positives for some. While wood siding is tough and can last long, it's far more expensive and difficult to maintain. Since the planks are made from real wood, any cracked or damaged pieces have to be replaced immediately, which can be costly.  
Insulated Vinyl Siding
In addition to regular vinyl siding, insulated siding provides an added layer of comfort to your home while still retaining its beauty! This type of residential siding focuses on style and performance, as it can boost curb appeal and bring extra insulation to your home, with benefits such as more energy efficiency, durability, and excellent ROI!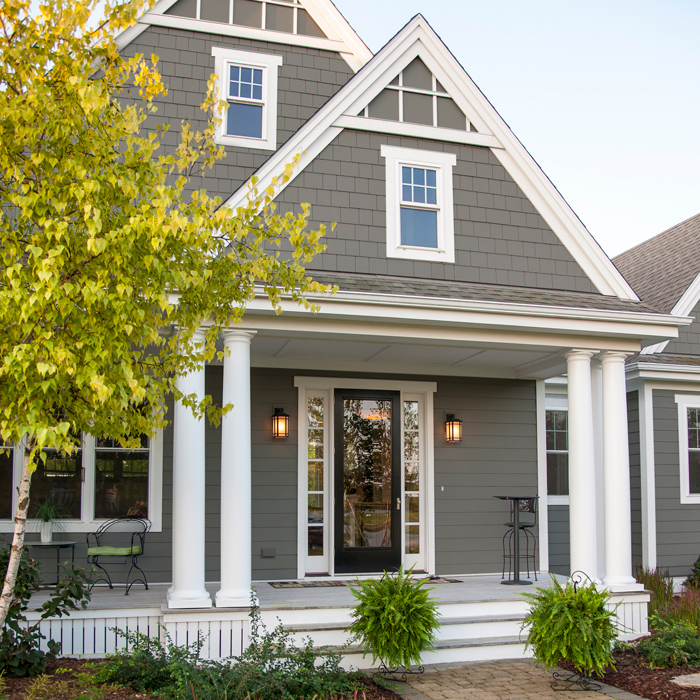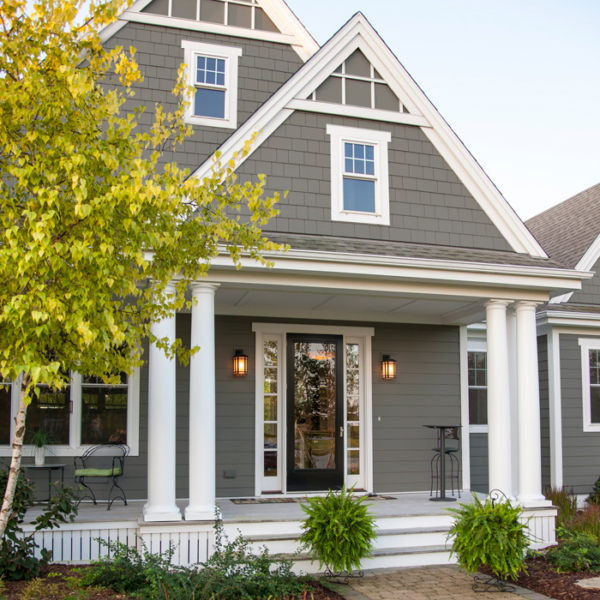 Why Work with Tevelde and Co. for Siding Installation?
Siding installation might be one of the most trending DIY projects online, but that doesn't mean it's for everyone. Improperly installed siding can lead to vastly expensive damages in the short and long term, so it's usually best to work with the pros whether you're interested in a top-grade siding solution for your entire house or need a few damages repaired. Our top-rated team has been providing siding, soffit, and fascia installation and repair throughout Omaha for a decade, so we know what it takes to install and maintain quality siding that will keep your home protected for years to come!
Trusted, Local Crews in Omaha
Our crews have been living and working in Omaha and the surrounding areas for a long time. We consider ourselves lucky to be a part of our community, so we work hard to give back to our neighbors by providing trusted and reliable siding services, from minor repairs to complete replacements.    
Customized Siding Solutions for Your Home
Every home is different, and everyone has a different vision of what their unique home could become. Our industry specialists can help you bring that vision to life with a customized siding solution for your home. No matter what material, color, or style you've been dreaming of for your home, we can help to make it a reality! 
Contact Us Today for a Free Consultation
To learn more about how we can help your home weather the elements, lower your energy bill, and stand out from all the other houses on your street, contact us today for a free siding consultation. Whether you need siding repair, replacement, or new installation, the pros at Tevelde and Co can help!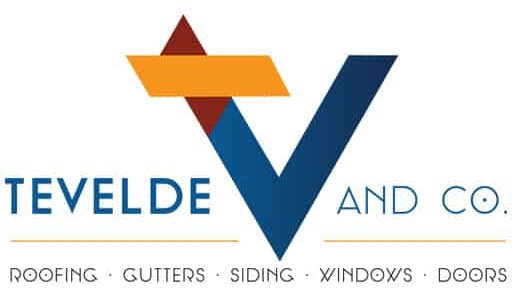 "High quality work, great pricing, and absolutely zero hassle or stress! Thorough explanations of exactly what you're paying for and why."
— BRANDON L.